In the realm of cub-bikes, there is one that has long held the reputation as THE under-bone that every buyer in this category reveres, the 'LC150', and recently Hong Leong Yamaha Motor (HLYM) launched the latest generation of it, the all new Y15ZR at Berjaya Times Square to the media, dealers and also to the public.
ADVERTISEMENT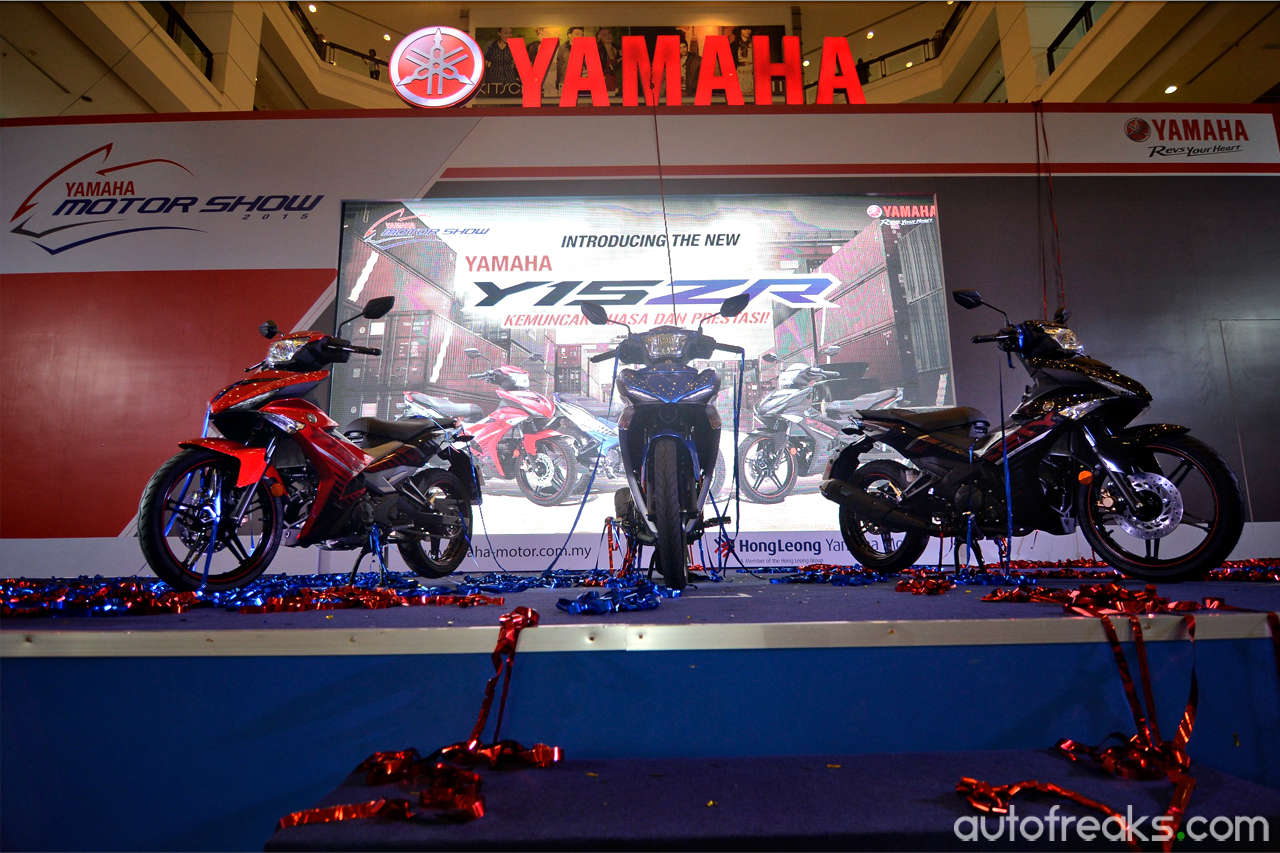 This new Yamaha Y15ZR features a SOHC, 150 cc four-stroke single cylinder, liquid cooled and fuel injected engine which gives the bike a great acceleration feel from its lightweight frame. The new frame also gives the bike better maneuverability on all types of road conditions.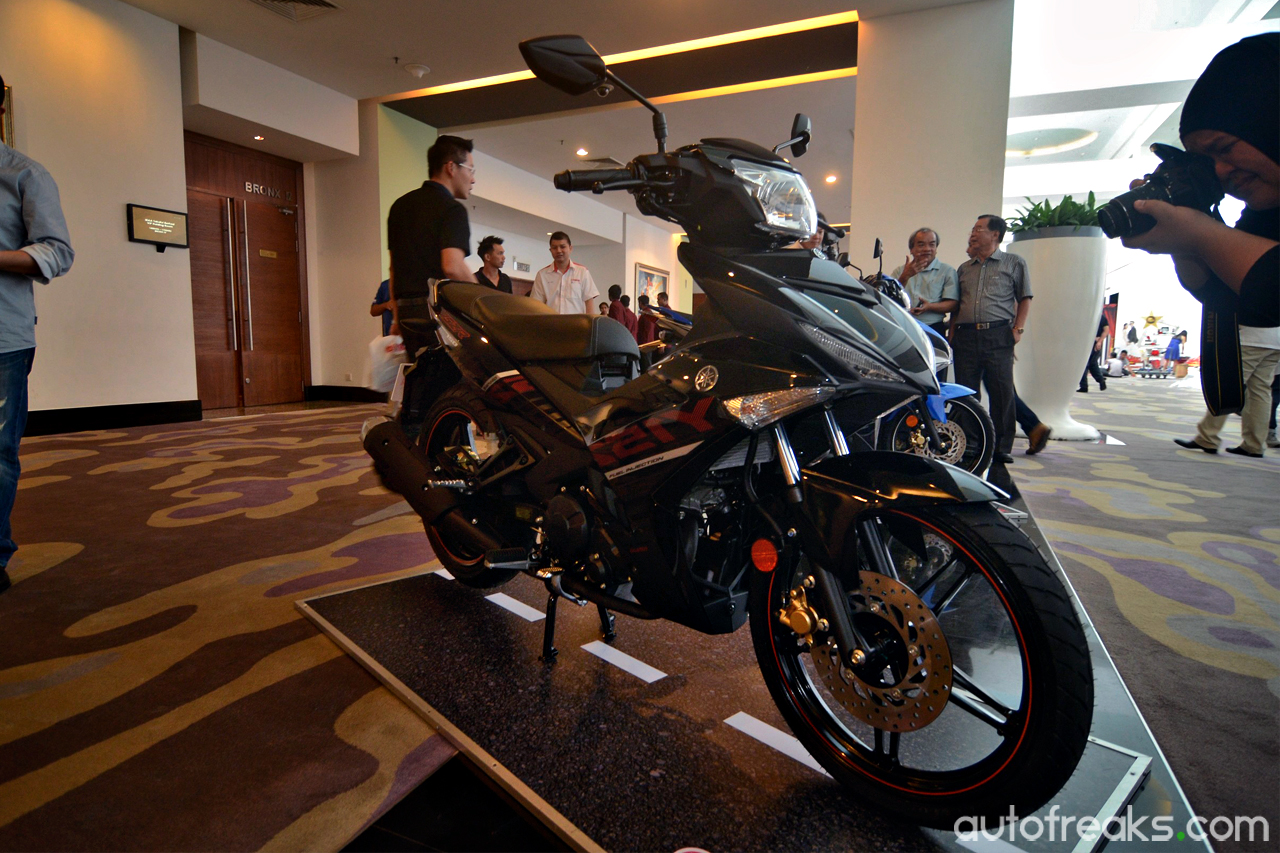 At the press conference, Dato' Jim Khor, Managing Director of Hong Leong Yamaha Motor said, "A new power has arrived onto our roads and it is compact yet powerful. It is the Y15ZR. With power in hand and lightweight agility, I am confident this new bike will appeal to our performance oriented riders."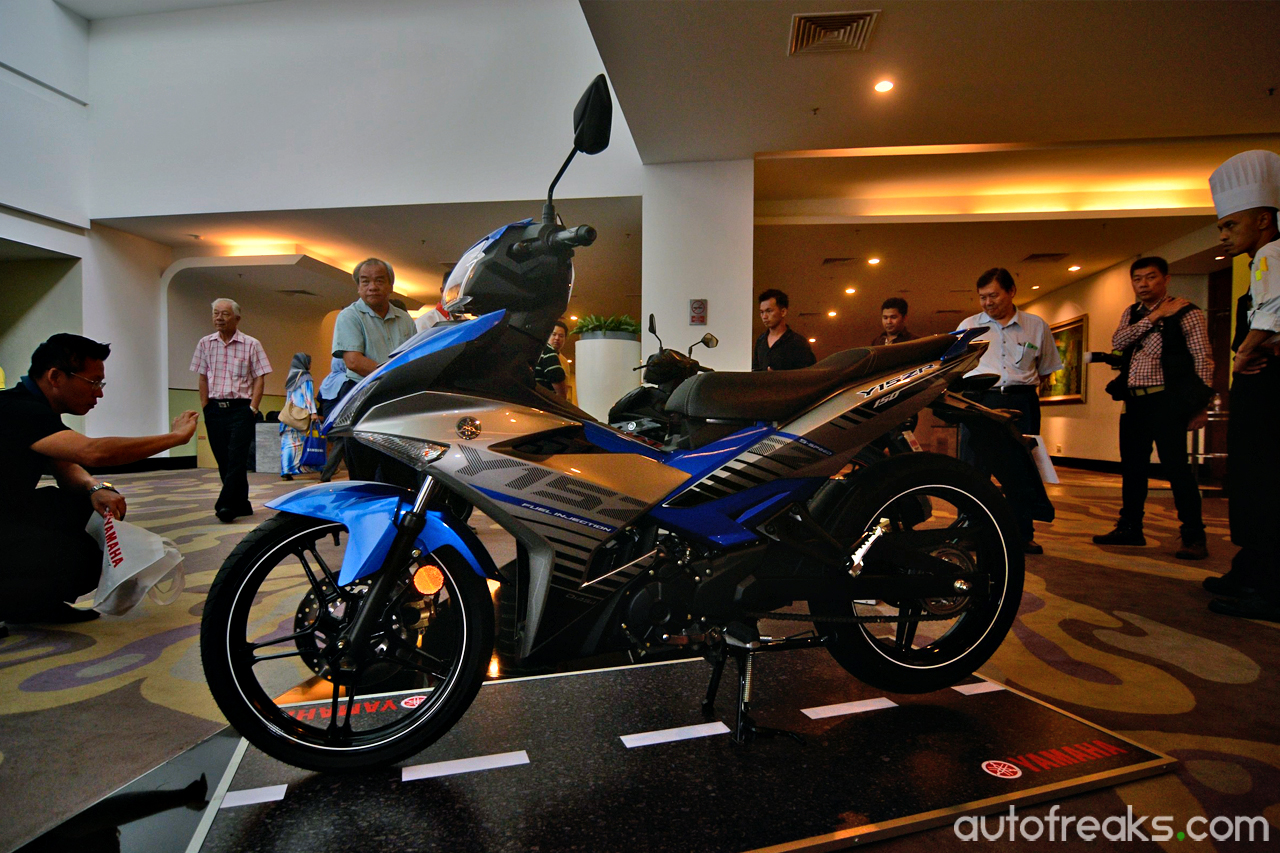 The Yamaha's all new Y15ZR comes with a multi-functional LCD dashboard and is programmable. A pair of LED position lights with 8 bulbs, all round disc brakes for more effective braking power, LED brake lights for brighter and better visibility during the day, 3.5" rear rims with 120/70-17 rubbers.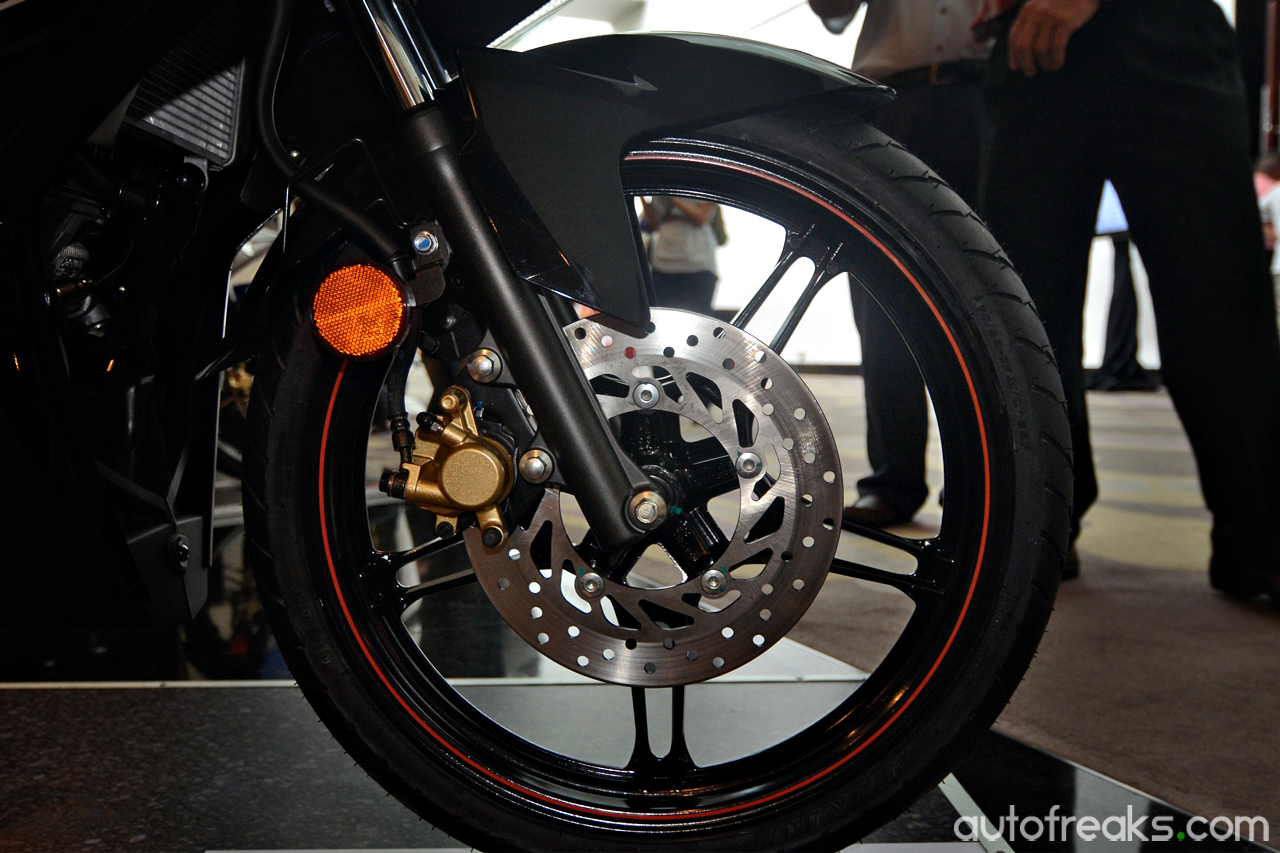 "With these features in the new Y15ZR,  we hope that it meets our consumers' demand for trendy yet powerful bike for daily use. This new bike also has the potential to be our next bread and butter model of the near future," he added.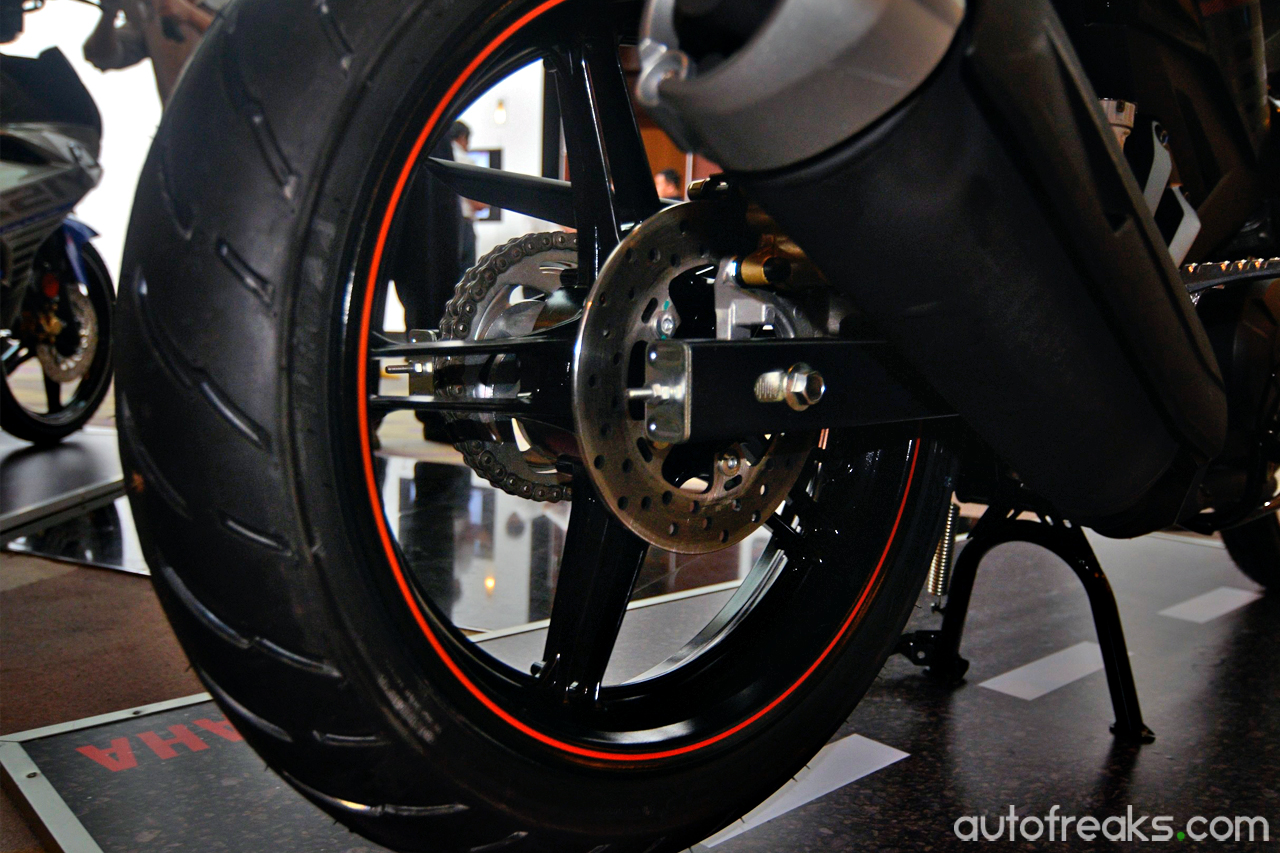 During the press conference Q&A session, Mr Voon Y.K., Hong Leong Yamaha Motors of Marketing division has shared with us that HLYM is committed in providing the best after-sales support, "We bring in the models and at the same time we are very careful in bringing in new models. We do not want to bring in many models and cannot provide after-sales support, hence being very careful and selective in bringing in new models."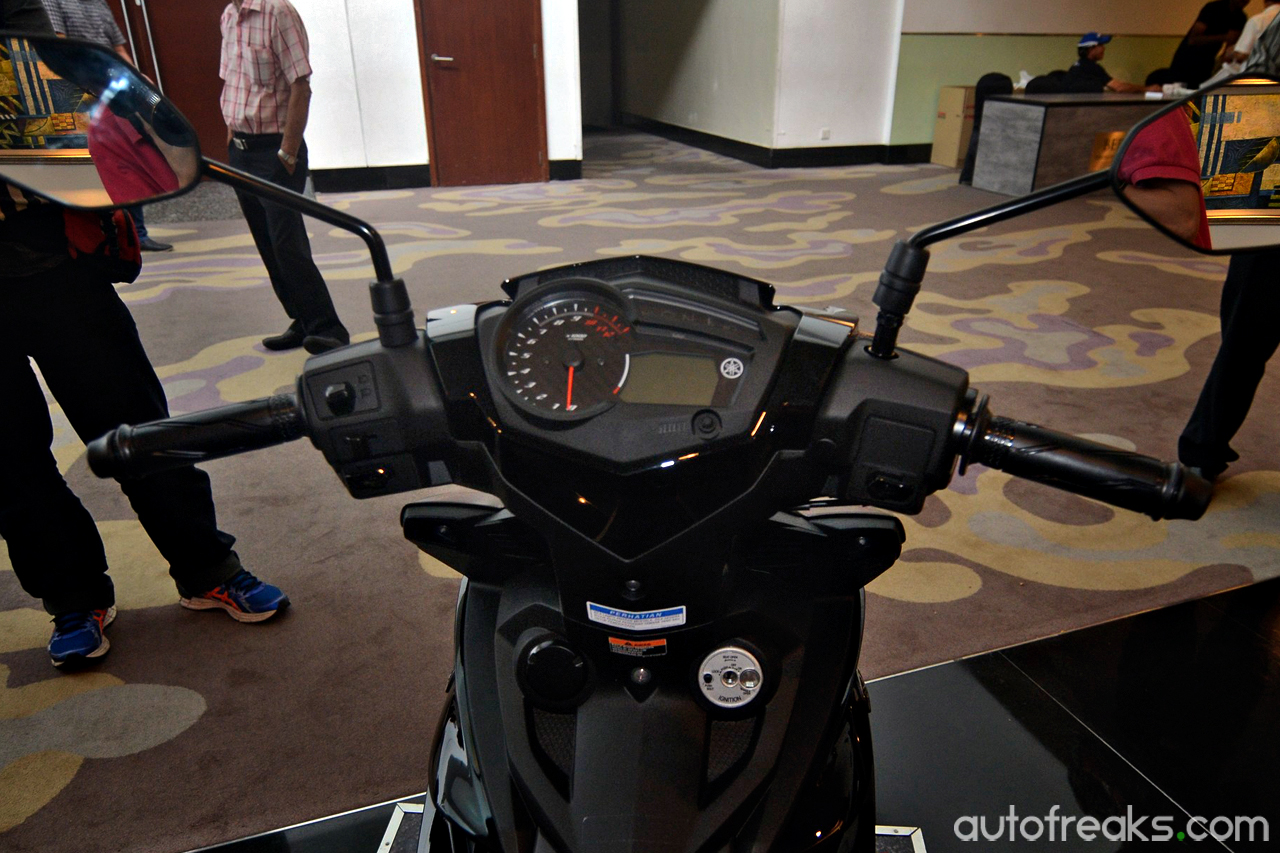 He also added, "Also, if you have a bike imported separately and if you have a problem, give us a call. We'll try our best to help. If we do not have the spare parts, we can help you to order, it will however take time. Of course we'll then let you know what the charges will be. It's the warranty of service, not warranty of the bike and we stand strong behind that."
The bike is expected to be priced at RM7,999.82, inclusive of excise duties and GST, and it is available in three colour options including black, red and blue. The new Yamaha Y15ZR is expected to be on the roads at end of August 2015.
Hong Leong Yamaha has also launched an online store at http://onlinestore.yamaha-motor.com.my for accessories and clothing.