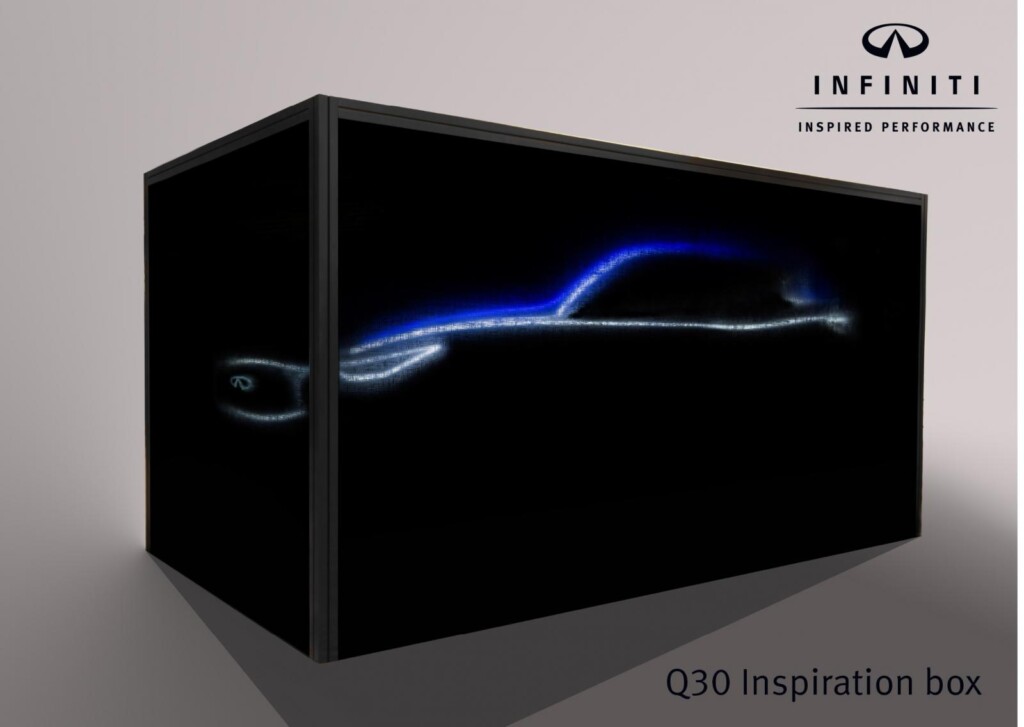 ADVERTISEMENT
Infiniti will be teasing its upcoming Q30 Active Compact at the Goodwood Festival of Speed, leading up to a full reveal at the 2015 Frankfurt Motor Show.
According to Infiniti, visitors to the UK's motorsport event will be able to immerse themselves with an innovative 3D box situated on the Infiniti stand. The 4.8m2 box, housing a full size Q30 model, will light up selective aspects of the active compact car by using a series of LED lights to expose the distinctive and bold shoulder line of the car as well as the Infiniti design hallmarks of the double arch grille, crescent cut C pillar and the focused eye shaped headlight.
Exclusively for interactive users, by tweeting #glimpseQ30, the light show will continue to highlight more of the vehicle by sending a blue LED light across its silhouette.
On another wall of the box, a 3.7m x 2.1m special 3D screen will be showing the story of Infiniti's design heritage and how the company has reached where it is today – about to launch its first-ever entry into the compact segment. The 3D visual effect can be experienced from as far away as 25m without the need to wear any special glasses.
Besides the teasing the Q30, Infiniti will showcase the QX30, Q60 and Q80 concepts at the Goodwood Festival of Speed.