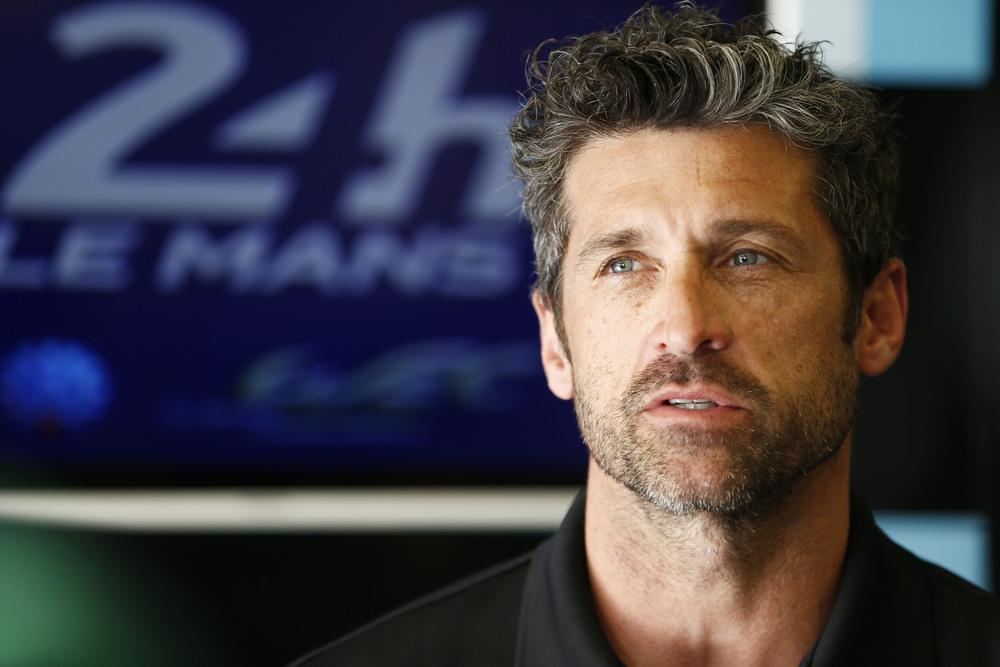 Patrick Dempsey, an American actor best known for his role as neurosurgeon Dr. Derek Shepherd (aka McDreamy!) on Grey's Anatomy has celebrated his greatest success as a race driver with Porsche at the 24 Hours of Le Mans.
At the wheel of the 470 hp 911 RSR campaigned by Dempsey Proton Racing, he crossed the finish line in second in the GTE-Am class at the 83rd edition of the long distance classic in France in front of 260,000 spectators. His teammates at his 3rd Le Mans mission with Porsche were Porsche works driver Patrick Long (USA) and Marco Seefried (Austria), which whom he contests the full 2015 Sports Car World Endurance Championship for the first time.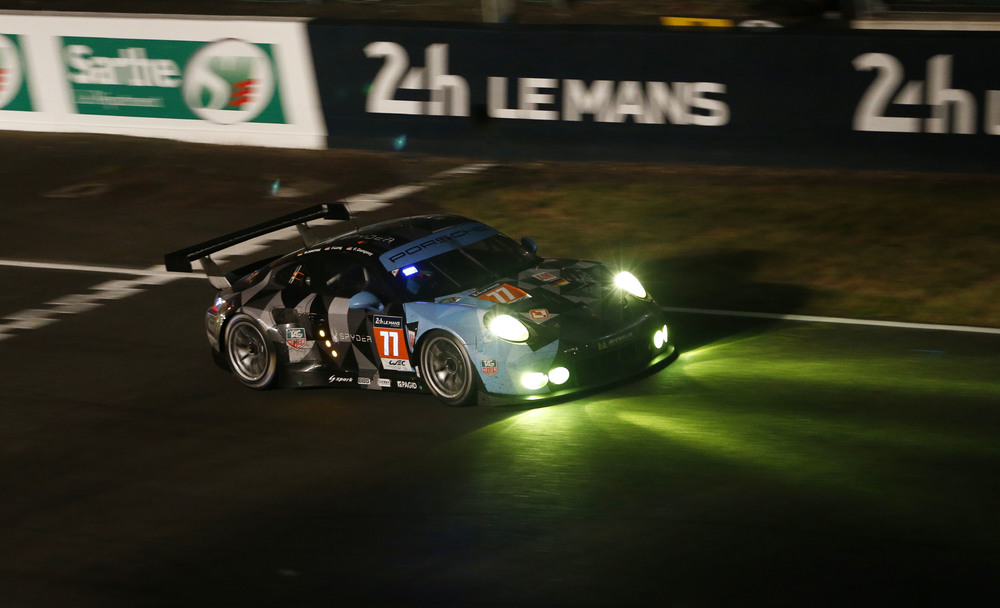 With the Porsche 911 RSR, which is based on the 7th generation of the iconic 911 sports car and is characterised by a consequent lightweight design and sophisticated aerodynamics, the trio put in a strong team effort at their first joint Le Mans campaign.
Particularly in the final phase of the world's toughest automobile race they grabbed their chance: After falling back slightly in the field in the morning, around midday Patrick Long battled his way back to third place. Using the skill and routine from his twelve Le Mans starts, he realized the full potential of the #77 Porsche and laid the foundation for success. After putting in a faultless final stint, Le Mans rookie Marco Seefried finally swept over the finish line in second place.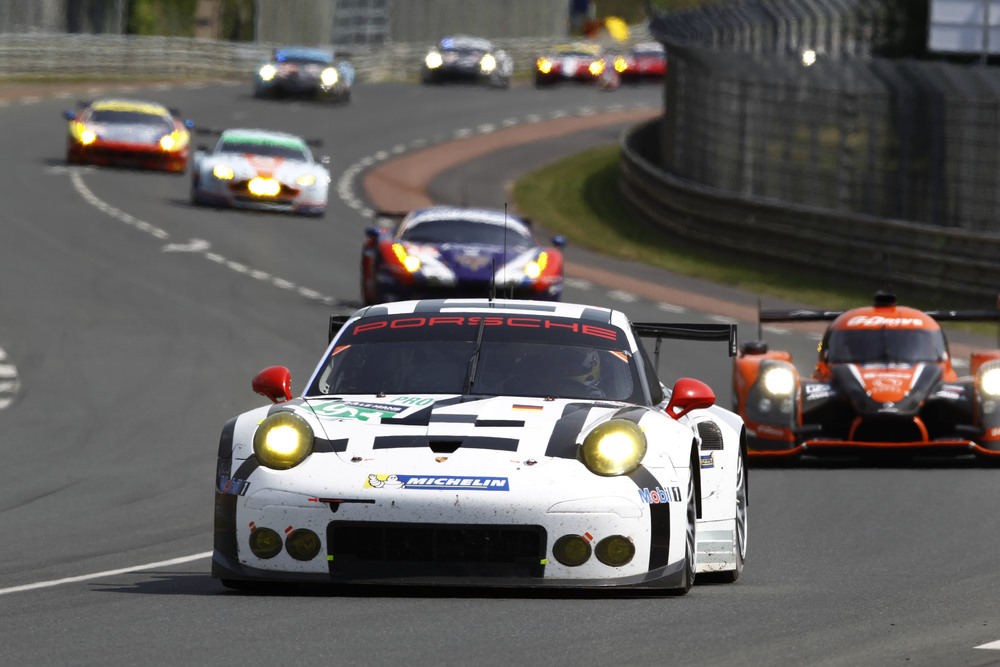 With three-and-a-half hours to the flag, the Porsche Manthey squad with drivers Michael Christensen (Denmark), Richard Lietz (Austria) and Jörg Bergmeister (Germany) also looked likely to claim a podium spot with their 911 RSR. Two pit stops for repairs, however, cost the trio more than 30 minutes and the chance of a possible third place. For their team colleagues Patrick Pilet (France), Frédéric Makowiecki (France) and Wolf Henzler (Germany), their Le Mans dreams were shattered already after the first hour of racing due to a defect in the transmission area.
"Le Mans is a wonderful race. It's always a great experience to compete here. For us, the last race hour was a particularly tough battle but the whole team did everything they possibly could. Luckily we were rewarded with a podium result. For that alone, all the hard work of the last weeks and months were worthwhile. I'm proud of the team," said Patrick Dempsey (picture below).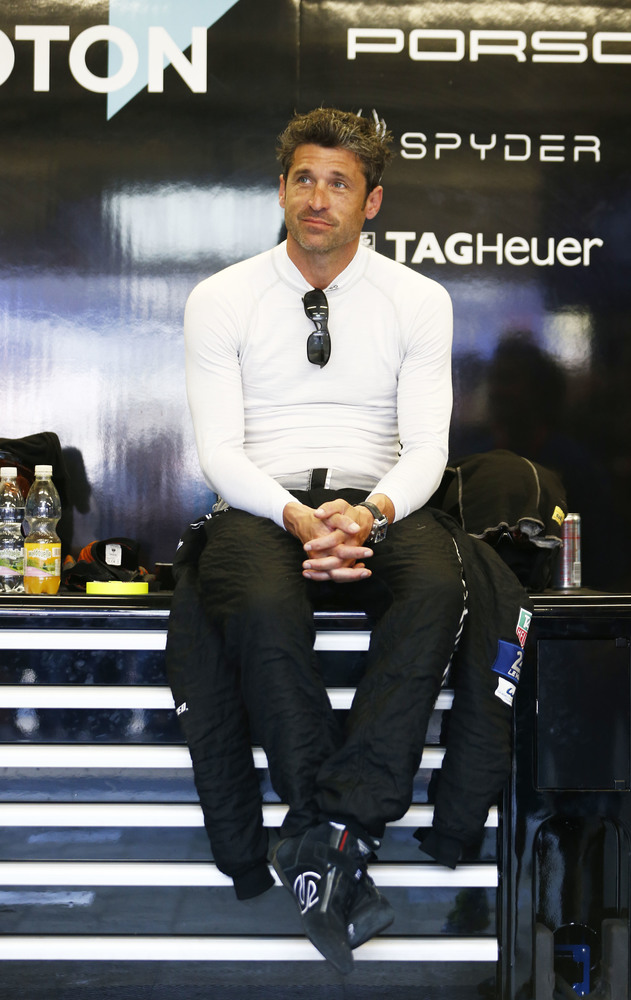 Dr Frank-Steffen Walliser, Head of Porsche Motorsport comments, "Today is a banner day for Porsche. We're all proud of the drivers who clinched the 17th overall victory at Le Mans for Porsche. From a GT point of view it's wasn't the Le Mans result we were hoping for. We were well sorted in terms of strategy, and we drove a good race with the number 91 vehicle, but then technical problems with our 911 RSR threw us back. It is all the more pleasing that the identically-designed 911 RSR contesting the GTE-Am class finished on an excellent second place with Patrick Dempsey, Patrick Long and Marco Seefried."
Race result
GTE-Pro class
1. Gavin/Milner/Taylor (GB/USA/USA), Chevrolet Corvette, 337 laps
2. Rigon/Calado/Beretta (I/GB/MC), Ferrari 458 Italia, 332
3. Bruni/Vilander/Fisichella (I/SF/I), Ferrari 458 Italia, 330
4. Sörensen/Thiim/Nygaard (DK/DK/DK), Aston Martin, 330
5. Lietz/Christensen/Bergmeister (A/DK/D), Porsche 911 RSR, 327
6. MacDowall/Stanaway/Rees (GB/NZ/BRA), Aston Martin, 3320
GTE-Am class
1. Collard/Perrodo/Aguas (F/F/P), Ferrari 458 Italia, 332 laps
2. Dempsey/Long/Seefried (USA/USA/D), Porsche 911 RSR, 331
3. Sweedler/Bell/Segal (USA/USA/USA), Ferrari 458, 330
4. Perrodo/Collard/Aguas (F/F/P), Ferrari 458 Italia, 330
5. Giammaria/Mann/Cressoni (I/GB/I), Ferrari 458 Italia, 326
6. Chen/Vanellet/Parisy (TWN/F/F), Porsche 911 RSR, 320
7. Chen/Kapadia/Maassen (TWN/GB/NL), Porsche 911 GT3 RSR, 316