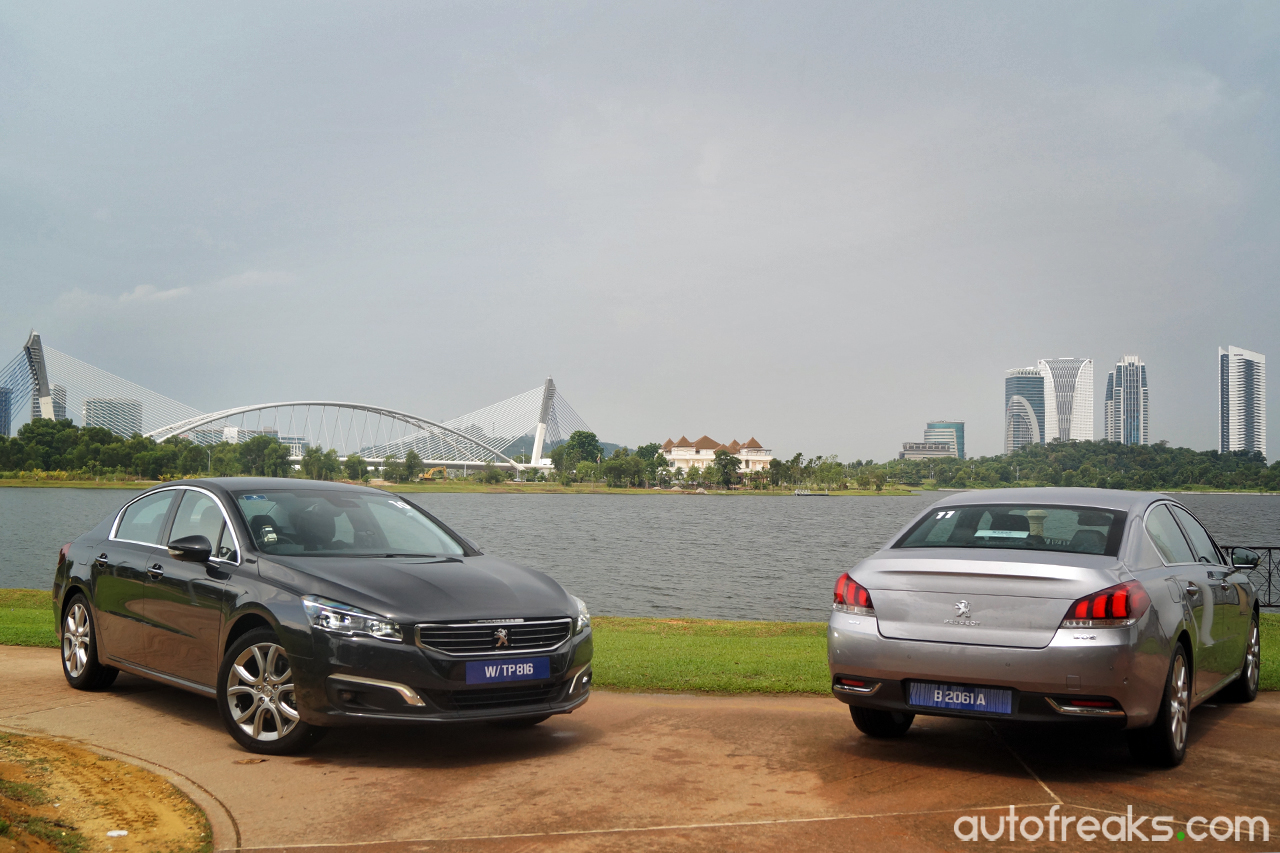 ADVERTISEMENT
Mention D-segment sedans, and the first few cars that comes to mind is often Japanese. No surprises there, as it has been a long standing tradition that the Japs are superior. But, don't forget that there are other capable D-segment contenders out there as well, like the new facelifted Peugeot 508. We were given the opportunity to test one out, and here's our thoughts, both from driving, and being chauffeured.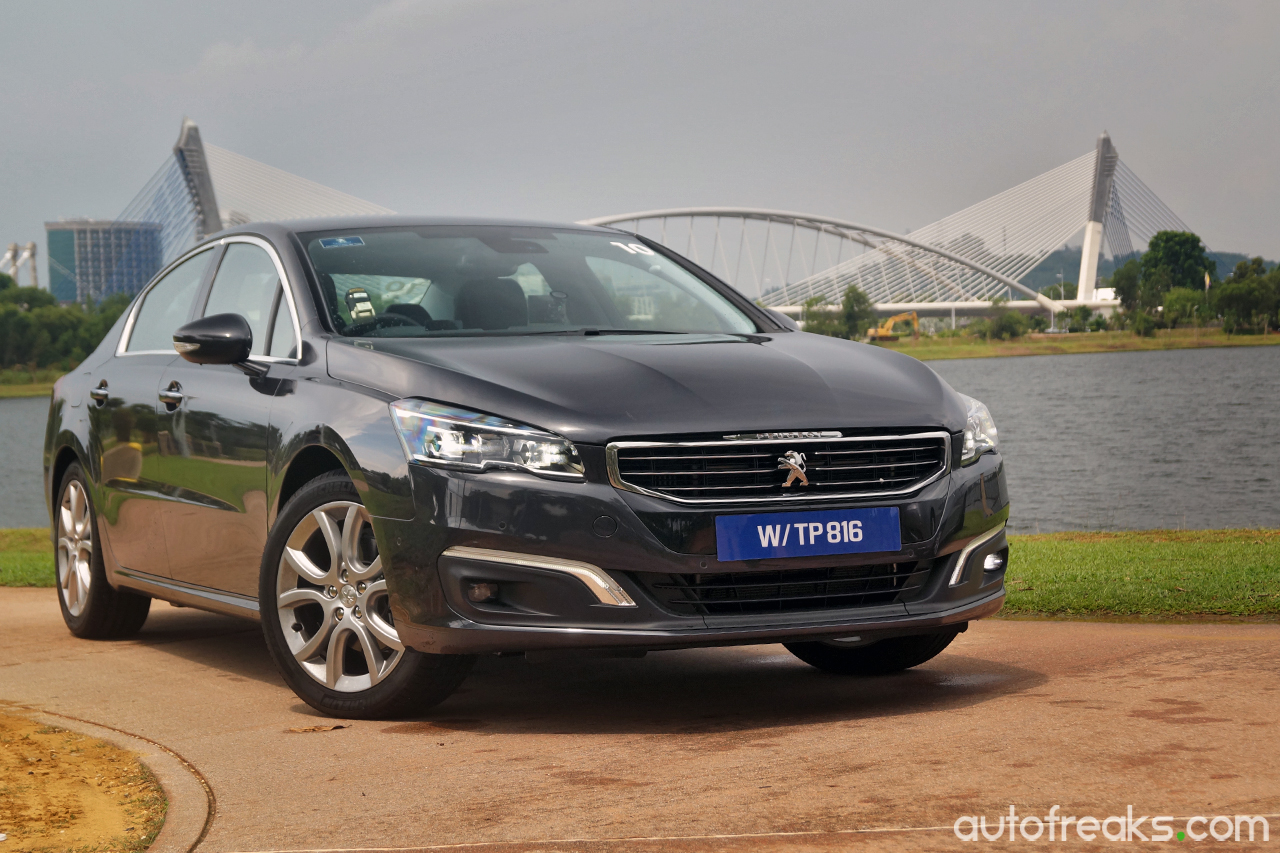 Launched just recently, the facelifted Peugeot 508 now sports a revised front fascia, now featuring Peugeot's new corporate look. Gone is the single black large front grille, and in its place, an angular, more cohesive front grille. The front foglights are not flaked by a pair of bright LED daytime running lights. The Bi-Xenon headlights on the pre-facelift model has been replaced by bright LED headlamps, with 3 modules of 4 LEDs each. Front lighting on the Peugeot 508 is now 100% LEDs.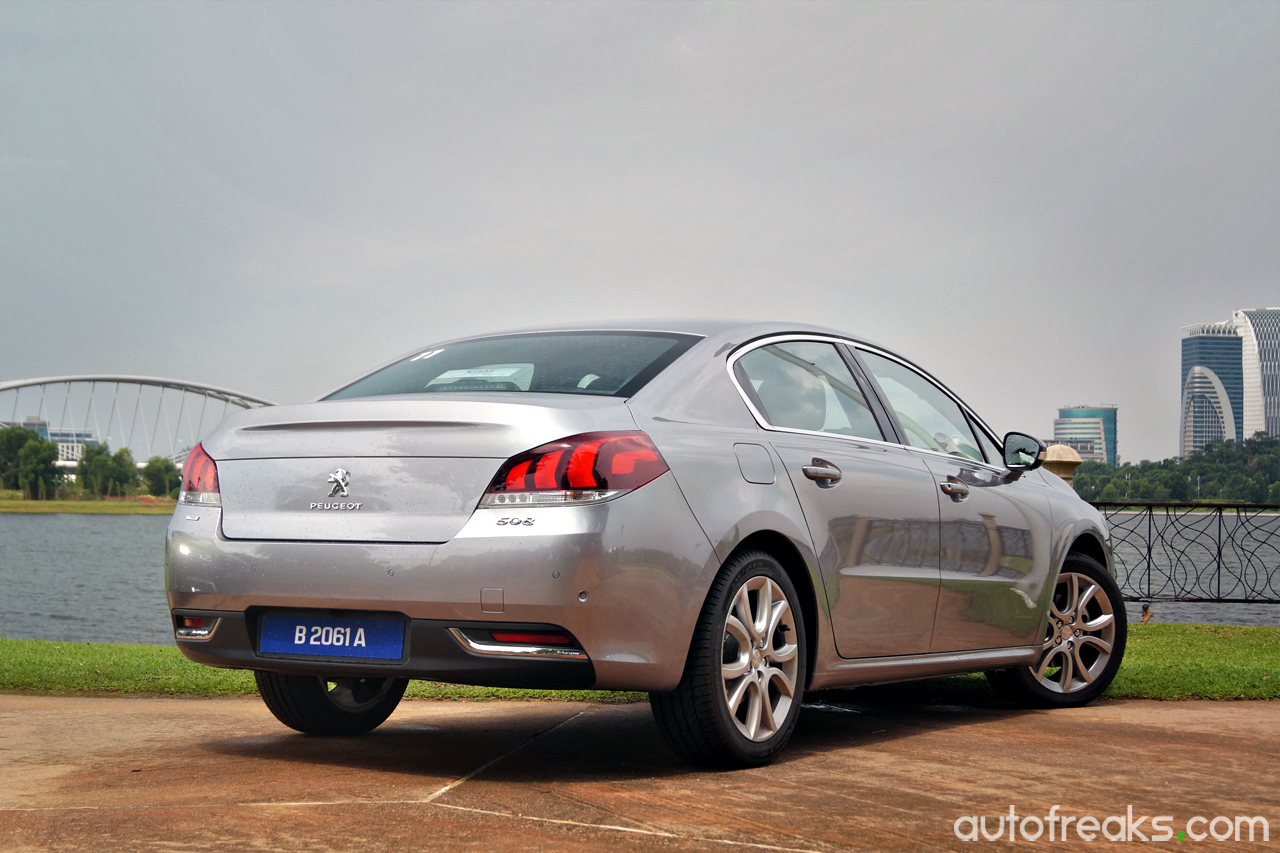 The rear end too, received a slight revision. The most obvious revision are the tail lights, as they are more vertical than before, with a very uniform back light. The bottom half of the rear bumper also gets revised, as the rear reflectors on each side now getting a chrome garnish.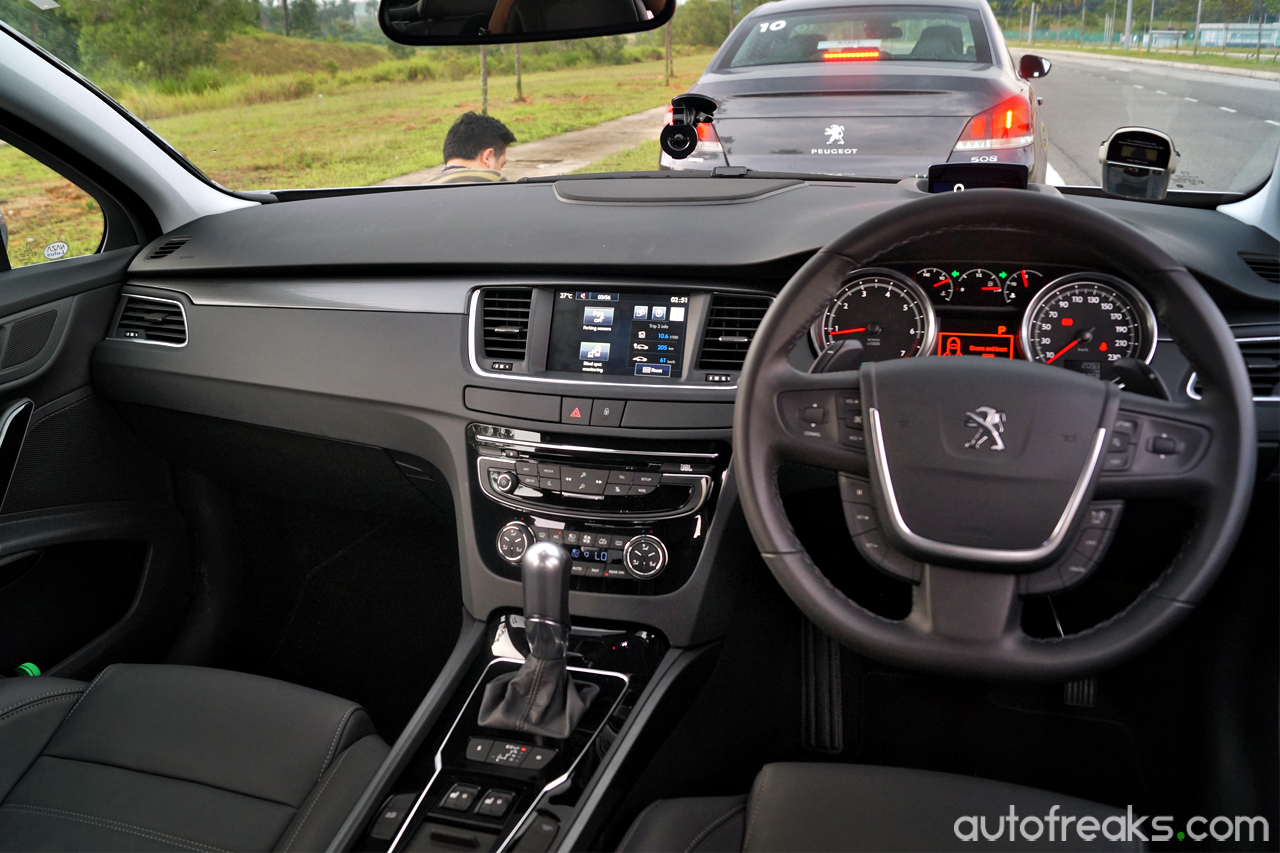 Moving inside, the Peugeot 508 is undeniably plush, with soft touch materials and leather used generously. Despite being a D-segment sedan, the implementation of spaces could have been better. As a small consolation, there are miscellaneous storage spot for storing small items (we had no place to put our phones!) scattered inside the 508. The Peugeot 508 is also the one of the few cars offered locally that boasts a quad zone air conditioning system. How cool is that (pun very much intended).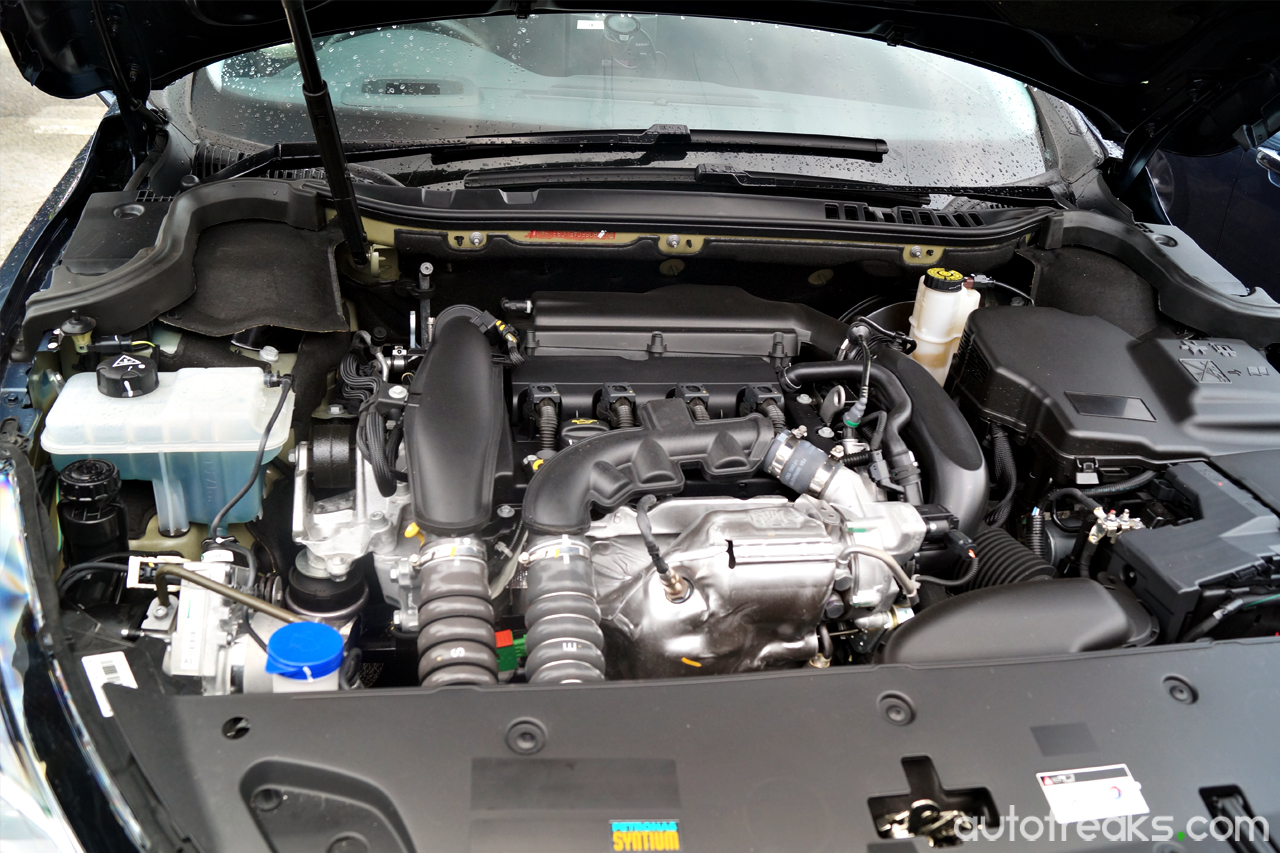 Mechanically, the facelifted Peugeot 508 is identical down to the T. It is still powered by a 1.6-litre Price turbocharged THP engine, but with a marginal increase to 165 PS at 6,000 rpm. Torque figure remains identical at 240 Nm from 1,450 rpm till 4,250 rpm. A six speed Aisin automatic gearbox with paddle shifters takes care of gear shifting duties. Peugeot quotes that the facelifted 508 can complete the century sprint in just 9.2 seconds, and reaches a maximum speed of 220 km/h. Performance figures remain identical to the pre-facelift model.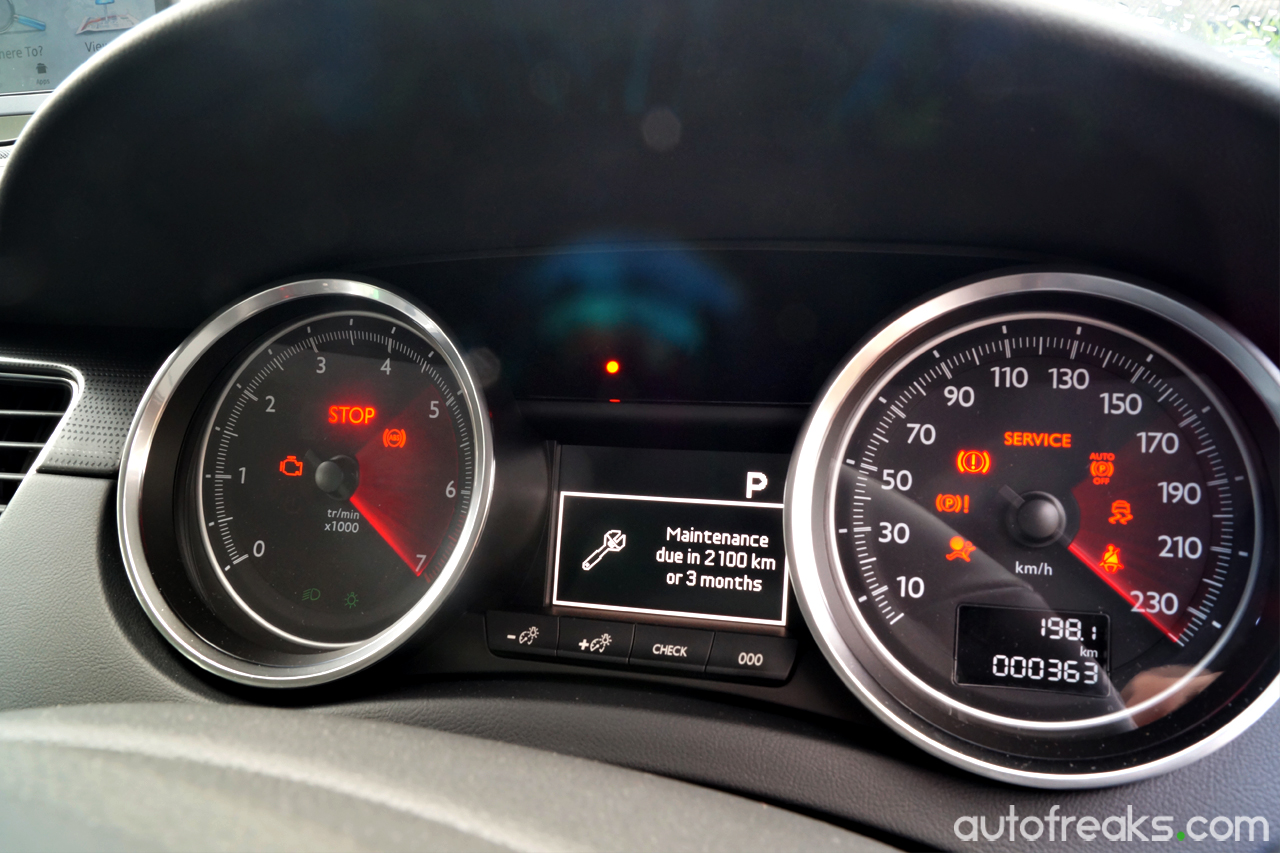 In the driver's seat (which is electronically adjustable), the Peugeot 508 doesn't feel like a large D-segment sedan at all. Even on the road, I dare say that the car feels quite nimble for its size. The 235/45/R18 Michelin Primacy HP tires all round, and they provided excellent grip while remaining silent throughout the entire drive.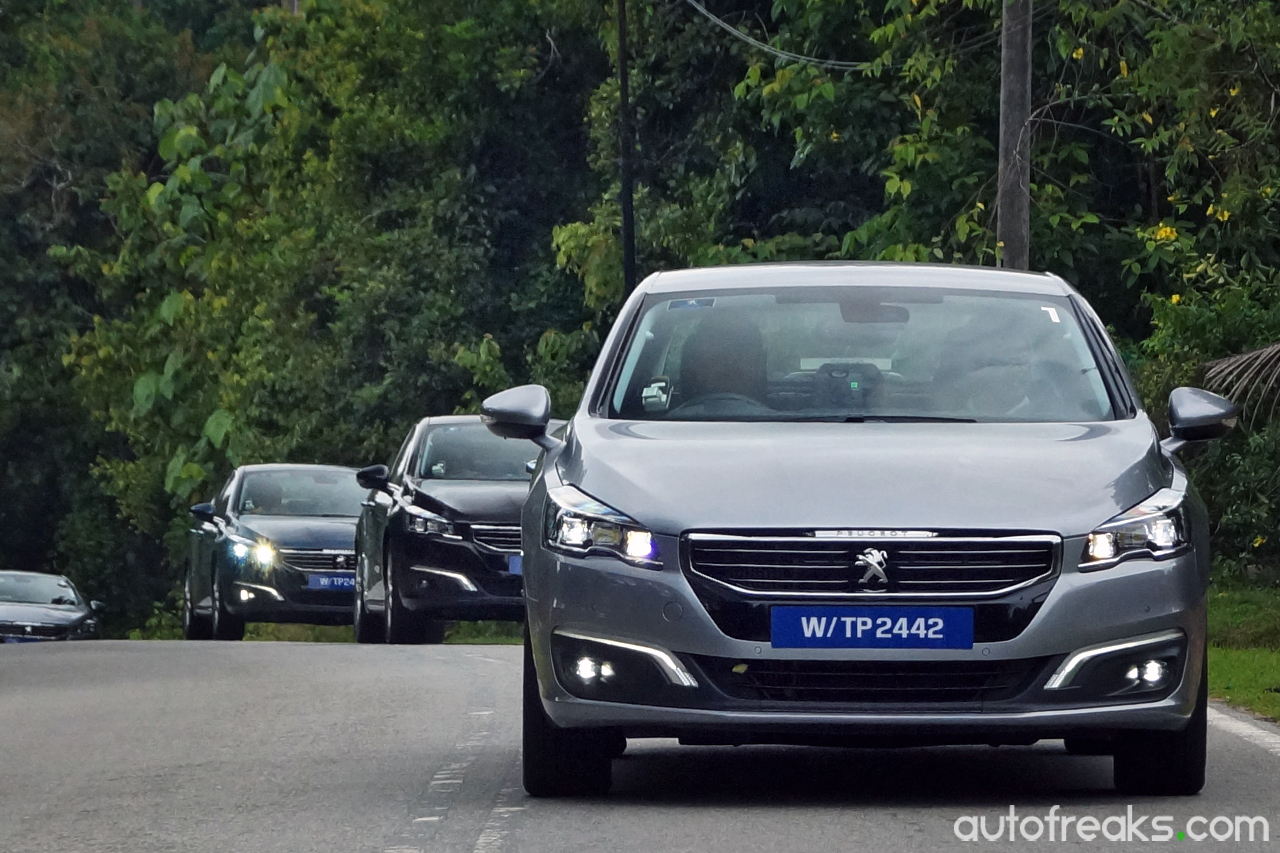 Road noise, while driving on B-roads were well insulated, with the occasional engine note. Also on the B-roads, the Peugeot 508 does take it with ease, and paddle shifters are available for that sportier feel. Because of its torque converter nature, there is a negligible delay between pressing the paddle shifters and the gears actually changing. Not a deal breaker in my books. Shock tuning is spot on, as the car doesn't roll too much in turns, yet remains comfortable (more on that later).
Speaking of engine note, the Prince THP 165 engine does exhibit a rather delightful note, especially at higher revs. Of course, doing so comes at the expense of fuel economy, and thanks to that, I was not able to hit Peugeot's claimed combined drive cycle of 7.1 litres/100km (Best effort I managed was 9.4 litres/100km).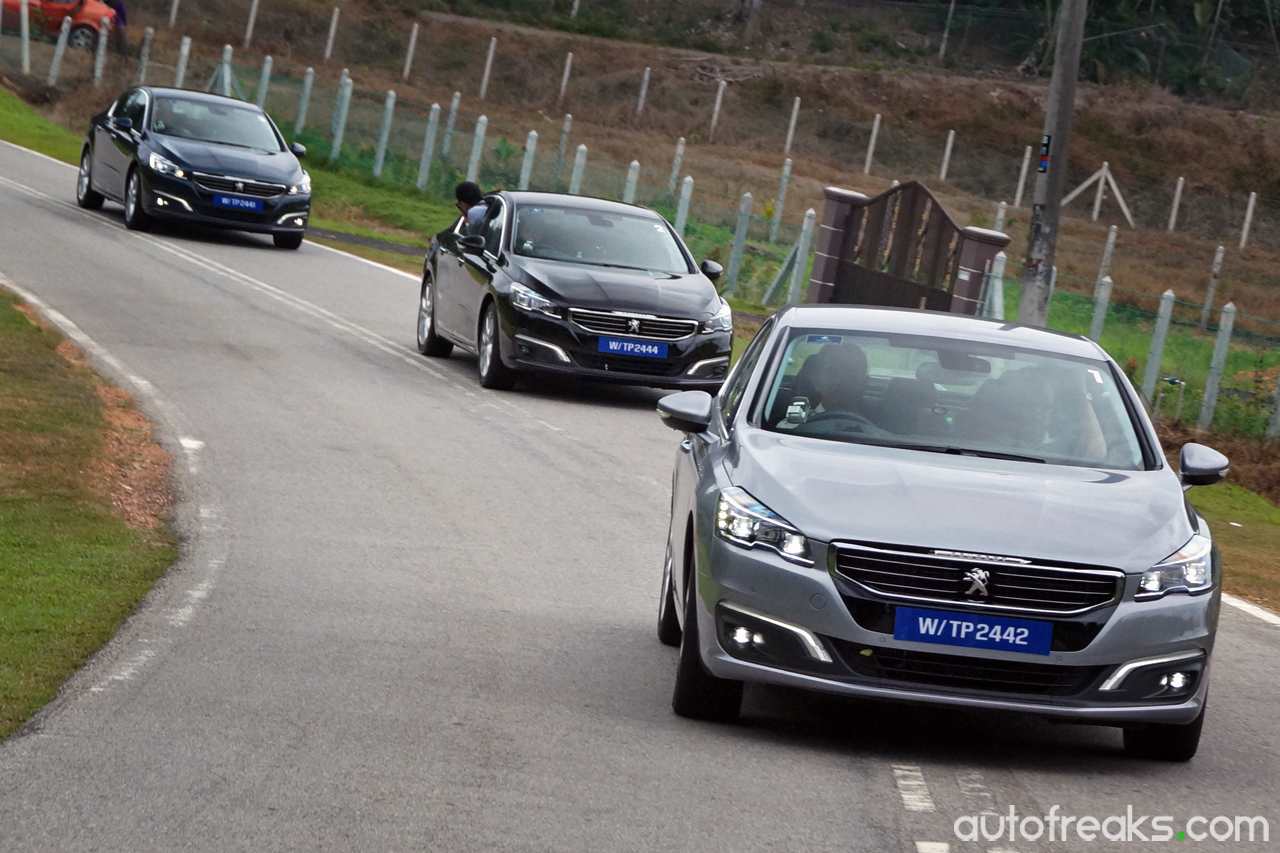 Highway cruising is where the Peugeot 508 really excels, as NVH levels are remarkable. Wind noises only crept in when cruising well above our national speed limits. Even so, the 508 remains planted and manageable at higher speeds. Steering also feels well weighted with the right amount of feedback.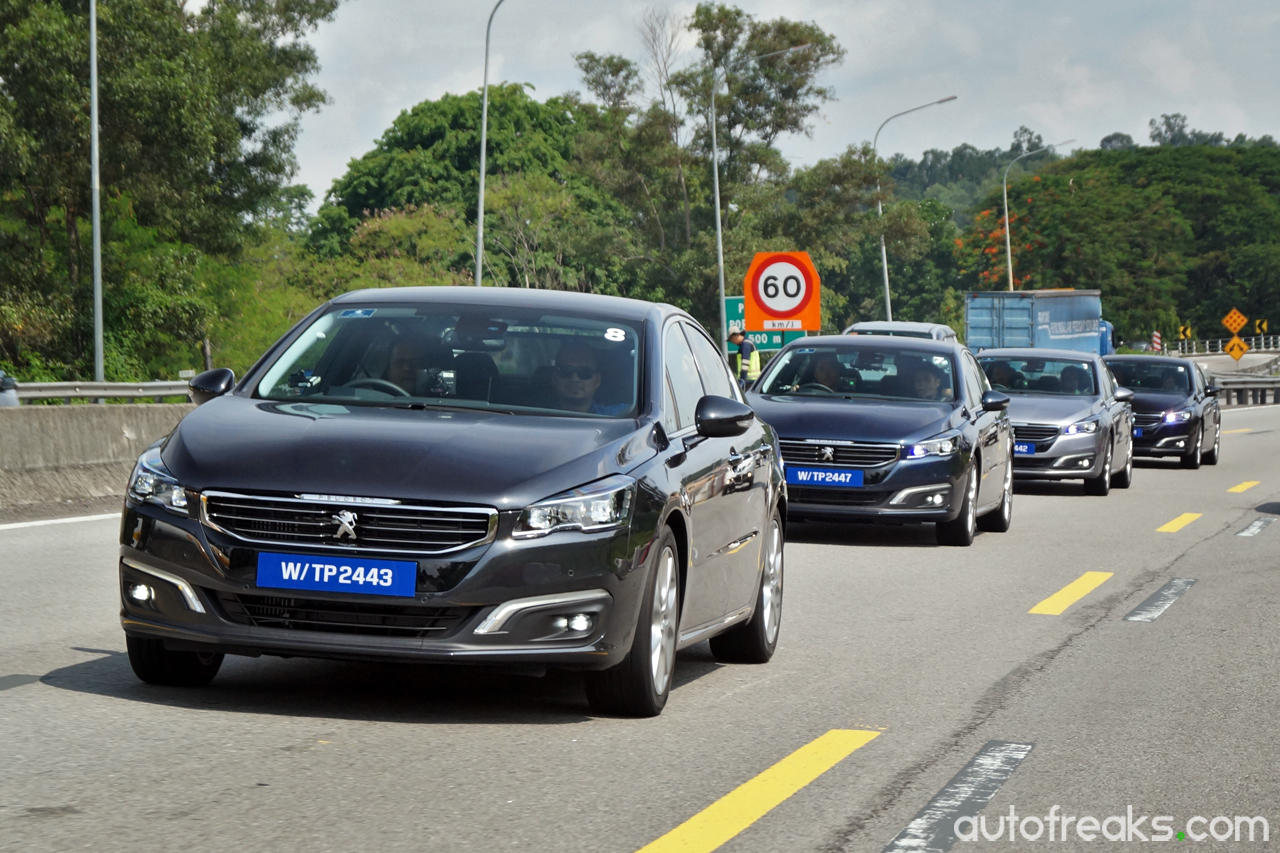 Now, moving to the back seat (no, not a backseat driver!), the Peugeot 508 makes a bit more sense. The fold down centre arm rest provides a much-need cup holder and a place to rest my arm, while the quad zone air conditioning meant that the ones in front has no control over the cool (or warm) air I desire. Sure I was tossed around when being driven on B-roads, but on the highways, it sure was comfortable. If it wasn't for the specification sheet, I wouldn't have known that the Peugeot 508 was riding on 18-inch wheels wrapped with thin 45-series rubbers. With a 6 foot tall driver up in front, rear legroom can get cramped. I'm no six footer myself, but it is something worth taking note of.
Small niggle aside, the 10 speaker JBL sound system that consists of four high powered neodyme speakers, two hi-fi tweeters in the front door panels, two hi-fi tweeters in the back door panels, a central channel and a single triple coil bass woofer (rated at 500W) in the boot can definitely satisfy discerning audiophiles. Arkamys was responsible for the digital audio processing, and it is remarkable that both hardware and software has been tweaked that the end result is nothing short of aural pleasure. Those in the car can either stream songs via Bluetooth, hook up a USB drive or play songs off the built-in 8GB Jukebox.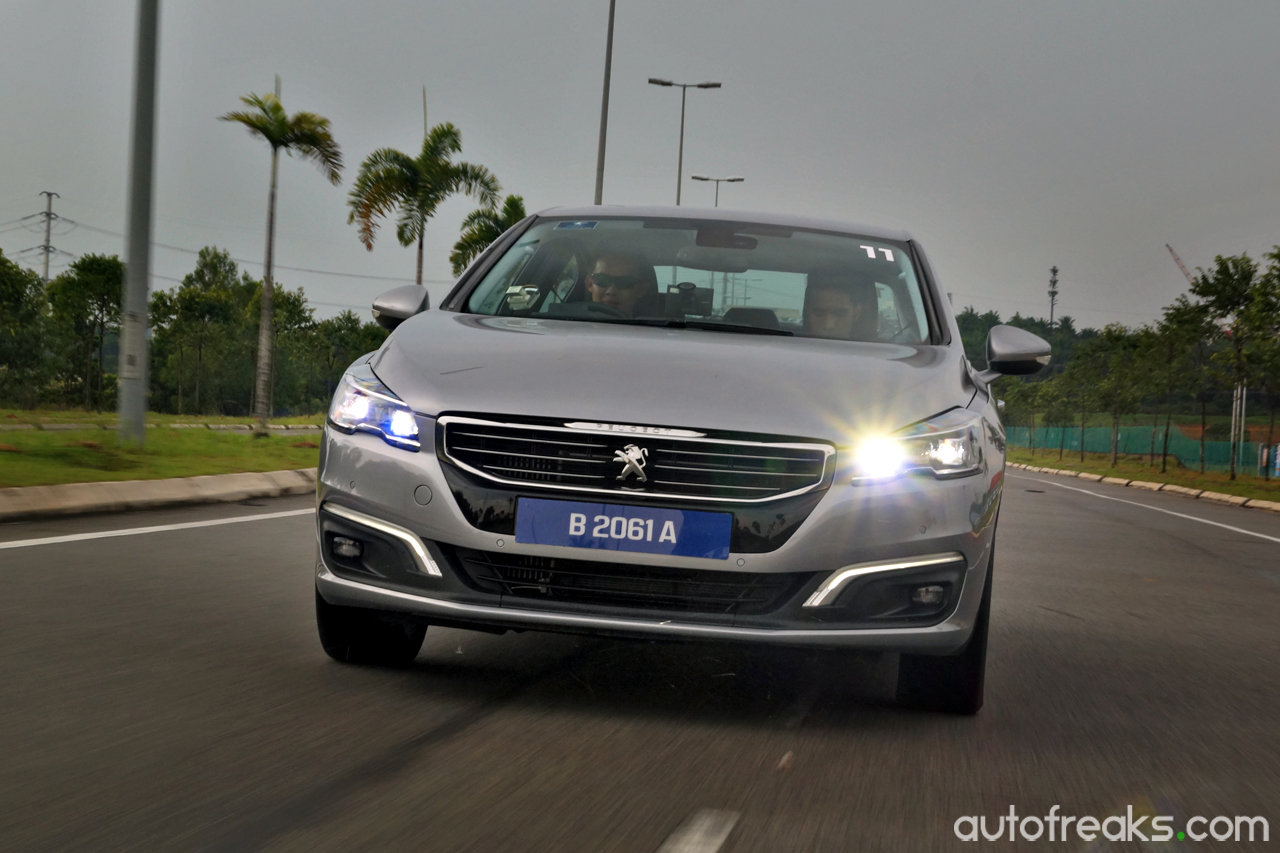 So, if you are in the market for a nice D-segment sedan, the Peugeot 508 is definitely worth your serious consideration. We shall be reviewing the car properly in due time, and experience what is it like living with the Peugeot 508 for a few days.
Check out our photo gallery below.
Peugeot 508 facelift exterior photo gallery
Peugeot 508 facelift interior photo gallery