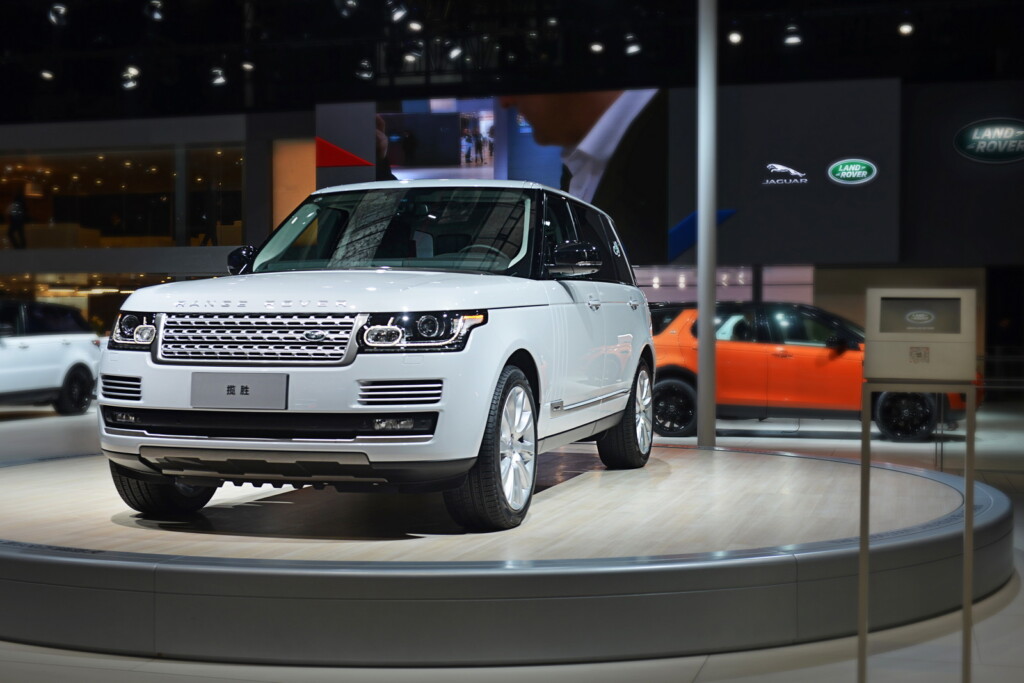 ADVERTISEMENT
Land Rover is celebrating the production of its 6 millionth vehicle at its Solihull facility with a Ranger Rover LWB Vogue SE, which is currently on display at the 2015 Shanghai Auto Show.
The luxury SUV takes centre stage at the Shanghai Auto Show showcasing its one-off motif, projected by the vehicle's puddle lamps. The image is created by an inscribed lens within the door mirror-mounted downlight and displaying the Land Rover logo and landmark figure.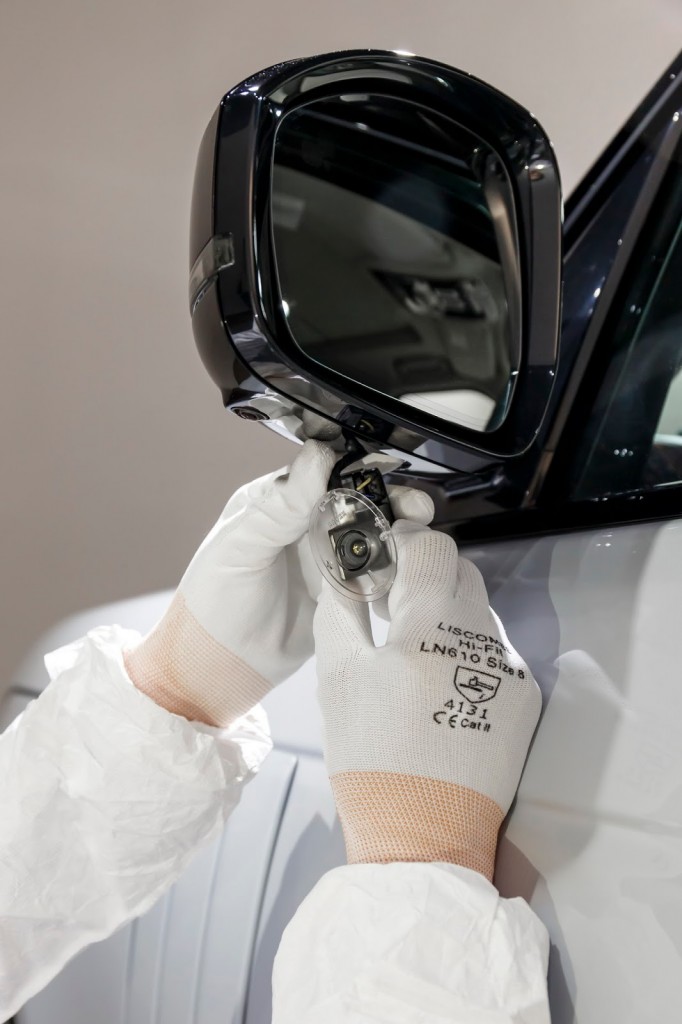 The illuminated graphic, which is the width of a grain of rice, is projected through a magnifying lens onto the ground every time the vehicle is unlocked in an image which is 80cm in diameter. This same graphic was projected on to the wall of the Solihull manufacturing facility to mark the moment when the 6 millionth vehicle rolled off the production line.
Land Rover says this special Range Rover will be sold in the region and its specially commissioned puddle lamps will serve as a permanent reminder of this unique model in Land Rover's history.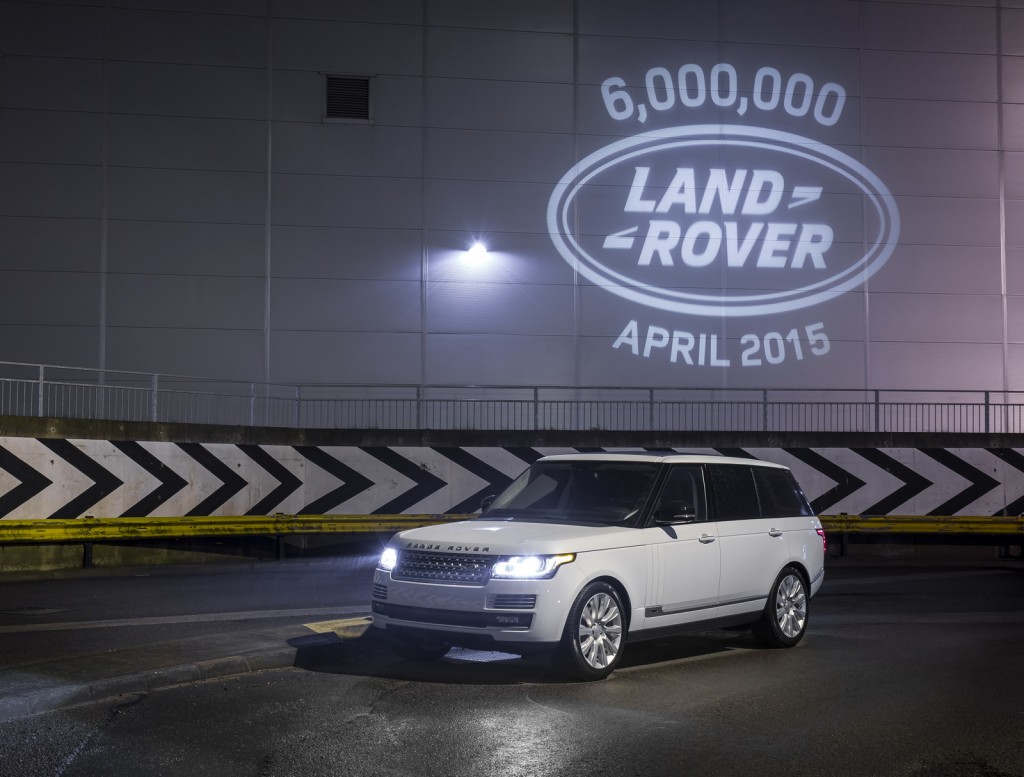 Land Rover's Solihull facility has been producing its world-famous SUVs since 1948. The factory has undergone a significant transformation in recent years, almost trebling production and doubling its workforce. Today Solihull is a global centre of excellence for aluminium and lightweight vehicle manufacturing. It boasts Europe's largest aluminum body shop, producing the biggest single aluminium pressing of any vehicle for the Range Rover – weighing only 7kg.
Of the 6 million Land Rovers produced, more than 900,000 are Range Rover vehicles and the iconic luxury SUV is the first car to have been displayed at the world-famous Louvre museum in Paris, where it was cited as an 'exemplary work of industrial design'.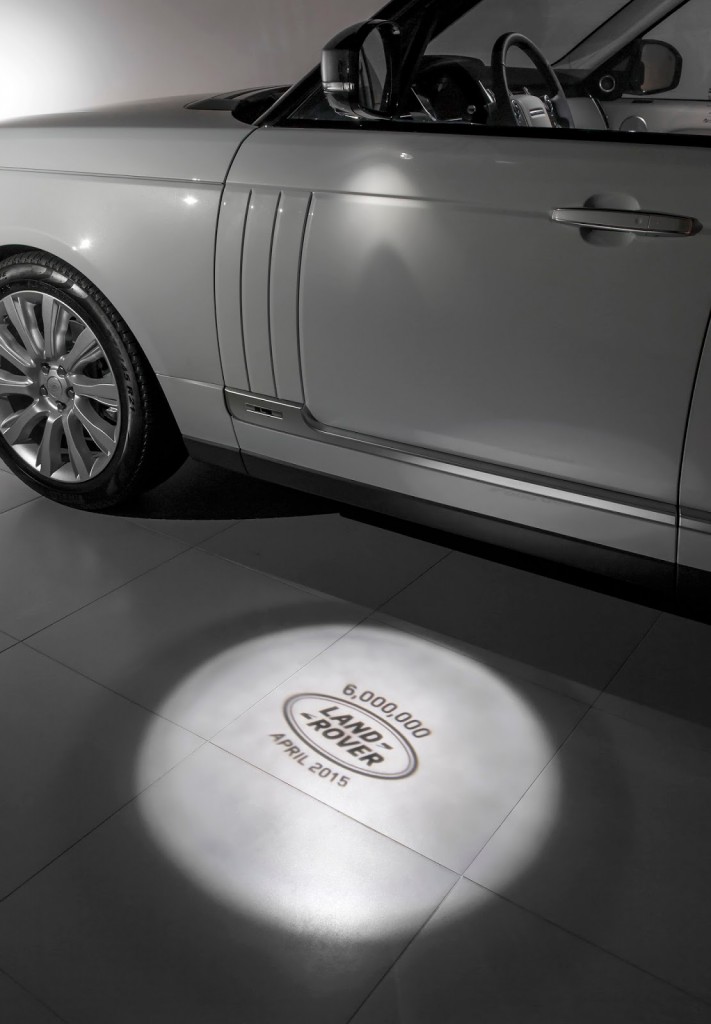 The original Land Rover Series I was unveiled at the Amsterdam Motor Show on 30 April 1948, so this month marks the 67th anniversary of the brand. One-third of the 6 million vehicles produced to date have been manufactured in the last 8 years at Land Rover's UK plants, in Solihull in the West Midlands and Halewood on Merseyside. The current model line-up includes Range Rover, Range Rover Sport, Range Rover Evoque, Discovery, Discovery Sport and Defender.
Source: Land Rover