Honda has finally taken the wraps off the new Civic Type R at the Geneva Motor Show. For those who has been itching to watch the hot hatch in action, here's the first official video footage which was released shortly after its world debut. However, don't get too excited though, because Honda has not included any mechanical soundtrack in these videos.
ADVERTISEMENT
Apart from the generic rolling footage which has no sound at all, Honda has released a video (below) of the Civic Type R while being tested at Honda's dedicated automotive motorsports facility in Sakura, Japan to show us the thoroughly developed aerodynamic-design of the car via wind tunnel test.
As mentioned in our previous post, the Civic Type R is powered by an all-new direct-injected turbocharged 2.0-litre VTEC Turbo petrol engine, which delivers power output of 310PS at 6,500 rpm, and peak torque is 400Nm at 2,500 rpm. The new engine is mated to a 6-speed manual transmission and power is directed through the front wheels.
The Civic Type R's blistering performance is unmatched in the front-wheel drive hot hatch segment: the 0-to-100 km/h sprint is covered in just 5.7 seconds and top speed, where permitted, is rated at 270 km/h.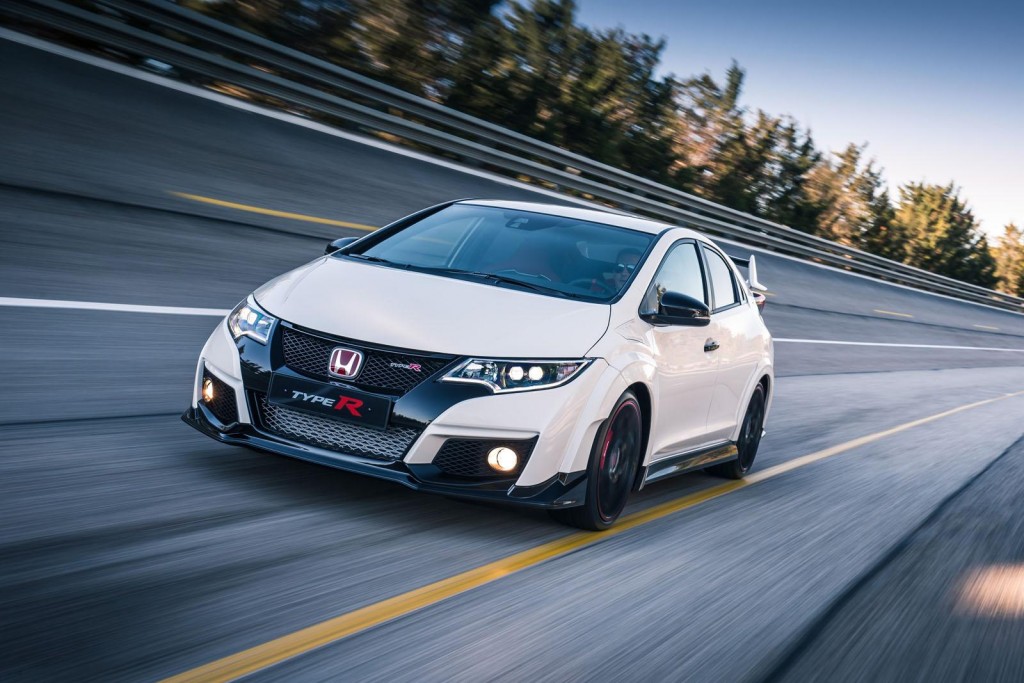 In the video below you can also see several details of the car, inside-out, from the new lightweight 19-inch alloy wheels, complete with a Brembo brake package to the classic Type R serial number plaque in front of the gear selector, to the front vents above the wheels and the "+R" button on the dash.
In case your're wondering, when the +R button is activated, engine responsiveness is heightened, with torque-mapping changed to a more aggressive and performance-focused setting. Steering receives reduced power assistance and is therefore more responsive to driver inputs, and basic damping force from the new four-point Adaptive Damper System is increased by 30% . This means the behaviour of the car is firmer and more agile for high-performance handling.
A number of innovative new suspension systems have been introduced in the Type R to produce rewarding handling characteristics and to maximise power transfer to the road.
For instance, a new 4-point Adaptive Damper System, developed specifically for the Type R, enables continuous independent control of each wheel to deliver exceptional road holding performance, limit wheel-load transfer during sharp acceleration and deceleration, and to maintain a stable, flat ride. It also means that the ride is more comfortable and supple in everyday driving and cruising.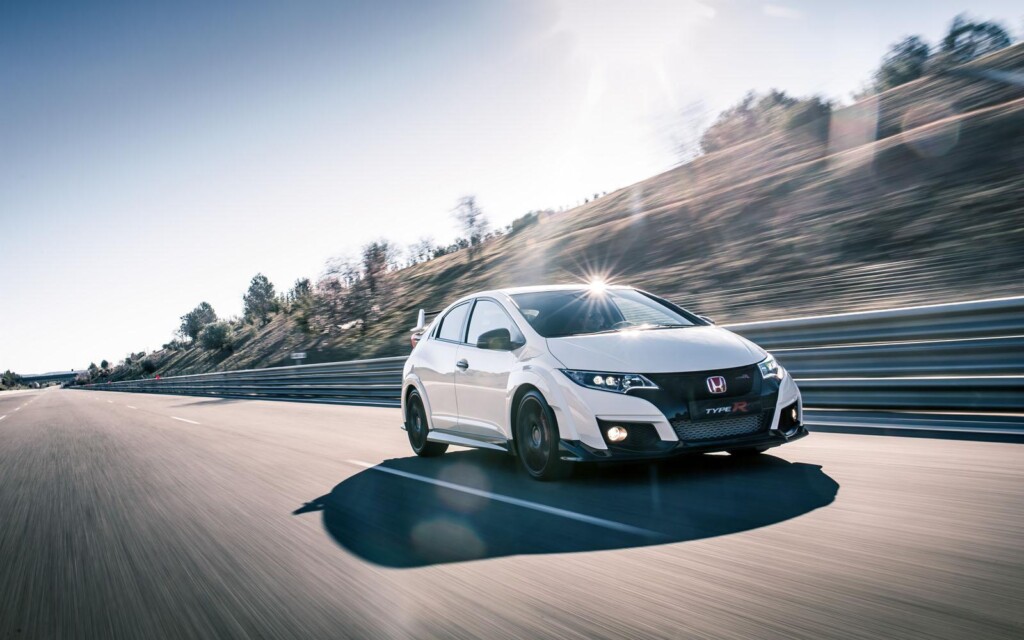 An advanced Dual Axis Strut Front Suspension system helps to reduce torque steer by 50% compared to the standard Civic's suspension set up, enhancing high speed stability, on-the-limit cornering and steering feel. At the rear, Type R's H-shaped torsion beam suspension is constructed with a bespoke 'crushed pipe' which improves rear roll rigidity by 180%, further enhancing stability in high-speed corners.
These systems are complemented by Dual Pinion Electric Power Steering, which helps to deliver rapid yet linear steering response and abundant feel.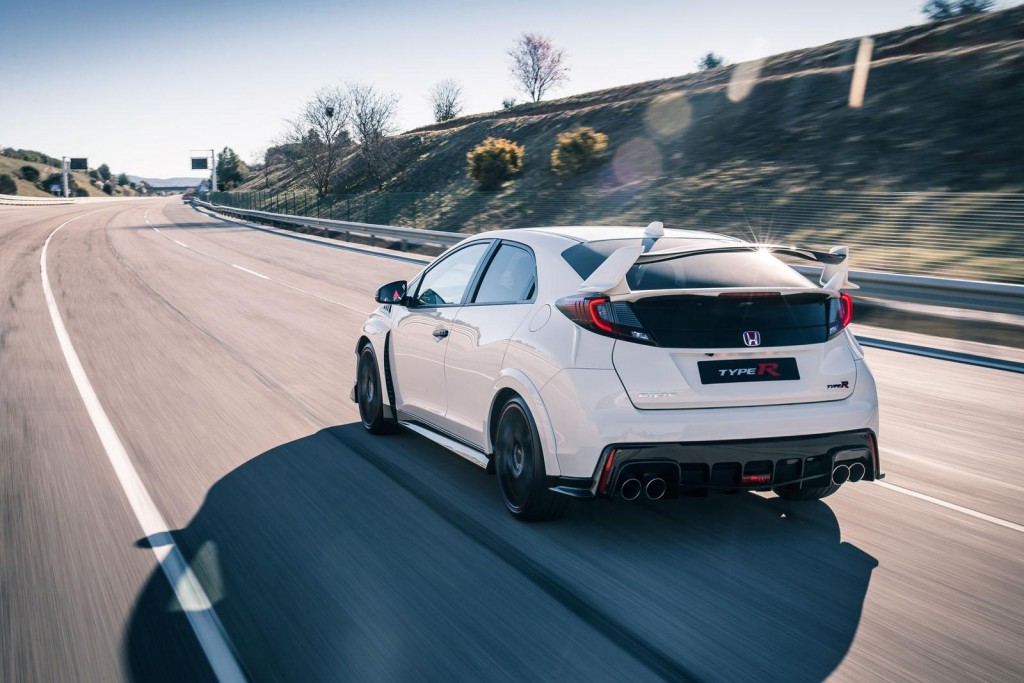 The new Civic Type R is available in 5 distinctive colours including Championship White – shared with successive generations of iconic Type R vehicles- Crystal Black (pearlescent), Polished Metal (metallic), Brilliant Sporty Blue (metallic) and Milano Red. It will go on sale across Europe from this summer.
Can't seem to get enough of the sexy Japanese hot hatch? Fret not, you can check out its official gallery photos below!