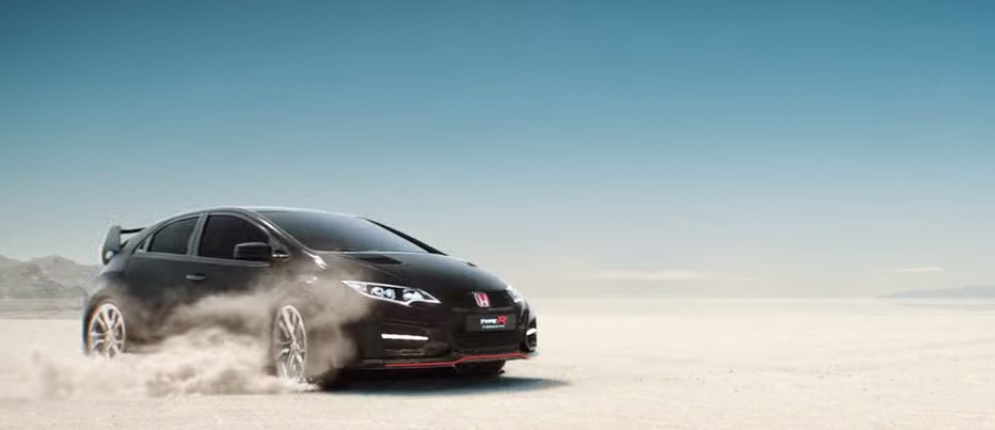 ADVERTISEMENT
If you're a fan of the Type R brand from Honda, you've probably been waiting for a very long time for the new hot version of the Honda Civic to appear.  Fret not as the new hot hatch is close to being revealed in full, and Honda has released a promotional video giving us a little glimpse of the car. And it's a cracker!!
However, the black Civic Type R that appears in the video isn't the production car because a few teaser pictures of the hot hatch earlier this month shows that the study's bumper-mounted, LED daytime running light strips have been replaced by round fog lights on the production model that will make its official debut at the Geneva motor show come March 3, 2015.
As mentioned earlier, the new Honda Civic Type R will be powered by a new 2.0-litre turbocharged engine that's capable of churning out 276hp and 406Nm. Pushing it to a top speed of 270 km/h, Honda has claimed that the top speed is unrivalled amongst its front-wheel-drive competitors.
Check out the video below!