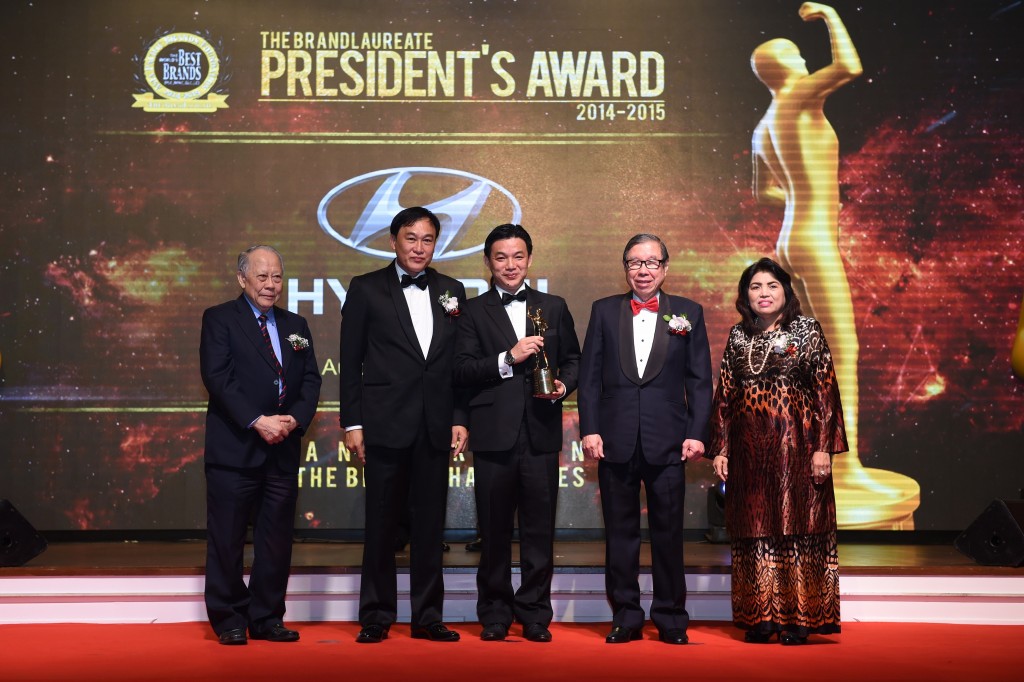 Hyundai-Sime Darby Motors (HSDM) was recently awarded with The BrandLaureate President's Award 2014-2015 in Automotive (Sedan) for the first time.
As a recipient of The BrandLaureate President's Award, HSDM met with the strict and stringent criteria of the Awards committee and endorsed by the President of The BrandLaureate, Dr. KK Johan. This year's theme which is 'Brand Driven & Driven by Brand' identifies brands, which are successful, sustainable and are led by strong and dynamic leaders.
According to Dr Johan, HSDM was selected as a winner of its category because Hyundai as a brand has become one of Malaysian consumers' top choice of automotive sedan and Hyundai as a brand has also developed a strong bond with its customers through innovative engagement activities. "Hyundai's brand promise of 'Modern Premium' products and services are fulfilled by its stunning-designed sedan models such as the Elantra, i40 and the all-new Sonata. Apart from that, the 'Modern Premium' concept is also reflected in its customer service, after sales service and customer centric activities, which are innovative. This brand promise can only be achieved with good leadership and successful teamwork," said Dr Johan.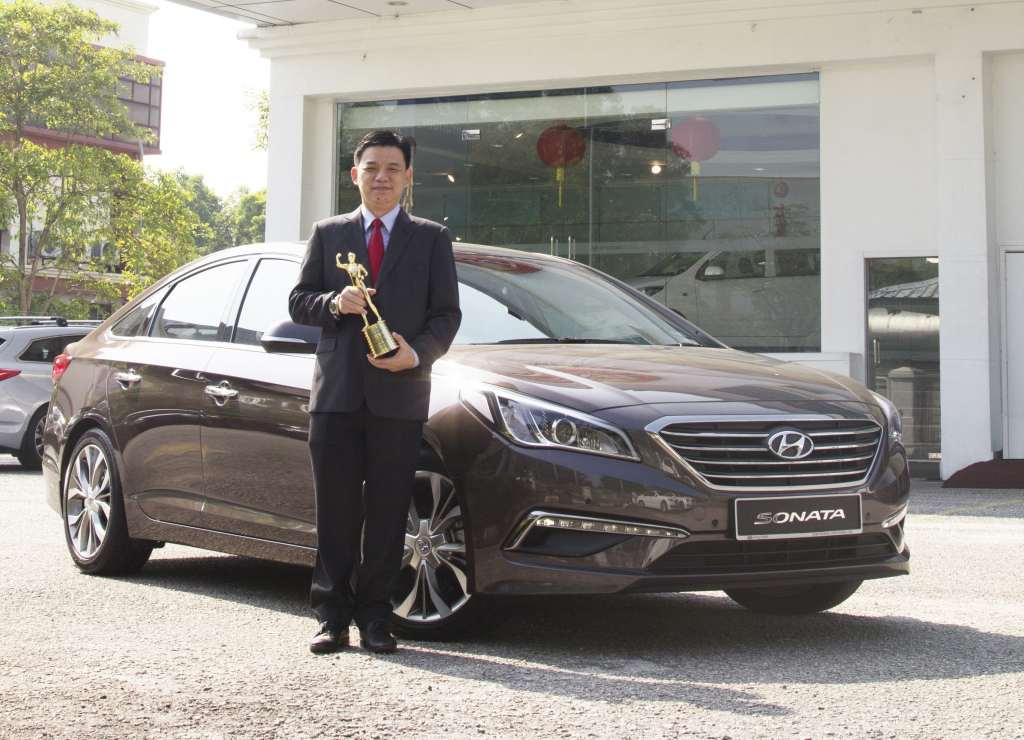 Mr Lau Yit Mun, the Managing Director of HSDM when met at the award presentation ceremony said he was truly honoured to accept this award on behalf of the company. "This success can only be achieved through good team effort and excellent teamwork. We have our challenging times but with great products and a dedicated team who want only the best for our customers, we can defy the odds," said Lau.
As part of its commitment to offer excellent products and service to its customers, HSDM will continue to introduce revolutionary new products and innovative services to its customers. The new Genesis, Hyundai's luxury sedan is among this year's highlight for HSDM. It showcases Hyundai's innovative technology, striking design and fine craftsmanship. Several new premium Global Dealership Space Identity (GDSI) showrooms and 3S centres are also underway to complement Hyundai's new premium models. These are modern and sophisticated centres that are instilled with Hyundai's latest corporate identity and innovative services.