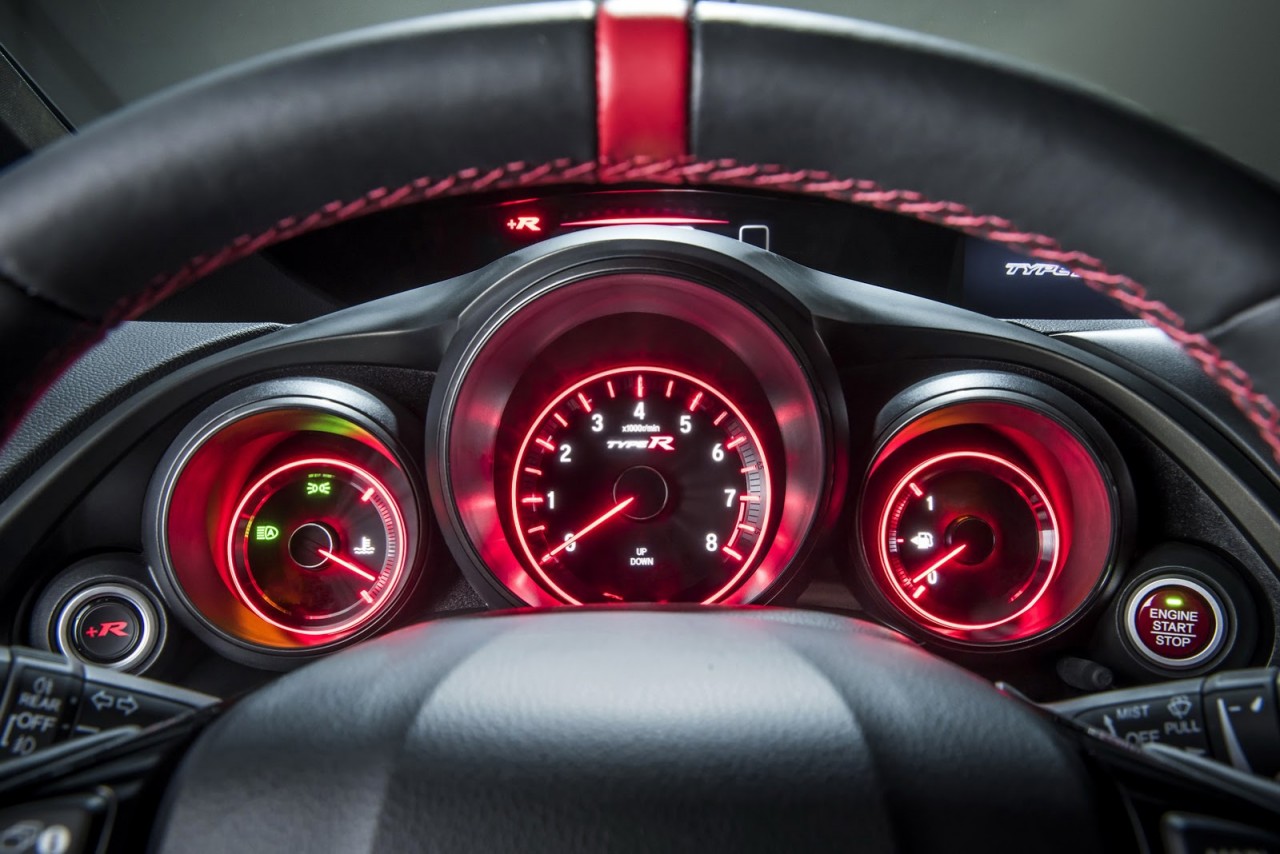 ADVERTISEMENT
The next generation Honda Civic Type R is due for a global debut at the Geneva Motor Show in March, but Honda has dropped us some teaser photos.
Pushing a top speed of 270 km/h, Honda has claimed that the top speed is unrivalled amongst its front-wheel-drive competitors. Honda has yet to reveal any performance figures, but earlier reports stated that the new Civic Type R will produce more than 280 PS (276 horsepower) via its new 2.0-litre turbocharged VTEC power plant.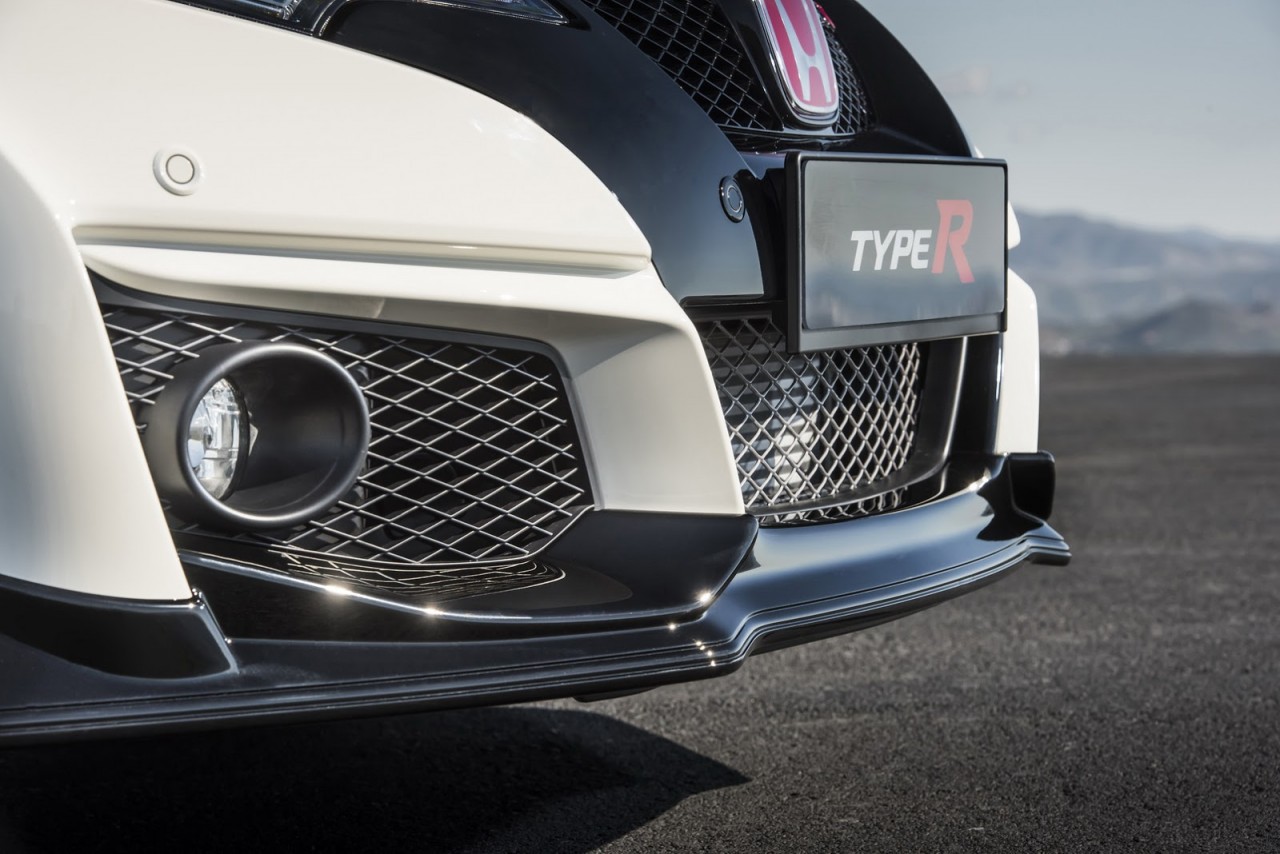 Taking cues from supercars, the new Honda Civic Type R will feature a new, almost flat underside for better airflow under the car, and features a rear diffuser to optimize downforce. A huge rear wing also increases the rear downforce. Apart from that, the front end also benefits from wide front splitter and deep side skirts to manage airflow and minimize lift. All of these, combined with the front bumper that prevents air turbulence in the front wheels help the new Civic Type R to achieve 270 km/h with superior stability and downforce.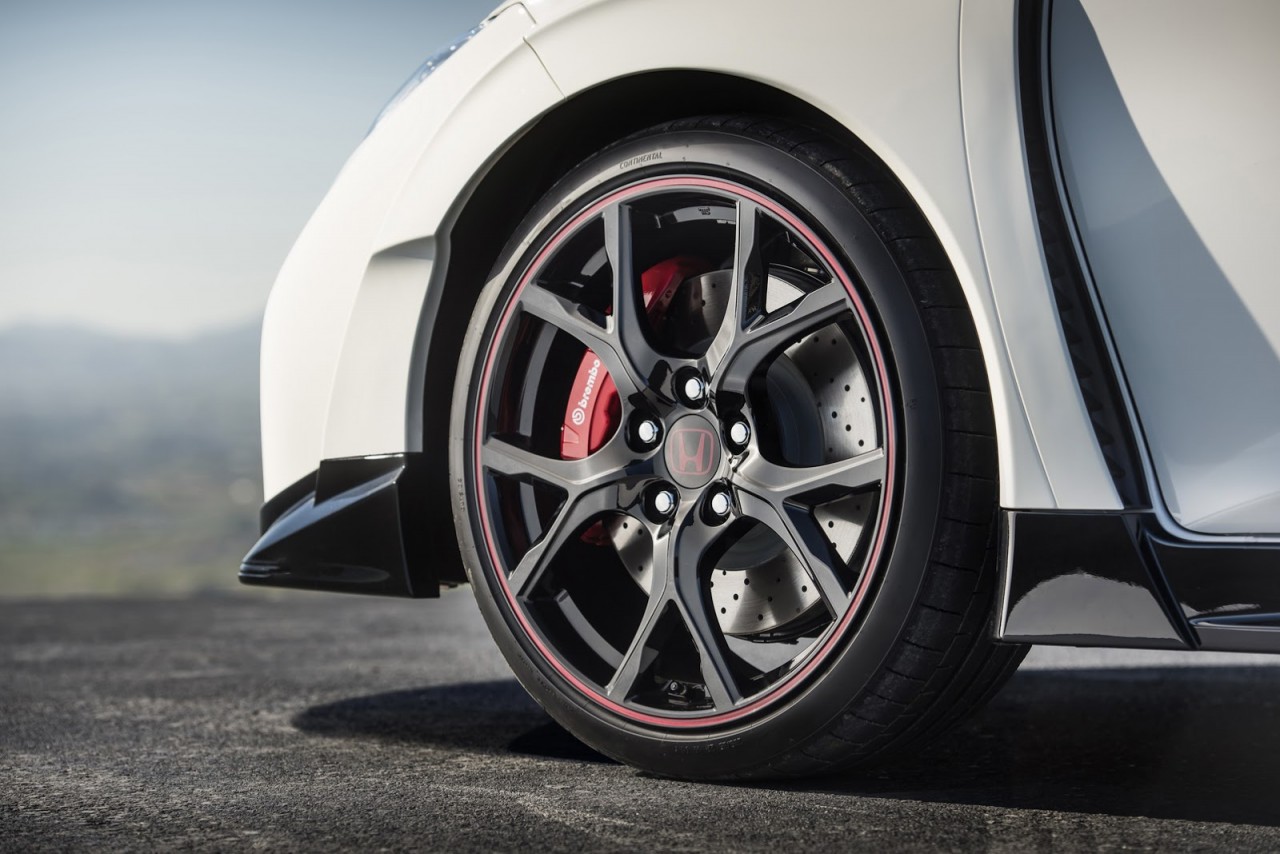 Stopping power comes from a pair of 350 mm drilled discs and Brembo four-pot brake calipers, which has been specifically designed for the new Civic Type R. The 19-inch rims has a new design, but features the same red and black paint accents that the concept car had. The new Honda Civic Type R will be featured in the same shade of Championship White, just like its predecessors.