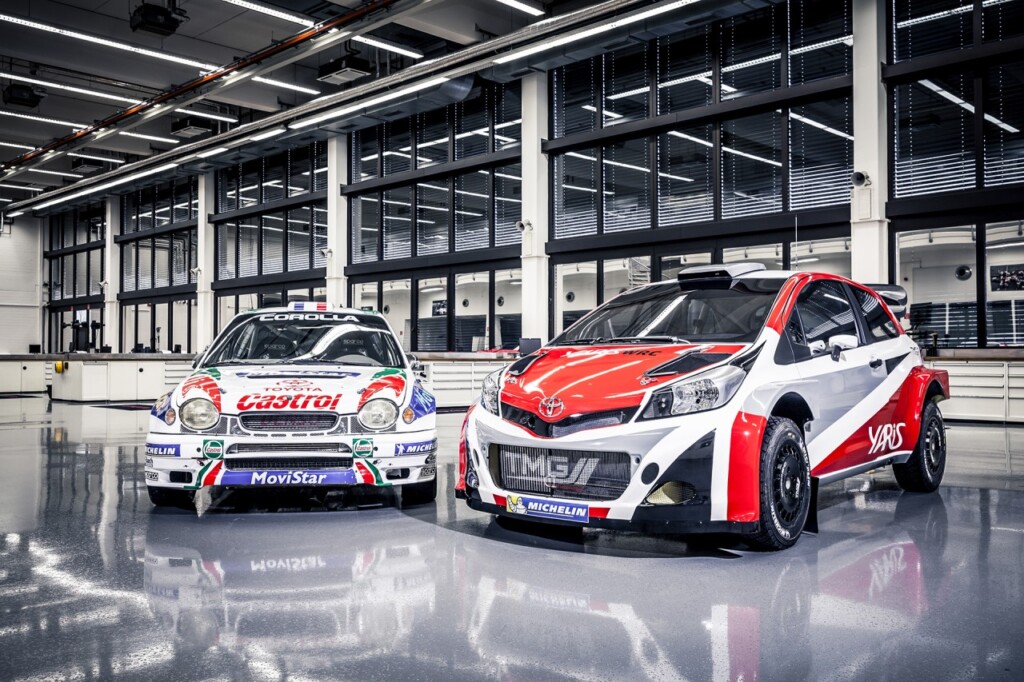 Remember the times when a Celica was flying through the rough terrains of rallying? I remember them vividly and it was sad when one by one we see large players pull out from the world of rallying.
But fret not, Toyota has started preparations for its return in 2017, judging this event to be a leading stage to promote its ever-better-cars activities.
Toyota Motorsport GmbH (TMG) is developing and testing the engine and vehicle, which is based on the Yaris.
The Yaris is measured with a length of 3,910 mm and 1,820 mm wide. I really guess gone are the days of the large Subaru and Evo sedans we once see dominating the world of rally.
The Yaris is powered by a 1.6 liter direct injection turbo and Toyota hasn't announced the drivers for their team yet.
Between 1973 and 1999 (with a temporary suspension between 1996 and 1997), Toyota won 43 WRC rallies and won the championship three times.