Good things come in small packages, and the same thing can be applied to cars too. Small cars or superminis these days are not only stylish and fun to be driven around, they are also a lot more affordable to run compared to many SUVs or sedans. Plus, if you live in the city, you can easily squeeze into the tight lane or fit into a parking space without breaking a sweat.
ADVERTISEMENT
As driving a supermini is now becoming a trend, almost every carmaker offers a small hatchback as a great city commuter alternative. If you are planning to purchase one, we have rounded up 10 cool superminis that would suit buyers of different budgets and lifestyles. Are you ready? Let's roll!
1. Mazda2 hatchback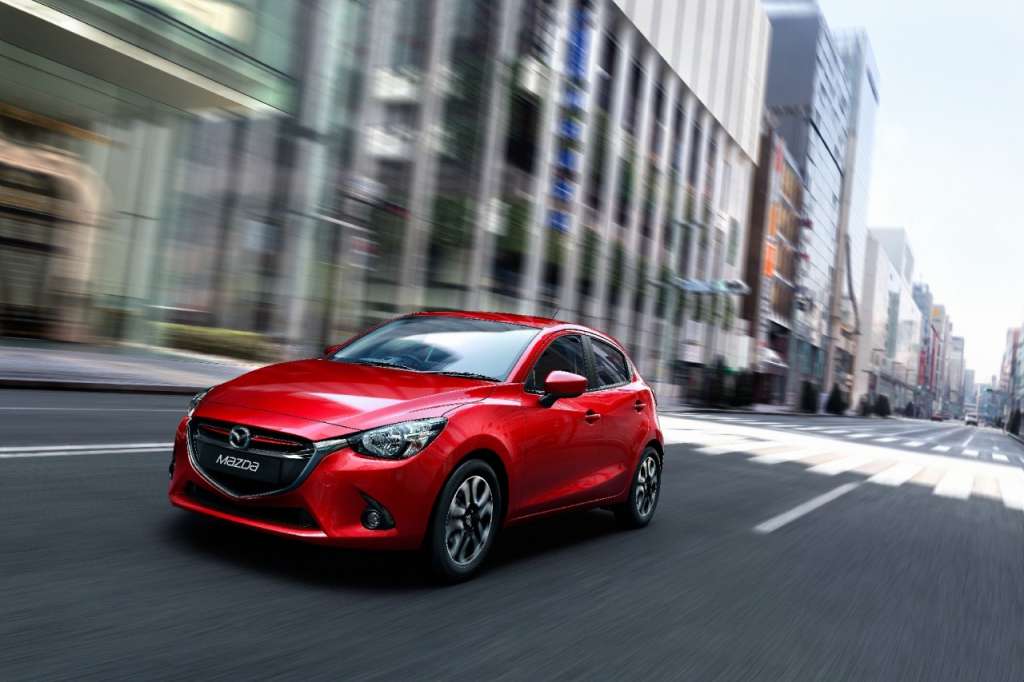 For less than RM90,000, the Mazda2, is arguably the best value for money supermini on our list. There's plenty of tech and goodies fitted as standard such as a 7″ LCD display, head-up display, reverse camera, smart keyless entry with push start button, and the i-Stop Idling Stop System that would make any supermini look outdated. Plus, the new Mazda2 also comes with a brand new engine called the SkyActiv-G that offers 114hp and 148 Nm of torque mated to a SkyActiv Drive 6-speed automatic transmission. This car is currently the best bang for your buck and we suggest you go have a look, especially if you are looking for a compact car priced below RM90,000. Price: RM85,470 On-the-road.
2. Peugeot 208 S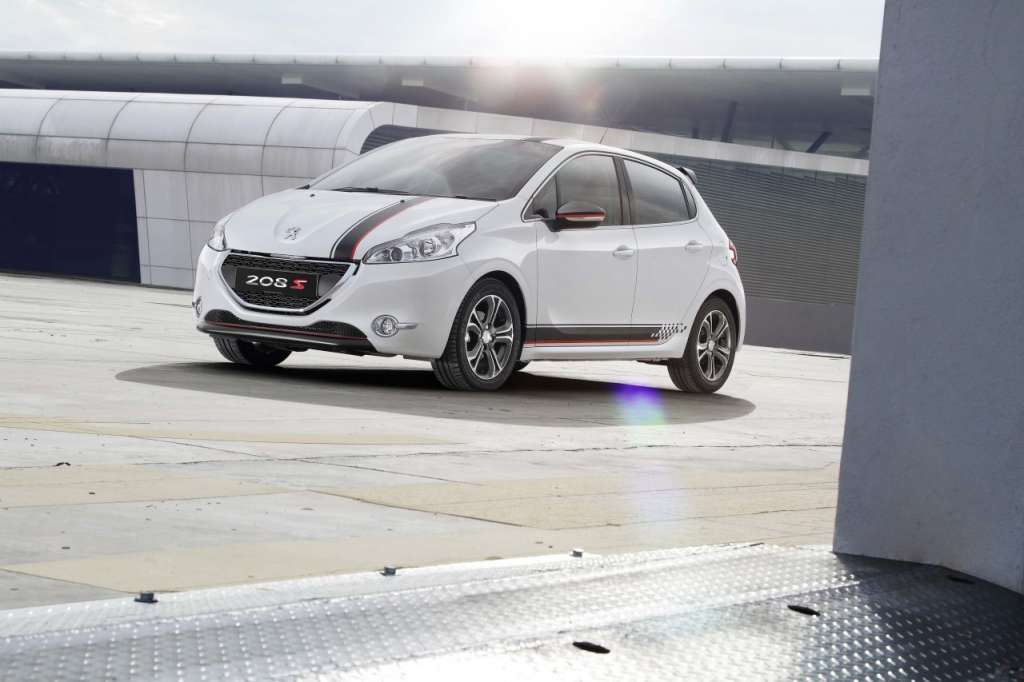 After the lackluster 207, the Peugeot 208 returns as a serious contender in the supermini segment. The 208 stands out in the crowd with its neat and compact dimensions, aggressive styling, while the good looks continue inside, with higher-quality materials and a user-friendly central display. Its 1.6-litre VTi naturally-aspirated four-cylinder engine is good for 122hp and 160Nm of torque, mated to a 4-speed Tiptronic automatic transmission, which provides you with a thrilling driving experience, and yet is practical to be used as a daily runner. And hey, it's European! Price: RM84,480 On-the-road.
3. Ford Fiesta ST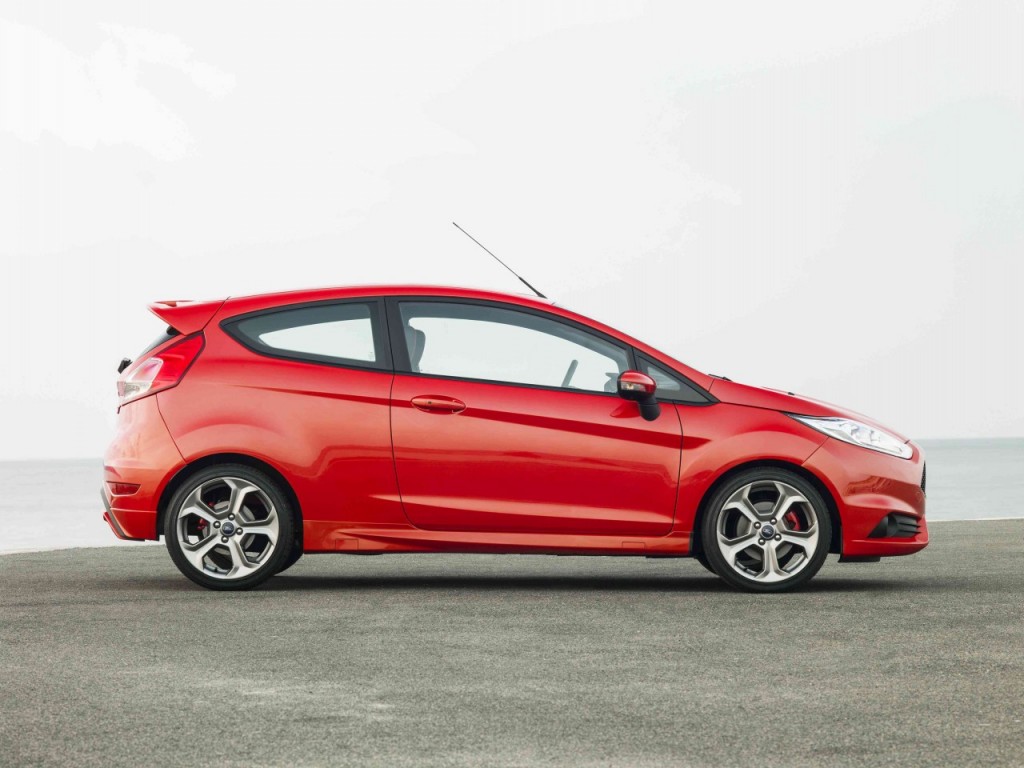 The Ford Fiesta is the 'stand-out supermini in its class. It's everything a small hot-hatch should be, combining stylish good looks, a fun driving experience and superb ride and handling.  There's also a decent level of standard equipment and futuristic interior that would easily place the Fiesta on the top spot. The Fiesta now comes with three powertrain choices but our favorite is the 1.6 Ecoboost engine fitted in the sporty ST variant that churns out an overwhelming 182PS and 240Nm of torque mated to a 6-speed manual. Price: RM149,888 On-the-road with insurance.
4. Citroen DS3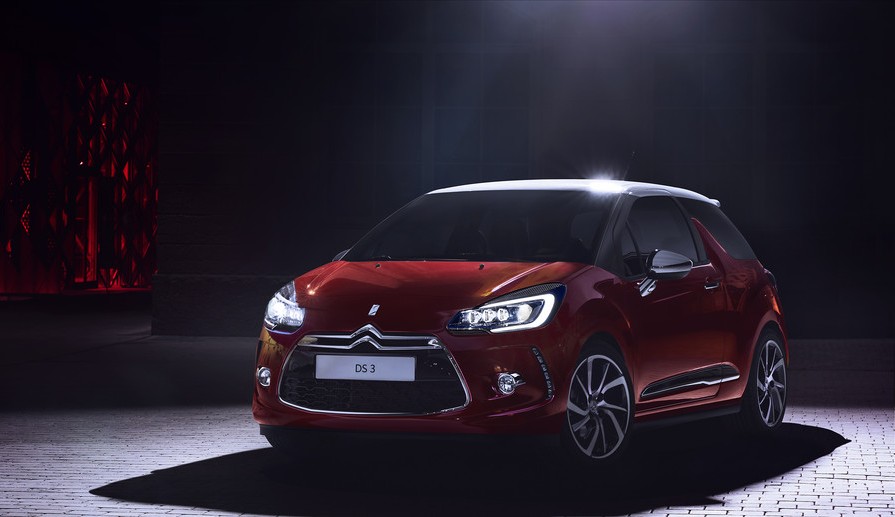 If you prefer to drive something good-looking enough to make a fashion statement, then the Citroen DS3 will definitely be right up your alley. This French supermini might be a little pricy if compared it to the Mazda2 or the Pug 208 but it certainly has a lot of charm. We love the way the roof appears to 'float' on top of the windows, and the fact that it's a three-door only model. Motivation comes from a 1.6-litre naturally-aspirated engine that produces 120hp and 160Nm of torque mated to a 4-speed automatic. And hey, it's a Citroen! Price: RM117,888 On-the-road with insurance.
5. MINI Cooper
The MINI brand is iconic, and thus we couldn't resist including it in our list. The "cutest" model in the MINI family is the MINI Cooper as it's more 'true' to the original Mini's dimensions compared to the rest of its siblings, for example the Paceman, which is anything but 'mini'. While it might be more expensive to buy than other continental cars on this list, the 1.5-litre 3-cylinder TwinPower Turbo engine fitted in the MINI Cooper is pretty awesome, allowing this little fella to sprint from 0-100km/h in just 7.8 seconds. If you decide to forget about going downtown and hit the highway instead, this zippy supermini can travel up to 210km/h without breaking a sweat! Price: RM 178,888.00 On-the-road.
6. VW Beetle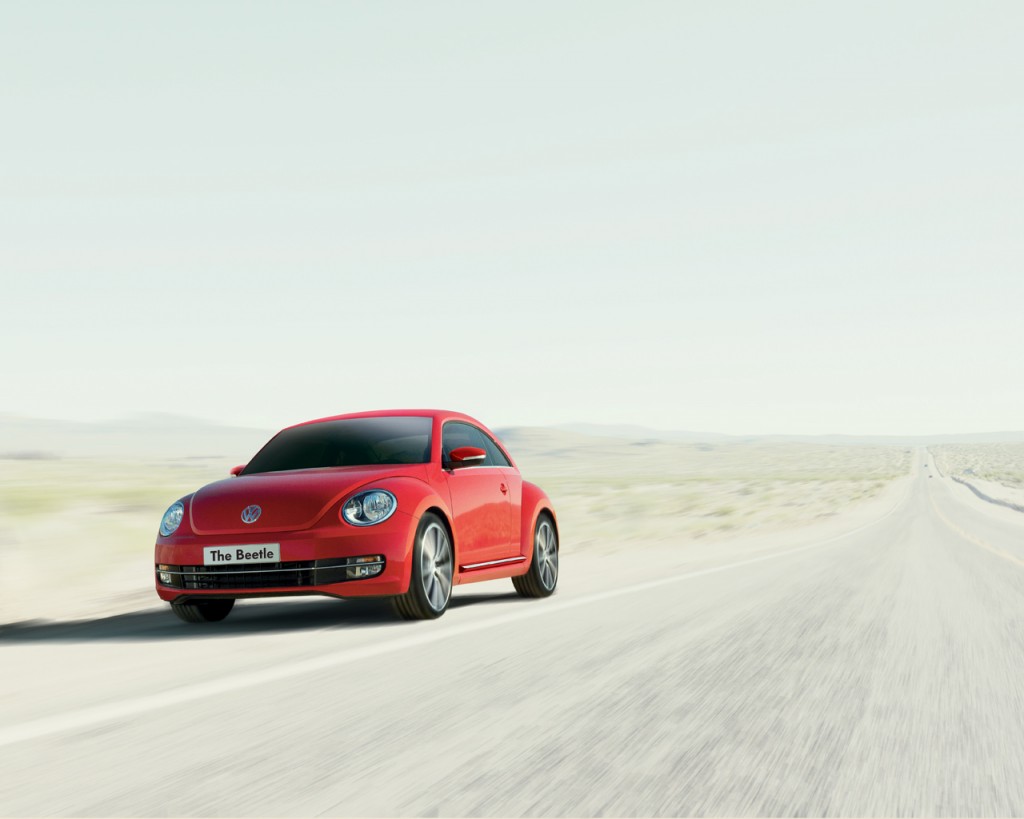 Believe it or not, the VW Beetle has been on sale longer than any of the superminis in our list. Still, it has never failed to impress buyers with its happy-go-lucky good looks. However, don't be fooled by just its aesthetics because the VW can also pack a punch. Its 1.2 TSI Sport variant is powered by a 1.2-liter turbocharged engine that puts out 105PS and 175Nm or torque that is good for a 0-100km/h sprint in 10.9 seconds. Ok, maybe I'm exaggerating just a little, but it actually feels a lot swifter than the actual number suggests. Price: RM140,888 On-the-road.
7. Kia Rio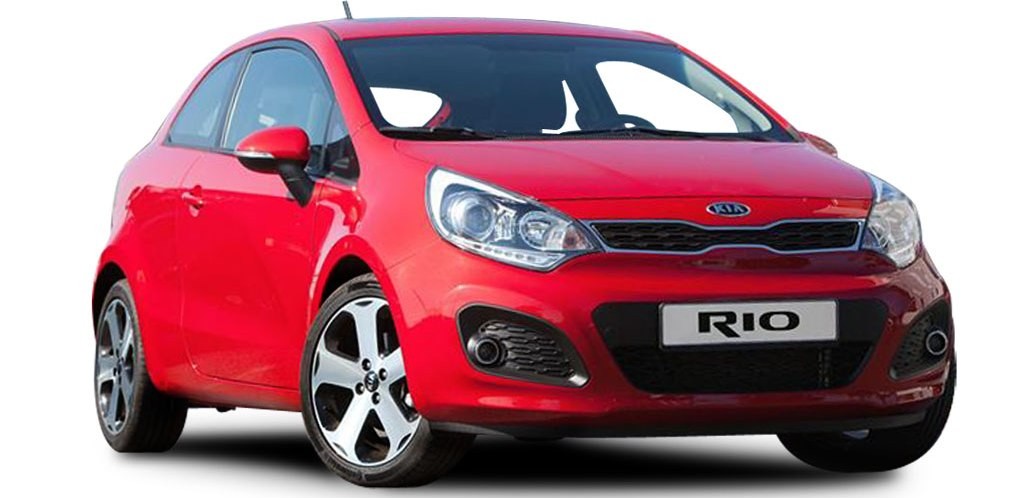 The Kia Rio might not be the cheapest option to buy on this list, but it packs way more standard equipment compared to the Polo hatchback or the Suzuki Swift. Reliability is good, the economy is excellent and it feels good to drive too, although it might not be as fun to zip around in as the Fiesta hatchback. Price from: 73,888 On-the-road with insurance.
8. Suzuki Swift Sport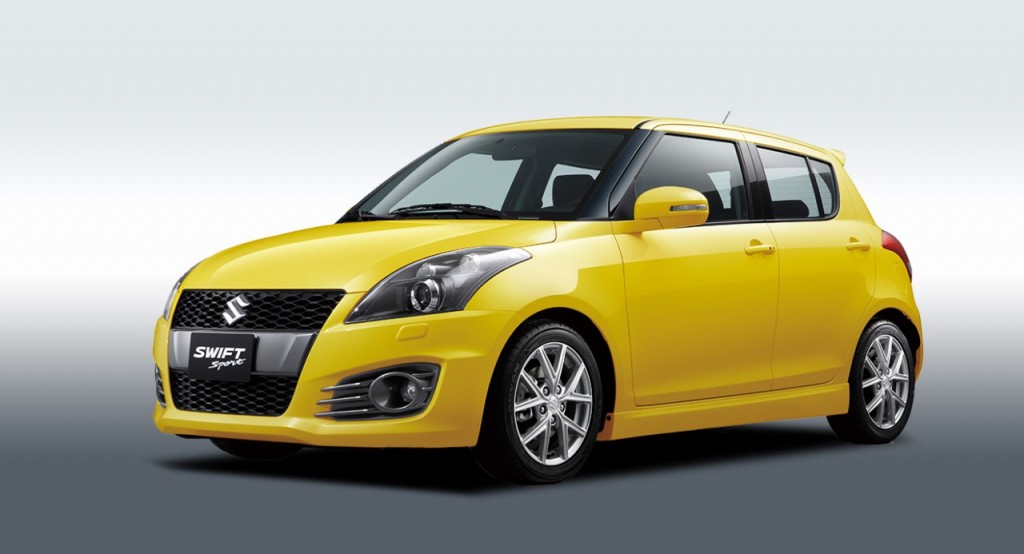 The Suzuki Swift is one of the most popular pocket-rockets amongst teenage and college kids. It's an undeniably attractive package, but more than that, it's actually an interesting option to the more mainstream alternatives in this list. It's fun to drive thanks to its rally-bred performance, great to look at with its aggressive sporty styling and also great value for your money. It's the ideal daily-commuter that also doubles up as a fun Sunday Drive car, and the best part it's also available with a manual gearbox. Price: RM97,888 On-the-road.
9. Volkswagen Polo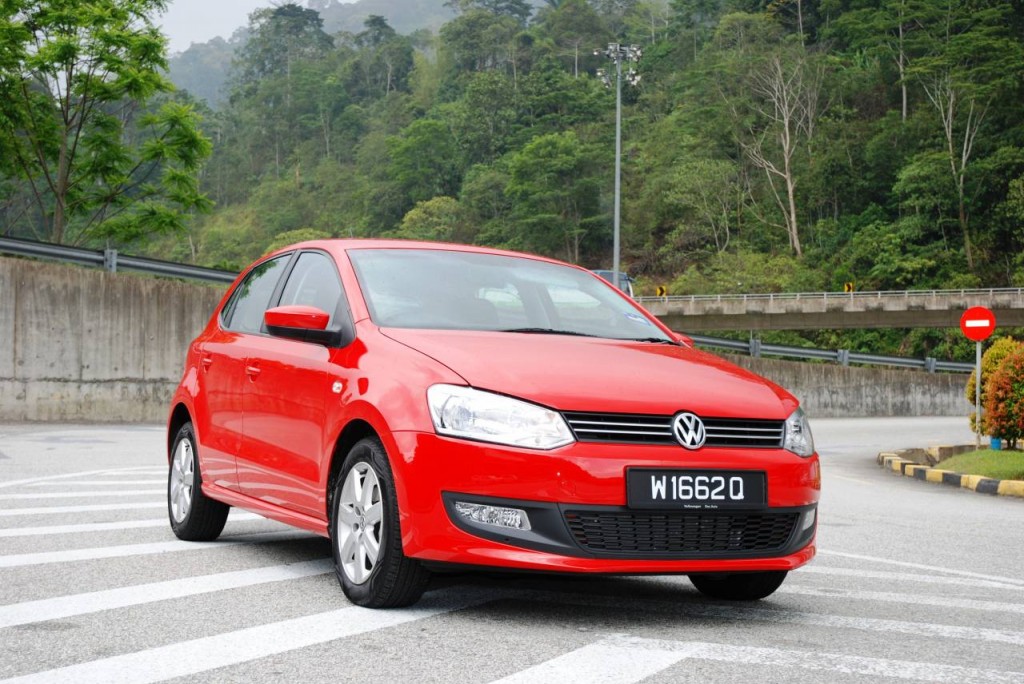 While the Volkswagen Polo isn't the most glamorous of small cars in this group, it has been around for nearly four decades since it was first introduced. It may be one of the more expensive cars on our list, but the high quality interior, grown-up driving feel and comfortable ride make it one of the best choices in the market. And hey, it's Volkswagen! (Oh stoppit. – Ed.) Price: RM89,888 On-the-road.
10. Perodua Myvi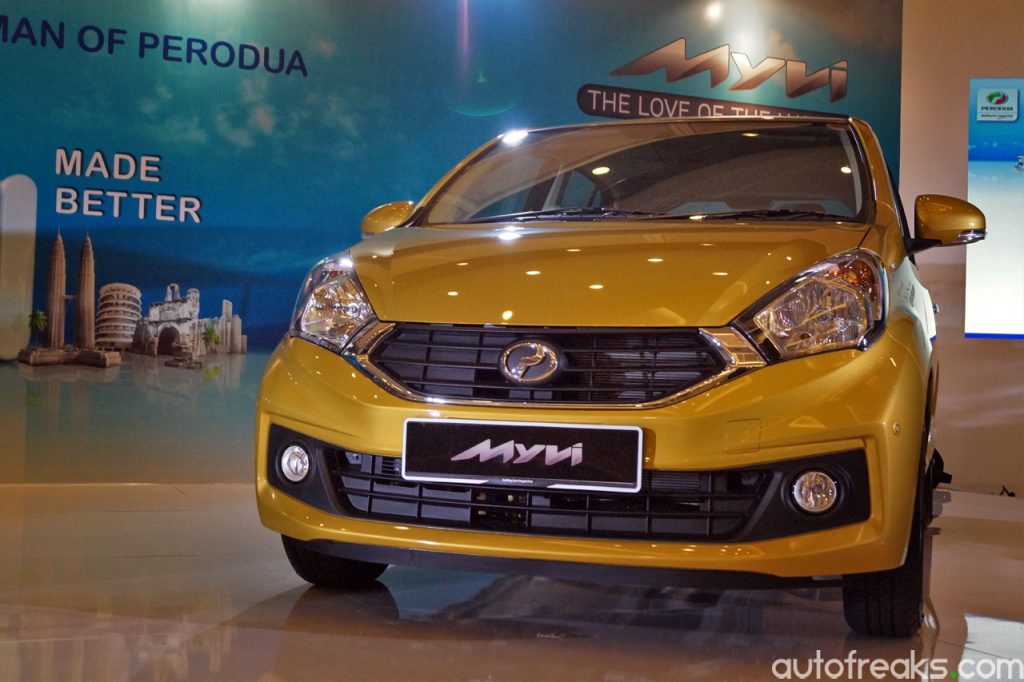 Since its inception 10 years ago, the Perodua Myvi has been the best selling car in Malaysia and believe it or not, there are currently more than 800,000 units of Myvi running around on our local roads today. Well, what's not to like? The Perodua Myvi is affordable, easy to maintain and practical. This year, the Perodua Myvi has been refreshed with a new look, more bells-and-whistles and enhanced safety features, but has become even more affordable at the same time! Look out for our full-review soon! Price: From RM41,500 On-the-road.
(Note: Photos are for illustration purposes only, actual models/variants, prices and specifications may vary)