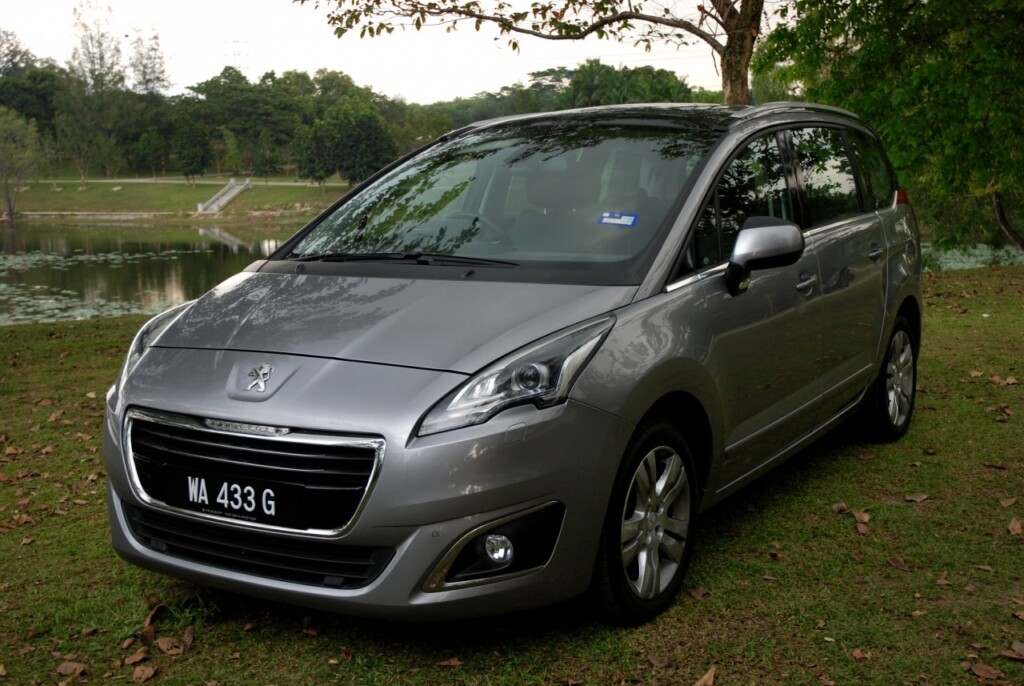 ADVERTISEMENT
If your family outgrows a normal passenger car, and can no longer fit into a five-seater SUV, perhaps it's about time for you to upgrade to a seven-seater MPV, like this Peugeot 5008. Just like the 3008 launched back in the April last year, the 5008 has been given a mid-life facelift with loads of upgrades for it to remain competitive in the MPV segment.
Automobiles have come a long way since the beginning of the 20th century. One of the major things that has helped cars to provide more safety and convenience, though, is electronics. And speaking or electronics, the Peugeot 5008 has just about everything you could wish for in an MPV; in fact the only thing that's not electronic is its engine….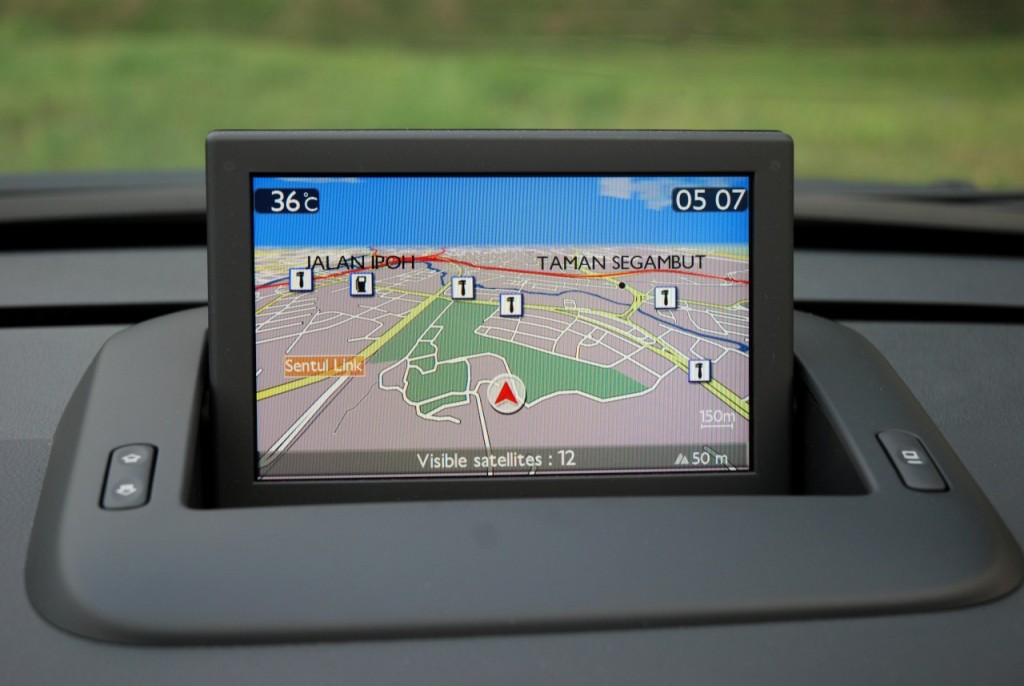 For instance, the 5008's dashboard houses a 7-inch retractable, colour screen display with beautiful graphics. Besides providing on-board navigation, the screen display also allows you to listen to music, make phone calls and watch out for oncoming cars or objects when reversing.
Just like the 3008, the 5008 also comes standard with a retractable colour Head-Up Display (HUD) that that projects your speed, cruise-control or speed-limiter without having to constantly glance at the instrument cluster. This is a very convenient feature as you don't have to take your eyes off the road and this enables you to be more vigilant and keep a safe distance between your car and the car in front of you at all times.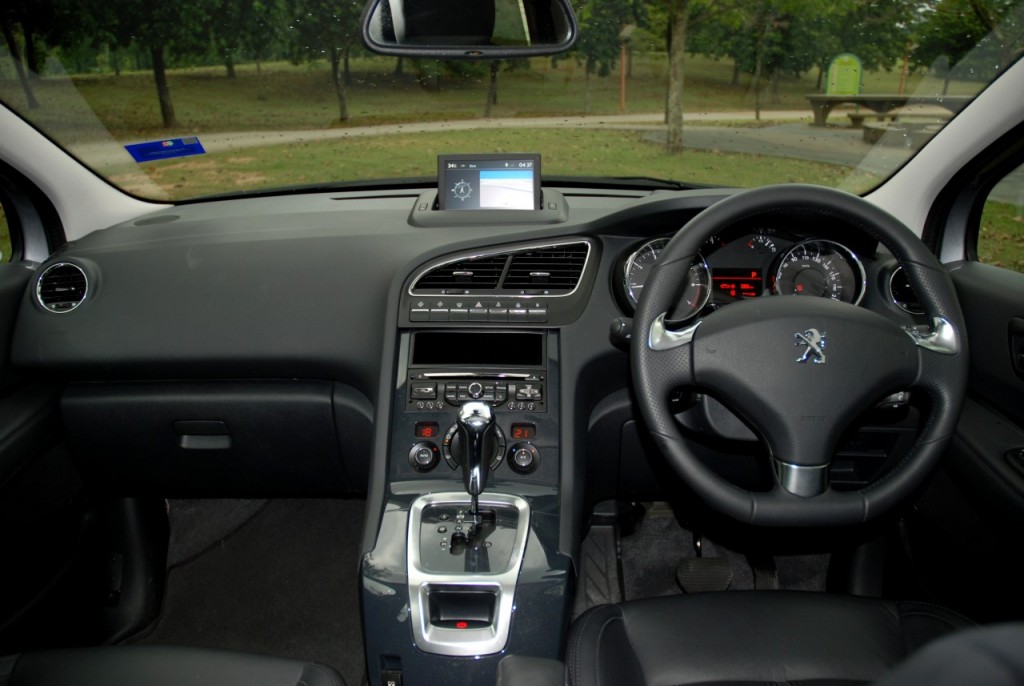 A road trip with the family is now easier as there are plenty of the entertainment features for the tech inclined kids. The rear passengers will enjoy the integrated multimedia system that comes with two 7-inch LCD screens built into the back of the front seat headrests, dual RCA input connectors with separate multimedia feeds for simultaneous playback, and two Bluetooth headphones. So your kids will be entertained during long trips by allowing them to use their game-consoles and DVD players.
There's also a huge panoramic glass roof that enables a bright and 'airy' ambiance to the cabin, a perfect distraction for young kids when mommy or daddy is trying to concentrate on the road behind the wheel. You can also monitor your child via the central child-monitoring mirror located on top of the regular rear view mirror, to make sure they don't misbehave and the young ones can be safely secured with child seats anchored to the ISOFIX system.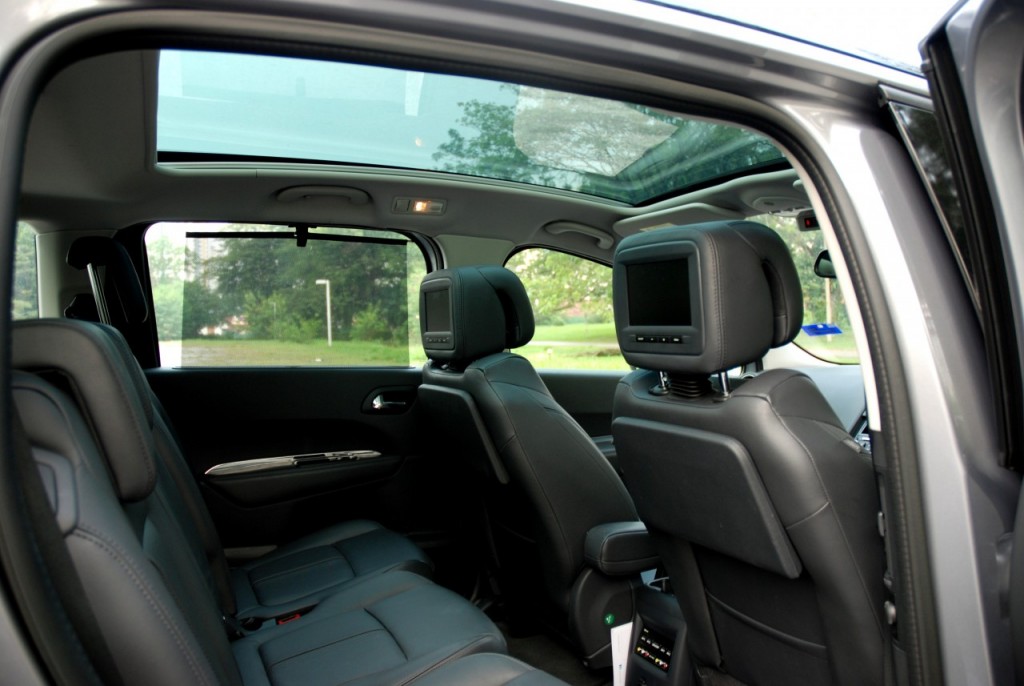 The 5008 continues to impress me with its level of spaciousness. There are five rear seats available and the third row rear seats can be folded independently to allow for a bigger cargo area. You will get a massive 2,506-litres of boot space by simply folding the second and third row seats. Even with 7 seats in place, there's still room for 656-litres of space to carry your luggage.
In terms of practicality, there are multiple storage options that will allow you to easily store clutter. The centre console cubby hole is large enough to hide away wallets, gadgets and other valuables, while behind the driver and front passenger seat, there's a folding shelf that can hold your kid's books, snacks or electronic gear.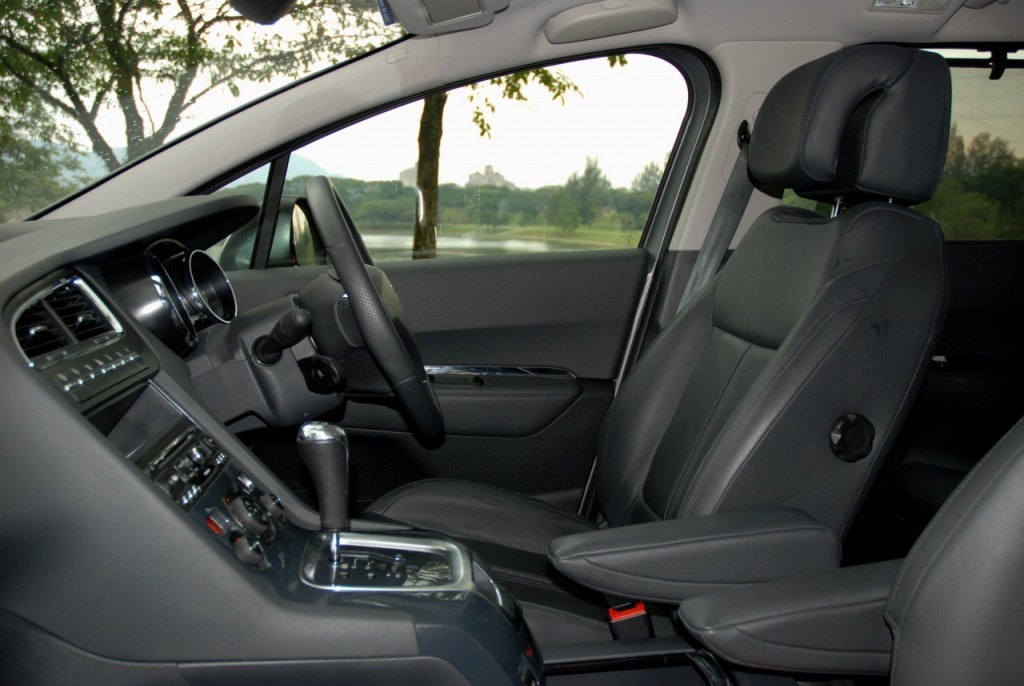 The 5008 is also well-equipped with 8-way electric driver and front passenger seats, USB and Bluetooth connectivity, Bi-Xenon Advance Lighting System, smart auto electric parking brake and park assist, making the overall driving experience so much more convenient. It would be perfect if only the 5008 came with keyless entry and push-start button as standard equipment because having to look for a car key every time you want to drive-off is simply annoying these days, especially if you carry a large handbag, like I do.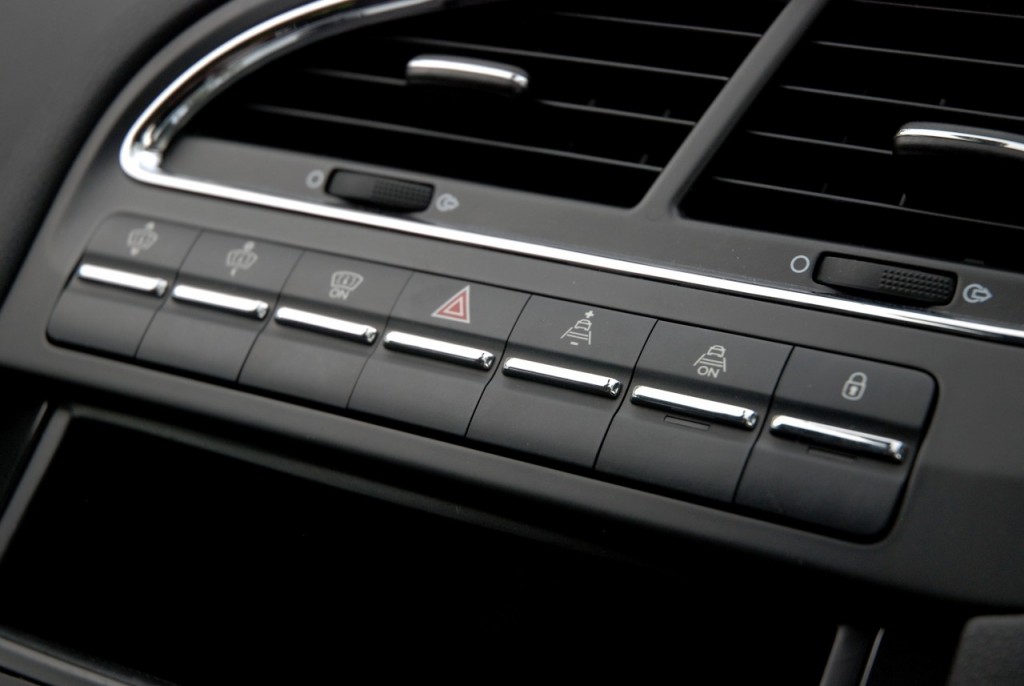 Just like other vehicles available in the market, the 5008 comes loaded with safety features designed to protect you and your whole family, including 6 airbags, Electronic Stability Program (ESP), Anti-Skid Regulator (ASR), Dynamic Stability Control (DSC), and Hill Start Assist. The level of both active and passive safety protection has seen the 5008 MPV being awarded with a full 5-star rating in the Euro NCAP crash test, so we're sure that the 5008 is a safe vehicle given that it has undergone European crash testing, and passed with full marks.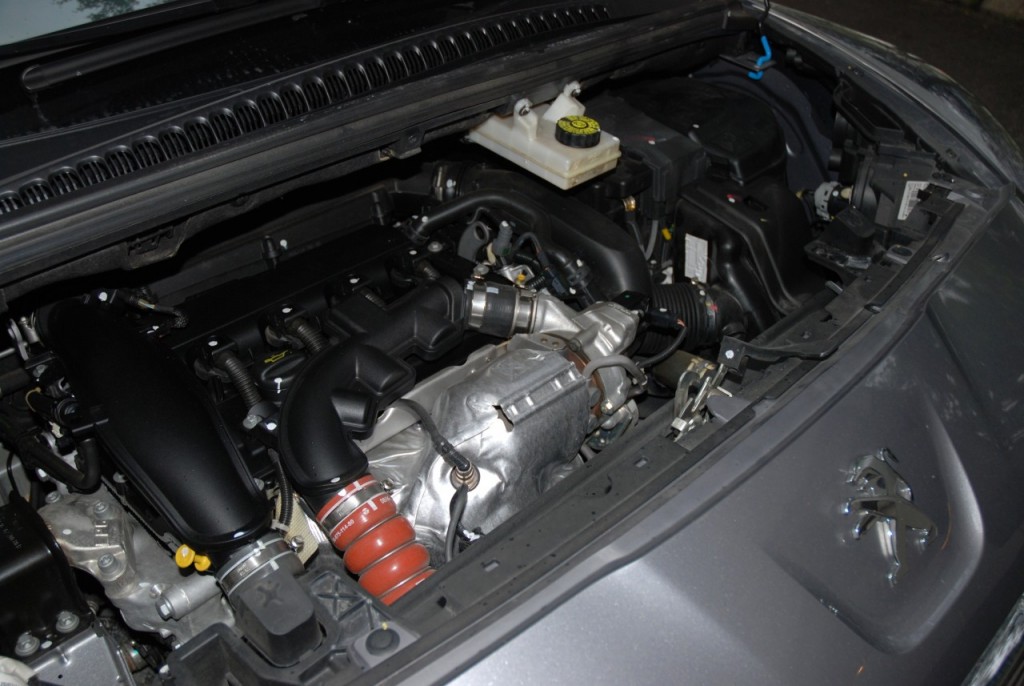 In terms of the overall driving experience, the 5008 will definitely serve your family well on long roadtrips. The 1.6-litre twin-turbo engine, mated to a 6-speed automatic, churns out 163hp and 240Nm of torque allowing you to climb uphill effortlessly or cruise down the highway at a modest speed with ease, despite its large dimensions.
The suspension setup is good enough to soak-up road bumps and potholes without being too bouncy or soft, so the 5008 is actually good to be driven even on rough pavement. Body-roll is minimal and the 5008 felt stable and handled well, even when going through a series of tight twist and turns.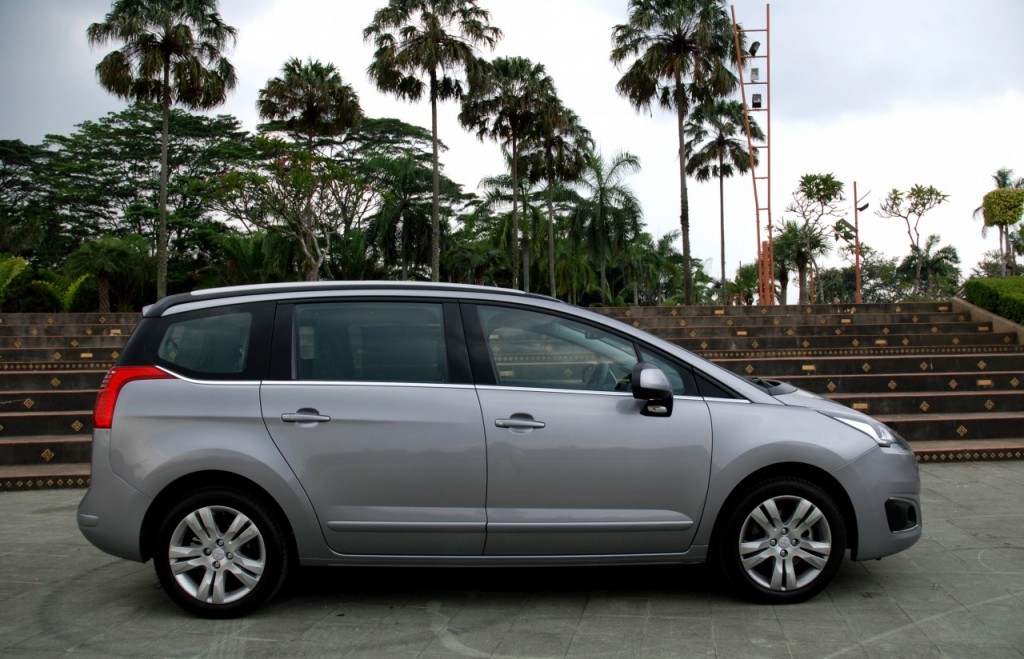 The electro-hydraulic power-assisted steering is precise and sharp, however, when driving at low-speed, or when you come to a complete stop, the power assistance gets cut-off to save energy, so momentarily it feels heavier to manoeuvre, but that only lasts for a split-second, as the power-assist kicks back in. This is especially noticeable when driving through a traffic jam and very low speed.
The cabin is also well insulated from road noise so you'll be able to enjoy a conversation with your passenger or driving partner without having to raise your voice, well, unless the kids are misbehaving at the back of course, then by all means shout.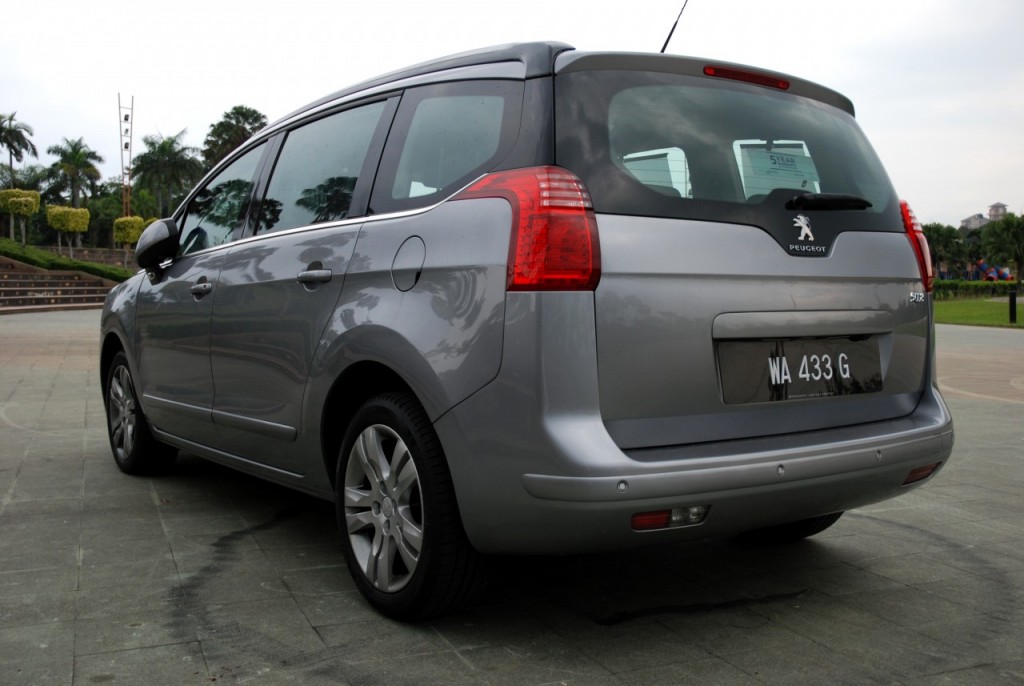 Fuel consumption is decent as well. For a single tank of fuel (60-litres), the 5008 can travel up to 450-490km. The combined fuel consumption is rated at 7.9-litres per 100km as quoted by the automaker.
In conclusion, the 5008 is a perfect MPV to haul large families around. At RM159,888 on-the-road with insurance, you'll get a pretty decent 'continental' commuter that's not only practical, but offers a lot more in terms of standard equipment, than a lot of its competitors out there.