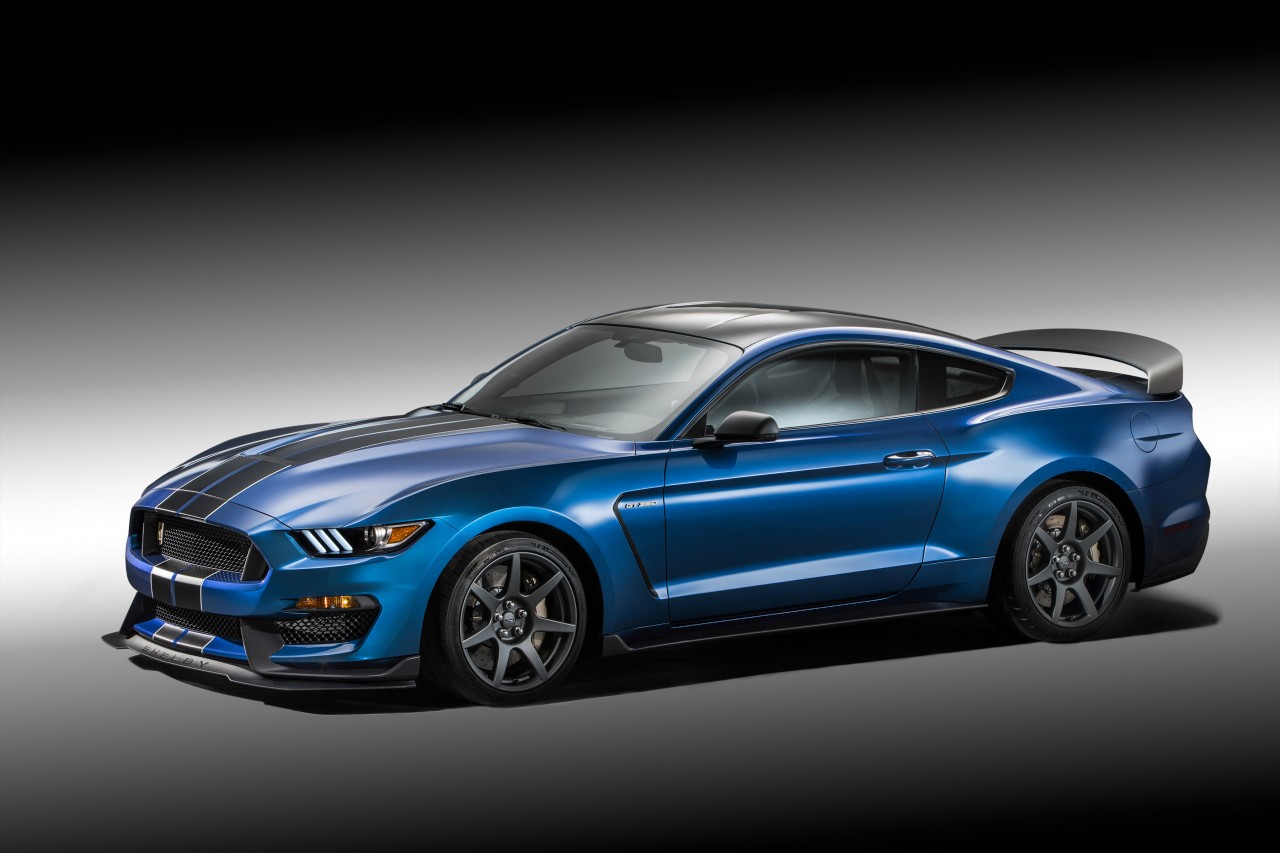 Ford has just unveiled a new track-ready Shelby GT350R, after Chevrolet released their own Camaro Z/28. The Shelby GT350R receives improved aerodynamics and suspension tuning to enhance it's handling even further.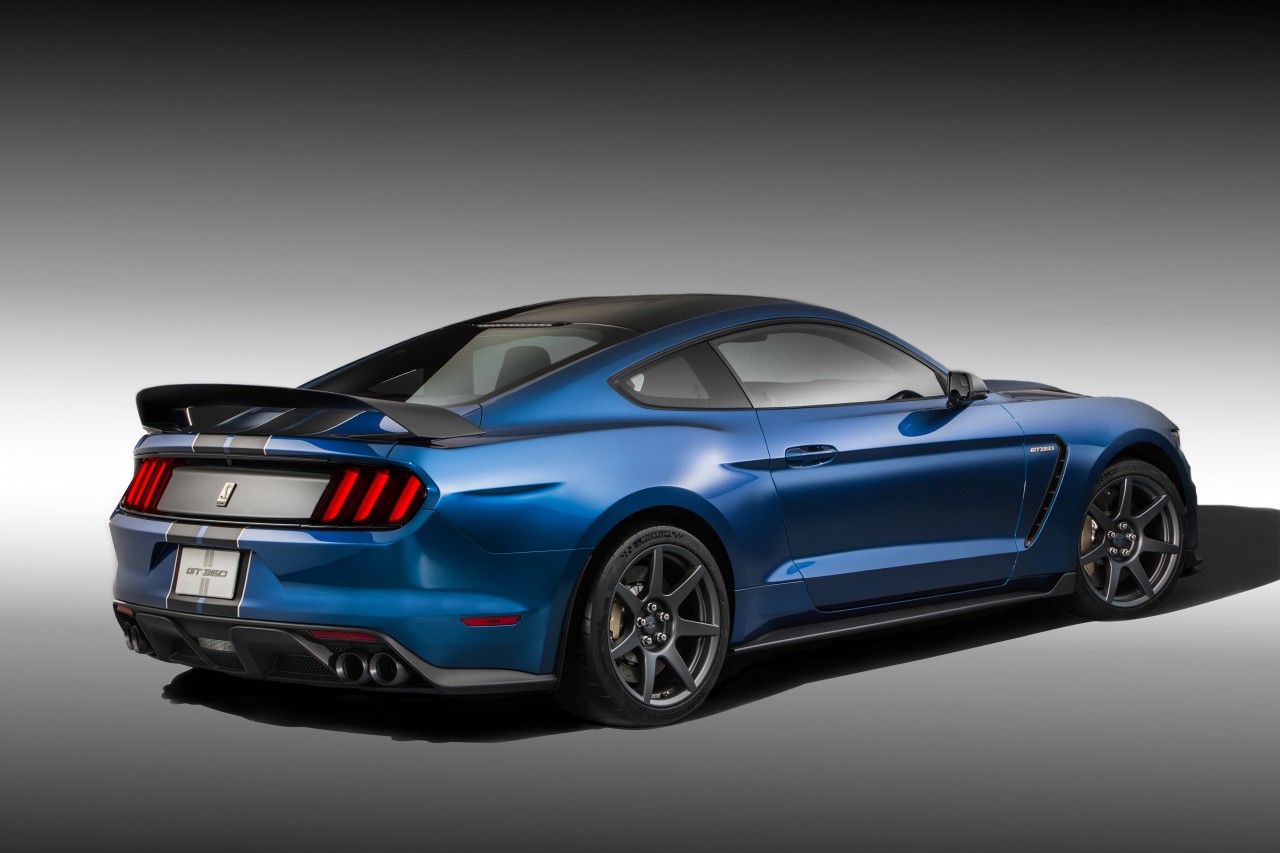 Ford group vice president, Global Product Development Raj Nair said, "The Shelby GT350R Mustang is a no-compromise car in the pursuit of maximum track capability. It is a thoroughbred street car making use of technology and ingenuity to deliver performance few enthusiasts have ever experienced."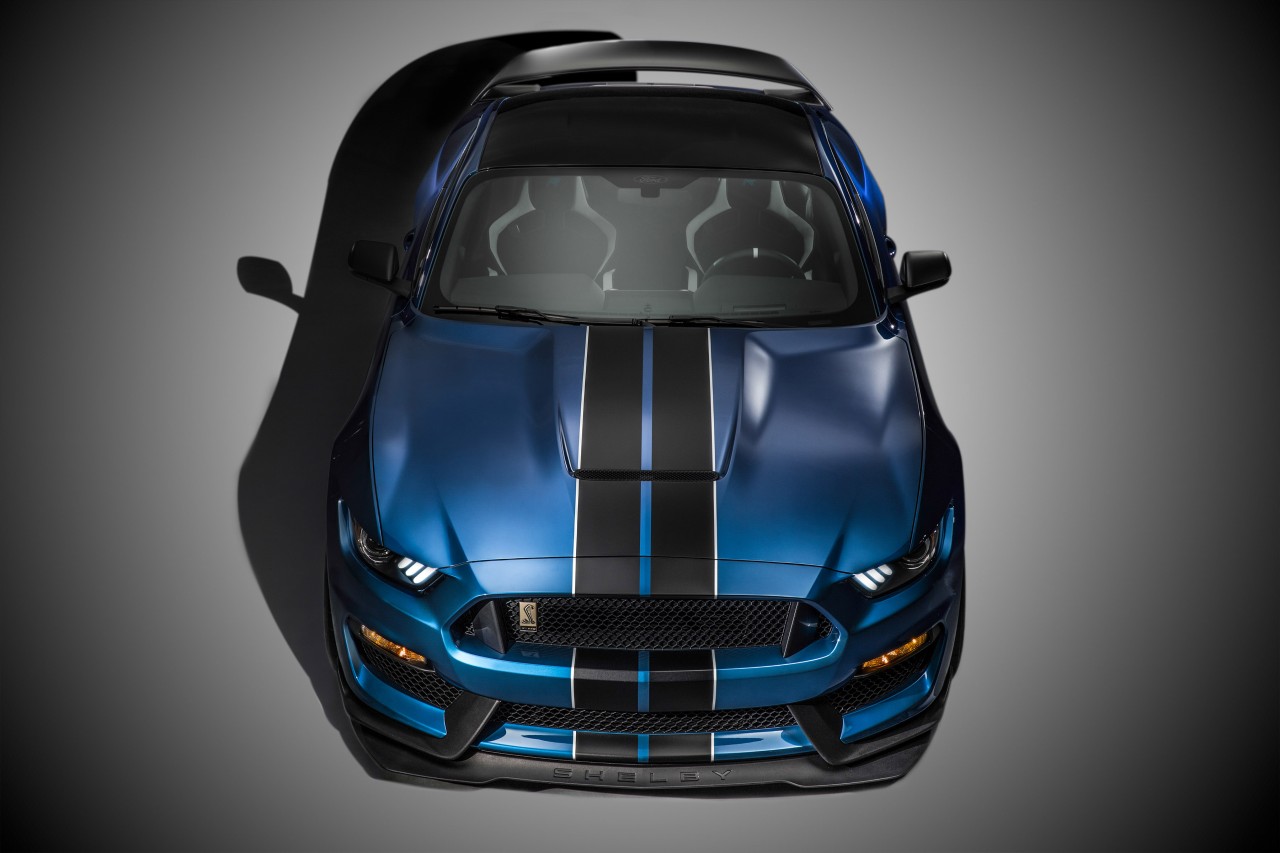 Featuring a flat-crank V8 under its hood, the new 5.2-litre engine made its debut with the Shelby GT350 late last year. This time around, the same engine produces more than 500 horsepower and over 540 Nm of torque, making it the most powerful naturally aspirated engine Ford has ever produced. Buyers are only offered with a six speed manual transmission, and a Ford-tuned limited-slip Torsen differential comes as standard.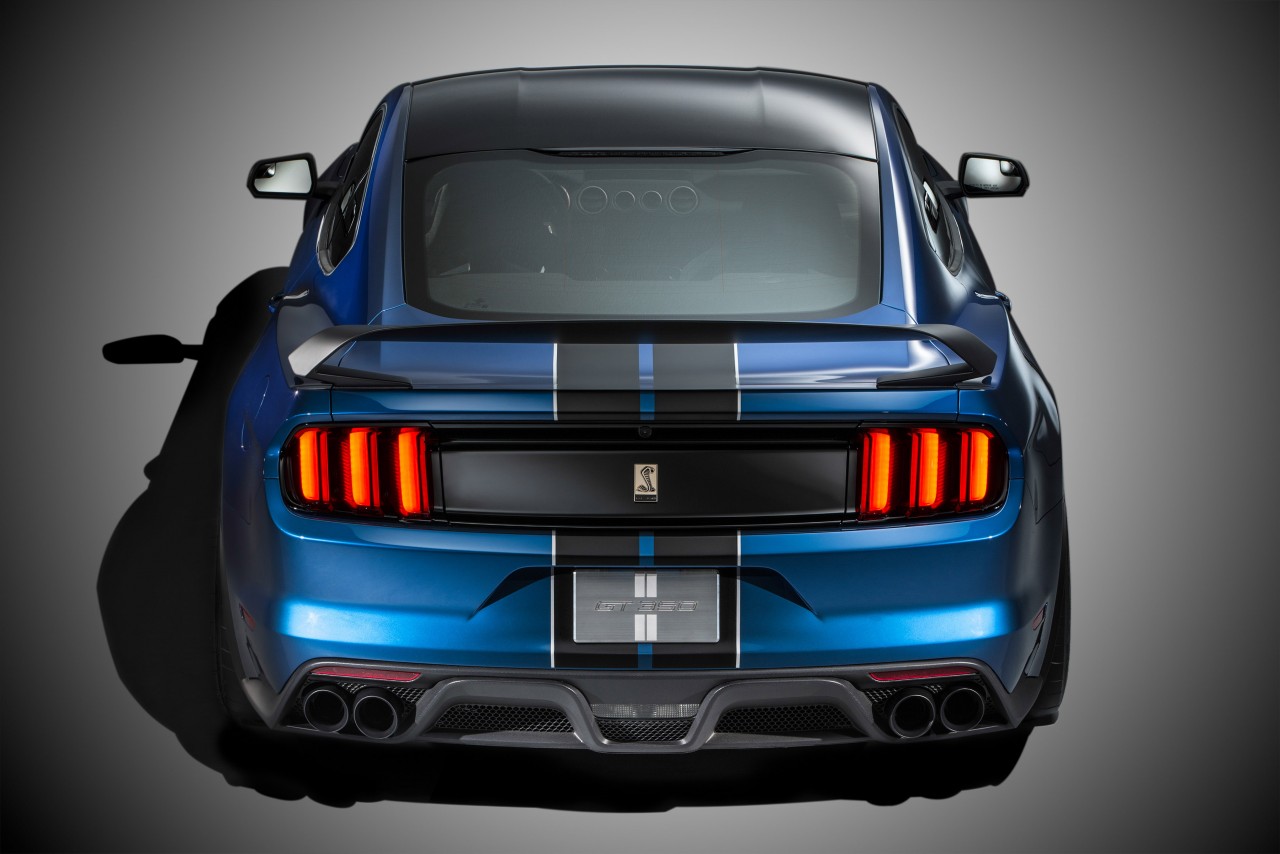 Ford has managed to shave some 58 kg by removing the air conditioning, stereo system, rear seats, trunk floorboard and carpet, backup camera and emergency tire sealer and inflator. The 19-inch carbon fibre wheels were selected as they remove about 5.8 kg of unsprung weight. These wheels are then wrapped with sticky Michelin Pilot Sport Cup 2 rubbers for maximum traction. If the buyer requires more comfort, they can opt for the Electronics Package, which includes dual-zone air conditioning, 8-inch touchscreen with navigation, seven-speaker audio system, turn signal mirrors and more.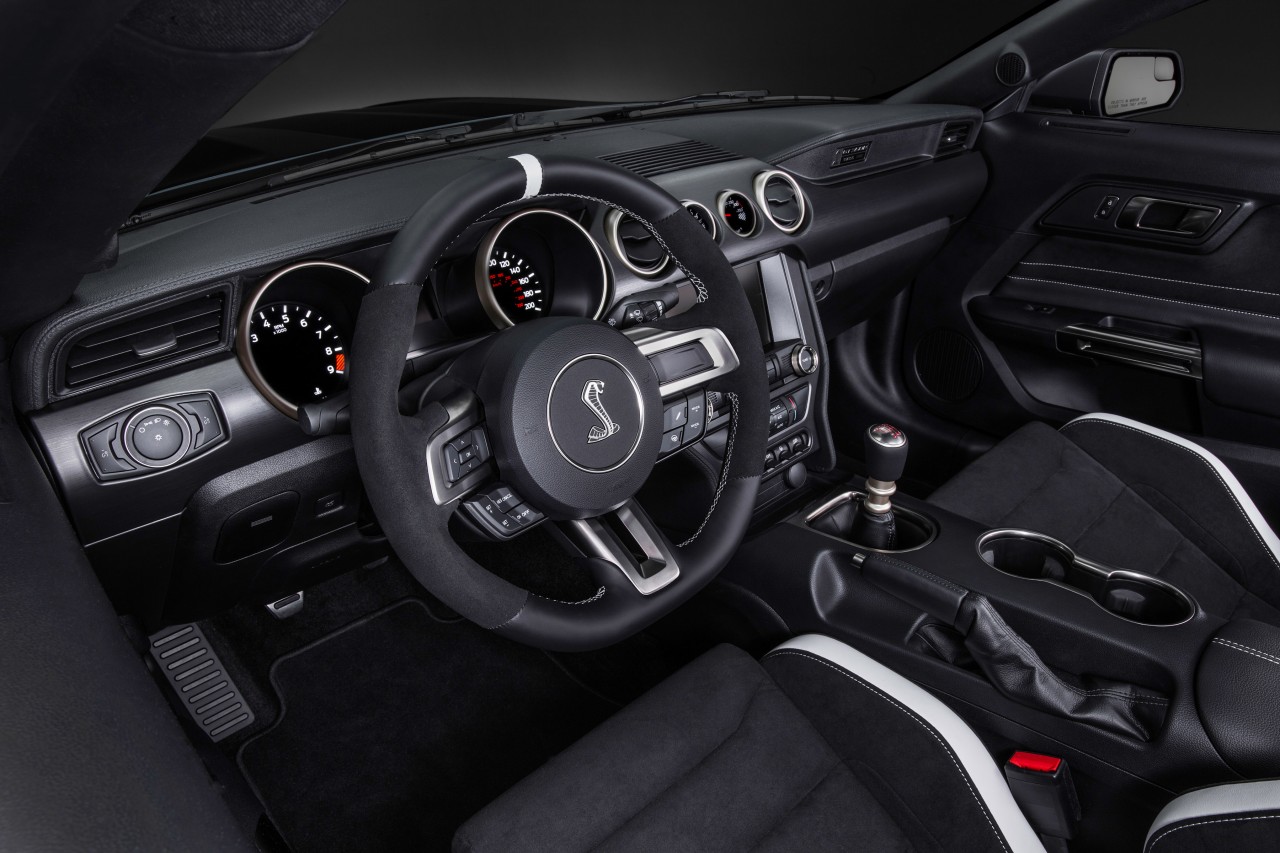 For the track junkies, they'll be pleased to know that the Shelby GT350R comes with revised spring rates and antiroll bars, a lower ride height, unique track-tuned alignment settings, revised bushings and jounce bumpers, cross-axis ball joints in the front suspension, and revised calibration controlling the MagneRide dampers.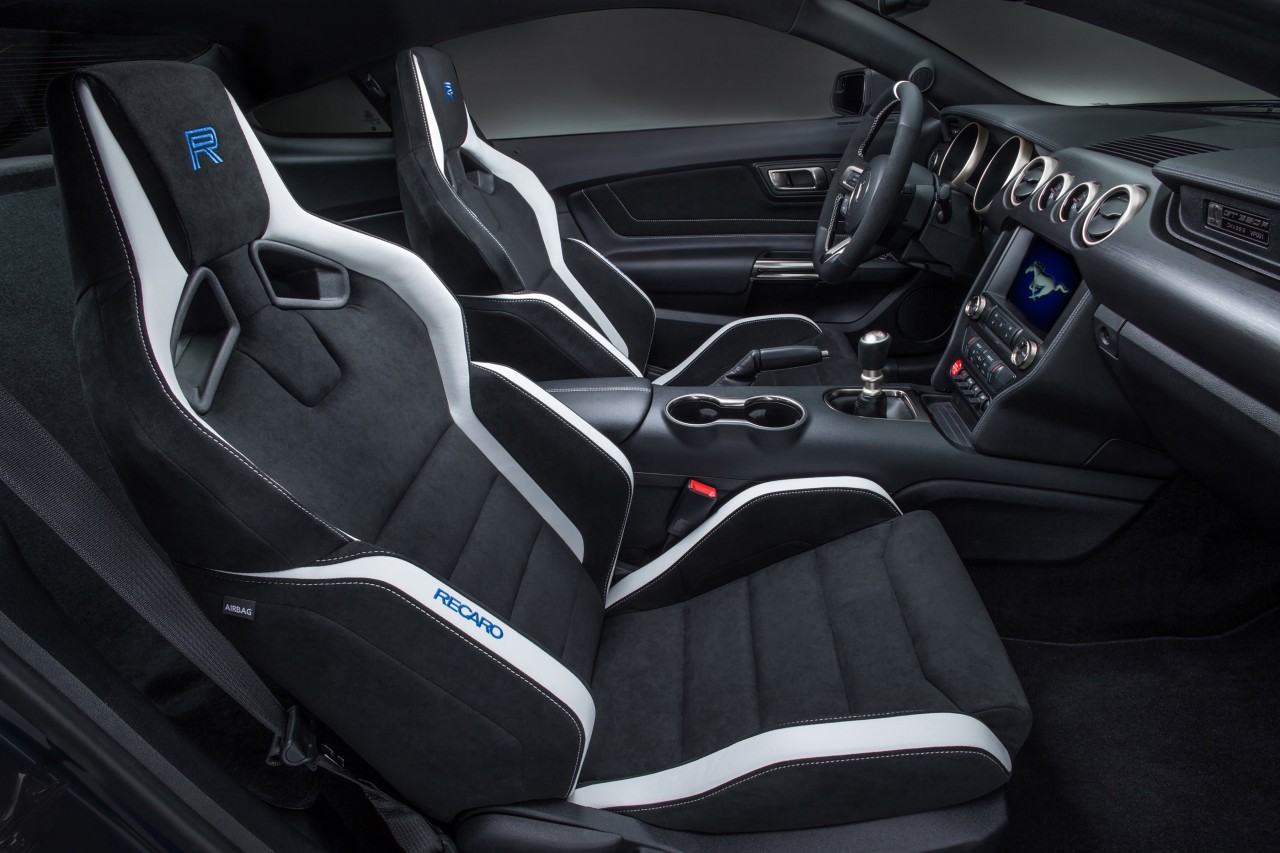 "The Shelby GT350R Mustang is a car with the nimbleness and power delivery you want on a road course. This isn't just about horsepower. The Shelby GT350R is an all-around balanced athlete – one that is extraordinarily precise and agile," Nair continued.
Shelby GT350R photo gallery