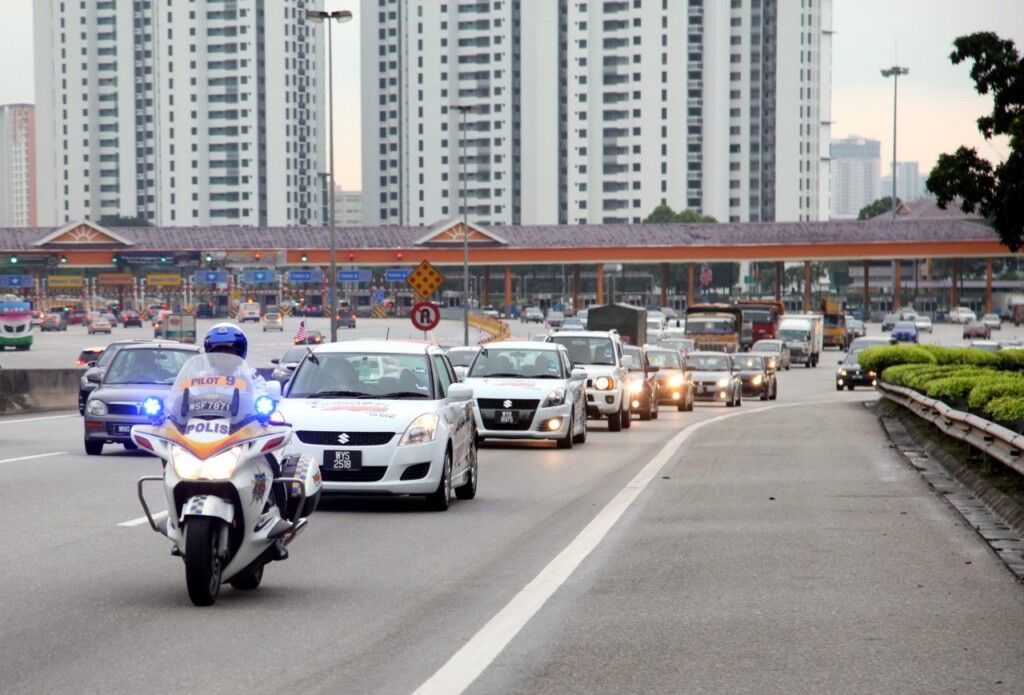 ADVERTISEMENT
Suzuki Malaysia recently organised the AFF Suzuki Cup Convoy 2014 with the theme of 'Suzuki Ayuh Malaysia', in conjunction with the AFF Suzuki Cup final between Malaysia and Thailand.
Suzuki have been the proud title sponsor for the most prestigious football tournament in Southeast Asia since 2008, and with Malaysia's very own Harimau Malaya playing in the final on home turf at the National Stadium in Bukit Jalil, the company decided to drum up support for Team Malaysia through the 'Suzuki Ayuh Malaysia' campaign and by organising a special convoy for Suzuki customers and enthusiasts to drive their Suzuki cars to the National Stadium and catch the final match live while supporting Team Malaysia.
About 150 Suzuki customers and enthusiasts in more than 50 various Suzuki cars from all over the country took part in the convoy that started off from Suzuki's 3S Centre at Setia Gemilang Auto in Shah Alam, all the way through the hustle and bustle of the Klang Valley to its final destination at the National Stadium in Bukit Jalil.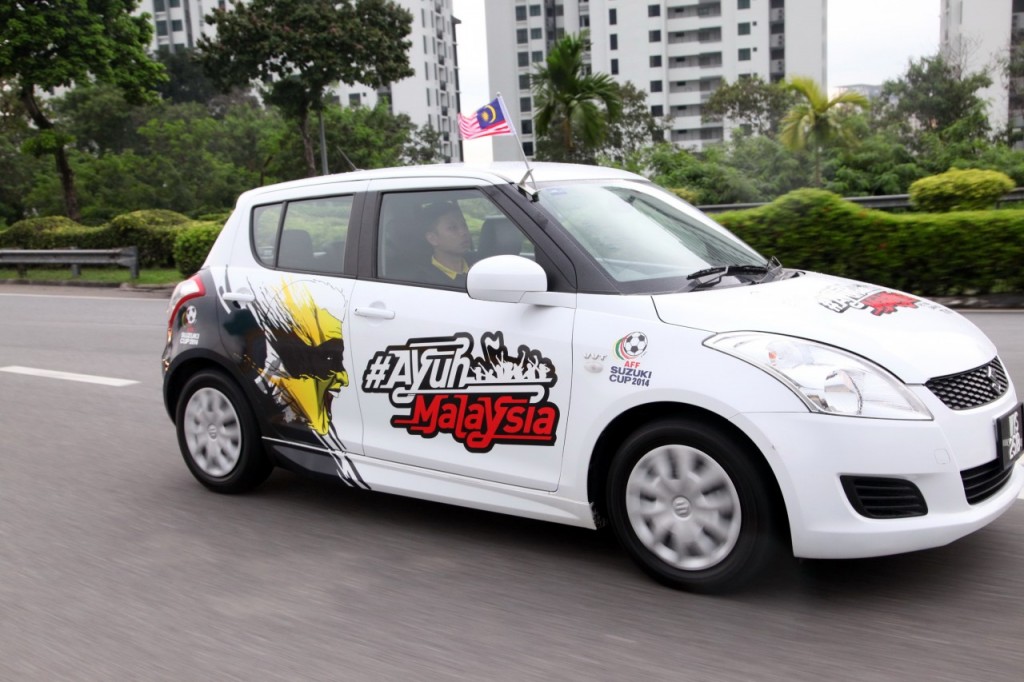 The convoy of various Suzuki cars were flagged off from Setia Gemilang Auto by Mr. Keiichi Suzuki, Managing Director for Suzuki Malaysia Automobile Sdn Bhd on Saturday afternoon after lunch and some exciting activities which included a lucky draw where awesome prizes of officially signed Team Malaysia balls were given away.
Throughout the drive to the National Stadium, the convoy drew a lot of attention, not just looks, stares and smiles, but also honking of the horn and shouts of "Malaysia!" from other road users, as it is not every day that Malaysians get to see so many different Suzuki cars proudly flying the Malaysian flag in a Police guided convoy.
Upon reaching the National stadium, Suzuki customers and enthusiasts were treated to fun and games at the Suzuki booth. Apart from enjoying themselves taking part in mini games and getting their faces on with face painting, they also enjoyed entertaining performances from Freestylers and Drum Liners, with many of them trying to make their best guesses for the Guess the Score contest to win signed Team Malaysia jersey and balls.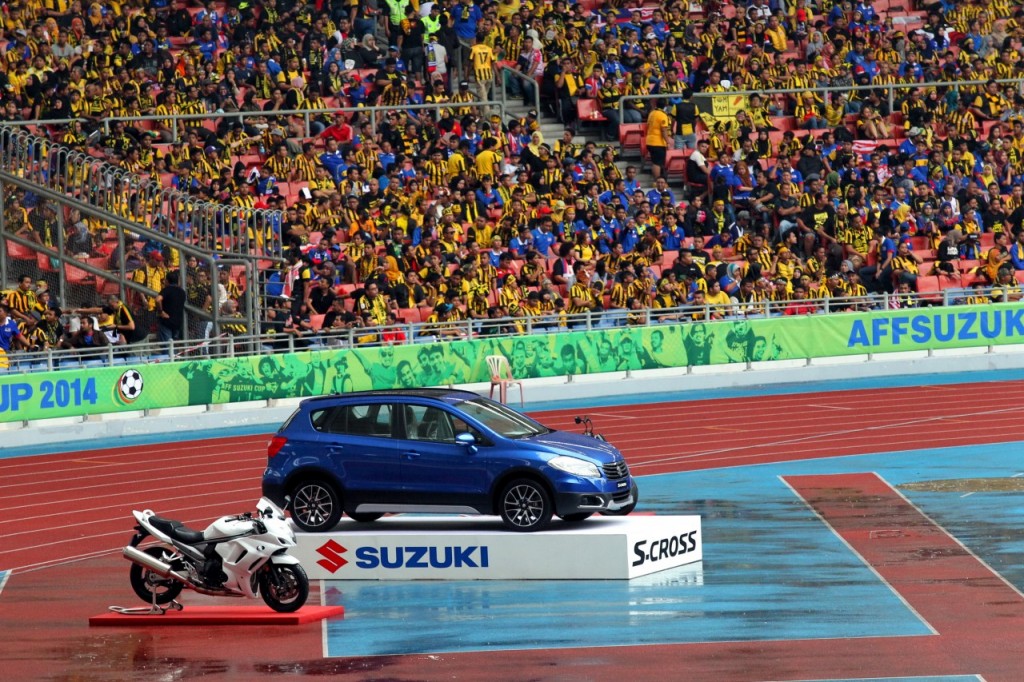 Apart from that, as part of the company's Corporate Social Responsibility (CSR) program, 23 children from Sekolah Kebangsaan Sg. Judah, Port Klang enjoyed the time of their lives as they walked out onto the pitch with the players from both teams as Player Escorts just before kick-off. This was also Suzuki Malaysia's commitment towards aiding in the development of a more knowledgeable, dynamic and motivated community.
After the match during the prize giving ceremony, Mr. Keiichi Suzuki was given the special honour of presenting the Most Valuable Player (MVP) Award to Thailand's Chanathip Songkrasin.