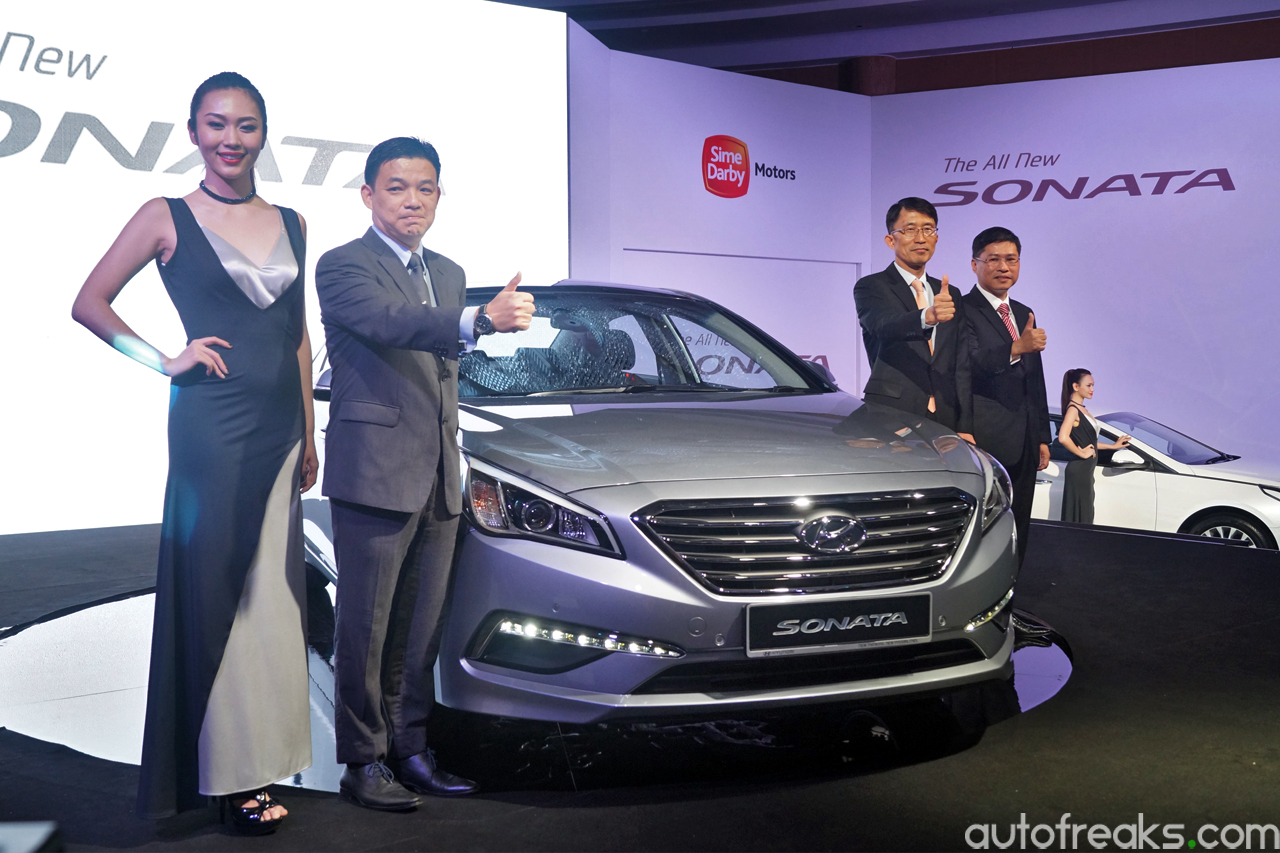 ADVERTISEMENT
The 7th generation Hyundai Sonata, called the LF, has just been launched in Malaysia. Hyundai-Sime Darby Motors Sdn Bhd was efficient to get the LF in, considering that it made a global debut back in March earlier this year. Hyundai-Sime Darby Motors will be offering 3 variants of the new Sonata, namely the Elegance B, Elegance and Executive. All models are brought in as CBU units from South Korea.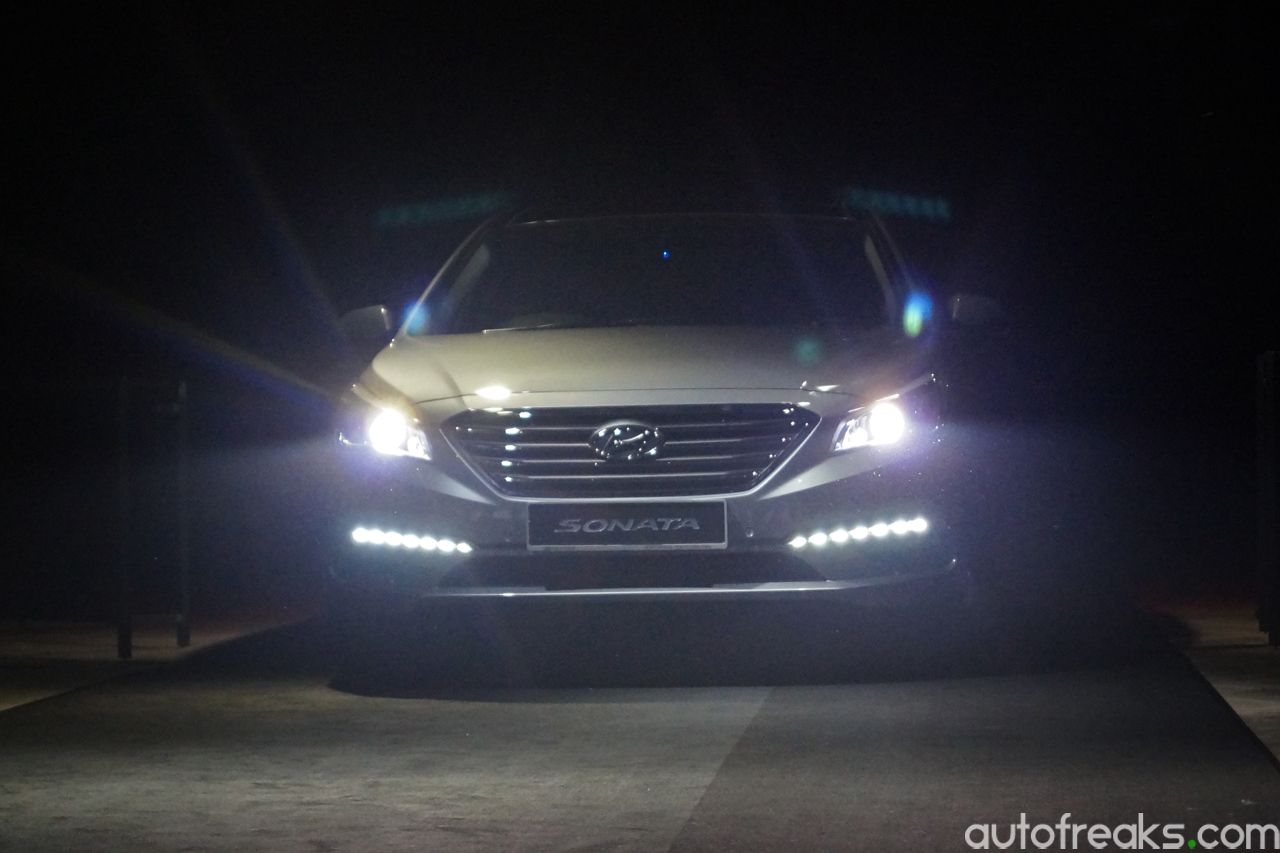 Managing Director of Hyundai-Sime Darby Motors Sdn. Bhd. Mr. Lau Yit Mun said, "A lot of thought by Hyundai Motors' engineers and designers have gone into producing the all-new Sonata – from tuning every sound generated by the car to match the most pleasant frequency for human ears and reconfiguring the steering wheel by 1cm to maximise the driving experience. This is in line with our aim of offering our customers a Modern Premium experience, or values that go beyond aspects such as pricing or cost."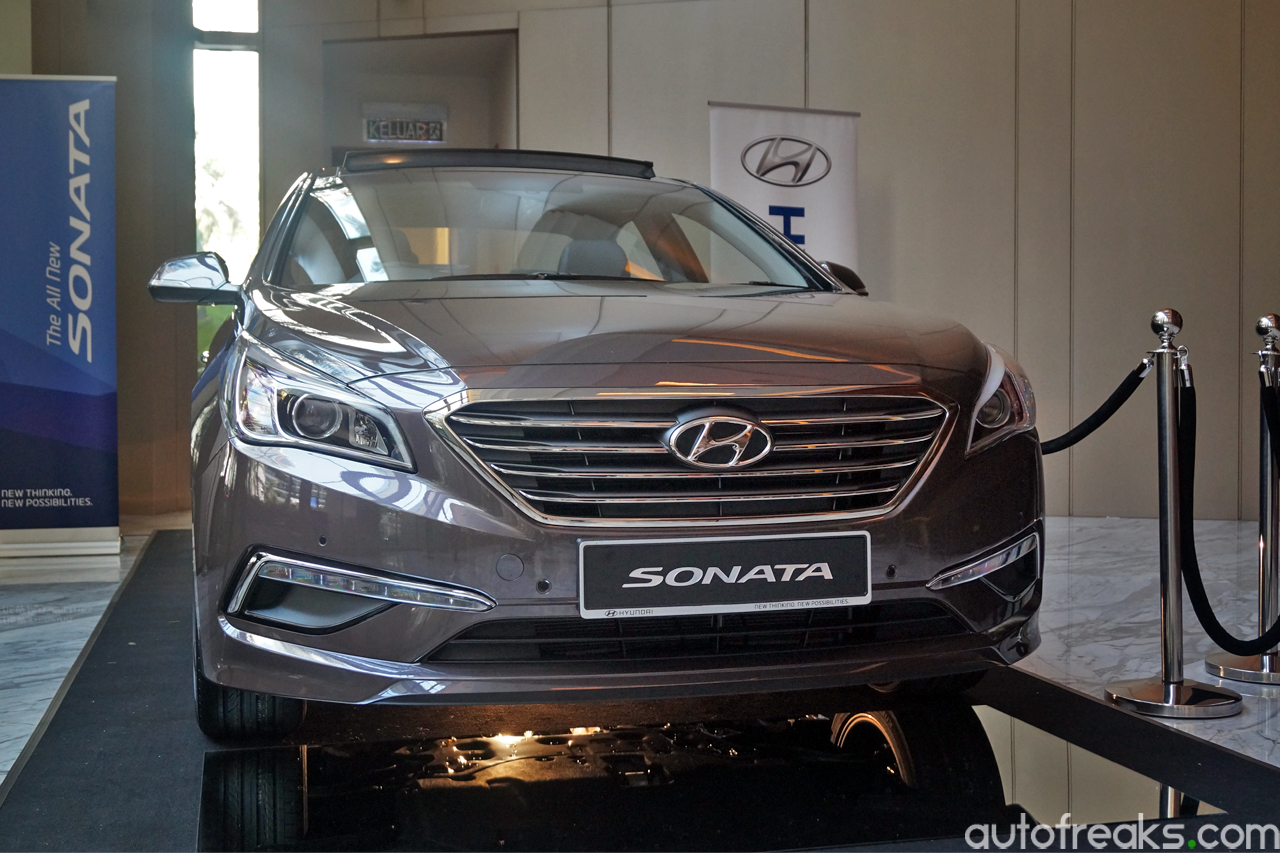 The exterior features Hyundai's evolved Fluidic Sculpture 2.0, which gives the new Sonata a more sedate look. The side profile of the new Sonata can be traced back to its predecessor (the 6th generation Sonata YF) while the front and rear has also been completely redesigned. The 3D hexagonal single-piece grille up front is part of the Fluidic Sculpture 2.0 design language. Both Elegance B and Elegance models feature front daytime running lights, quad projector lights and a LED rear fog light. The Executive model adds Bi-Xenon HID headlights as standard. The rear end also gets a pair of redesigned tail lights. Both Elegance B and Elegance models will get 17-inch alloy wheels as standard, while the Executive model gets a set of 18-inch alloy wheels.
The 2.0 L Nu MPi engine that powers the new Sonata delivers 152hp at 6,200 rpm and a total of 194 Nm of torque at 4,000 rpm. Sorry folks, no GDI engine choice like the i40. A 6-speed automatic transmission transfers all the power to the front wheels. Hyundai is proud to claim that the all new Sonata has been tested on a variety of locations around the globe, which includes Germany's Nurburgring Nordschleife racing circuit. Drivers can also choose between Normal, Sports and Active Eco mods on the Drive Mode Control System, which alters the motor-driven power steering (MDPS), throttle response and even the air-conditioning.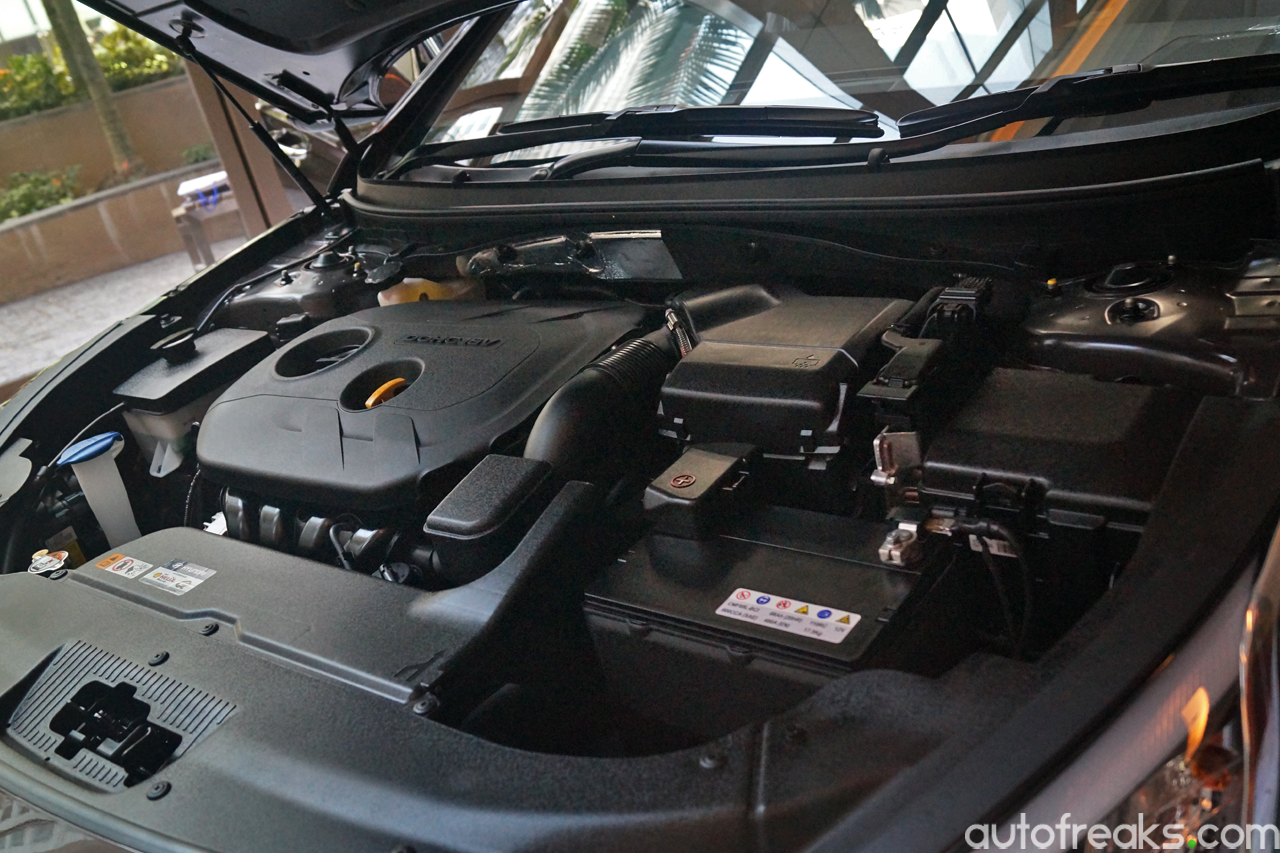 Hyundai has taken liberty to redesign the whole interior as well, which now looks more matured over the predecessor YF's interior. All variants will get leather wrapped gear knob and steering wheel, leather seats, rear air vent and steering wheel-mounted audio controls.The Elegance and Executive models has a 4.2-inch colour LCD Super Vision Cluster (3.5-inch OLED on the Elegance B model) as well as an integrated audio visual navigation (AVN) system that is powered by Android. The Executive model also benefits from an Electronic Chromic Mirror and a panaroma sunroof. All variants will also benefit from a smart key with start stop button as standard, as well as a smart trunk system , auto cruise, dual zone air conditioning and auto light control.
Hyundai-Sime Darby Motors is offering new owners with 8 years or 300,000 km warranty on the new Sonata (whichever that comes first). The first 5 years are covered under manufacturer warranty, while the remaining 3 years will only cover the engine and gearbox. Starting price for the Hyundai Sonata Elegance B is RM 143,163.30, while the Sonata Elegance retails for RM149,845.30 and the Sonata Executive retails for RM158,053.30. All prices are inclusive of insurance and roadtax.