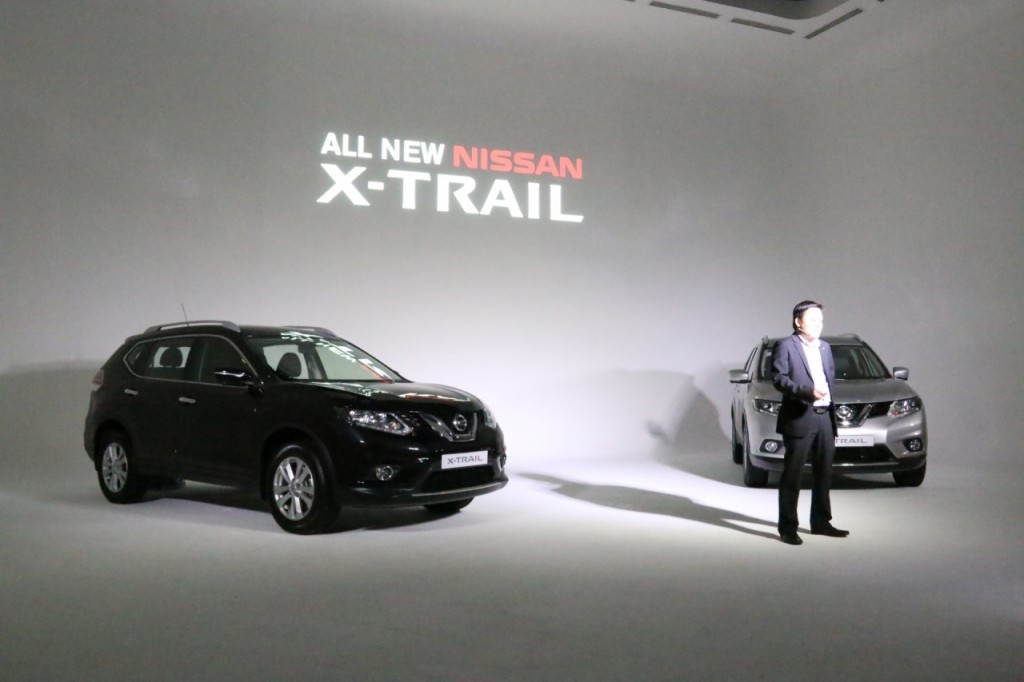 The Nissan X-Trail has been on our local roads for more than a decade. After 2 generations, the replacement for this SUV is due. After the worldwide debut of the 3rd generation of the X-Trail in 2013, Malaysia is set to receive this SUV in 2015.
AF was given the opportunity to have a closer look at the new Nissan X-Trail during a media preview held by Edaran Tan Chong Motor (ETCM) recently. Judging from its overall looks, the aesthetics we commonly associated with the predecessor is now gone. Instead, it can be easily mistaken as a baby Murano, which is good news for the younger generation of buyers.
The new X-Trail is also the result of the Nissan/Renault Common Module Family (CMF) platform architecture, the first for the model. In tune with the times, ETCM markets the new X-Trail as a premium crossover. Apart from the X-trail, Nissan's other crossover models, the Qashqai (aka Dualis) and the radical Juke, have yet to be sold by ETCM locally. 2 variants of the X-Trail will be introduced – a 2WD variant powered by a 2.0-litre engine that produces 142 bhp with 233 Nm of torque, and a 4WD variant powered by a 2.5-litre engine that churns 170 bhp with 233 Nm of torque. Both variants will be mated with the X-CVT 7-speed gearbox, with Eco and Manual mode available for both variants.
Apart from the design cues from the Murano, the new X-Trail sports a Boomerang-shaped front and rear LED Headlamps, LED Daytime Running Lights, 17-inch rims, roof rails and a roof spoiler. Inside, black finishing interior is present, and 7 seats are available.
In terms of safety, the new X-Trail will be equipped with Nissan's Active Chassis Control – which comprises of Active Ride Control, Active Engine Brake, and Active Trace Control. These technology improve drivability on both on- and off-road conditions. Apart from that, they are set to complement its existing technology as such Hill Start Assist, All MODE 4×4-i and Advanced Hill Descent Control.
Inside, features such as an intelligent key with push-start ignition, a 5-inch Advanced Drive Assist Display (ADAD) integrated with the infotainment set, a view-around camera, dual-zone automatic climate control with rear vents are made standard on both variants. Meanwhile, the 2.5-litre variant will get leather wrapped electric seats, rain-sensing auto wipers, LED headlamps and 4×4 goodies such as All MODE 4×4-i, and Hill Descent Control.
Nissan also markets the new X-Trail as a 7-seater, a first for the X-Trail. However, we checked the 3rd-row seats, and somehow the back seats seem to have been inspired by the 370Z coupe, hence it's only suitable for small children. Fold the third-row seats down and you will get 550-litres of boot space. When the 2nd- and 3rd-row seats are folded flat, you can gain a total 1,520-litre of boot space. It may not be an ideal 7-seater, but it's spacious interior and seats are perfect for a party of 5.
While the new X-Trail does look promising, the inclusion of just dual airbags in both variants is somewhat disappointing. However, Nissan is banking on its in-house active safety technologies and introduced most of its available vehicle safety technologies for both variants, bar the 4X4 features (All MODE 4×4-i and Advanced Hill Descent Control) for the 2.5-litre variant.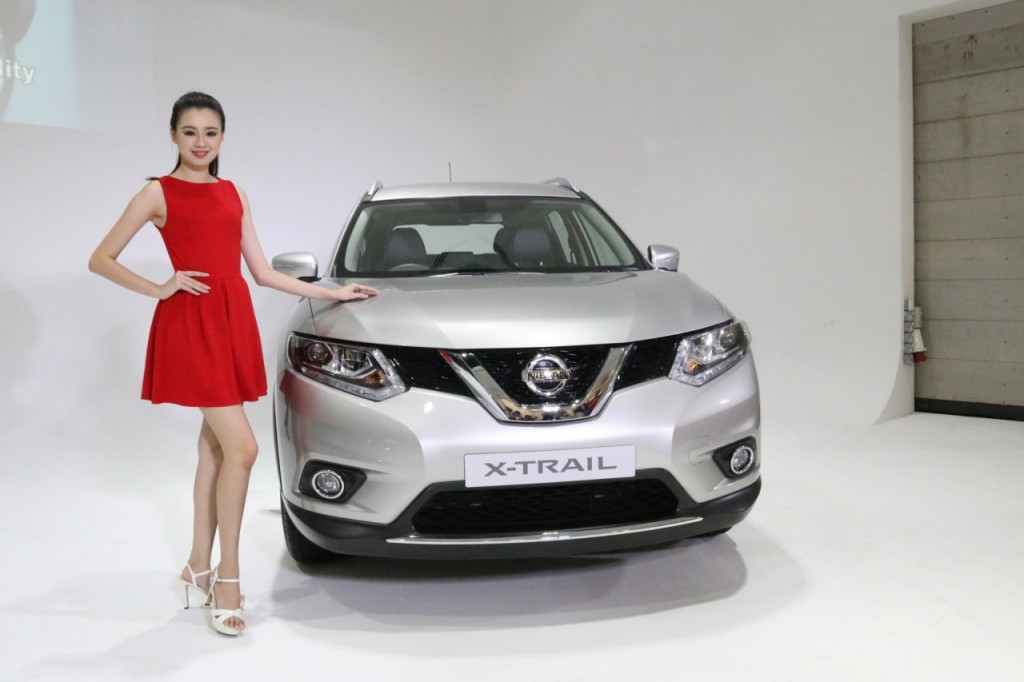 Available in 5 distinctive colours; Brilliant White, Titanium Olive, Tungsten Silver, Graphite Blue, and Diamond Black, the 2.0-litre 2WD variant is tentatively priced below RM150,000 while the 2.4-litre 4WD is priced below RM170,000. The new X-Trail is now open for bookings with first deliveries to commence in January 2015.