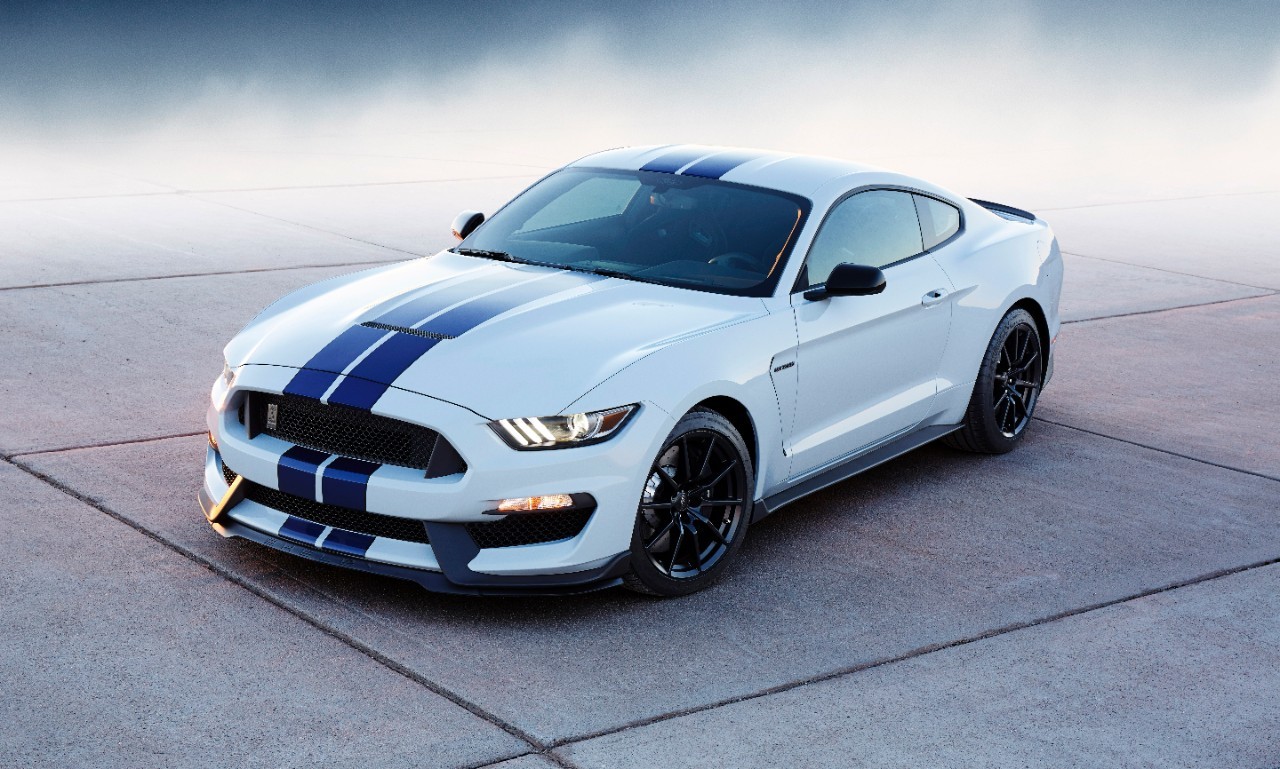 Originally launched back in 1965, the Shelby GT350 was the first Mustang to get the Shelby treatment. Now, Ford has launched the new Shelby GT350 Mustang based off the MY15 Mustang in Los Angeles. It is targeted to be an all day track-car that is also street legal.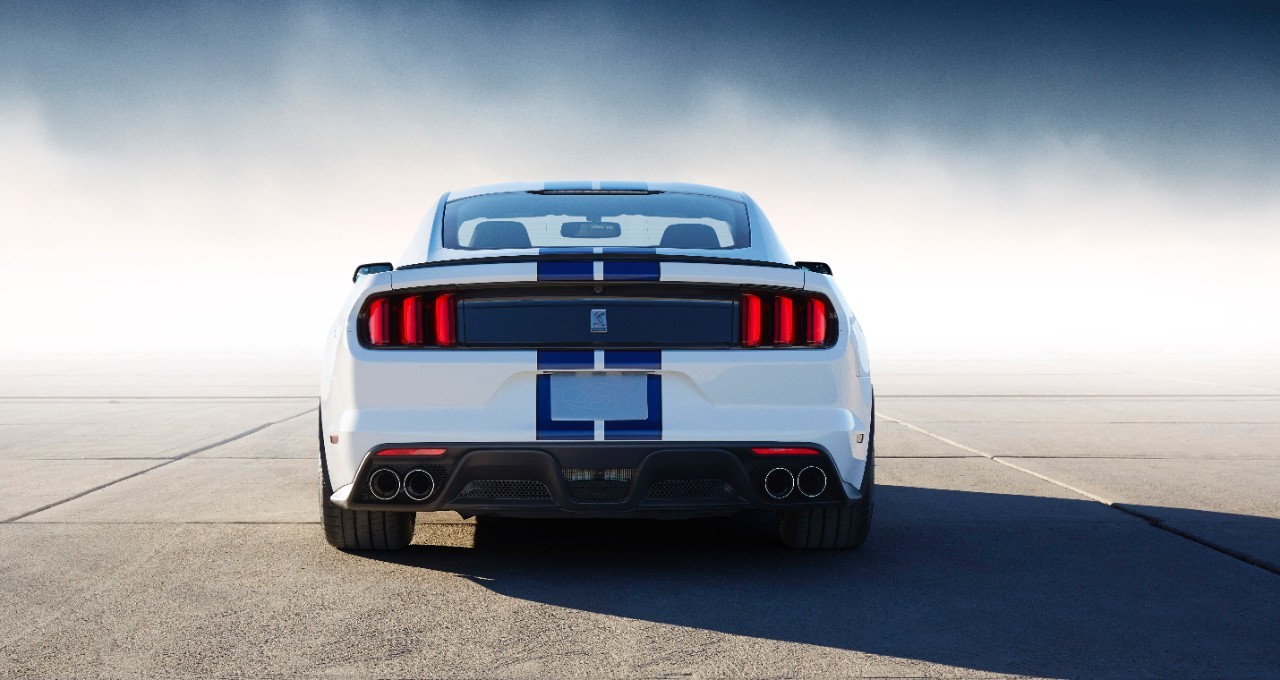 Under the hood lies Ford's 5.2 L V8, which is the first production V8 from Ford to feature a flat-plane crankshaft. Thanks to its flat-plane crankshaft, the V8 engine can now rev to a mental 8,000 rpm. According to Ford, the engine will make "more than 500 horsepower",  with torque figures above 400 lb.-ft (above 542 Nm). All of these without the use of any forced induction. Impressive.
https://www.youtube.com/watch?v=yC6tKvEy6t0
Ask any wise men what they think about more power, and their answer would be that power is nothing without control. Thankfully Ford has also upgraded the Shelby GT350 Mustang appropriately, starting from the increased chassis stiffness as well as continuously controlled MagneRide dampers, which according to Ford "are filled with a hydraulic fluid impregnated with iron particles; when an electric current is passed through the fluid, a near- instant adjustment of the suspension performance can be made." In layman terms, the dampers will adjust according to the road surface. Braking power is courtesy of Brembo, with a pair of 394 mm six-pot brakes up front, while the rear is handled by a pair of 380 mm four-pot brakes. Both front and rear tires measure at 19-inches, and the aluminium-alloy wheels are wrapped with specially designed Michelin Pilot Super Sport tires for the Shelby GT350 Mustang.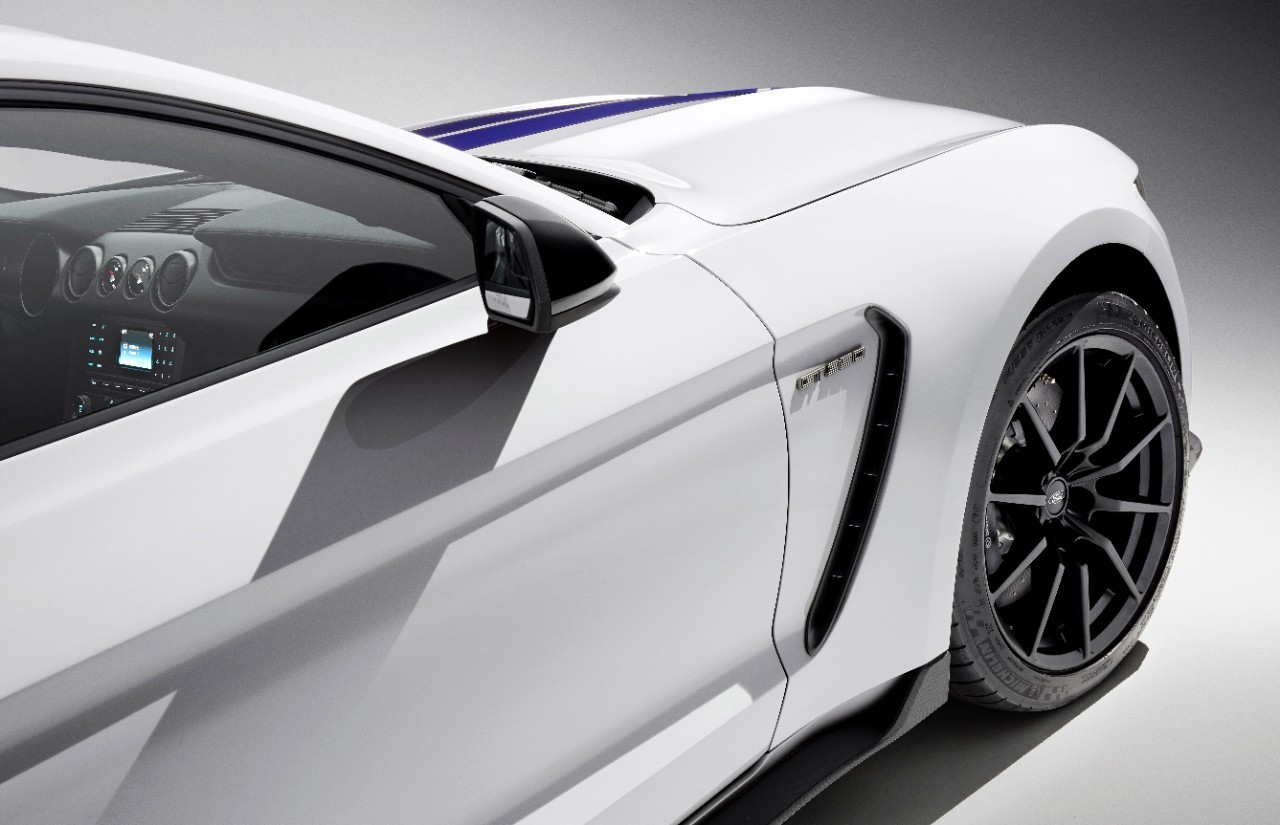 With the 2015 Ford Mustang being the first global Mustang, it will also be offered as a right hand drive model (Malaysia will be get the Mustang as well!), perhaps Ford may consider a RHD model of the iconic Shelby for us here (not forgetting the folks at Australia and UK).
Do enjoy the photo gallery below.