Today, we'll be having a closer look at some of the weird, but nice cars that has graced our roads (or not). These bunch of cars aren't necessarily ugly, and besides, beauty is in the eye of the beholder.
1. Saab 9-2X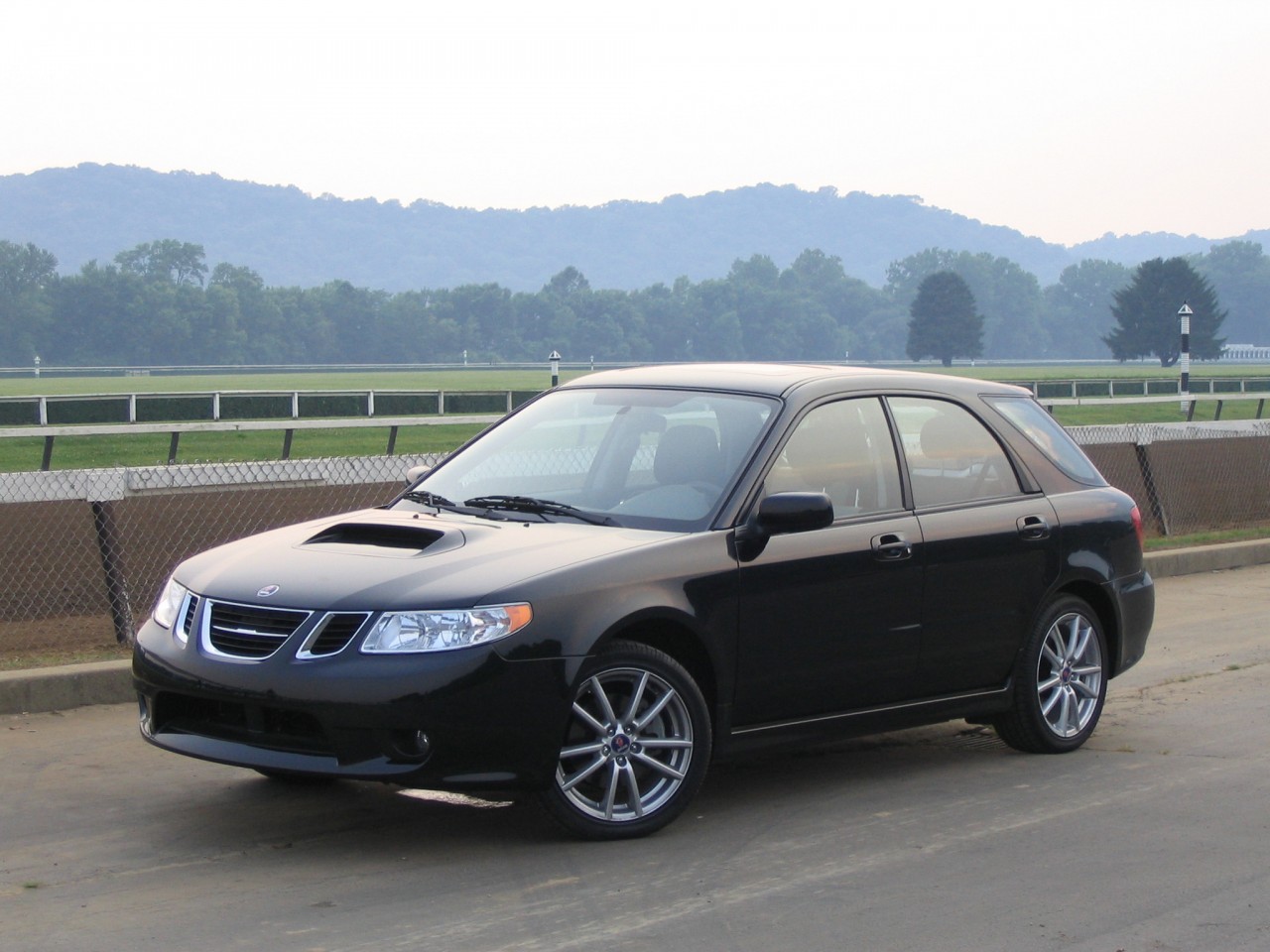 Image Credit
No, we have not lost our minds. This here is the Saab 9-2X. Unfortunately for us however, this car was never offered for sale here (it's strictly a LHD model). The Saab 9-2X was only available from 2004 to 2005, with a total of 10,346 Saab 9-2X Aeros were made. Powering the Saab 9-2X is a naturally-aspirated 2.5 L EJ253 boxer engine, good for 165 horses, while the 9-2X Aero had a 2.0L turbocharged EJ20, with a total of 227 horses. Wait, a boxer engine in a Saab? Well, a few years back, Saab was under the command of General Motors, and at the same time, GM also had some stake in Fuji Heavy Industries. Long story short, the Saab 9-2X is the end result. For all intends and purposes, we dig the Saab 9-2X a lot. Saab coolness paired to Japanese reliability.
2. Daihatsu Naked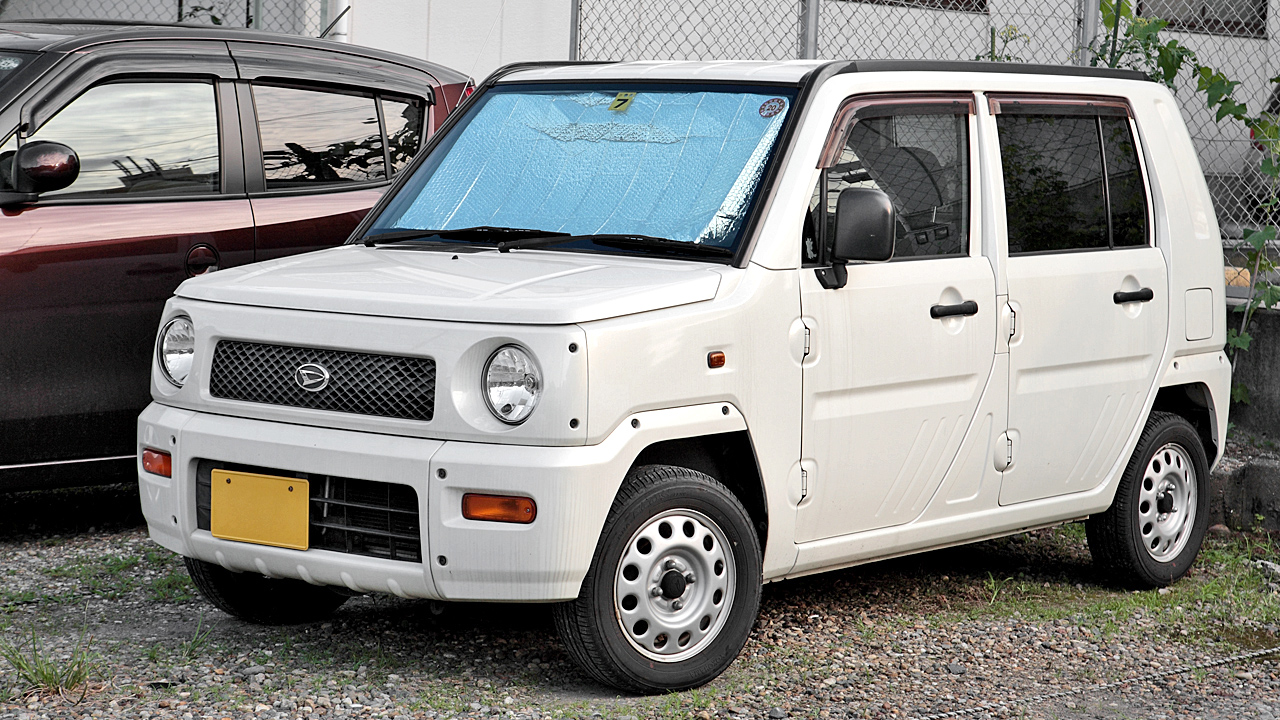 Image Credit
Quite possibly one of the weirdest names ever conceived for a car (do check out our whole list here). The Daihatsu Naked is a Kei car, so under the naked hood lies a 660 cc engine, good for about 56 horsepower. What's cool about the Daihatsu Naked is the fact that hinges and bolts are exposed, which is supposed to give the car a much more rugged approach. The Daihatsu Naked isn't available in Malaysia though, which we suspect naming the car Naked might raise and eyebrow or two (or worse). Quite a pity, since I would drive one of these just because of the coolness.
3. Nissan Figaro
What happens when you mix classic car styling with modern car underpinnings? Most of the time, the outcome would be very disastrous. But once a blue moon, something nice would appear, like the Nissan Figaro. Some of you guys may recall MightyCarMods's having a go in one, battling the famous blue turd as well. While looking like something out of the sixties, the Nissan Figaro was actually from the early nineties. Despite being officially for sale only in its homeland Japan, that did not stop the Figaro from having its own cult following, as far as Ireland and UK. Powering the Nissan Figaro is a 987 cc turbocharged MA10ET engine, with 75 horses available at 6,000 rpm. Being a small little car, it only tips the scales at 810 kg, which should provide a very nimble drive.
4. Méga Monte Carlo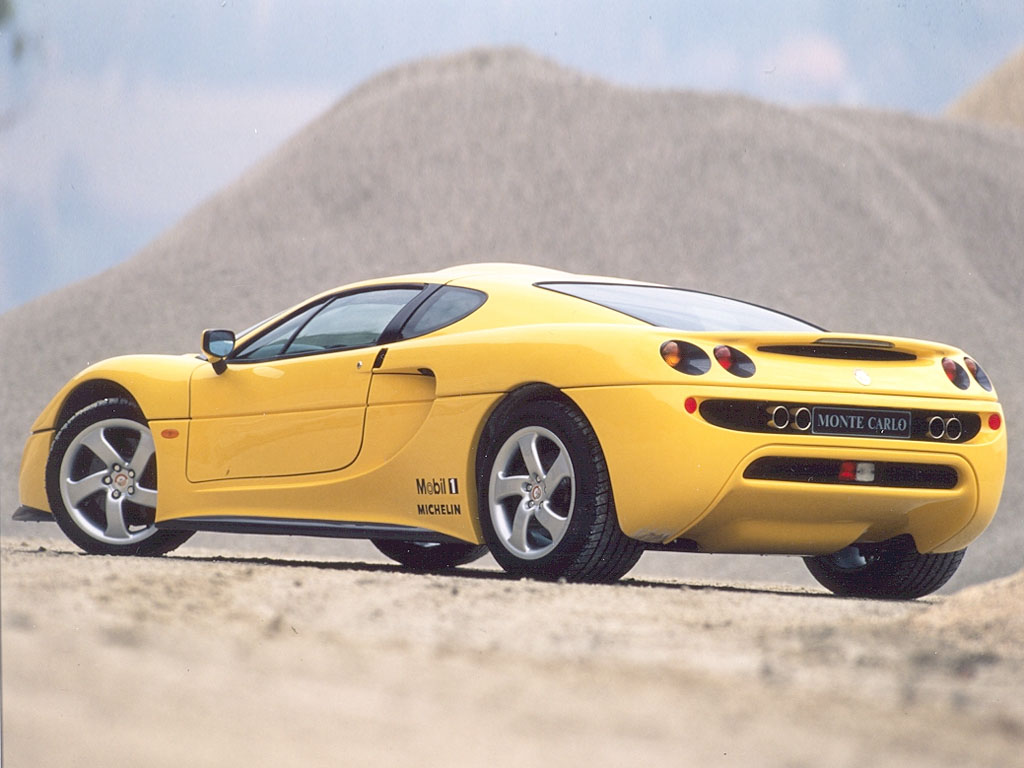 Image Credit
Back in the early nineties, most manufacturers were building supercars to outdo one another. Jaguar had their (almost successful) XJ220 while McLaren had the F1. So for microcar manufacturer Aixam to come out with a supercar, eyebrows were raised, naturally. But don't diss the Monte Carlo just yet, as the car is pretty awesome for that time. The car's monocoque chassis was built out of carbon fibre, while a sweet Mercedes-Benz V12 engine powered all 4 wheels. The Méga Monte Carlo was capable of producing some 395 horsepower @ 5,200 rpm, without any forced induction. As for number of units sold, Méga did not officially release any numbers of Monte Carlo sold.
5. Toyota Curren
Image Credit
The name Curren may not ring a bell locally, but this is not surprising, since the Toyota Curren is a JDM only model. Let's have a closer look at the Toyota Curren shall we. Underpinning the Toyota Curren is actually Toyota T200 chassis, which also underpins the MY94 – MY98 Celica. In fact, the interior and rear end design is shared with the Celica. What sets the Toyota Curren apart from its Celica brethren is the redesigned front end, which to us, does look better. However, the Toyota Curren was never meant to compete against the Celica, hence only offered in front-wheel-drive form.
What do you guys think about this list? Some cars that should have been here? Do let us know in the comments below!