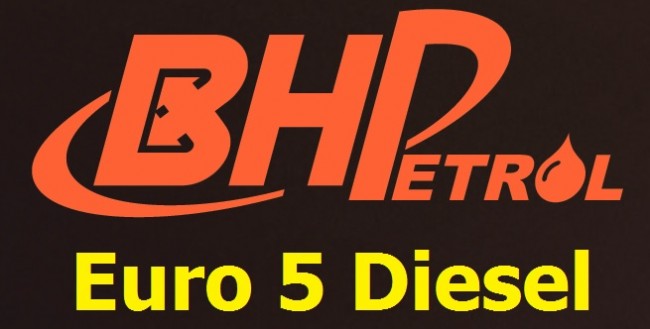 The long awaited Euro-5 Diesel has finally arrived in Malaysia with the introduction of BHPetrol Infiniti Euro 5 Diesel. Four BHP stations in Johor are now offering the much advanced and cleaner diesels via the blue-coloured hoses and nozzles.
The mentioned stations are in Tebrau, Pasir Gudang, and the north- and south-bound PLUS Highway R&R stops at Pagoh. Seven more stations in Johor will follow suit in the coming weeks.
The introduction of Euro-5 diesel is in-line with the Singapore's latest regulation that requires Malaysian-registered diesel-powered vehicles in comply to Euro-5 emissions prior entering to the Republican island. That will ensure the transportation industry between these two nations will not be impacted, and at the same time allowing diesel car owners in Johor to enjoy cleaner fuel.
Euro-5 diesel is a cleaner grade of diesel compared to the Euro-2M used in this country. Euro-5 diesel emits just 5 mg/km on the diesel particulate matter, compared to 100 mg/km in Euro-2M, as well as reduced sulphur content to just 10 parts per million (ppm), compared to Euro-2M's 500 ppm.
A litre of Euro-5 diesel is now selling at RM2.30, which is 10 cents more than the standard Euro-2m diesel sold nationwide. The sale of Euro-5 diesels is strictly for Malaysia-registered cars only.