In a ideal world, as seen by fashion designers, each and every one of our cars should stand out uniquely as its own. But this is far from an ideal world, so don't be surprised when you walk into any given parking lot, you'll spot a whole row of similar looking cars (ie Perodua Myvi). But thankfully (or is it?), some car companies have collaborated with fashion designers to come out with unique limited-edition cars that you can possibly purchase.
ADVERTISEMENT
Some make-it, and some really and truly break-it…. So let's have a closer look at which cars make it, and which cars break it, shall we?
1. Cars that break it
This SmartForTwo made a global appearance 2-years ago at the 2012 LA Motor Show, with Jeremy Scott (Not Clarkson!) as the designer responsible for this car. He was quoted as saying "I wanted to design something out of the ordinary, something that expressed my dreams and fantasies and that transferred my fashion ideas to automotive design."
AF verdict : Well, indeed it is out of the ordinary, but perhaps a little too over the top, especially those wings. But you'll stand out in a crowd, for sure! (This 'dream' looks more like a nightmare. – Ed)
AF Rating of Craziness : 8/10 for exterior, 8.5/10 for interior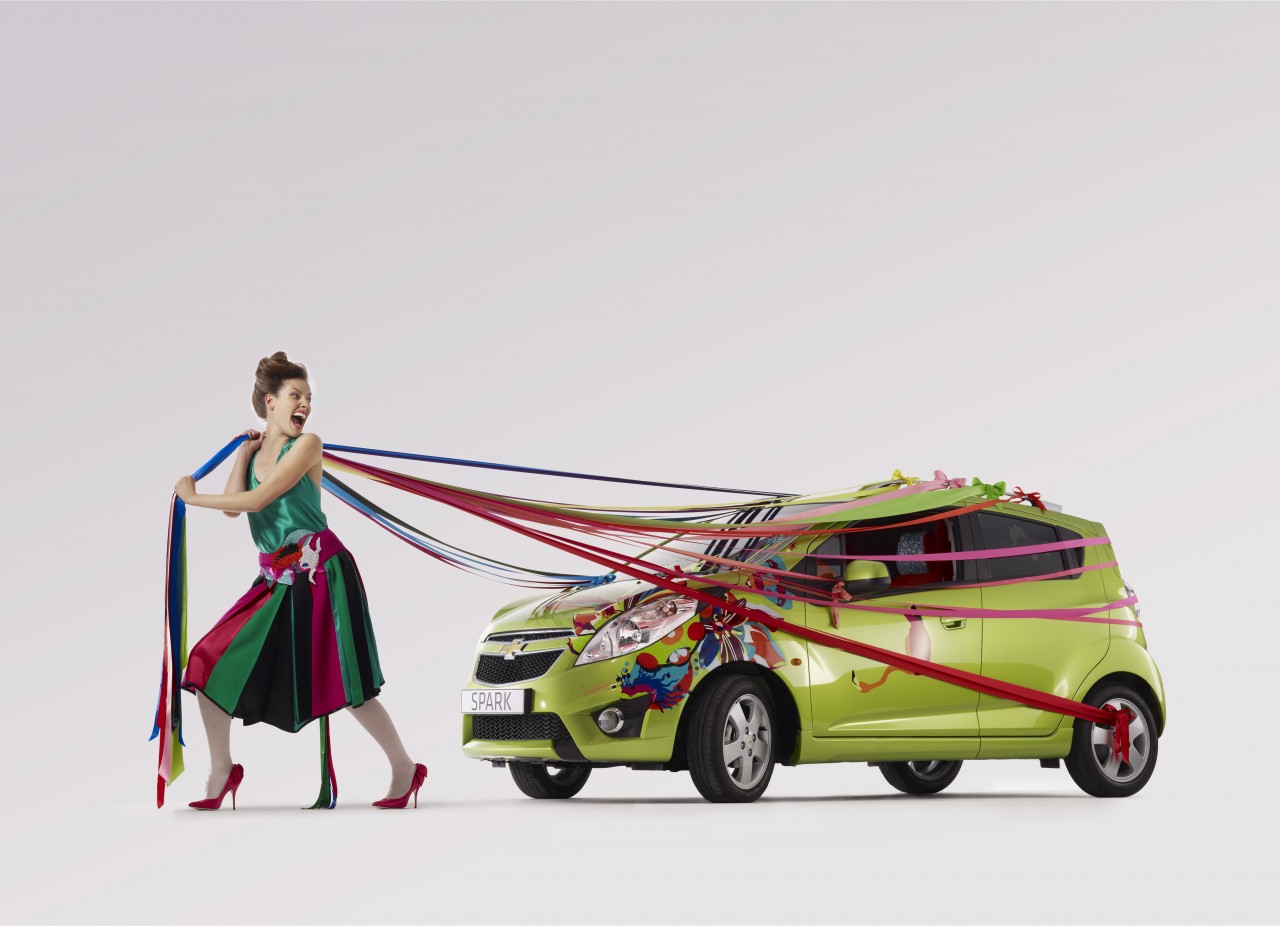 Chevrolet Spark by Mischa Woeste
We'll forgive you if you've never heard of Mischa Woeste, because we haven't either, until now. She is the founder of Smeilinener, and was commissioned by Chevrolet UK to come out with this. "Like the best models, the Spark has the looks and the confidence to wear daring designs," she said. Well, at least the exterior isn't that crazy, but Mischa has taken liberty on customizing the whole interior. As we quote from the press release, "A sea of orange denim literally encases the interior, with openings for the heads of all five passengers and the steering wheel. Around these openings, Mischa has hand-stitched embroidered elements and high-quality fabrics and prints from her collection".
AF verdict : We spotted a cat on the door, why? Also, pics of the interior can be found on Google, so we won't be posting those. Phew.
AF Rating of Craziness : 6/10 for exterior , 9/10 for interior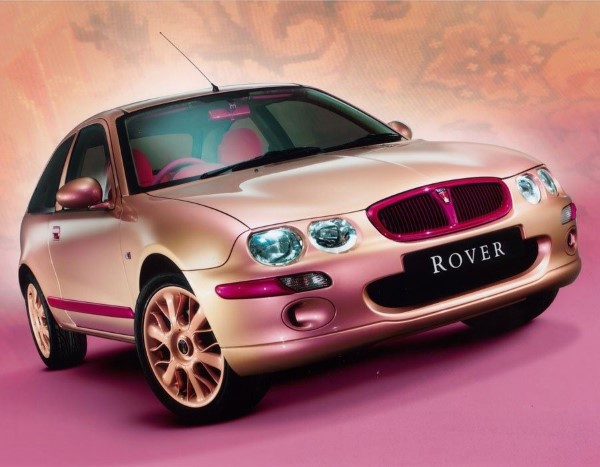 Rover 25 by Matthew Williamson
Okay, this deserves a mention, despite the fact that Rover is now defunct and the Rover 25 was launched more than 10 years ago. Designed by Matthew Williamson, the Rover 25 was inspired by "Bollywood meets the Moulin Rouge". He also said,"I am really honoured to be working with Rover. Fashion and cars have always been closely associated. Let's face it – cars are the ultimate fashion accessory!"
AF verdict : Fashion accessory and cars don't usually end well, and this is another classic example. Do a quick search on Rover 25 by Matthew Williamson. Like the Chevrolet Spark above, the interior colour scheme is rather, unique.
AF Rating of Craziness : 7/10 for exterior , 11/10 for interior
Jun Watanabe, famed for his polka dotted Reebok shoes, also extended that portfolio to (guess?) another SmartForTwo. Clad in a shade of white with black polka dots, the SmartForTwo looks like a cow with bright pink and purple accents. Jun Watanabe has also collaborated with Tamiya to create a limited edition radio controlled 1/10 Tamiya The Hornet.
AF verdict : Our take? Not quite as crazy as the rest, but we really do dig the Tamiya though! We suspect that Jun Watanabe would also go to the extent of having pink wheels if given the chance.
AF Rating of Craziness : 6/10 (No interior shots however)
2. Cars that make it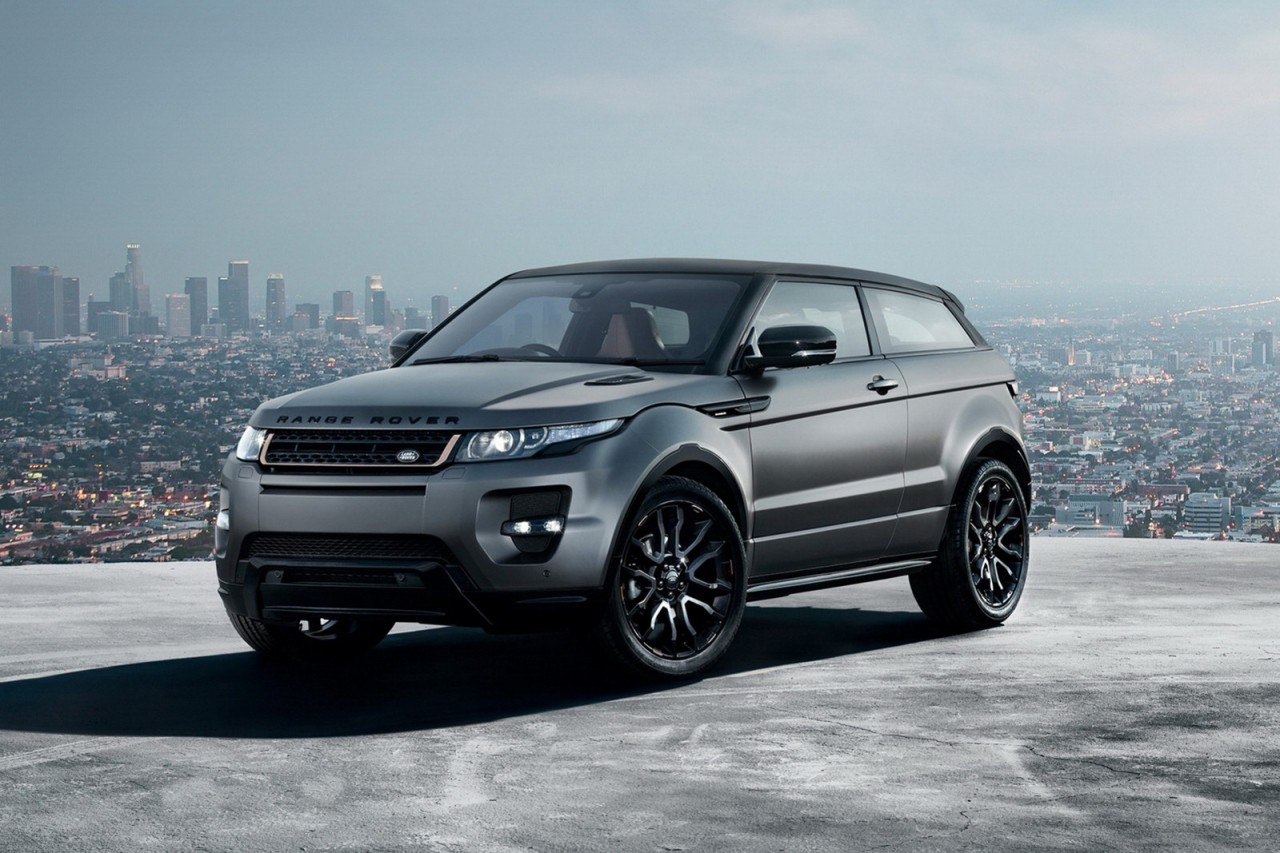 Range Rover Evoque by Victoria Beckham
Clad in a shade of matte grey, the Range Rover Evoque here has a nice set of gloss black 20-inch alloy wheels to complete the stance. Created by Victoria Beckham, ex-Spice Girl, and current Mrs. David Beckham, this Evoque does not foul our eyes, and actually looks very menacing. She said: "I was very excited to be working with Land Rover as I have an enormous amount of respect for the brand. I've always driven a Range Rover, for me they are the epitome of quality and luxury."
AF verdict : Well, we can't help but agree. The Evoque by Victoria Beckham actually looks really good. Good looks don't come cheap however, as the Evoque by Victoria Beckham will set you back for a whopping £80,000, almost double of the regular Evoque. At least you do get a unique hand stitched leather wallet signed by Victoria Beckham.
AF Rating of Awesomeness : 8/10 for exterior, 8/10 for interior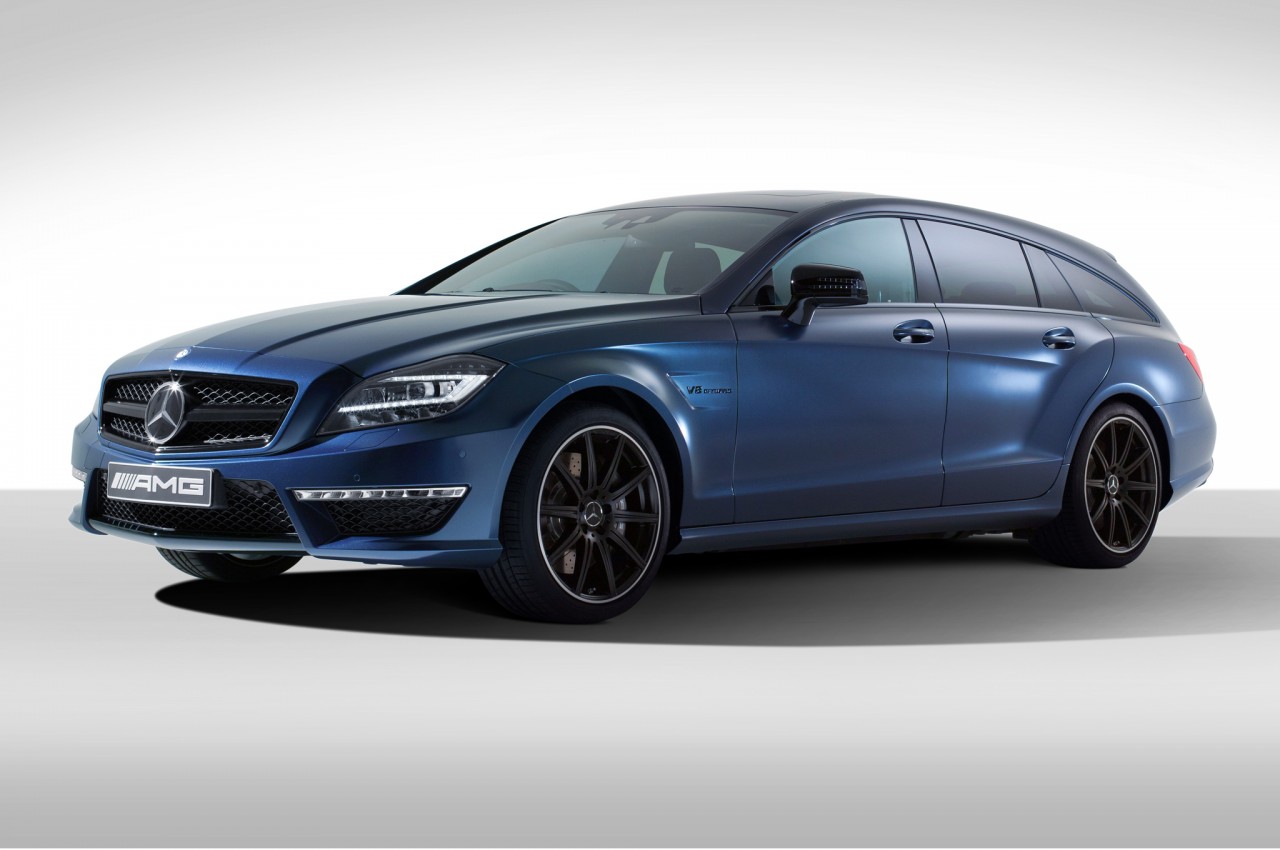 Mercedes-Benz CLS 63 AMG Shooting Brake by Spencer Hart
Quite a mouthful, the name of this Mercedes-Benz. For a good reason too, as this Mercedes-Benz CLS 63 AMG Shooting Brake just looks stunning. The shooting brake design may not be the taste of many people, but when Mercedes-Benz collaborated with Spencer Hart, the result was stunning. The blue colour you see here is called Nick Hart Midnight Blue, while the interior gets dark Chocolate Brown Italian leather with Midnight Blue stitching. Under the hood, the 5.5-litre V8 remains the same, so there's a total of 550 horses at your disposal.
AF verdict : Yes! The dark Nick Hart Midnight Blue really suits the Merc. Also, unlike many here, this Merc isn't all show and no go!
AF Rating of Awesomeness : 8.5/10 for exterior, 8.5/10 for interior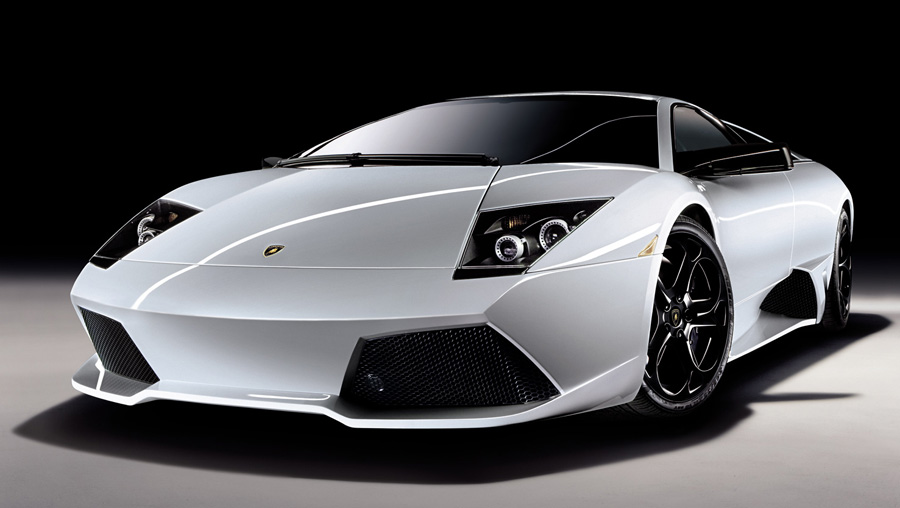 Lamborghini Murcielago LP 640 Versace
Unveiled back in the 2006 Paris Motor Show, the Lamborghini Murcielago Versace is extremely rare, with only 20 units produced. Both coupes and roadsters were available, in either black or white as your colour choice. Speaking of extremely rare, only 8 units were up for sale. The exterior remains mostly stock Murcielago, but Versace has worked with the designers of Lamborghini Design Centre (Centro Stile) to customize the interior. The bucket seats in the Murcielago have been wrapped in black and white leather, while the rest of the interior including the doors and centre console have been finished in full grain Versace leather. Buyers will also get Versace branded driving shoes, luggage and gloves.
AF verdict : Thank goodness the exterior was not altered. As for the interior, good thing that Versace has tastefully customized it.
AF Rating of Awesomeness : 9/10 for exterior, 8/10 for interior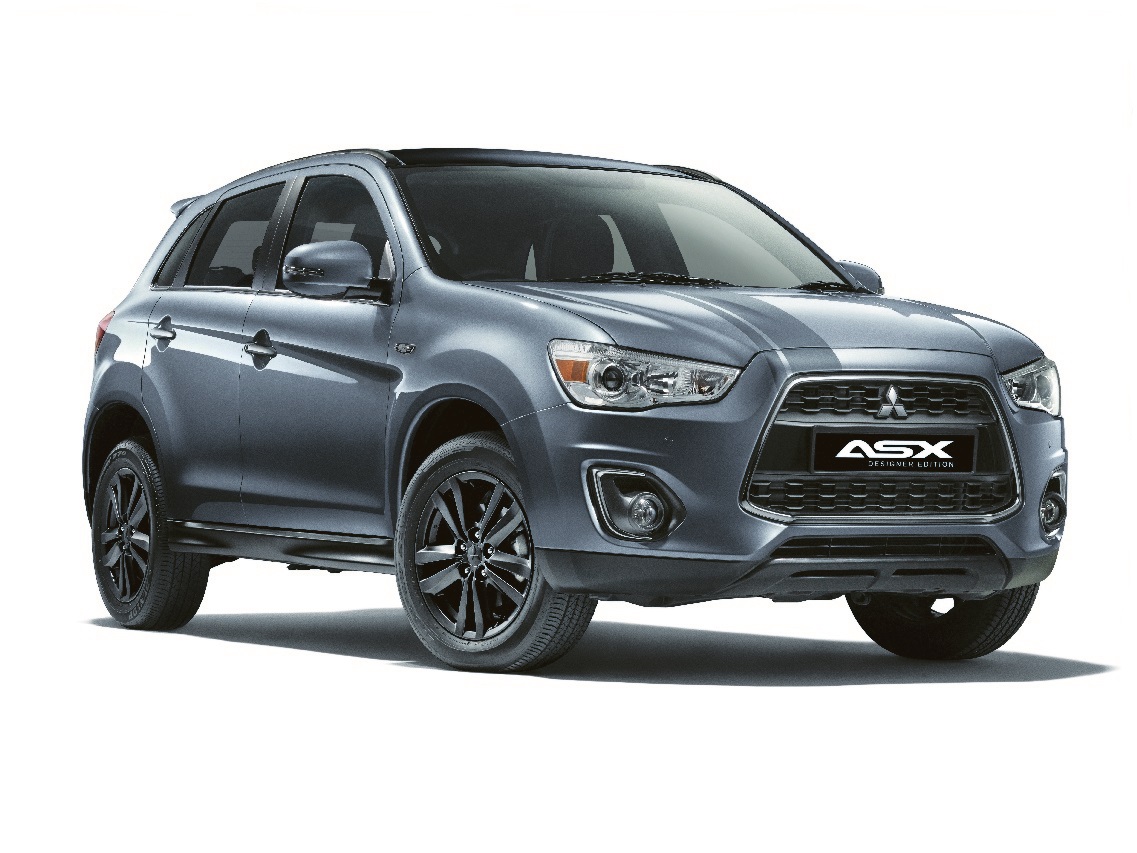 Mitsubishi ASX by Rizalman Ibrahim
Well, before you think that we've lost our minds, no, we haven't. Hear me out. Unveiled last night, the Mitsubishi ASX by Rizalman is one of the few (if not only) cars that is done by designers that is available locally. Please do not confuse this car with other limited-edition cars, as other limited-edition cars are mostly done in-house by the car manufacturers themselves, while Mitsubishi Motors Malaysia actually collaborated with fashion designer Rizalman to come out with this rather good looking Mitsubishi ASX.
AF Verdict : The metallic grey does match the matte black wheels very well, with the almost body colour striped running from the front to the rear of the car adds to the look. As for the interior, the same dark grey colour scheme can be found, with contrasting yellow stitching on the interior. Unlike some of the cars listed here however, the Mitsubishi ASX by Rizalman is for sale, with just 180 units planned. Priced at RM131,801.50, the Mitsubishi ASX by Rizalman also comes with a limited leather case.
AF Rating of Awesomeness : 7.5/10 for exterior, 8/10 for interior
FLASHBACK FRIDAY Honourable Mention: A Blast from the Past! – Chris Wee
(images from www.oldconceptcars.com)
For some weird reason, when Eric told me he was planning to do an article on 'designer cars', this popped into my head and stayed there; the short-lived Cizeta-Moroder V16T.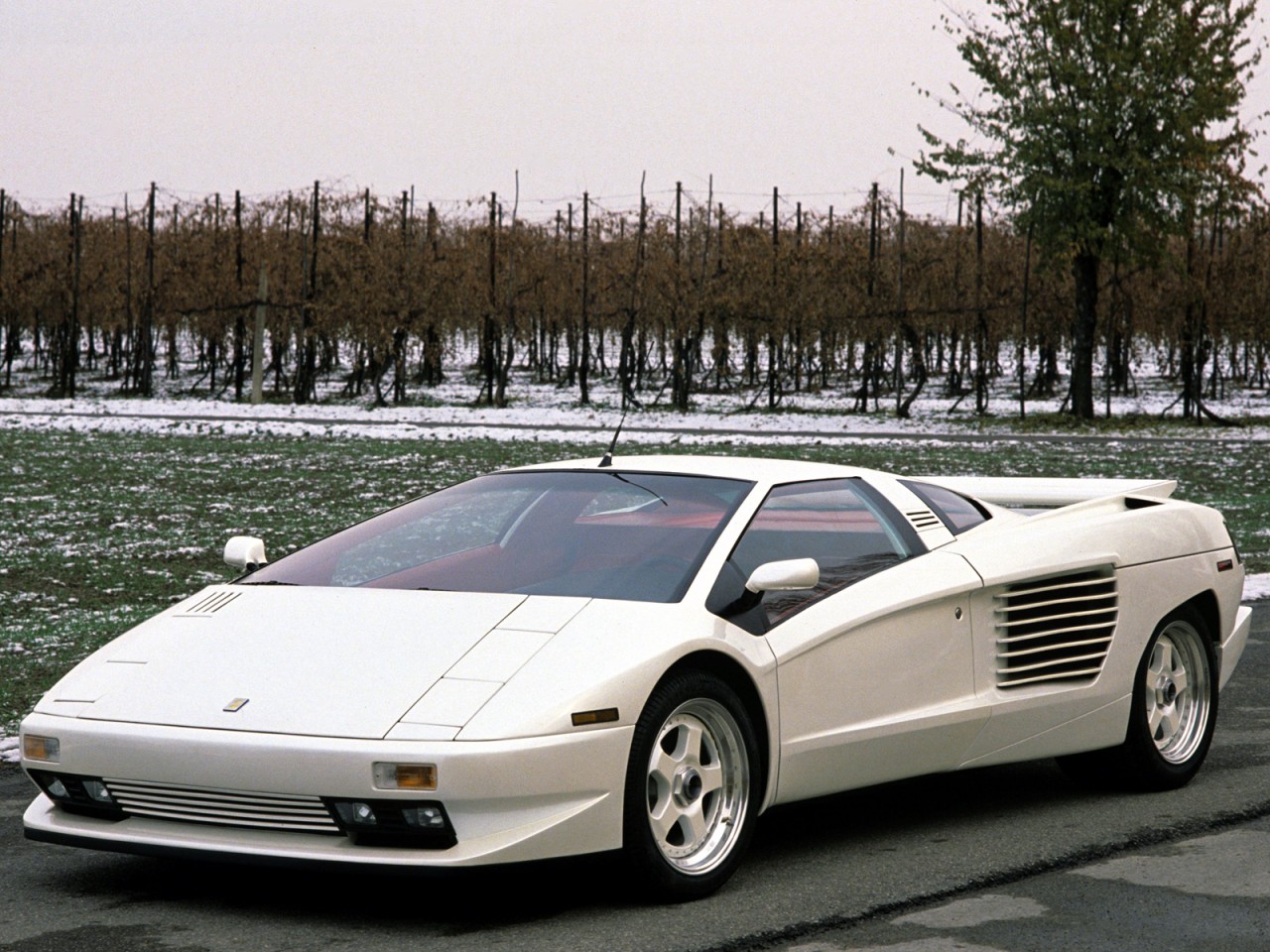 I won't blame you if you've never heard of it, but you may have heard of the second person in the cars' name, none other than music composer Giorgio Moroder (the movie Electric Dreams and Top Gun ring a bell?). Conceptualised and built by a team of ex-Lamborghini personnel (hence the Diablo-ish look), it was three-way effort between Moroder, automotive engineer Claudio Zampolli and legendary car-designer Marcello Gandini (who coincidentally penned the original design for the aforementioned Diablo). Throughout its existence, only 22 units were actually made, only adding to its uniqueness and exclusivity, but what most people really remember about the car was the massive V16-cylinder engine at the back. Yes, sixteen cylinders.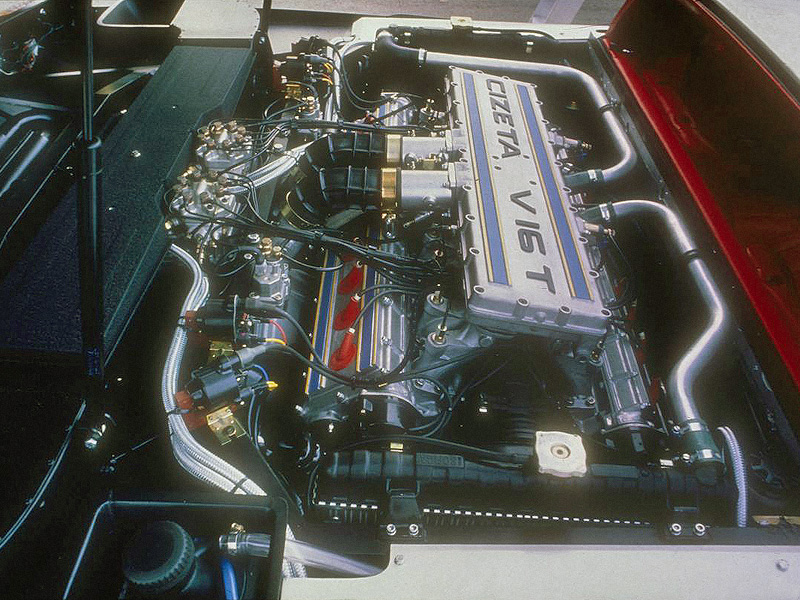 They basically took two V8's and stuck 'em together, as if one V8 wasn't enough. It had a top speed of 328kmh and did the century sprint in 4sec. Amazing numbers even by today's standards, but back in the very early 90's, that it was downright biblical. It's one of those mythical cars actually, like the Pininfarina-Modulo, spoken of in hushed tones, and just seeing one today is cause for celebration.