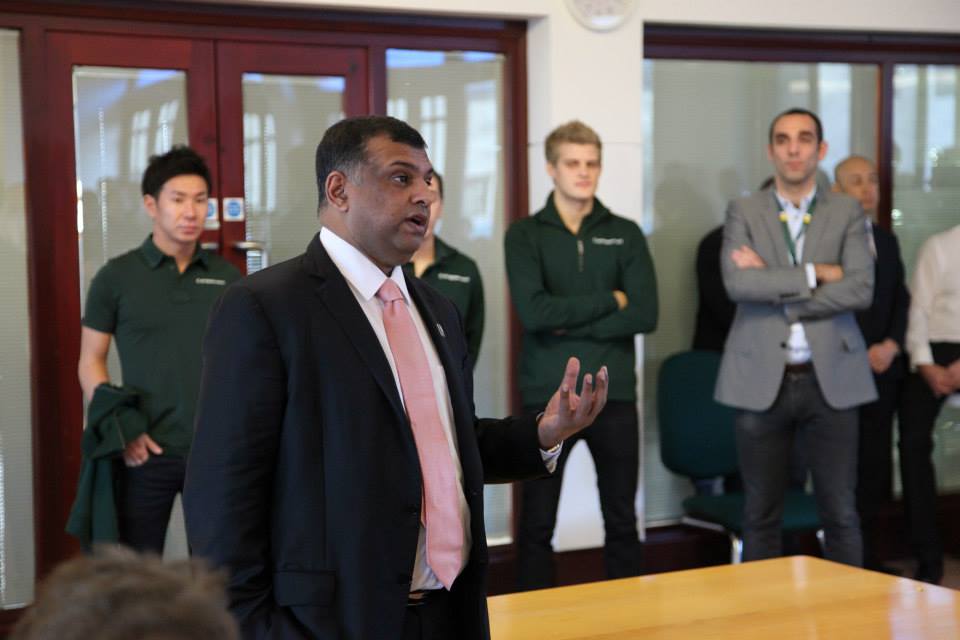 Malaysian entrepreneur Tony Fernandes dropped a bombshell recently when he mentioned that he has regrets about joining the pinnacle of motorsports, F1. The man behind the award-winning budget carrier, Air Asia said small teams like Caterham will never make progress if larger teams like Ferrari, Mercedes and Red Bull Racing continue to spend massively.
"People can blame whoever, but the big teams are as much at fault as anyone. The gap has become way too big and it's all about the money. And so I thought, 'Well, I can't compete' (in F1), but I can compete at QPR; I can compete at Air Asia," he said.
"You have got to know what you are good at and what you are not good at. Racing is over for me." said the outspoken Fernandes, who currently owns English Premier League footy team Queens Park Rangers. As for now, Fernandes is still assisting on seeking potential buyers for the Leafield based team.
Caterham F1, together with Marussia F1, were among the three new teams in the 2010 F1 season with the promise of a £40-million annual budget cap. Sadly it didn't work out and the budget in F1 ballooned over the years. That relegated both teams into administration and they will not take part in this weekend's United States Grand Prix.
Interestingly, according to Autosport, the breakdown for an average F1 team (below) shows that you need at least $121 million to run a season in F1. That figure did not include driver salaries, building leases, hospitality, marketing and media, which easily add on another $10 million or so.
Hybrid power system $28 million
Gearbox and hydraulics $5 million
Fuel and lubricants$1.5 million
Tyres $1.8 million
Electronics $1.95 million
IT $3 million
Salaries (excluding driver) $20 million
Travel and trackside facilities $12 million
Chassis production/manufacturing $20 million
Windtunnel/CFD facilities $18.5 million
Utilities and factory maintenance $2 million
HR and professional services $1.5 million
Freight $5 million
TOTAL $120.25 million

That explains why small teams like Caterham and Marussia, with the promise of a budget-cap of £40 million 5-years ago, don't stand a chance to compete in the dog-eat-dog world of F1. Not forgetting, middle teams such as Sauber, Force India and Lotus F1 are threatened with financial troubles as well, posing more doubts on the economical balance in F1.
[Source:Sky Sports F1 & Autosport]