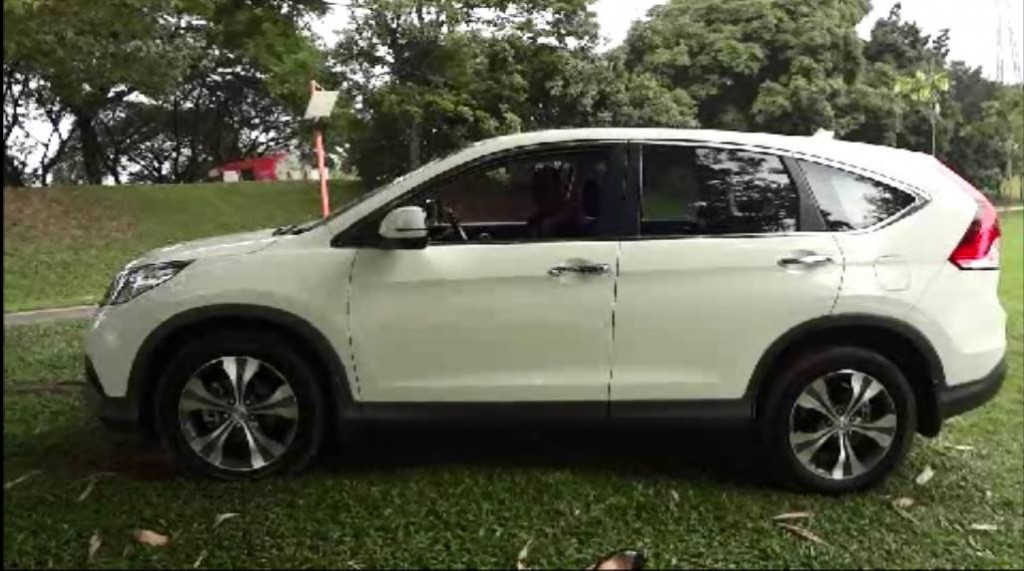 ADVERTISEMENT
Very recently, the automotive world was rocked by claims that the Honda CR-V was more a 2WD /FWD than an actual AWD or All-Wheel Drive, as Honda claimed it to be. WorldCarFans.com featured a Swedish magazine called Teknikens Varld that had published a video showing a CR-V with its front tyres on a roller, and its rear tyres on terra-firma. According to them, the CR-V failed to transfer power from the front wheels to the rear, when the former began to 'slip' on a roller, as seen in this video below.
Not being one to take things at face-value, AF decided to conduct a test in Malaysia on the Honda CR-V for ourselves in 'real-world' conditions that owners may encounter, a very slippery grassy slope. On this post-thunderstorm, grassy and soon-to-be-muddy slope, flooring the accelerator would definitely induce wheel-spin and the AWD, using a 'Torque on Demand' 4WD system, should kick in. Well, just watch the video below and you'll see what we mean.
So there you have it folks, you've seen it with your own eyes, proof that the Honda CR-V is indeed an AWD, and while most of the time the power is transferred to the front wheels, when needed, it will transfer power to the rear wheels as well. Don't forget you saw it here on Autofreaks.com first! It's a service we provide you see….
Specifications of model tested:
Honda CR-V 2.4L I-VTEC Engine: in-line 4-cyl, DOHC, 16-valve, I-VTEC, 2,354cc Transmission: 5-speed automatic, AWD Max power: 190bhp @ 7,000rpm Max torque: 222Nm @ 4,400rpm Max speed: 190kmh Acceleration: 0-100kmh: 10.6sec
[Source: WorldCarFans.com]