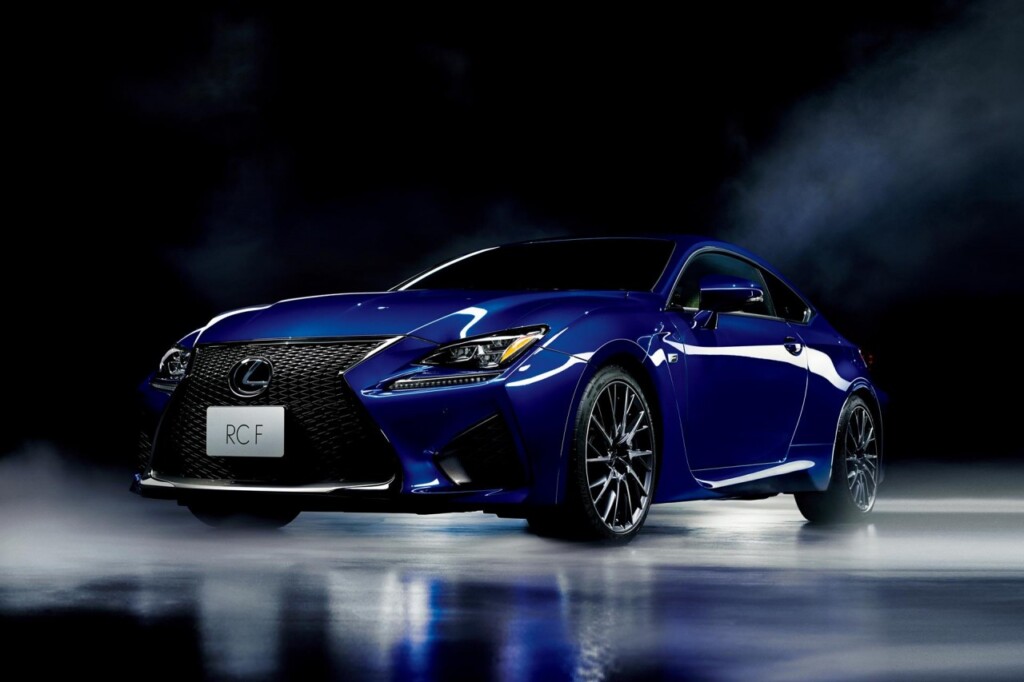 ADVERTISEMENT
Lexus' all-new high-performance coupe, the "RC F", went on sale on the 23rd of October in Japan, with prices1ranging from 9,530,000 yen to 10,300,000 yen (around RM289k to RM312k), including consumption tax. Lexus aims to sell 30 units per month here.
Now the RC F has been always pitted against Western sports sedans, in particular the M3 but since the RC F is in a coupe form, I guess this time around it has set the M4 in it's target. Also, I better not forget the Audi RS5.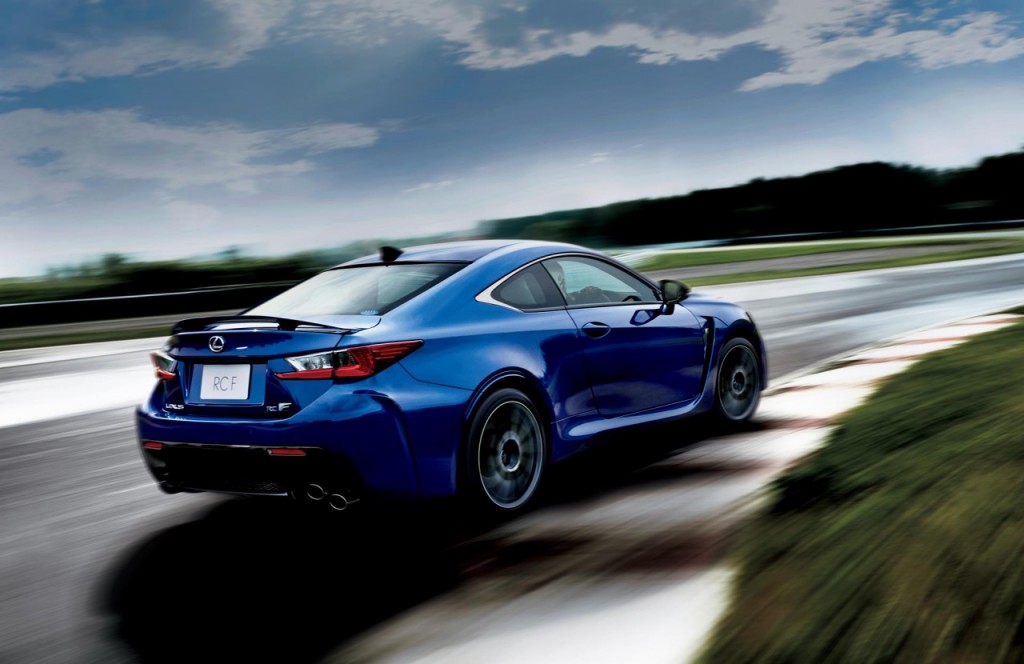 The RC F is a premium sports car that can be driven on racing circuits and boasts an aggressive design that fully delivers the sporty image expected of the Lexus "F" marque. While based on the new "RC" coupe, which was also launched last week, the RC F features additional aerodynamic parts and incorporates a range of exclusive equipment and advanced technologies into the engine and suspension. The RC F was created to provide passionate drivers with absolute driving satisfaction.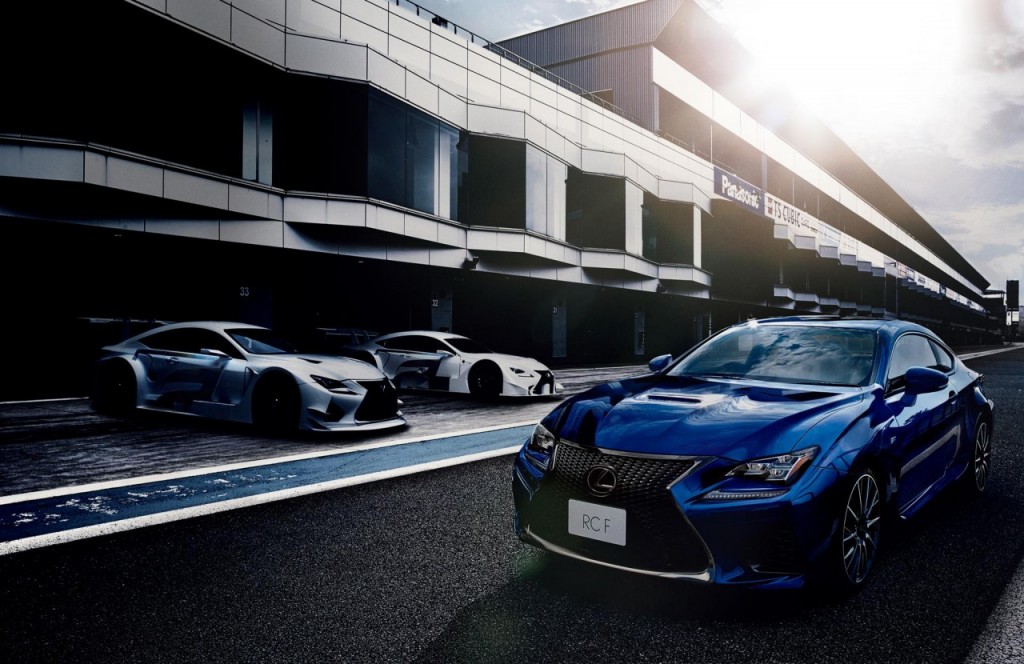 Unlike it's European competitors who have started moving away from large engines especially the new M4, the RC F still sticks to the traditional 5.0L V8 producing 477ps and 530Nm of metal crushing torque. Comparing this with the M4 (430hp and 550Nm) and the Audi RS5 (450hp and 430Nm), it looks like it will blow the competition away. But of course not everything can be just compared from a pure paper value.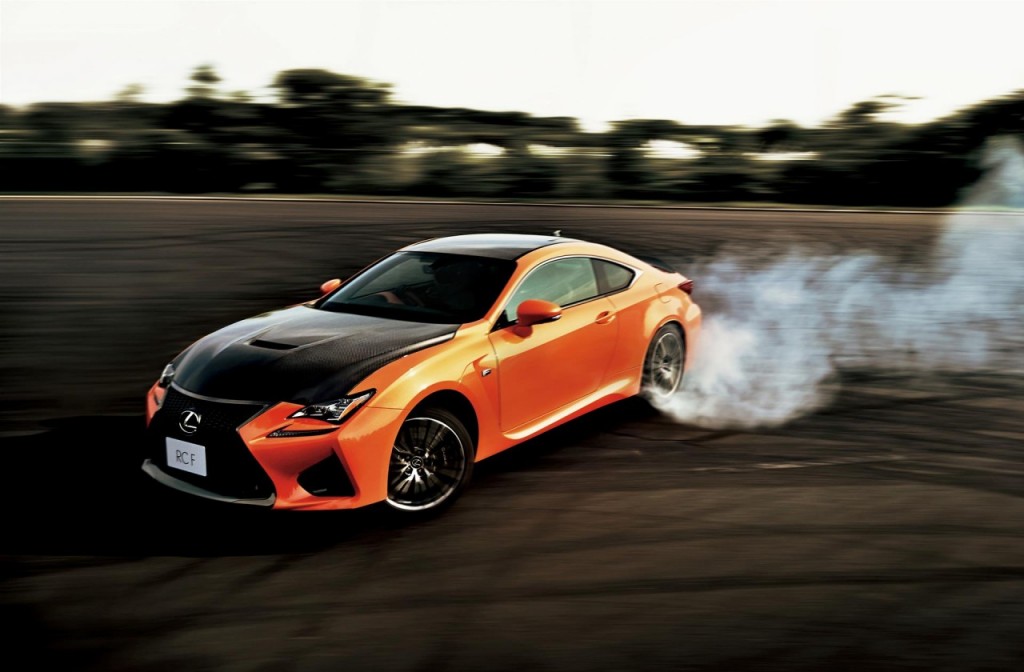 It comes with optional Torque Vectoring Differential (TVD), a first-of-its-kind drive control system for rear-wheel drive vehicles. Through electronic control of left and right rear wheel drive power, TVD optimizes vehicle behavior when cornering, according to driving conditions.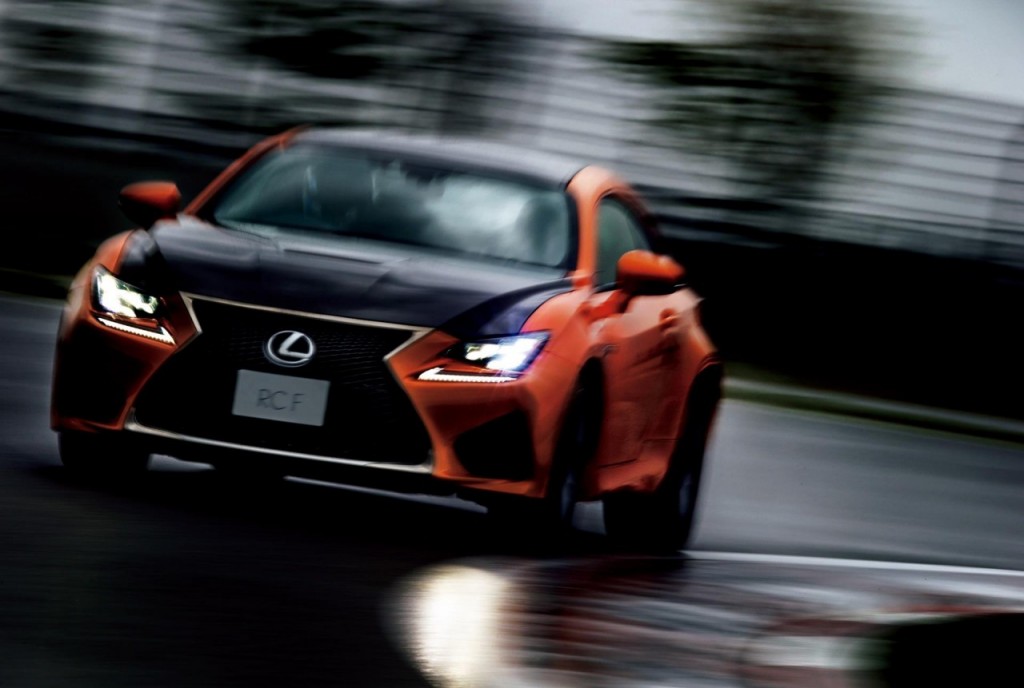 The RC F comes in full rear wheel drive offering 3 different modes, Standard, Slalom and Circuit. I am sure the names are pretty much self explanatory but there is also another mode, and it's aptly named the Expert Mode. Its part of the Vehicle Dynamics Integrated Management (VDIM) system, and it allows drivers to hone their circuit driving skills: when VDIM is turned off, Expert Mode only intervenes to prevent loss of control. VDIM has further evolved through integration of the new TVD with the Anti-lock Braking System, using vertical acceleration sensors, to deliver both high vehicle stability and a fun drive. So basically its an attempt to change your car from a Playstation Console to that of a Go-Kart.
In order to stop this beast, the RC F brakes use opposing six-piston aluminum mono-block calipers on the front and opposing four-piston aluminum mono-block calipers on the rear. In addition to providing the superior braking performance required for circuit driving, they have been tuned to enable delicate speed control through the pedal.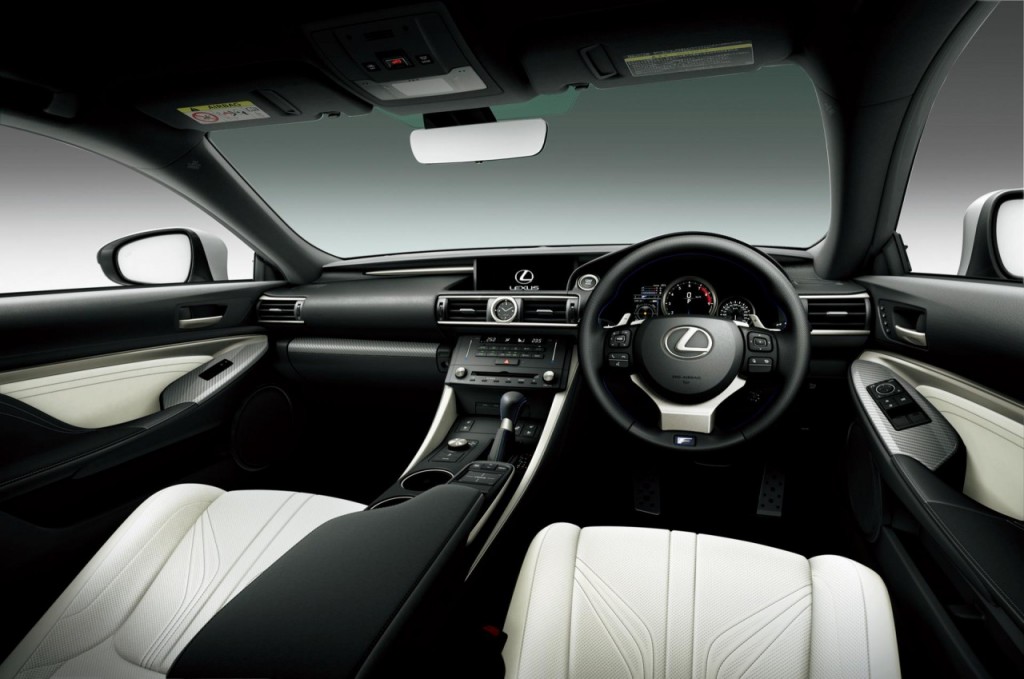 The RC F comes with a robust frame that achieves high body rigidity through an exclusive underfloor brace, rear partition brace and other parts. In addition, features of the RC, such as the large cross-section rocker panel and laser-screw welding, make the RC F feel at home during tough circuit driving.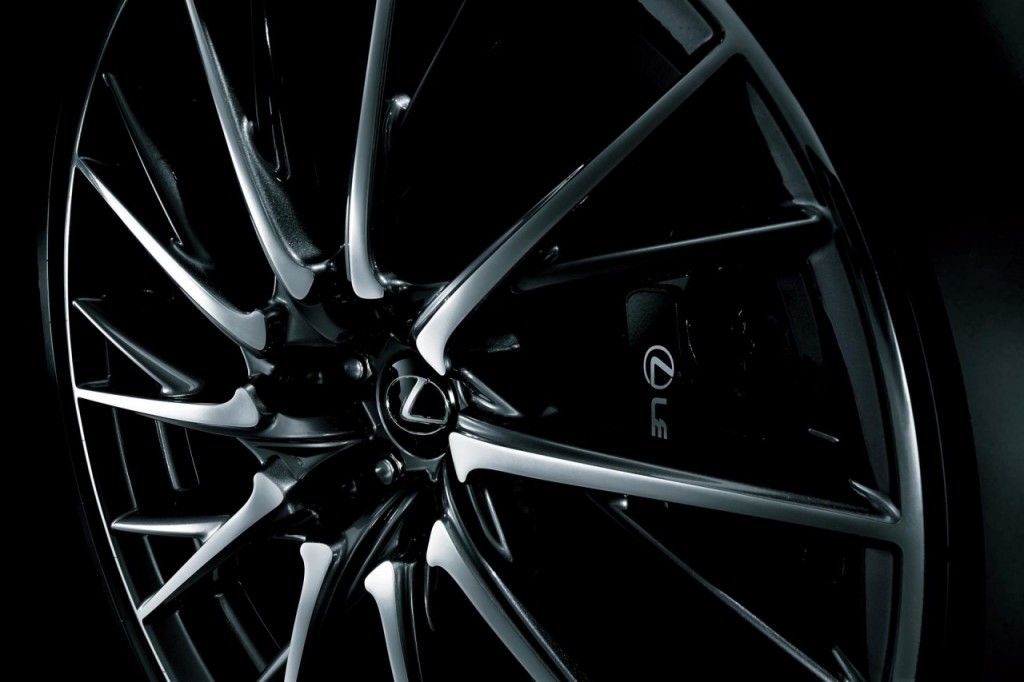 On top of wide, large diameter 19-inch tires that provide excellent grip, suspension parts have been newly designed to ensure high rigidity of the suspension system and appropriate roll stiffness.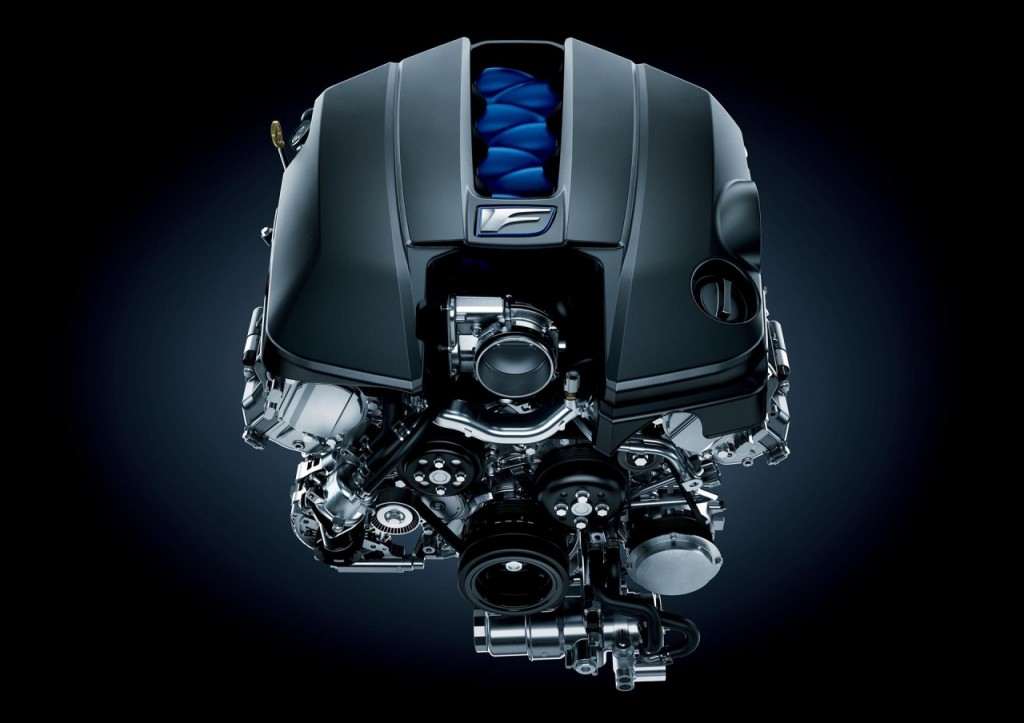 While Blue seems to be the popular choice of colours these days, I find it refreshing and also exhilarating. I find that all great cars should at least have a shade of blue in them. Somewhere.
Have a look at some of the promotional videos which Lexus created for the RC F below.
Check out the gallery below.