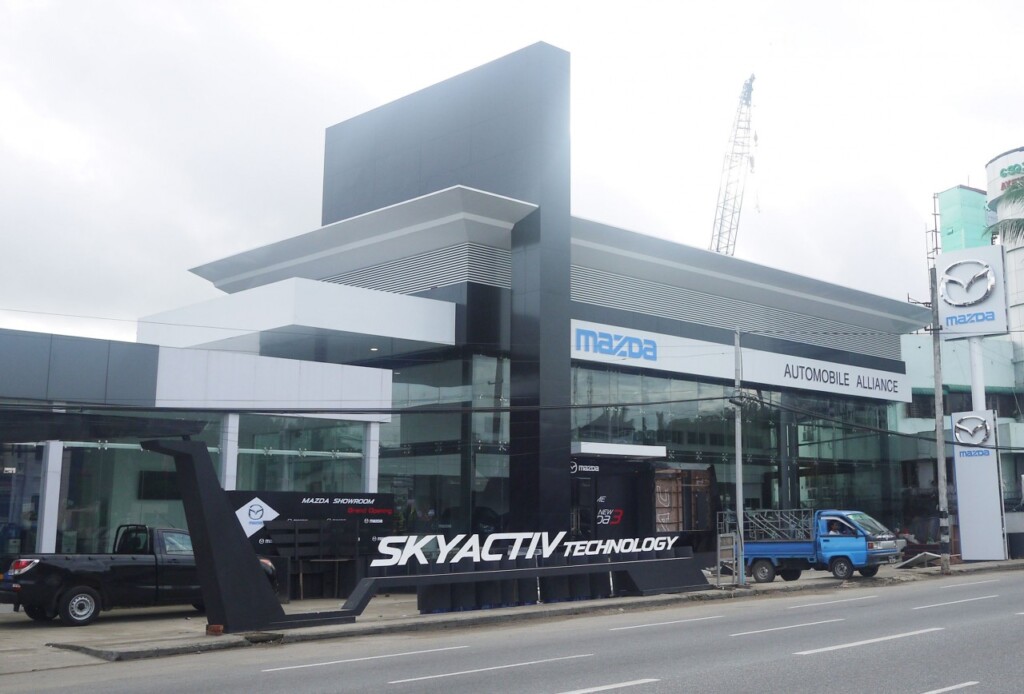 ADVERTISEMENT
Myanmar is a unique place when it comes to driving. In most countries, you either steer from the left side of the car and drive on the right side of the road or if you are in a former British colony, then you steer on the right side of the car and drive on the left side of the road. Myanmar has the benefit of both. That means there is a chance that you have a RHD (right hand drive) car and still drive on the right side of the road.
Back in the day, Myanmar was a British colony hence they started off with RHD cars and driving on the left. In 1970, they decided to swap everyone to the right side of the road and hence the older vehicles may still be RHD and driving on the right side of the road.
Mazda Motor Corporation announced today that operations have begun at the first Mazda dealership in Myanmar. Located in the center of Yangon, the opening of the new dealership means that Mazda vehicles are now on sale in all ten member countries of the Association of Southeast Asian Nations (ASEAN) .
The dealership was established by Mazda's distributor in Myanmar, Automobile Alliance Co., Ltd. (AACL), and opened its doors to customers on October 7, 2014. Today, a ceremony was held at the dealership to celebrate the start of Mazda vehicle sales in Myanmar. In attendance were Aung Moe Kyaw, President of AACL, Hiroshi Inoue, Mazda's Executive Officer, and other related persons.
In his speech at the opening ceremony, Hiroshi Inoue said, "Expectations are high regarding Myanmar's economic prospects and the growth of the automotive market. Mazda begins its business here with the aim of establishing a solid brand image. In Myanmar, as in every country in which we do business, Mazda hopes to enrich people's lives and build a special and lasting bond with our customers by providing them with Mazda's unique driving pleasure."
The new dealership in Myanmar currently sells the all-new Mazda3 (Mazda Axela in Japan), Mazda CX-5, Mazda6 (Mazda Atenza), Mazda2 (Mazda Demio), Mazda CX-9 and BT-50.
Now I am actually curious if Mazda will sell RHD or LHD vehicles instead?