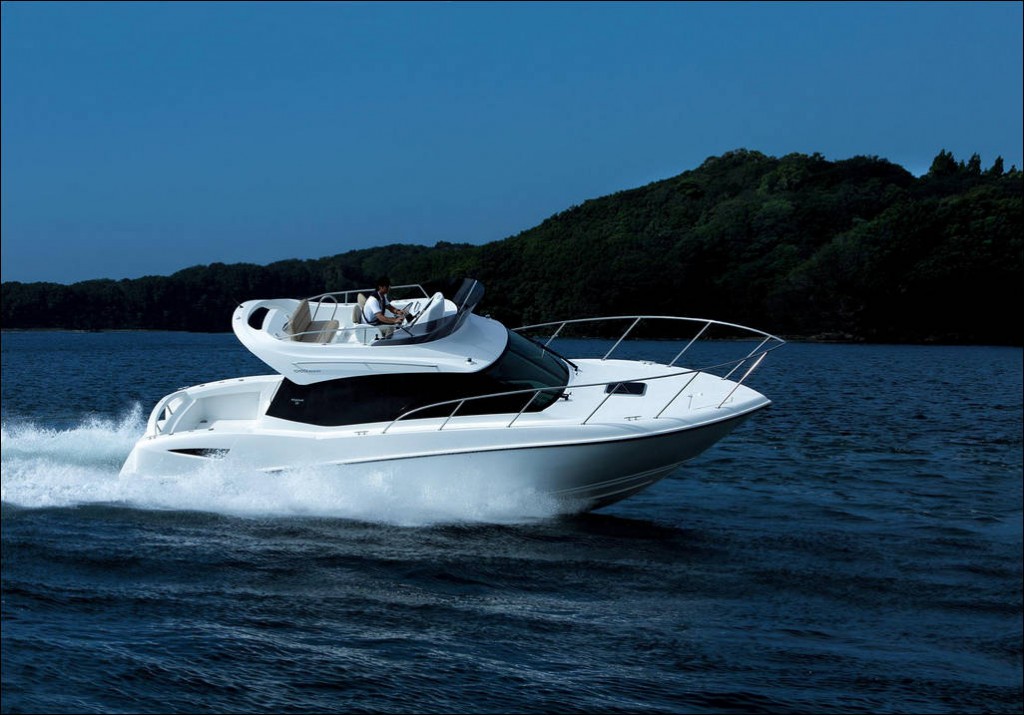 ADVERTISEMENT
Yes, that is indeed a boat and not a car. But we have all been so synonymous with cars whenever we hear the name, Toyota. Toyota Motor Corporation today launched a new boat, the "Ponam-31", which will go on sale through a network of 49 companies in Japan. Toyota aims to sell 15 units annually, with base prices starting at 29,700,000 yen (around RM900,000).
The Ponam-31 belongs to a new class of boat: the sports utility cruiser. It combines performance with comfort, making it ideal for pleasure cruising as well as fishing and marine sports. The Ponam-31 offers dynamic performance and maneuverability, unique and enduring styling, and a user-friendly interior and exterior.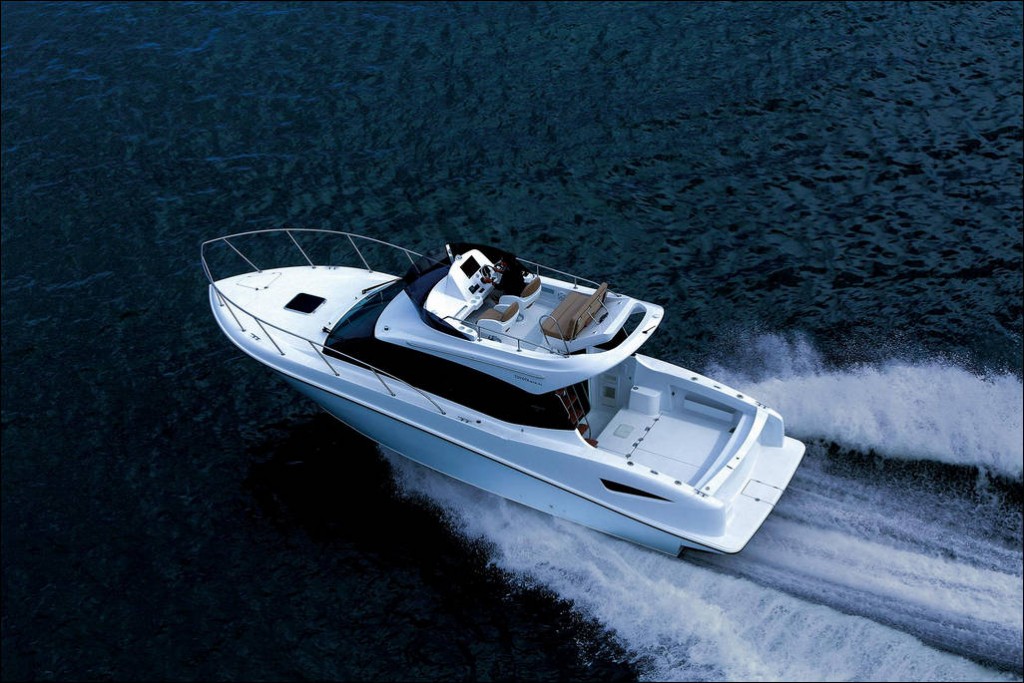 The Ponam-31 is powered by two 3.0-liter inline four-cylinder direct-injection diesel engines derived from the Land Cruiser Prado. Specially tuned for marine applications, the engine combines high power with excellent fuel efficiency, while keeping emissions, noise, and vibration to a minimum. With its rigid aluminum alloy hull (a popular feature across the Ponam range of boats), the Ponam-31 provides excellent durability and cruising comfort. Optional extras include systems adapted from Toyota's automotive technologies, such as Toyota Drive Assist3 and the Toyota Virtual Anchor System4. At a highly competitive retail price of 29,700,000 yen2, the Ponam-31 represents excellent cost performance.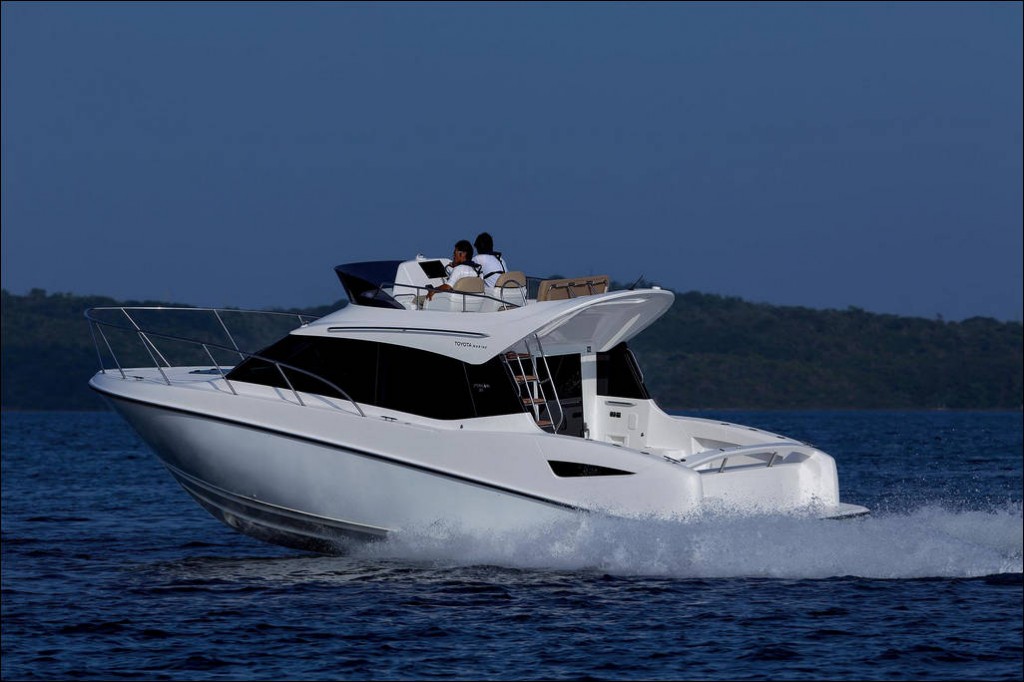 Dynamic performance and maneuverability
The engine features an optimized turbocharger, intercooler and fuel injectors. This makes the Ponam-31 powerful yet fuel-efficient, while ensuring that emissions, noise, and vibration are minimized.
The hull is made using high-strength A5083 aluminum alloy, which ensures higher rigidity, strength, durability, and fracture resistance than fiber-reinforced plastic. The aluminum alloy structure also helps to greatly reduce the reverberations and noise generated by wave impacts.
Optional pilot support systems include Toyota Drive Assist3 and the Toyota Virtual Anchor System4, automotive-derived technologies that ensure the highest level of control, even during complicated maneuvers.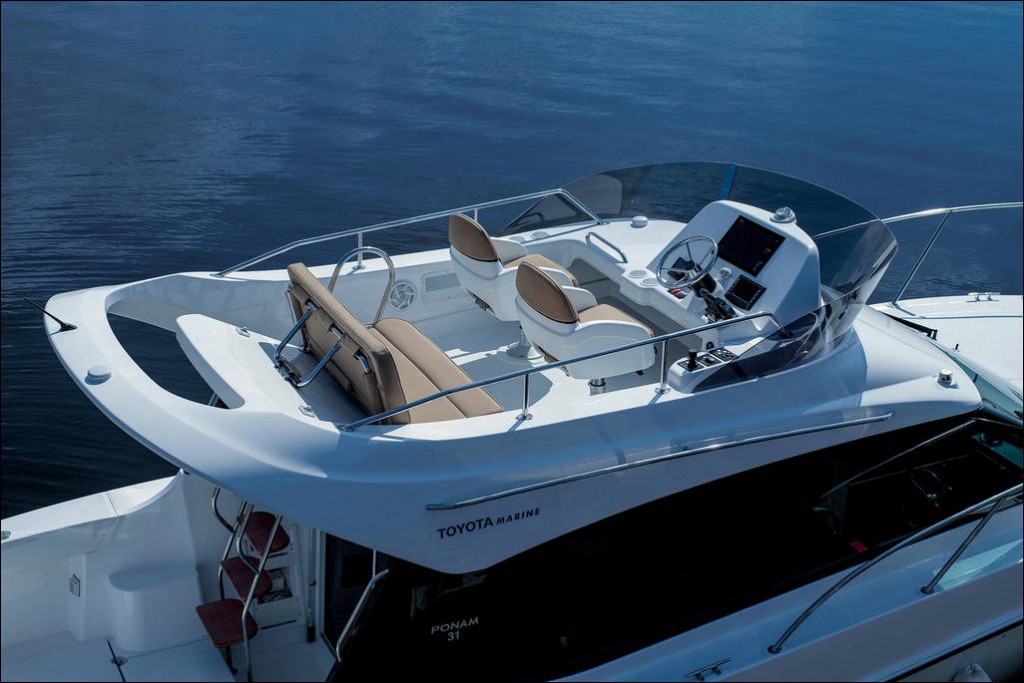 Unique and enduring styling
Reflecting years of experience incorporating complex curved surfaces into vehicle design, the Ponam-31 presents a solid, elegant form. Combining flowing surfaces and dynamic lines, the unique and imposing design of the Ponam-31 makes it immediately recognizable as part of the Ponam series, even when viewed from a distance.
An attractive rear view is created by the expansive eaves that extend outward from the cabin door to provide a high-performance weather shield. The rear deck rail evokes the look of an automotive spoiler.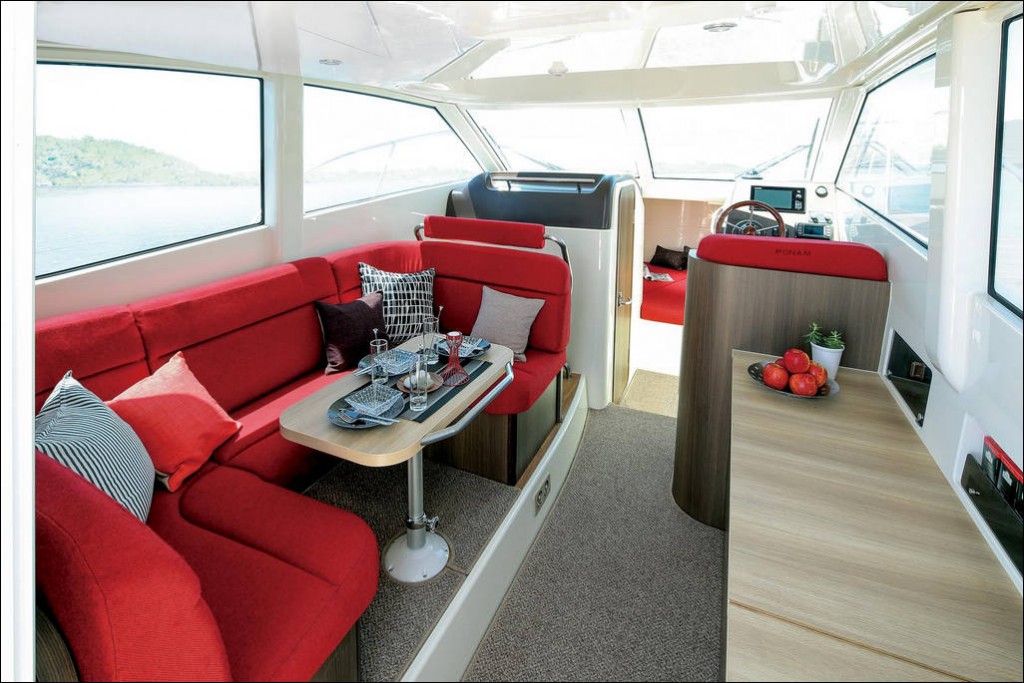 User-friendly interior and exterior
The Ponam-31 features an open-plan flybridge above the cabin with excellent visibility, as well as spacious forward and aft decks. The cabin is styled in a casual manner with the aim of creating a relaxing and expansive interior space. The layout, with its single central passage, is designed for user-friendliness. Fittings such as a sofa and counter can be laid out in various arrangements to enhance both comfort and convenience.