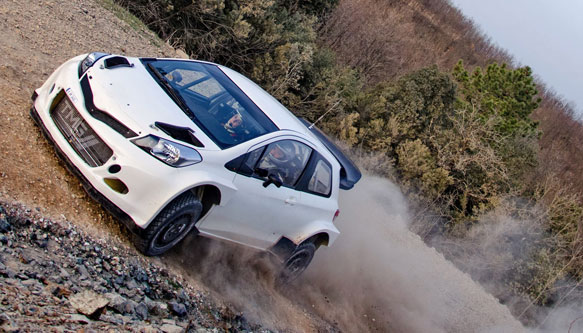 A couple of folks caught the Toyota Yaris in action in Belgium. It seems that the Yaris might be Toyota's return to the foray of World Rally Championship.
TMG (Toyota Motorsport Gmbh), Toyota's motorsport division did say however that the Yaris won't be competing in the 2015 season as they have prepped up the Toyota GT86 CS-R3 to compete in the WRC 2015 in Germany. It is a big thing because Toyota hasn't been participating in WRC for more than a decade!
Let's see how they fare next year.