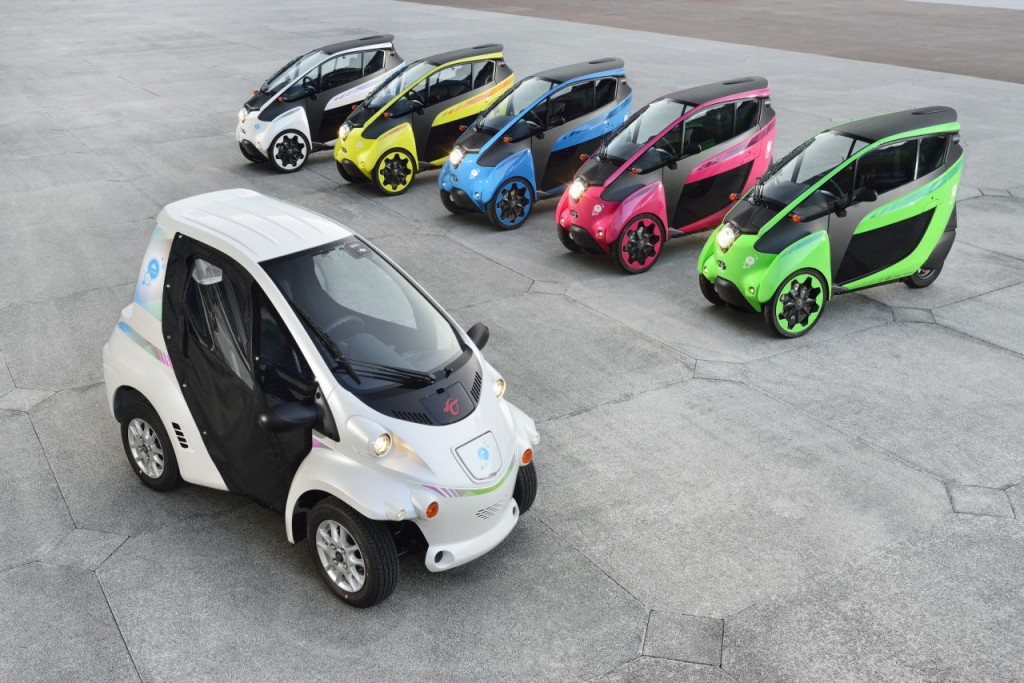 The clean city of tomorrow will see personal electric mobility harmoniously connected to public transport systems. By sharing this vision, five partners - the City of Grenoble, France, its metropolitan area Grenoble-Alpes Metropole, EDF and its affiliate Sodetrel, Toyota Motor Corporation and Cité lib - launched today a new service called "Cité lib by Ha:mo".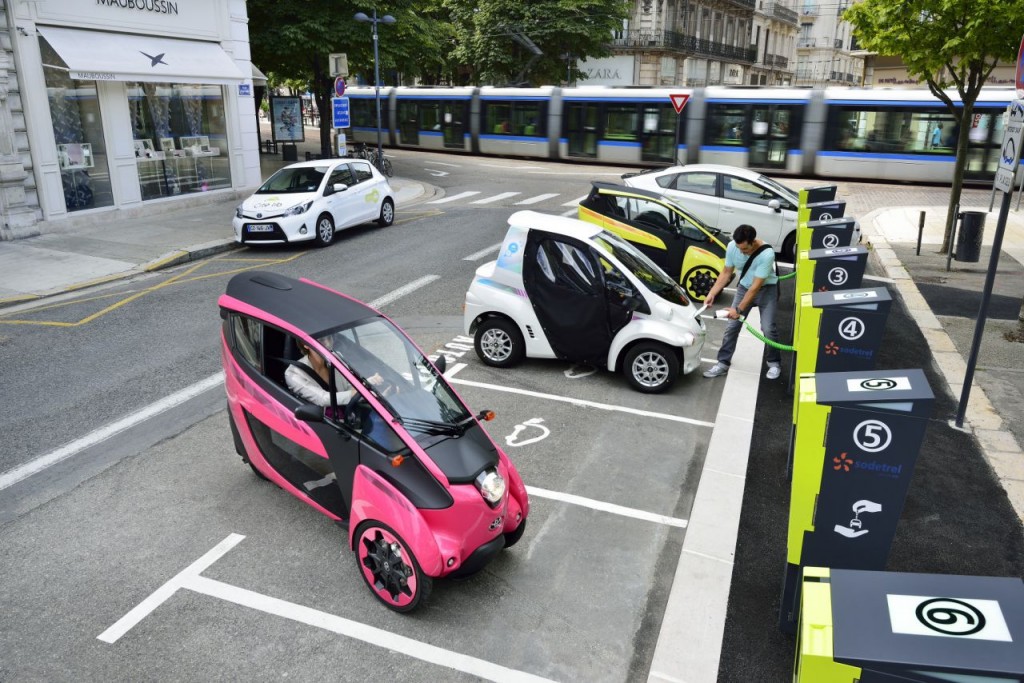 This new service is innovative in several ways :
It's not just another car-sharing service. By offering a new type of mobility based on ultra-compact electric vehicles, the service aims to complement Grenoble's public transport network with a solution for short-trips - including one-way trips - that can be planned as part of overall city journeys.

The vehicles and the charging stations are seamlessly connected to the IT infrastructure of Grenoble's transport network, offering both route planning and online/mobile app reservations.
Users can pick-up one of the 70 vehicles and drop it off at any station near their destination without having to return it to the original pickup point. They will only be charged for the ride.
It features 35 Toyota i-ROAD, the largest number in service in the world. The Toyota i-ROAD is an innovative, fun-to-drive three-wheel personal mobility vehicle equipped with revolutionary Active Lean technology that emulates the movements of a skier. The i-ROAD is as agile as a scooter with the enclosed-canopy comfort of a car. Thirty-five four-wheel vehicles, Toyota Auto Body's COMS, will also be part of the project.
The service eliminates the need to look for a parking place. In addition, the compactness of the vehicles makes it easier to plan and build parking and charging infrastructure.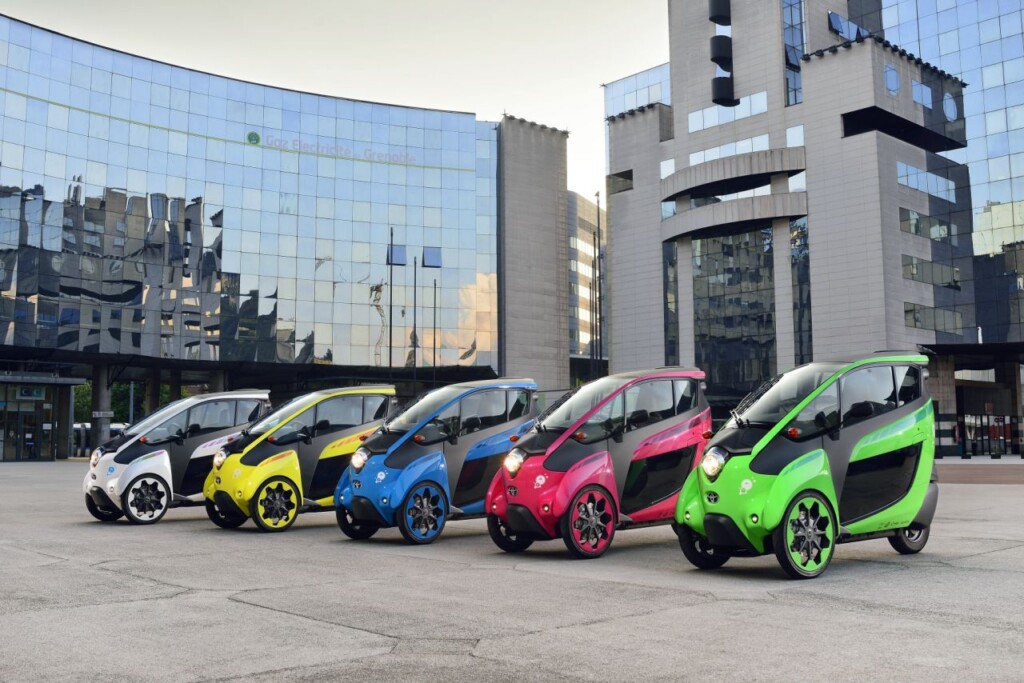 ADVERTISEMENT
With this new service, the Grenoble metro area continues its tradition of innovation and becomes the trial stage for what will be tomorrow's urban mobility. "Grenoble draws its strength from its capacity to accompany emerging initiatives and turn them into successes for everyone's benefit. By proposing a new clean mobility solution that complements bicycling and public transport, the trial 'Cité lib by Ha:mo' is in direct line with this tradition," comments Jacques Wiart, Deputy Mayor in charge of Mobility and Urban Transport at the City of Grenoble.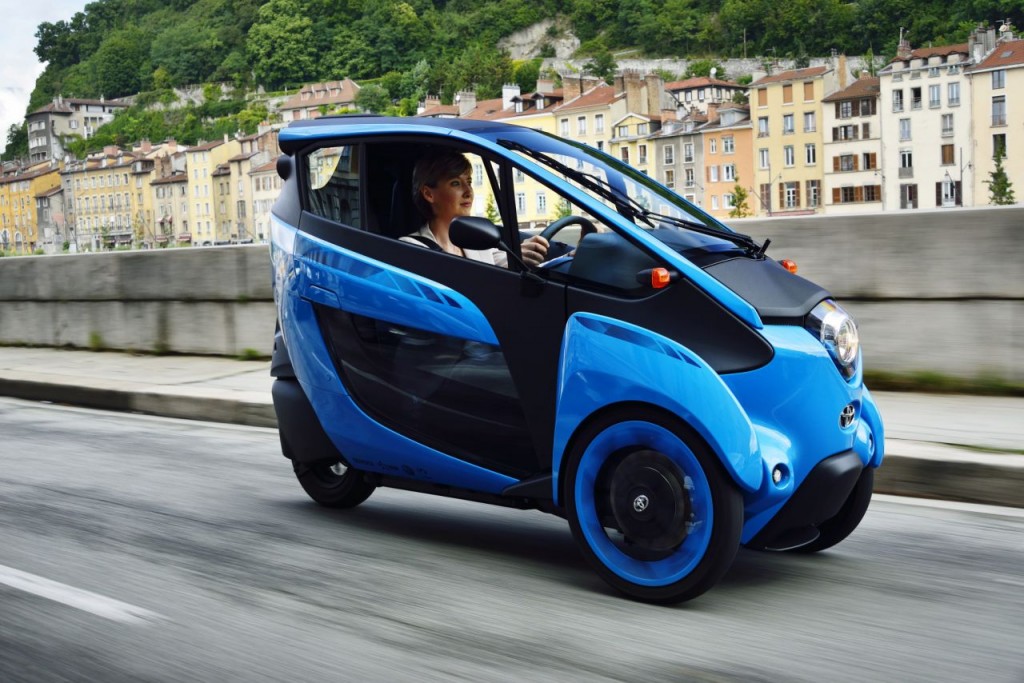 Grenoble-Alpes Metropole, which runs the area's public transport network, believes it's important to promote the switch to different modes of mobility for trips people are obliged to make - for instance going to work, school, or running a business. This would substantially contribute to the reduction of CO2 emissions and improve air quality. "The project 'Cité lib by Ha:mo' is only a start, but we believe it has the potential to encourage our citizens' active participation in the creation of tomorrow's mobility, and it goes in the direction we want to take," says Christophe Ferrari, President of Grenoble-Alpes Metropole.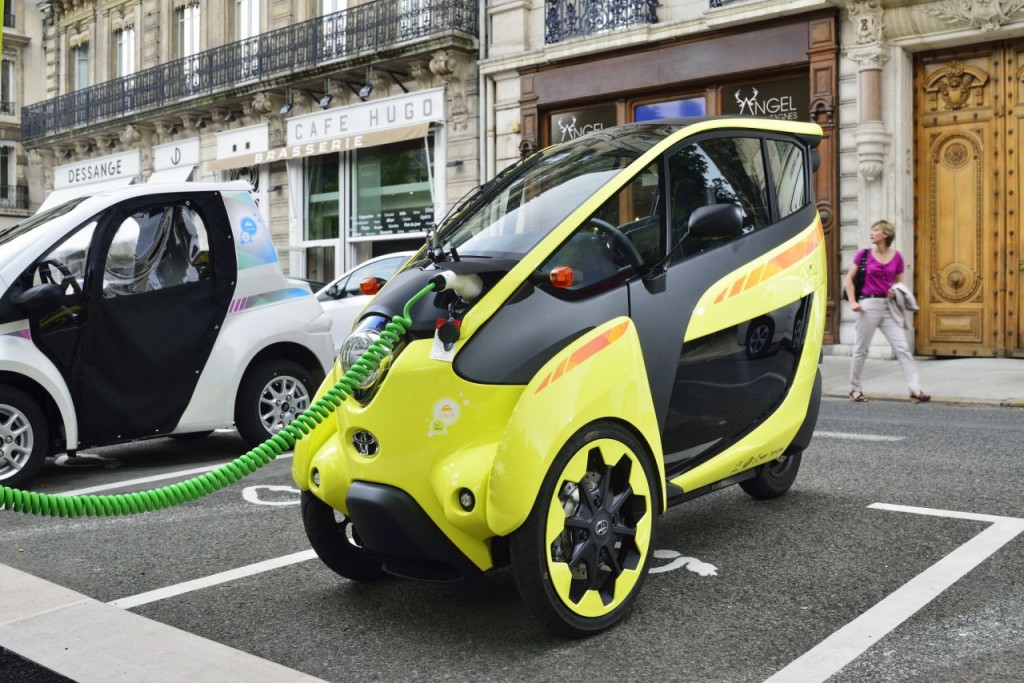 EDF has been doing research and innovating since its beginnings and is very proud to participate in the Grenoble project by bringing its competencies in terms of electrical charging infrastructure and its know-how in energy management. "Energy transition leads us to create and develop innovative solutions for low-carbon mobility in order to improve the quality of life of people in local communities. That is the very meaning of this unique trial project for EDF and its partners," says Jean-Pierre Frémont, Director of Public Markets for EDF. EDF Group's participation in the project demonstrates its commitment to developing low-carbon mobility as a provider of electric mobility services. EDF Group, together with its affiliate Sodetrel, aims to support all its customers - public, corporate and private - to move towards environmentally-friendly, less noisy and CO2-free modes of transport.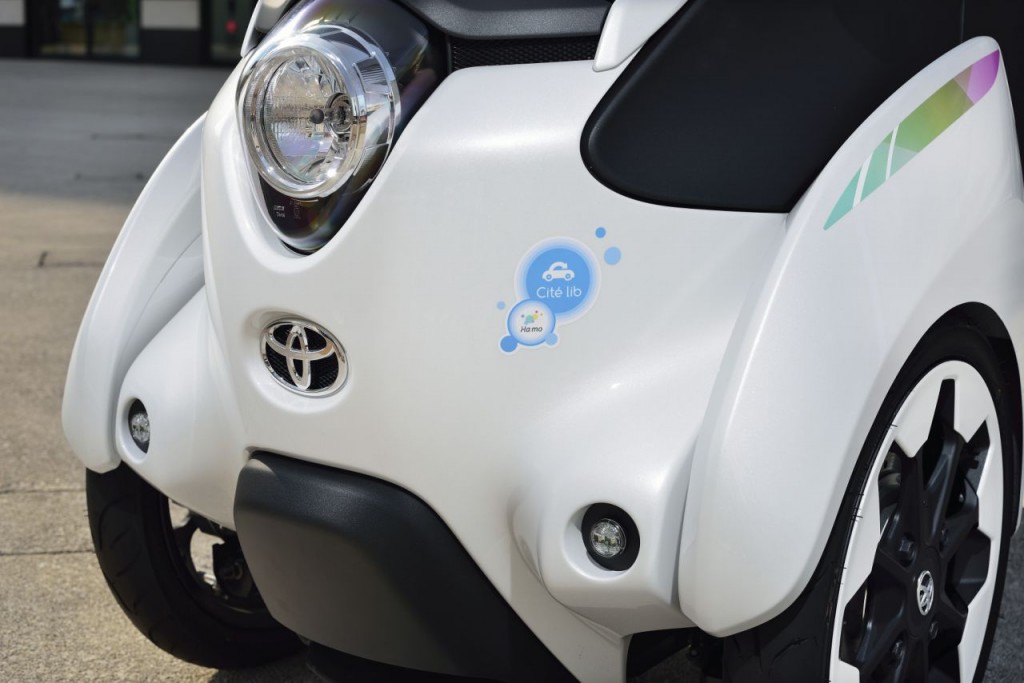 Toyota is not only contributing the 70 electric vehicles to the project. It is also responsible for the car-sharing management system - called Ha:mo (for Harmonious Mobility) - which it has been piloting in its home town of Toyota City in Japan. Toyota considers that electric vehicles are part of the overall solution for low-carbon transport and are especially suited to short-distance, urban journeys. Hybrids, plug-in hybrids and fuel cell vehicles will prove more practical for longer trips. "This project came to fruition because all of its partners have the same aspiration - we all want to be a part of creating a future urban mobility. Urban mobility solutions will be a key growth area for Toyota in the future. We are very excited to be working alongside the people of Grenoble in solving urban traffic problems," says Takeshi Uchiyamada, Chairman of Toyota Motor Corporation.
'Cité lib by Ha:mo' : a simple service accessible to Grenoble citizens
Having operated a car sharing service in Grenoble for nearly 10 years with 80 vehicles (petrol, hybrids, CNG and electric), Cité lib will manage the day-to-day operation of the new service. The additional 35 i-ROAD and COMS will double its fleet and offer a different type of service to its subscribers. 
"The main advantages for our existing and new users will be the ability to pick-up and drop-off at a different location, and the flexibility of a very small vehicle for short trips,"
 explains Martin Lesage, Director, Cité lib.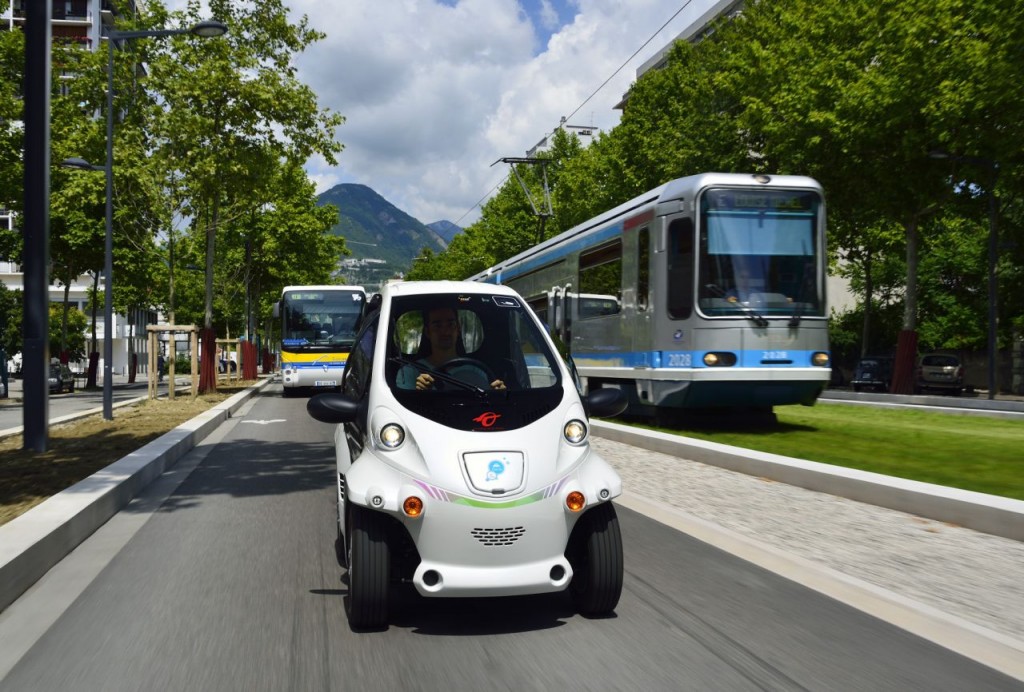 Who can use 'Cité lib by Ha:mo'?
Any person 18 years or older with a valid drivers' license

Users need to subscribe to Cité lib (

www.citelib.com

) online or by appointment at one of the three multi-modal transport offices in Grenoble
Where are the charging stations located?
A total of 27 charging stations are in Grenoble, Fontaine, Gières, St Martin D'Hères, Seyssinet-Pariset, et La Tronche, close to tram, bus or train stops
Each station is equipped with at least four spots for i-ROADs and COMS
Some stations also feature one or two spaces for other EVs and PHVs
How do you reserve a vehicle?
Once a Cité lib subscriber, you can download an app to your smartphone or tablet (Cité lib by Ha:mo in app stores) or to your PC from 

www.citelib.com
With the app, users can see the locations within the city of vehicles that have sufficient charge to be used
Once a user returns their vehicle to any station and plugs it back in, the vehicle's battery will start charging and use charge will end
How much is the service?
The service fee is geared towards short trips with a significant discount for annual subscribers to Grenoble's transports (MetroVelo, TAG, Itinisere or even rail with TER)
| | | |
| --- | --- | --- |
| Length of use | Full fare | Reduced fare (annual subscribers to MétroVélo, TAG, Itinisère or TER) |
| 0 to 15* minutes | 3 euros (~RM12.43) | 2 euros |
| 15 to 30 minutes | + 2 euros (total = 5 euros) | + 1 euro (total = 3 euros) |
| 30 to 45 minutes | + 1 euro (total = 6 euros) | + 1 euro (total = 4 euros) |
| 45 to 60 minutes | + 1 euro (total = 7 euros) | + 1 euro (total = 5 euros) |
| 2 hours | Total 11 euros (~RM45.50) | Total 9 euros |
| 4 hours | Total 19 euros (~RM78.73) | Total 17 euros |
*charging occurs for each 15-minute interval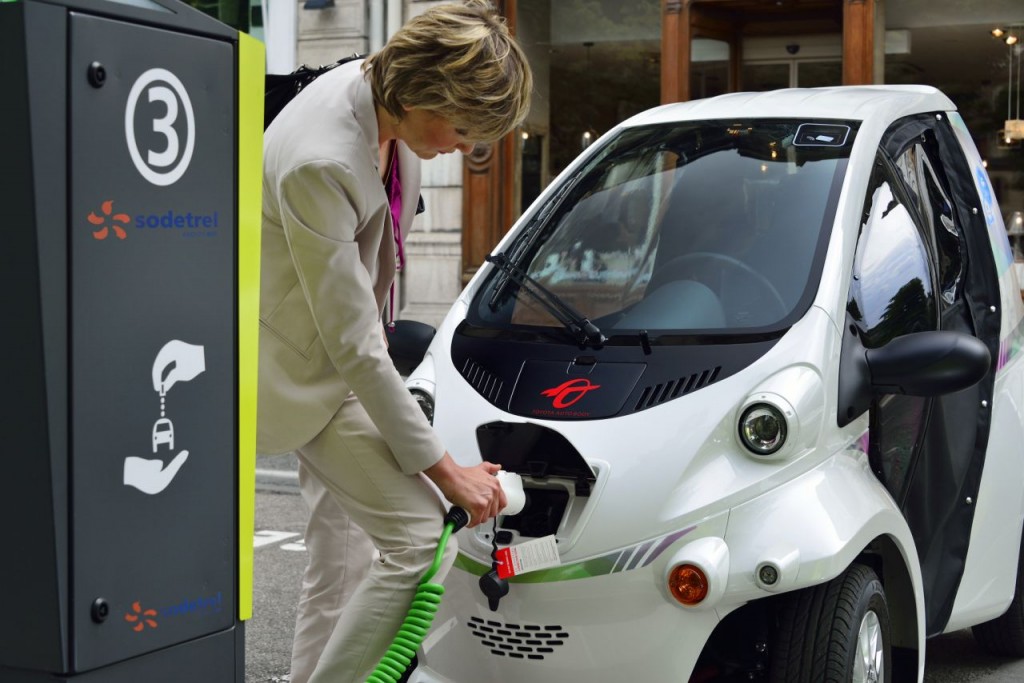 How much does the EV/PHV charging service cost?
Once the administrative and badging cost of 25 euros is paid, plug-in vehicle users will be able to use the charging service for free until 31 December 2014. From January 2015, a pricing schedule will be offered with costs varying between 2 and 5 euros for an hour of charge, depending on charging speed (normal or fast). Charging time will be limited, especially during daytime hours, in order to discourage prolonged parking and allow maximum access to these parking spots.
'Cité lib by Ha:mo' will open to the public on 1 October 2014 for a three-year period. The project partners will use this trial to collect valuable data on technical aspects and user behaviours, thereby contributing to the future of mobility through a very concrete and practical initiative.