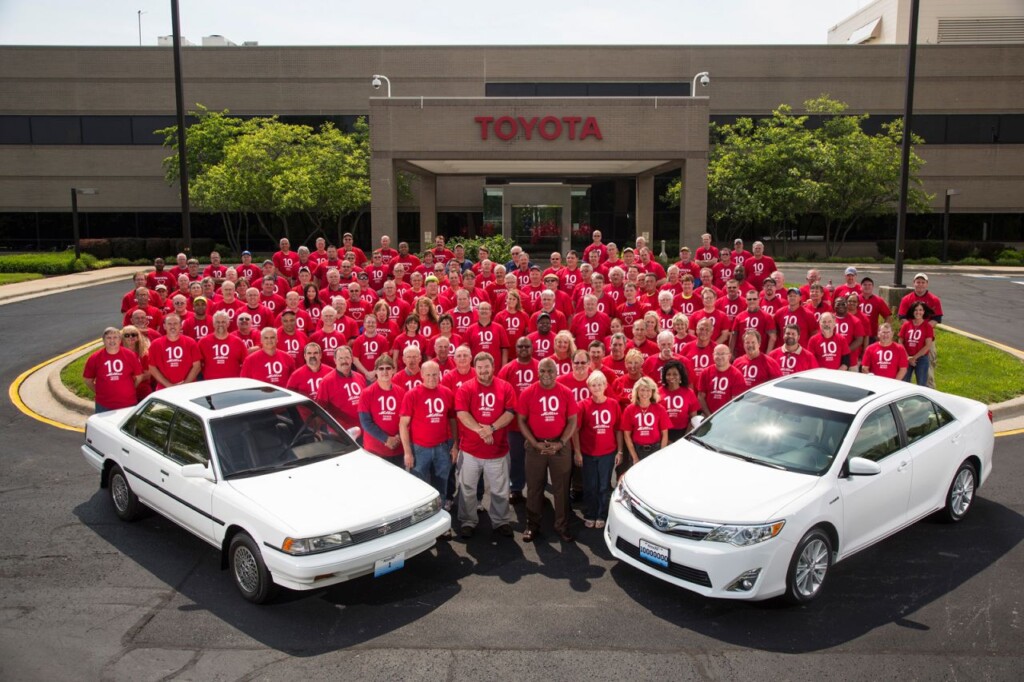 ADVERTISEMENT
While other car companies would have put a milestone car directly into a museum, Toyota United States decided that it was better to award it to a lucky employee via a random drawing. After all, these are the very people who literally made the company's successes in making this goal possible.
The lucky employee who won the 10-millionth Camry made in a random drawing was an employee from Georgetown, (not in Pulau Pinang) Kentucky.  Tom Keith (picture below) has been with the company for 26 years and he is one of the remaining 200 or so employees still working at the plant since the first Camry was produced in 1988. He won the white Toyota Camry Hybrid from around 7,000 other workers in the factory.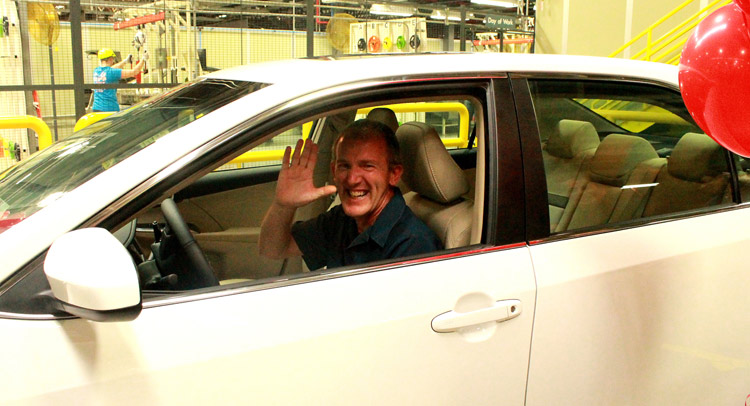 Obviously, the lucky winner couldn't believe what happened to him. "I'm in shock. I'm going to surprise my wife. She works at the Scott County Library and drives a 2007 Avalon. I'm going to go over there this afternoon, move her car out and park the new Camry in her space. She's going to scream," said Tom Keith. Nice one Tom!
Source: Carscoop