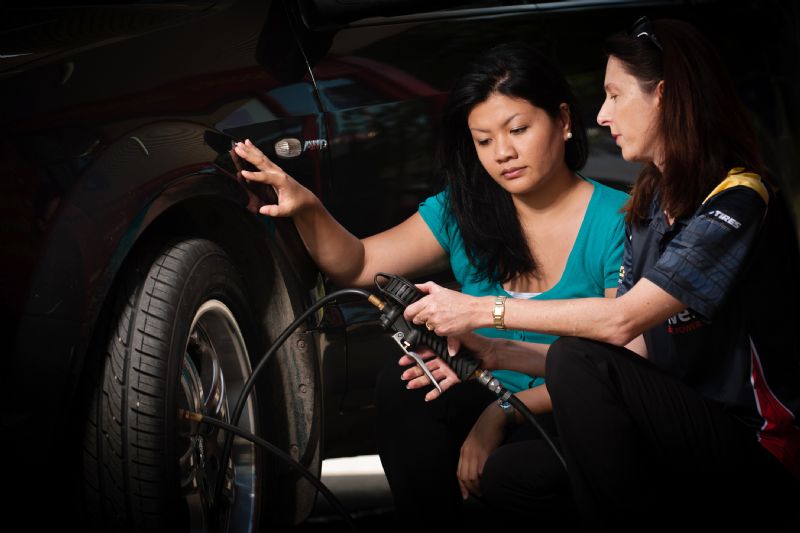 This is a follow up piece of my tyre review articles. Do check out Part 0 and Part 1 to get a better context of the story.
Over the past two weeks I have been trying to figure out this squeaking noise I hear coming from my car and for the life of me, it irritated the hell out of me. The noise only appeared when the car was moving very slowly (<20kmh) and it became apparent especially when I do wind down the window. The squeaks may be irritating but it does mean that the Good Year Asymmetric 2 tyres weren't creating so much road noise that it covers the squeaks.
I have travelled around 6000km with these tyres and I can say that the grip is great and it is fantastic. Over the Hari Raya weekend, I took the car up and down Genting a couple of times, both at night and both where I was driving a little bit spirited. I used the standard highway and main roads to reach up the top. One thing for sure is that especially once I pass Awana Hotel, the bends tend to get a little bit tighter and if I am usually trigger happy with my right foot, I can see the traction control lights blinking away on the dash.
This time, as reckless I was with my right foot (it thinks it is an on-off switch), the traction control lights didn't appear and the rear wheels kept on gripping nicely. The tyres helped immensely and I do enjoy using them for spirited drives as well as a day-to-day basis. Ever since I filled it up with air two months back, I haven't had the need to top up as it steadies at a nice 32 PSI (front) and 34 PSI (rear) pressure.
So far I haven't had much planned yet for the month of August but hopefully I should be able to try out various routes with these tyres to get more feedback.
*This is the personal opinion of the writer and does not necessarily represent the views of Autofreaks.Net