Polestar will envision the bright and pure future of mobility during the Salone Internazionale del Mobile 2019, as part of Milan Design Week. Named "Into the Light", Polestar has collaborated with Swedish audio and visual experts, Teenage Engineering, to visualise this optimism by presenting two iconic structures.
The fuel station is an architectural and cultural landmark that stands as a symbol of mankind's mobility and engineering achievements, but also as a reminder of the reliance on fossil fuels. These stations are gradually becoming relics from another time but their role as social meeting points is increasingly relevant in a new era of charging and electrification.
The slot car track illuminates the fun of driving with electricity. As an interactive installation, every visitor can make a contribution to the installation in the form of movement, light and sound, with a greater sensory experience created as more players join in – highlighting the enjoyment of electrification.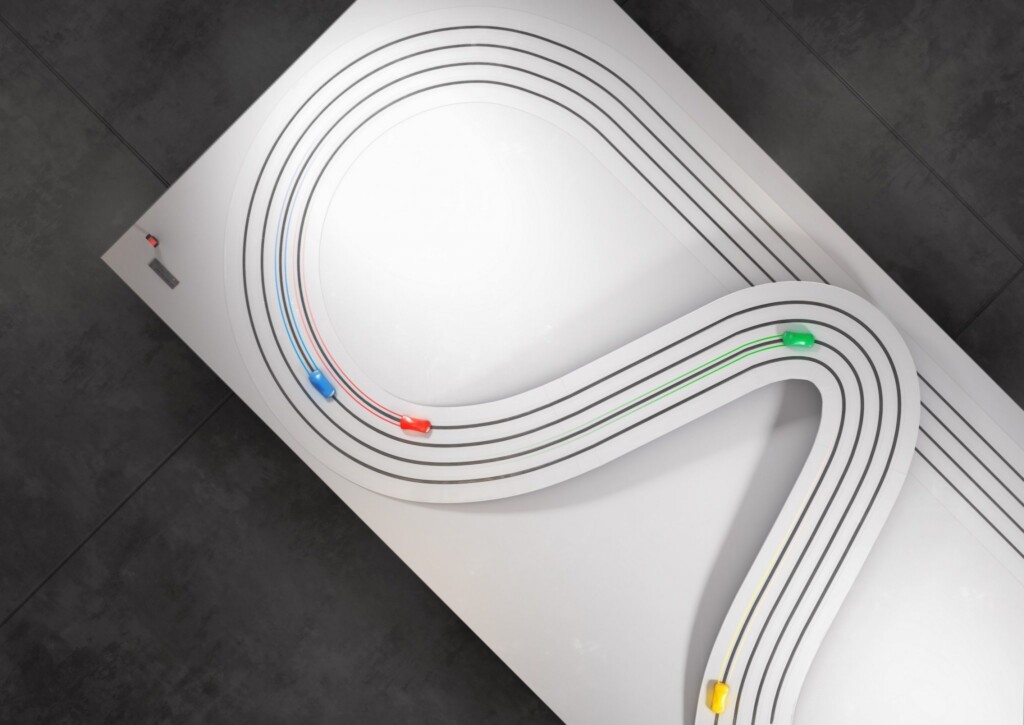 Thomas Ingenlath, Polestar's Chief Executive Officer, explains: "Electrification is at the heart of Polestar. This is the dawn of a new and exciting electric age. Aesthetics are an essential part of our brand, fitting perfectly with Salone Internazionale del Mobile and other events at Milan Design Week. The Polestar design installations will be thought-provoking and encourage visitors to engage in conversations around the paradigm shift from fossil fuels to electric mobility."
The Polestar installations will be located in the Tortona District of Milan, Italy, at Opificio 31, organised around a large courtyard area. They can be viewed between 10:00 and 21:00 from 09-14 April 2019, with a special evening event and late closing on Wednesday 10 April.