Country Heights and its partner, Goldenport Enterprises today announced that Malaysia will host its first Asia GT Festival from 15 -17 March 2019 at Sepang International Circuit (SIC). The racing festival will see over 30 GT cars from all around the world racing for the coveted prize money pool of RM5.45 million (RMB 9,000,000).
The first to be held outside of China, Asia GT Festival is a precursor to a five-year agreement between Country Heights and Goldenport Enterprises and it will be on SIC's motorsports calendar for the duration of the agreement.
"Through this Asia GT Festival, we want to grow Malaysians' exposure to a different kind of four-wheeled motorsport racing," said Executive Director of Country Heights, Matahari Lee at the press conference. "Besides that, our other objective of hosting this race is to provide aspiring Malaysian racers the opportunity to be part of an internationally renowned racing event." He added that this racing event is a step forward for Country Heights and the MINES Car City Centre towards their vision of developing the country's automotive lifestyle and motorsports industry.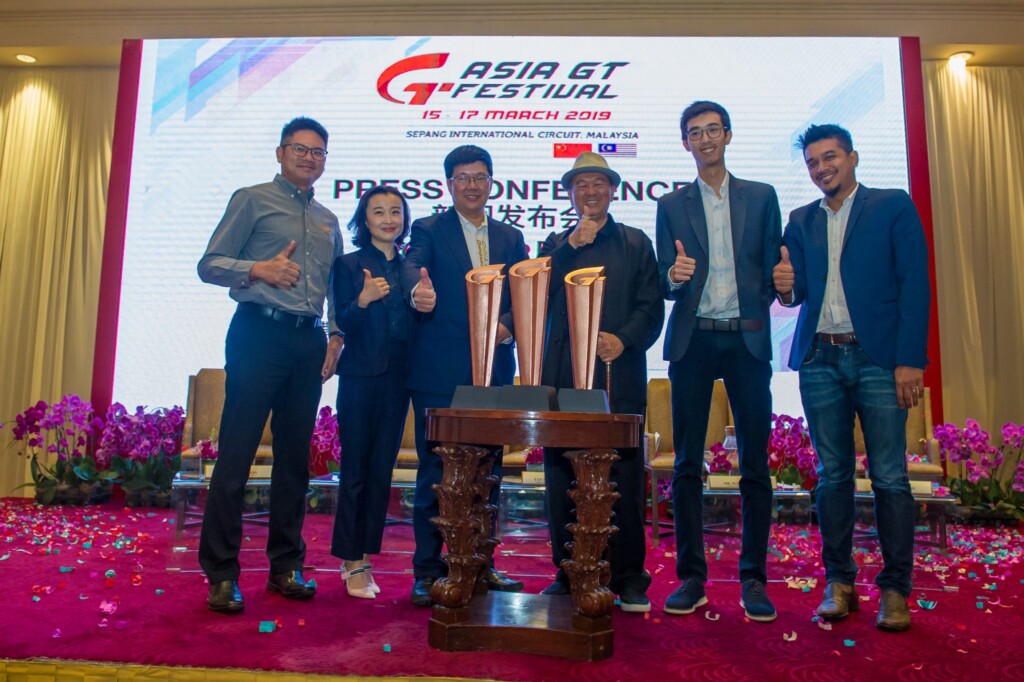 "Since last year, we have been planning to broaden the appeal of Asia GT to the region and Malaysia is the best place to start because there are many passionate motorsports fans here," said founder of Goldenport Enterprises, Jim Ye. "We are thrilled to be here in Kuala Lumpur which is a city with a rich culture and exciting opportunities. This is an exciting time for us and our partner Country Heights to see Malaysia as the highlight of the Asia GT racing calendar."
The race festival is expected to be participated by some of the world's famous racing brands such as Porsche, Audi, Ferrari, Bentley, McLaren, and Mercedes Benz. Throughout the three-day event, spectators can expect to see races such as the GT3 and GT4 categories and the Malaysia Speed Festival (MSF) support races that will feature performance-modified manufactured cars. The MSF is a purpose-built motorsports club started by enthusiast for enthusiast to facilitate races for the masses in a safe yet highly-competitive and affordable racing environment. The main goal of the MSF is to develop and grow the Malaysian motorsports industry.
Tickets for the Asia GT Festival is now available and can be purchased through MotoNation's Facebook page or their official website (motonation.com.my) The ticket price categories range from RM20 to RM350.