With less than 14 days left in 2018, Goodyear Malaysia celebrates not only a successful year, but an exciting one as well. The finale of the Battle of the Clubs (BOTC) 2018 was held, after 14 car clubs battled it out throughout six monthly challenges to be crowned the Goodyear Best Car Club of 2018.
After an exciting day of sliding with GoKarts and five gruesome challenges over the past 6 months to test the mettle of each participating team, the club that emerged as Goodyear's Car Club of 2018 was SQUAD with 410 points! VW Club Malaysia and ANTERA Motorsports each clinched the second and third position respectively, with 390 and 380 points.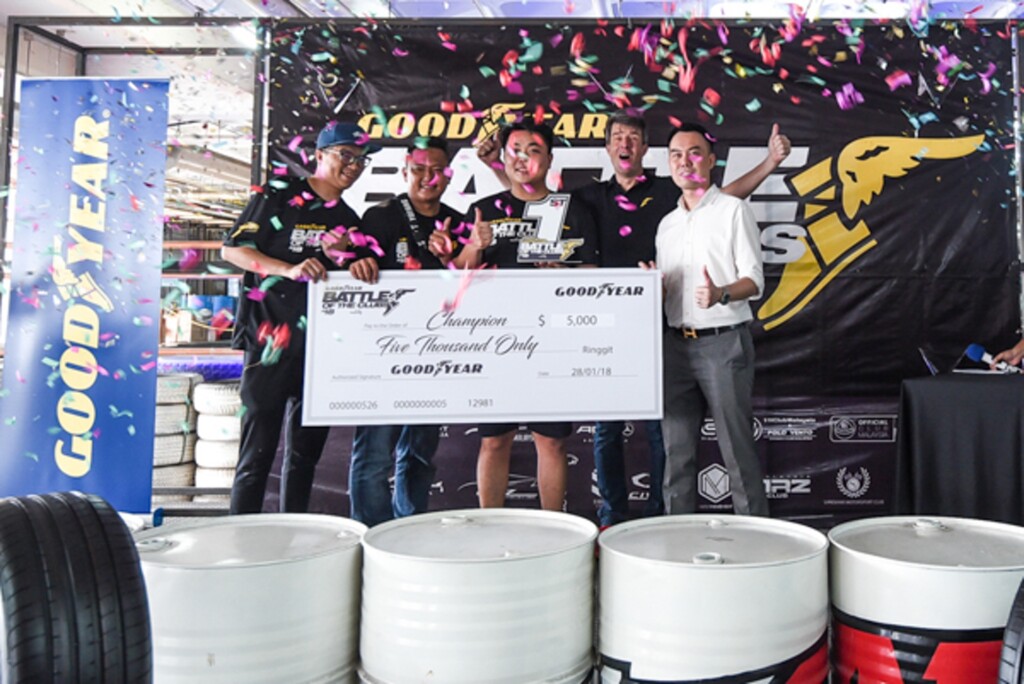 The Goodyear BOTC 2018 began in July with a treasure hunt challenge that took participants around the streets of KL in search of an elusive prize, followed by a paintball challenge in August where participants had to put on their tactical hats to claim more points for their respective clubs.
The heat began to turn up with a GoKart race in September and a Time Attack event in October, where the clubs put their driving skills to the test in technical courses that required good cornering techniques. October was also the month that saw the second last event – a futsal tournament – being held. These events have led up to the final challenge that comes in the form of a Blastacar Drift Tandem.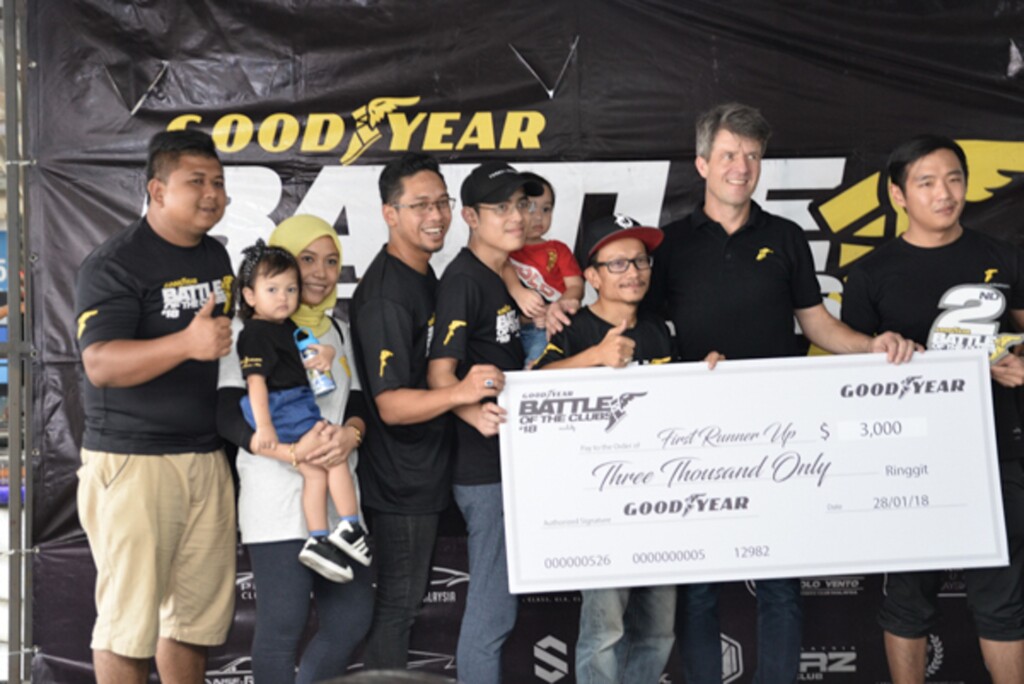 As its name suggests, the Blastacar Drift Tandem event saw ANTERA Motorspots, SQUAD and VWClubMalaysia, the top three clubs with the most amount of points going head-to-head in a drift battle using go karts that are specially made for drifting.
Ben Hoge, Managing Director for Goodyear Malaysia said: "At Goodyear, we are passionate about automotive sports and at the same time dedicated to being safe on the roads. The Battle of the Clubs campaign is a great way for us to share our love for motorsports while simultaneously advocating responsible driving via events that are held in a closed environment.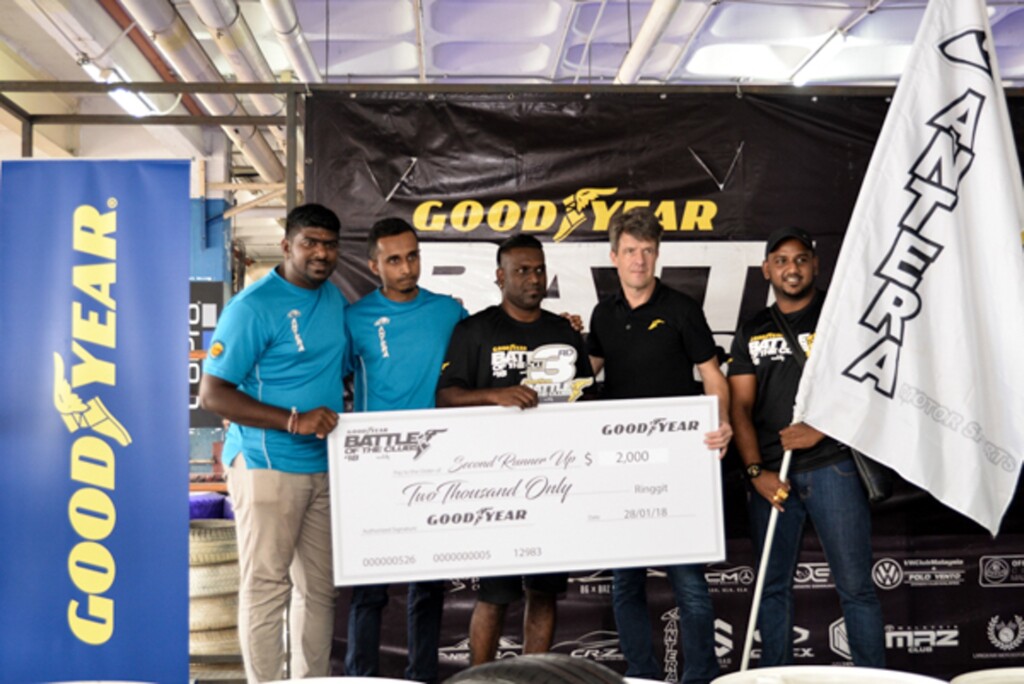 "BOTC is also a means for us to better connect with the many automotive clubs here in Malaysia and build a better relationship with them while showcasing how important a role tires play in road safety. In addition, the activities that were organised during the Battle of the Clubs relate closely with the offerings of our products. The Time Attack and Drift Tandem events for example, showcase how important tyres are at maintaining control of a vehicle."
The final BOTC event was open to the public to witness and to spice things up, those who attended had the opportunity to purchase selected Goodyear tyres at discounted prices. This event took place on Sunday, 16 December 2018 at BlastaCars, which is located in the level 5 parking area of Sungei Wang Plaza, from 9 am to 3 pm.
All participating teams celebrated the closing of Goodyear's Battle of The Clubs 2018 event with a high note, fuelling anticipation and excitement for Battle of The Clubs 2019.
More information about Battle of the Clubs 2018 can be found at https://www.facebook.com/GoodyearMalaysia/.