Automotive sports has long been associated with burning rubber and having a little fun by pushing cars to the limit. Goodyear recently organized a Time Attack event with a little twist – one that showcased how tires give you the ability stay in control even when driving spiritedly.
The event, which took place at the Putrajaya Recreational Airfield, is part of the annual Goodyear Battle of the Clubs campaign. During the event, 15 car clubs pitted their best drivers against the clock to find out who will take home this year's title. To maintain an even playing field, the drivers drove two Honda Civics (FC2) that were running on Goodyear 225/50R17 Eagle F1 Asymmetric 3 tires. These tires are equipped with Grip Booster and Active Braking Technology to deliver high-end performance for better handling and braking.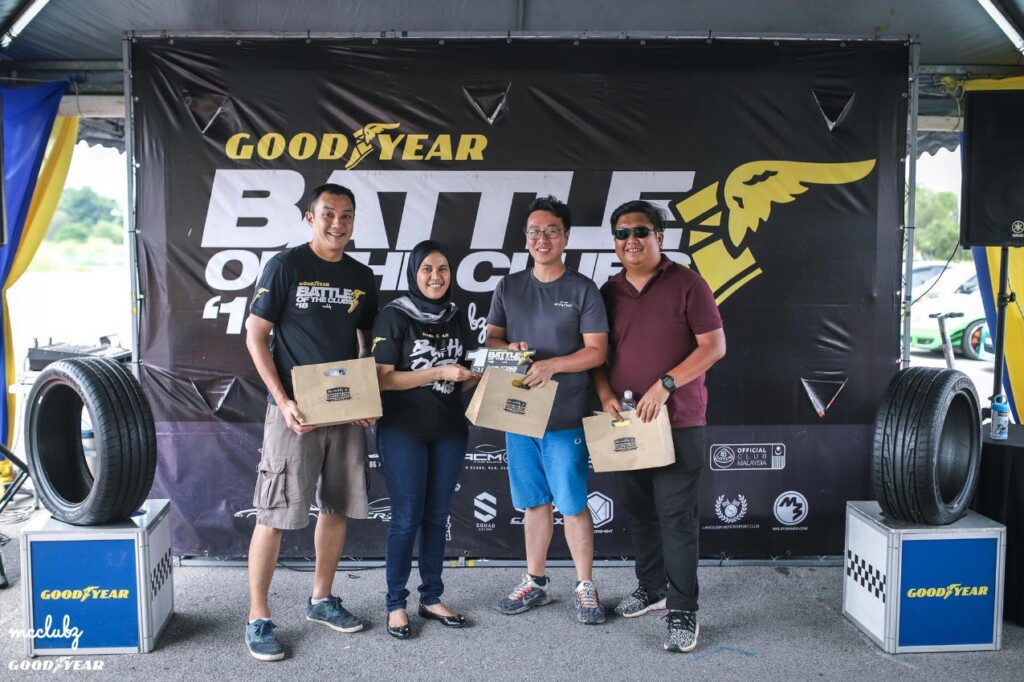 After an entire day of slaloms, doughnuts and 3-point turns, three clubs, namely the 86/BRZ club, VWClubMalaysia and SQUAD emerged the fastest around the course. The 86/BRZ club clinched the top spot with an average time of 1 minute and 17 seconds and coming in close on second spot was VWClubMalaysia with an average time of 1 minute and 20.3 seconds, while SQUAD bagged the third spot with an average time of 1 minute and 20.4 seconds.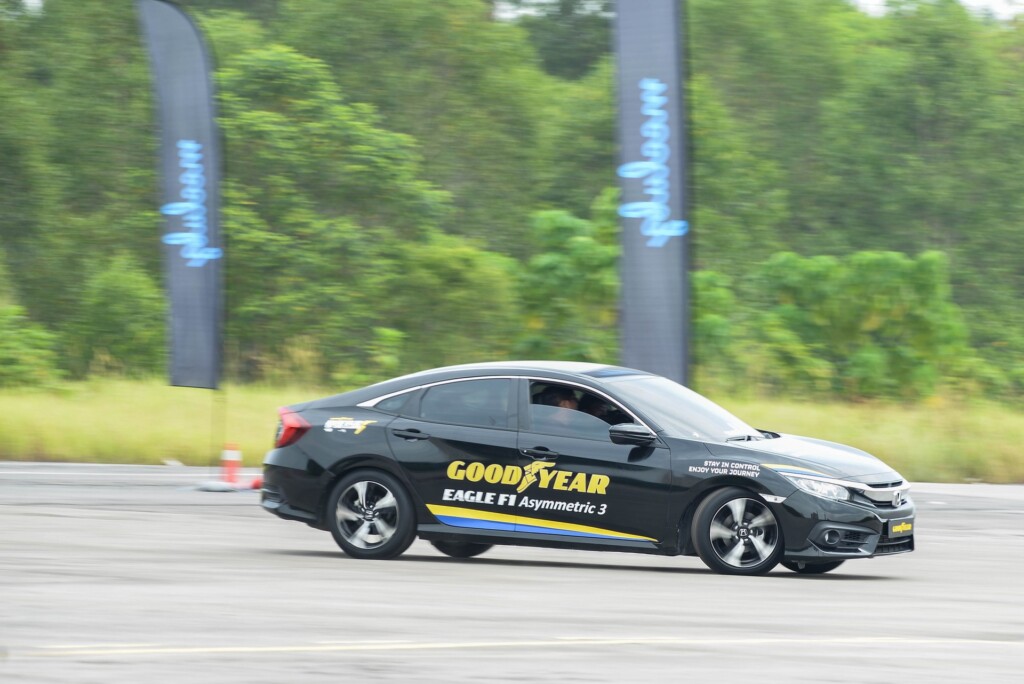 Ben Hoge, Managing Director of Goodyear Malaysia, said: "The Battle of the Clubs, or BOTC, acts as a platform for the car clubs in Malaysia to gather, interact and compete in a healthy manner, all for the love of driving. Activities that are part of the BOTC are carefully organized with three things in mind – to firstly remind drivers the importance of being safe on the road, to create an avenue for car clubs to experience Goodyear tires themselves and most importantly, to give car clubs a platform for them to socialize and together, promote a safer driving community."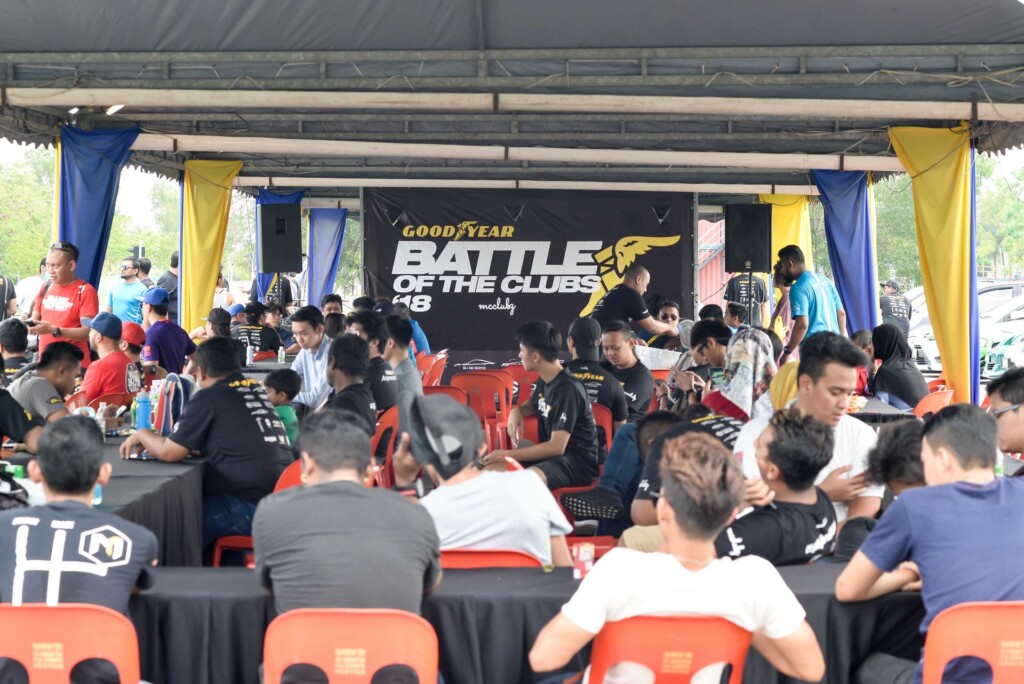 Kickstarted since June this year, the Battle of the Clubs is an annual campaign by Goodyear for Malaysian car clubs to connect through friendly competition, with the ultimate aim of promoting a safe driving culture among Malaysians. There are six events planned this year, with the Time Attack being the fourth. Each participating club is required to complete six challenges that will test the team's problem solving, teamwork and communication, physical endurance, and driving skills, to claim the title 'Best Car Club of 2018'.