Based on the INFINITI Q60 sports coupe, 'Project Black S' is an engineering test-bed exploring how Renault Sport Formula One™ Team-inspired dual-hybrid powertrain technology could be deployed in a road car. The Q60 Project Black S development prototype represents the maximum level of performance, dynamic capability, effective aerodynamics and intelligent energy management offered by INFINITI.
Moving on from the Geneva 2017 design study of the same name, the Project Black S prototype now boasts many developments. These include weight reduction, a motorsport-inspired interior, an aero-effective and purposeful bodywork update, and significant powertrain advancements with a world-first energy recovery system that harvests energy under braking and acceleration. The result of INFINITI's Alliance partnerships, Project Black S represents an ongoing learning venture between INFINITI and the Renault Sport Formula One Team, exploring the potential for motorsport-inspired products and processes.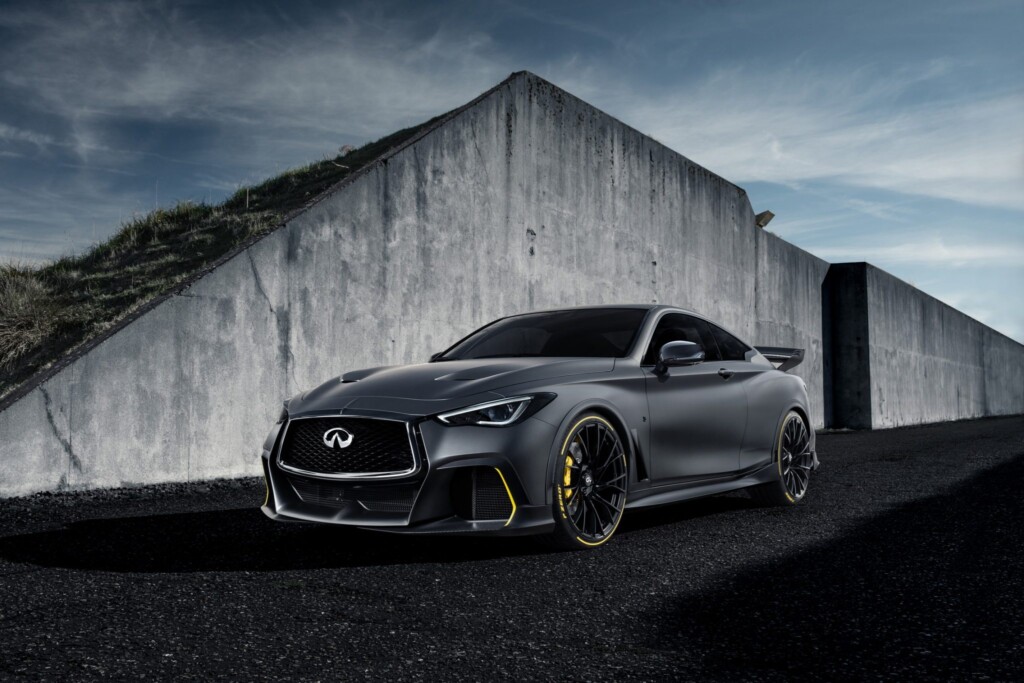 The world-first dual-hybrid technology is derived from Formula One and engineered specifically for the road to create a potential new performance flagship. It also illustrates INFINITI's commitment to developing exciting high-performance electrified powertrains.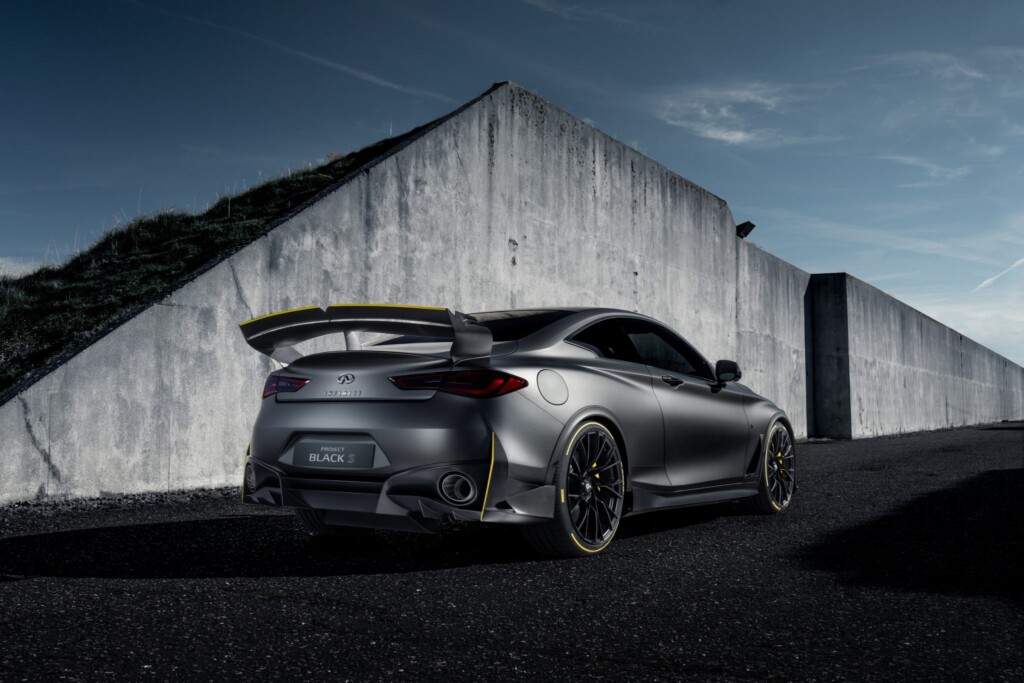 A focused, agile team of designers and engineers has enabled the rapid development of early prototypes, with feasibility and performance testing due to continue into 2019. A test-bed based on the INFINITI Q60 and its 400 hp 'VR30' twin-turbo V6 engine, the Formula One®-inspired dual-hybrid system combines supersport performance with smart energy management. Recuperating heat and kinetic energy, the system could transform the performance of the brand's road cars.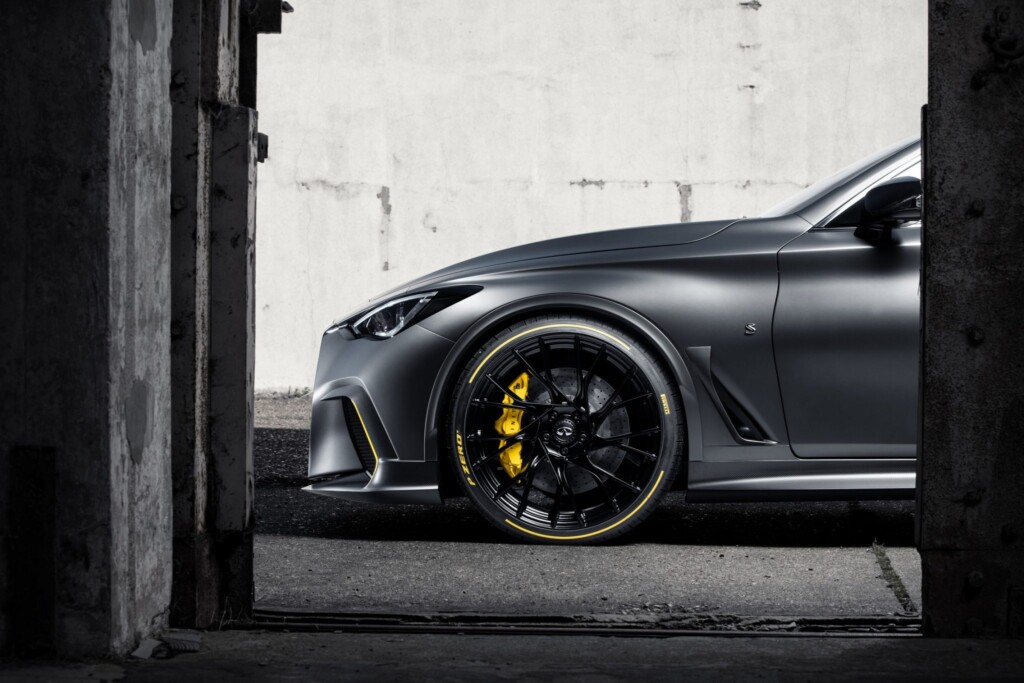 The VR30 engine has been developed using two heat energy harvesting systems ('MGU-H': motor generator unit – heat) which develop electricity under acceleration. Paired with a kinetic harvesting system ('MGU-K': motor generator unit – kinetic), generating electricity under braking, Project Black S is a unique and exciting electrified performance hybrid prototype.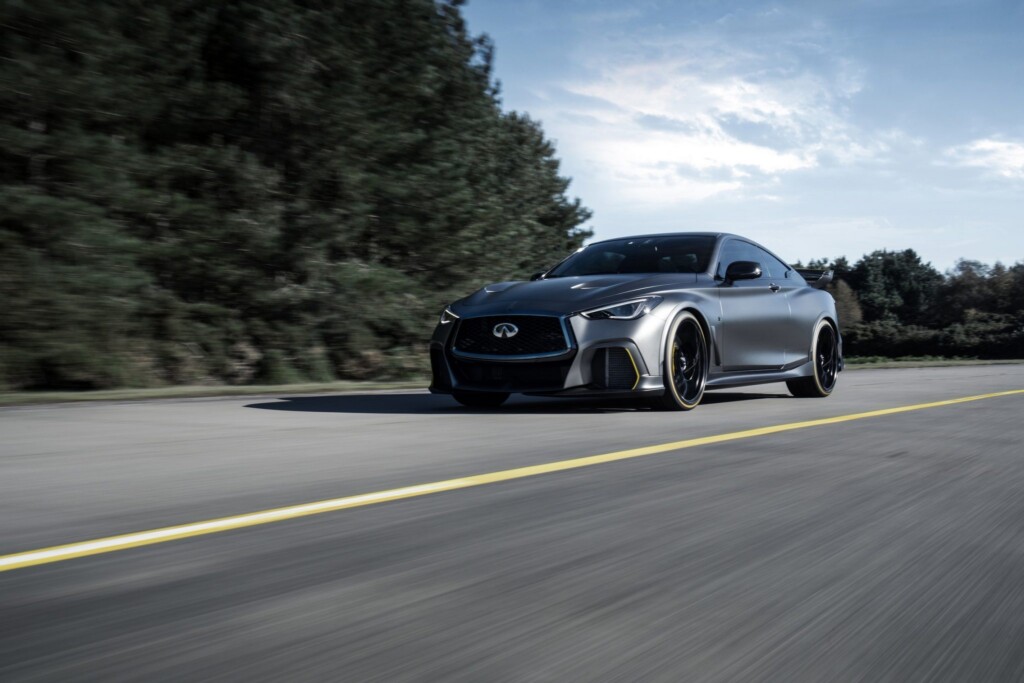 Designed and engineered in collaboration with the Renault Sport Formula One Team, the Project Black S prototype represents the ultimate expression of INFINITI DNA. The development prototype builds on the organic, artistic design of the Q60 sports coupe, giving it greater aerodynamic efficiency and high levels of downforce, as well as a functional motorsport-inspired look. Its high-performance design is matched by the creative packaging and engineering of its unique dual-hybrid powertrain.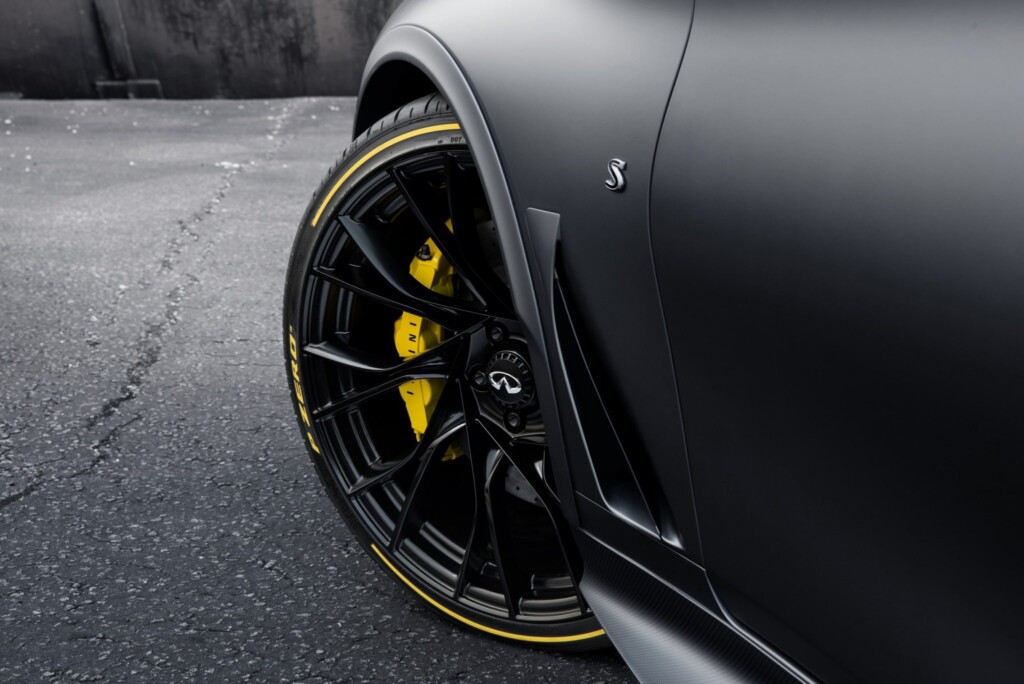 "INFINITI has reached another milestone on its road to electrification. Building on the strength and success of the electric vehicle expertise of the Renault-Nissan-Mitsubishi alliance, INFINITI is showing the Project Black S, a high-performance prototype with F1 technology resulting from collaboration within the Alliance. The Project Black S represents the very top end of electrification in the Alliance portfolio, and is another example of INFINITI's entrepreneurial spirit on its journey to electrification from 2021 onward. 'Project Black S' utilizes high power and smart energy management from advanced powertrains, a thrilling dynamic capability on road and track, and a performance-oriented aesthetic. A collaborative venture between INFINITI and the Renault Sport Formula One Team, the Project Black S prototype is a test-bed for new ideas and technologies, demonstrating how our Alliance partnerships could make our ambitious visions a reality," said Roland Krueger, President, INFINITI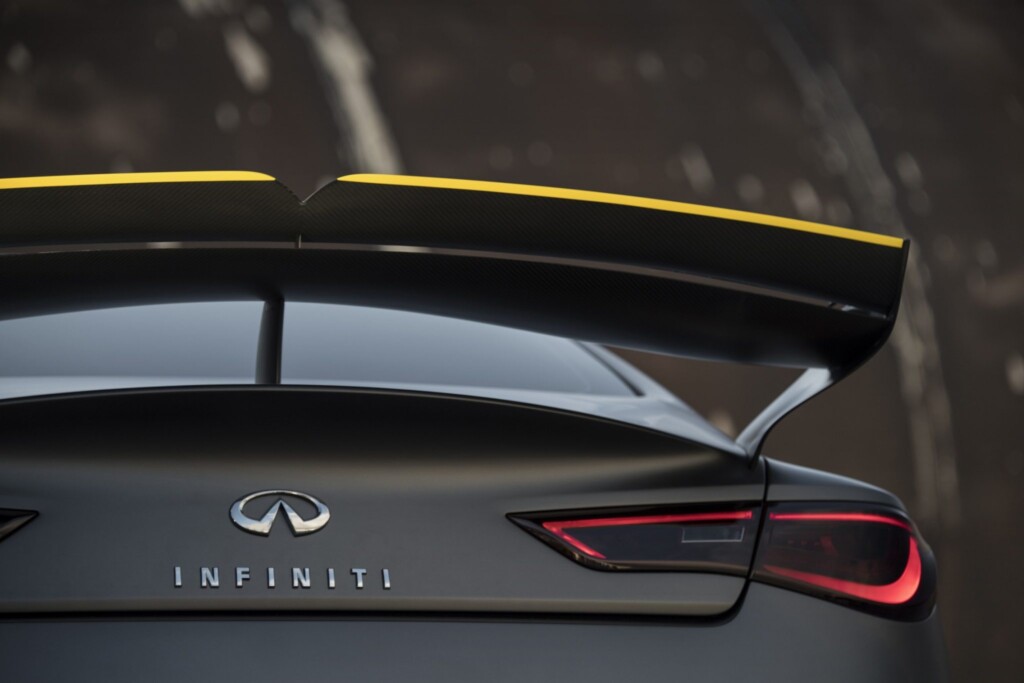 Powertrain
Prototype 3.0-liter 'VR30' twin-turbo dual-hybrid V6 gasoline
Type
Twin-turbocharged with dual-hybrid energy recovery system (ERS)
Displacement (cc)
2,997
Bore and stroke
86.0 x 86.0 mm
Cylinder angle
60deg
Cylinder layout
V6
Max power, engine
298 kW (400 hp / 405 ps) @ 6,400 rpm
Max torque, engine
475 Nm (350 lb ft) @ 1,600-5,200 rpm
Valves
24 (four per cylinder)
Fuel system
Multi-split direct injection gasoline
ERS
MGU-K (1), MGU-H (2)
Motor generator unit – kinetic (MGU-K)
Type
AC permanent magnet synchronous motor
Max power
120 kW
Motor generator unit – heat (MGU-K)
Type
AC permanent magnet synchronous motor, split-turbo
Max power
30 kW
Battery
Type
Lithium-ion polymer
Voltage
400V
Energy
4.4 kWh
Power
120 kW
Total powertrain output
Max power
420 kW (563 hp / 571 ps)
Max torque
TBC
Transmission
Seven-speed automatic
Drivetrain
Rear-wheel drive
Performance targets
0-to-100 kph
<4.0 seconds
Top speed
TBC
Suspension and damping
Front
Fully-independent subframe-mounted double wishbone suspension, coil springs and gas-filled shock absorbers, with anti-roll stabilizer bar
Rear
Fully-independent subframe-mounted multi-link suspension, coil springs and gas-filled shock absorbers, with anti-roll stabilizer bar
Steering
Type
Direct Adaptive Steering, steer-by-wire, variable ratio
Brakes
Front
380 mm, carbon-ceramic, drilled and ventilated
Rear
360 mm, carbon-ceramic, drilled and ventilated
Wheels and tires
Front
275 / 30 R21, forged aluminum
Type
295 / 30 R21, forged aluminum
Weight
Curb weight*
1,775 kg / 3,915 lbs
Power-to-weight*
236 kW per tonne (322 ps per tonne / 317 hp per tonne)
*based on current specification of prototype