Lewis Hamilton completed a ballsy move to not just snatch the crown from Ferrari but also caused a nervous Sebastian Vettel to crash out. Now it sounded pretty much like a bad boy play but in truth, Hamilton drove beautifully to overtake not one Ferrari but two to clinch the win.
Hamilton was on the outside of the second chicane on Lap 1 when Vettel opted out to stay his course only to have collided with Hamilton and spun out. Hamilton then went on to keep his nose behind Raikkonen only to overtake him on lap 45 and headed home first. It was Mercedes' fifth successive win at Monza with Hamilton the first driver to win from below the front row since Rubens Barrichello from fifth in 2009.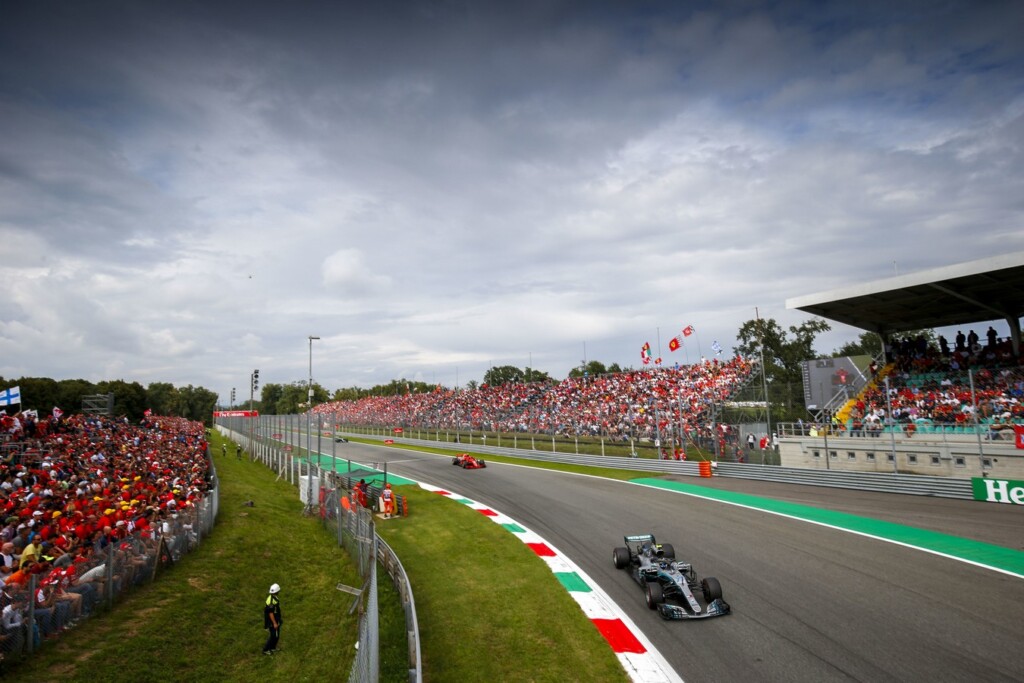 Raikkonen finished 2nd and Verstappen in 3rd only to have a penalty of 5 secs awarded to him which allowed Bottas to take the final podium spot. Verstappen was awarded the penalty after a collision with Bottas at turn 1.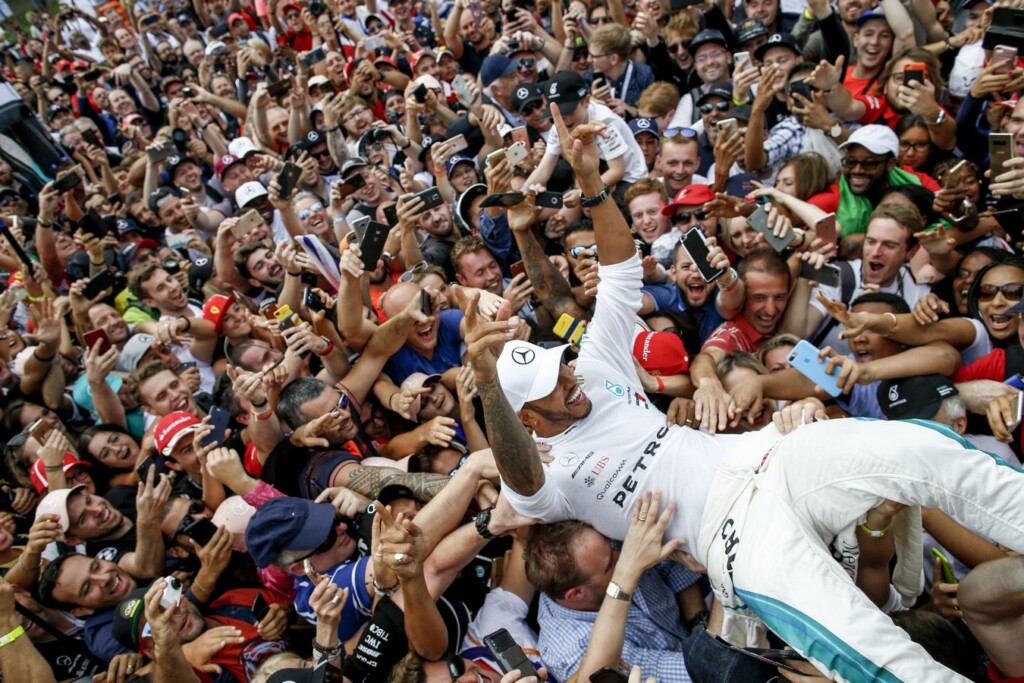 Stats from Formula1.com
Hamilton is the first man to win the Italian Grand Prix from below the front row since Rubens Barrichello took victory from 5th on the grid in 2009.
Raikkonen led a lap at Monza for the first time in this decade, and led more laps today than he had in the rest of the 2018 season combined (17 before today).
The Finn's second place today was his 100th podium finish in his F1 career – he is the 5th driver to reach that number after Prost, Schumacher, Hamilton and Vettel.
Ferrari were on the podium at Monza for the 7th time in the last 8 years, but they haven't won here since 2010.
Thanks to Ocon and Perez, Force India scored points with both cars at Monza for the 4th consecutive year.
Sirotkin's 11th place for Williams was the best result of the Russian's F1 career to date.
Alonso's early retirement in Italy means he has completed just 9 laps in last 2 races combined.
His penalty may have cost him a podium, but Verstappen still achieved his 50th career points finish today.
Grosjean's P6 was his best-ever finish at Monza and means he has scored in 5 of the last 6 races. He now has 35 points – his best-ever total with Haas.
A suspected engine failure meant Ricciardo retired for the 3rd time in the last 4 races (and the 6th time in 2018).
Here are the full standings from the race:
POS
DRIVER
TIME/RETIRED
PTS
1
44
 
MERCEDES
53
1:16:54.484
25
2
7
 
FERRARI
53
+8.705

s

18
3
77
 
MERCEDES
53
+14.066

s

15
4
5
 
FERRARI
53
+16.151

s

12
5
33
 
RED BULL RACING TAG HEUER
53
+18.208

s

10
NC
8
 
HAAS FERRARI
53
+56.320

s

0
6
31
 
FORCE INDIA MERCEDES
53
+57.761

s

8
7
11
 
FORCE INDIA MERCEDES
53
+58.678

s

6
8
55
 
RENAULT
53
+78.140

s

4
9
18
 
WILLIAMS MERCEDES
52
+1

 lap

2
10
35
 
WILLIAMS MERCEDES
52
+1

 lap

1
11
16
 
SAUBER FERRARI
52
+1

 lap

0
12
2
 
MCLAREN RENAULT
52
+1

 lap

0
13
27
 
RENAULT
52
+1

 lap

0
14
10
 
SCUDERIA TORO ROSSO HONDA
52
+1

 lap

0
15
9
 
SAUBER FERRARI
52
+1

 lap

0
16
20
 
HAAS FERRARI
52
+1

 lap

0
NC
3
 
RED BULL RACING TAG HEUER
23
DNF
0
NC
14
 
MCLAREN RENAULT
9
DNF
0
NC
28
 
SCUDERIA TORO ROSSO HONDA
0
DNF
0