Nissan Motor Thailand launched the all-new Nissan Terra, the intelligent frame-based SUV, further underscoring the company's commitment to the Kingdom.
Customers can book the all-new Terra from August 17, 2018. The all-new Terra combines best-in-class engine performance with a seven-seat spacious interior and advanced Nissan Intelligent Mobility technologies, allowing customers to take it on any journey with confidence.
"The all-new Terra brings the freedom to drive on any road or in any weather conditions," said Antoine Barthes, president of Nissan Thailand. "Like Nissan's SUV predecessors, it's tough, rugged and built for these challenges, and it has a thoroughly modern design and level of comfort that appeals to all. We are so proud to unveil the all-new Terra from its production base here in Thailand, cementing our growing position as the company's production hub for Southeast Asia."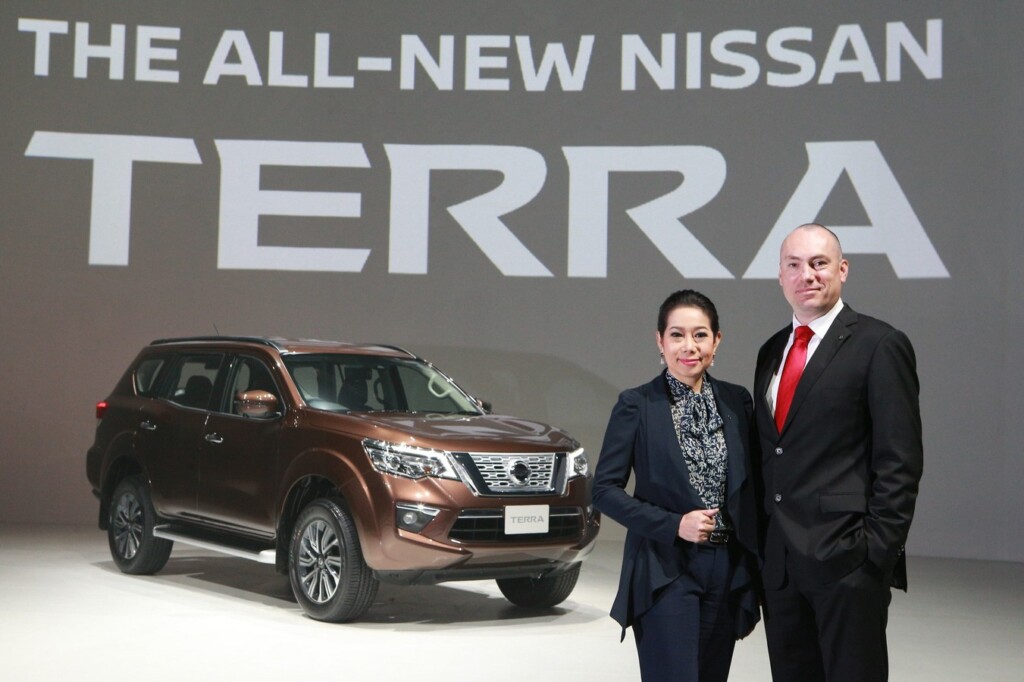 The all-new Terra brings more than 60 years of SUV heritage and, in Thailand, comes with a new 2.3-liter twin-turbo diesel engine with a seven-speed automatic transmission. It features the best acceleration performance in its class, ensuring a smooth yet powerful drive, with 190 horsepower and 450 Nm of torque.
"The all-new Terra also marks the next step in delivering on Nissan's mid-term business plan, Nissan M.O.V.E. 2022, under which Thailand committed to introducing new cars to meet customer needs," said Barthes. "For Thailand, this includes the all-new Terra and new Nissan LEAF within FY18, underscoring our commitment to making innovation accessible to more customers in the region."