Lewis Hamilton scores the first place at the Hungarian Grand Prix over the weekend with a very convincing run. It was almost a Mercedes dream with a 1-2 finish but just as there were 6 laps to go, Sebastian Vettel and Kimi Raikkonen managed to overtake Bottas in an incident-filled race to clinch the podium spots.
After exiting the pits right behind Bottas, Vettel knew that Bottas had worned out tyres and with fresh ultrasoft tyres, the German made his move which led to Bottas crashing into his rear. Fortunately for the German, there were no damages to the Ferrari car so both of them went ahead.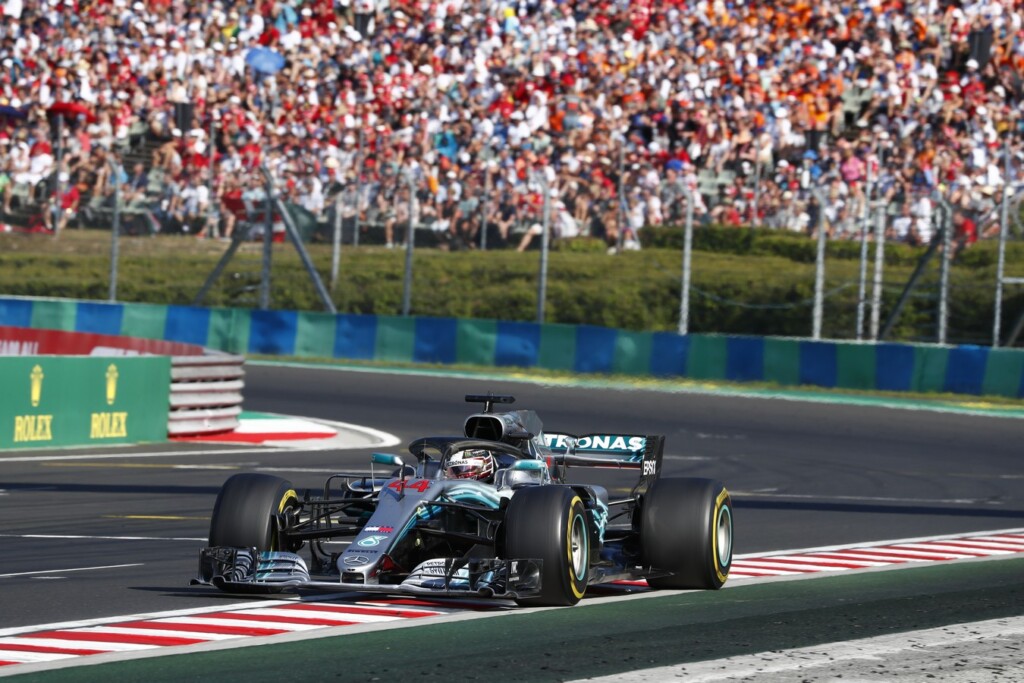 Having now dropped to fourth place, Bottas had to again compete with Ricciardo which ended with another collision that led to him getting a 10-second penalty. Even with the penalty, Bottas finished 5th place whilst Ricciardo took 4th. Pierre Gasly drove an amazing race to finish 6th in the race for the Torro Rosso team.
After the race, Vettel said that he didn't blame Bottas for what had transpired as he knew that it was a difficult situation to be in and is just thankful that he could continue the race.
"I got the inside track out of Turn 1 and I had DRS so I was quite comfortable into Turn 2 and knowing that I'd got him and I wanted to make sure that I don't overshoot the braking. But as soon as I hit the brakes and a little bit later, about when I turned in, I felt the contact from behind."
"I checked in the mirrors, I saw he was there and then obviously I was lucky that I could catch the car and also lucky with the contact that I didn't get a puncture," he said.
"The team told me straight away that the tyres look fine. Then I had a feel but the car was fine until the end," said Vettel.
Here are the full standings of the race:
POS
DRIVER
TIME/RETIRED
PTS
1
44
 
MERCEDES
70
1:37:16.427
25
2
5
 
FERRARI
70
+17.123

s

18
3
7
 
FERRARI
70
+20.101

s

15
4
3
 
RED BULL RACING TAG HEUER
70
+46.419

s

12
5
77
 
MERCEDES
70
+60.000

s

10
6
10
 
SCUDERIA TORO ROSSO HONDA
70
+73.273

s

8
7
20
 
HAAS FERRARI
69
+1

 lap

6
8
14
 
MCLAREN RENAULT
69
+1

 lap

4
9
55
 
RENAULT
69
+1

 lap

2
10
8
 
HAAS FERRARI
69
+1

 lap

1
11
28
 
SCUDERIA TORO ROSSO HONDA
69
+1

 lap

0
12
27
 
RENAULT
69
+1

 lap

0
13
31
 
FORCE INDIA MERCEDES
69
+1

 lap

0
14
11
 
FORCE INDIA MERCEDES
69
+1

 lap

0
15
9
 
SAUBER FERRARI
68
+2

 laps

0
16
35
 
WILLIAMS MERCEDES
68
+2

 laps

0
17
18
 
WILLIAMS MERCEDES
68
+2

 laps

0
NC
2
 
MCLAREN RENAULT
49
DNF
0
NC
33
 
RED BULL RACING TAG HEUER
5
DNF
0
NC
16
 
SAUBER FERRARI
0
DNF
0