For three decades now, the aerodynamics engineers at Mercedes-Benz have been repeatedly setting new records. The world record is currently held by the new A-Class Sedan with a Cd value of 0.22 and a drag of less than 0.49 m2. With a Cd value from 0.25, the new A-Class hatchback, too, surpasses its already excellent predecessor (Cd value: from 0.26/frontal area: 2.20 m2).
ADVERTISEMENT
The good aerodynamic properties make a key contribution to low fuel consumption under everyday conditions. The A-Class Sedan was optimised down to the smallest detail by a multiplicity of computation loops, CAE simulations (computer-aided engineering) and measurements in the wind tunnel in Sindelfingen. In addition to the outstanding exterior shape, there are many small measures that led to the new record: a sophisticated reduction of the frontal area despite significantly improved interior comfort dimensions, an extensive sealing concept (such as the sealing of the headlamp surroundings) as well as almost complete panelling of the underbody, which includes the engine bay, main floorpan, parts of the rear axle and the diffuser.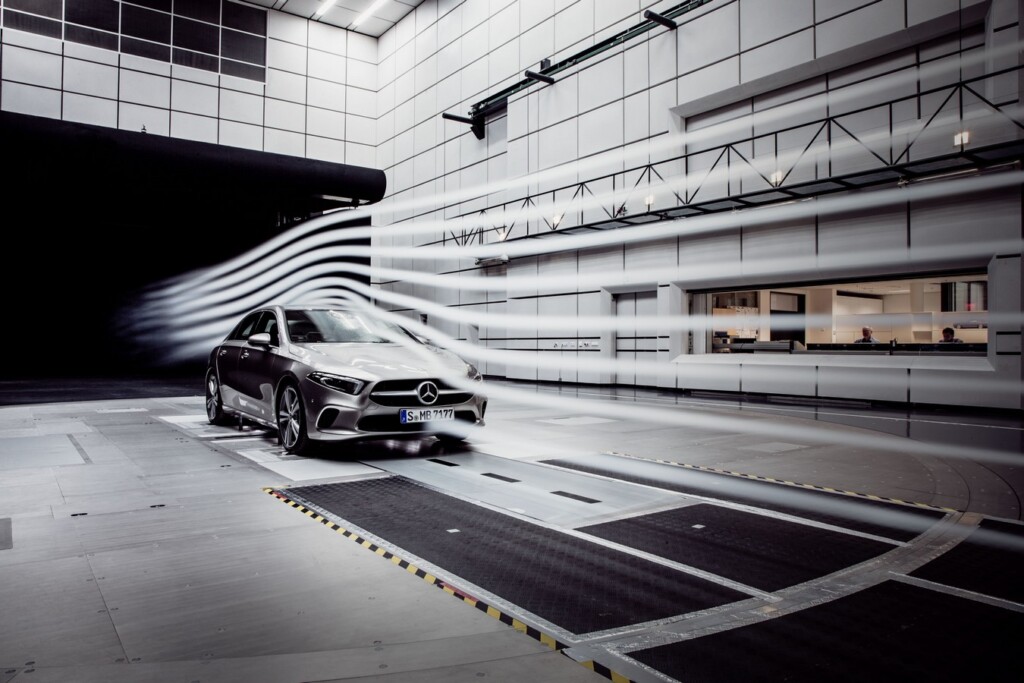 The front and rear wheel spoilers were optimised specifically to route the air around the wheels as efficiently as possible. The rims and tyres also underwent aerodynamic fine-tuning. Depending on the market, an optional two-part shutter system behind the radiator grille is available, which minimises the airflow through the engine bay.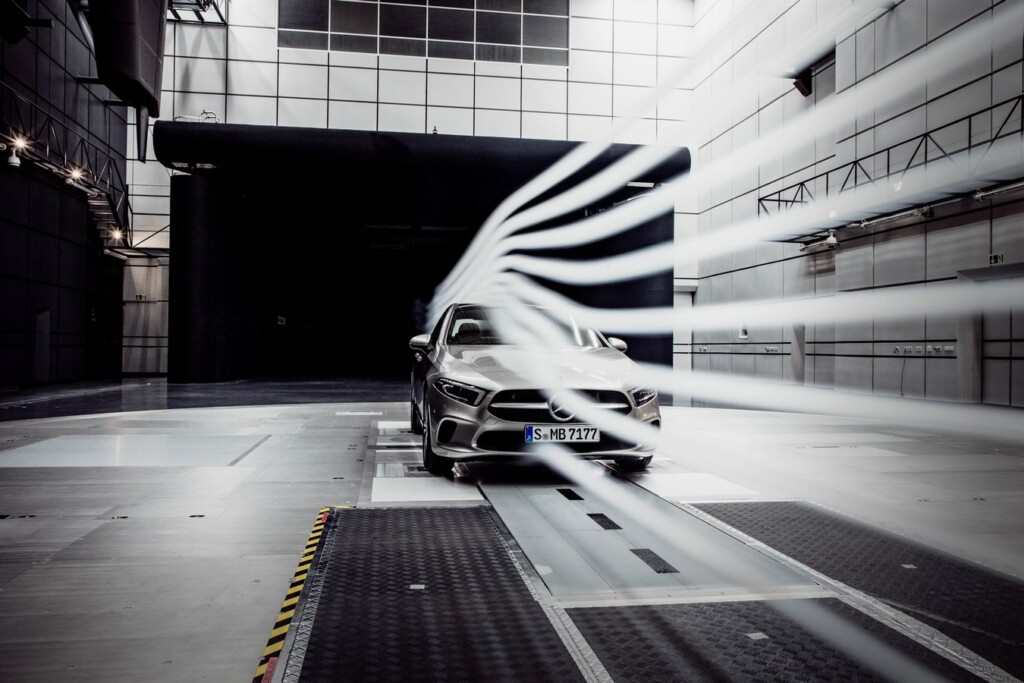 The A-Class Saloon will launch at the end of 2018. The four-door notchback has the wheelbase of the hatchback (2729 millimetres) as well as the proportions of a dynamic and yet compact saloon with short overhangs at front and rear. It is at the top of its segment with regard to rear headroom. In addition, the saloon model has the familiar A-Class virtues. These include modern, efficient engines, a high level of safety thanks to state-of-the-art driving assistance systems with S-Class functions, and the intuitively operated and learning MBUX – Mercedes-Benz User Experience infotainment system.
The new streamlined A-Class Saloon will be built in Aguascalientes, Mexico, and Rastatt, Germany; it was developed in Sindelfingen, Germany.