Vettel dominated in both qualifyings and in the race to win 5.7 seconds ahead of Valtteri Bottas who was followed by Max Verstappen in the Red Bull. Daniel Ricciardo was 4th in the second Red Bull and Lewis Hamilton finished 5th in the second Mercedes.
The Ferrari team introduced an engine update here at the Canadian Grand Prix which needed a bit of time over the weekend before Vettel found his rhythm. This then led the German to a stunning qualifying lap which earned him his pole position at the race. He took full advantage of that from start to the finish.
Mercedes, on the other hand, had trouble with the Red Bulls throughout the race but it was thanks to Bottas' grit and with a bit of luck, managed to stay in second place when the two cars, Toro Rosso and Williams had a crash.
Fernando Alonso couldn't complete his 300th Grand Prix weekend as the former world champion was instructed to retire his McLaren when the team identified an exhaust problem.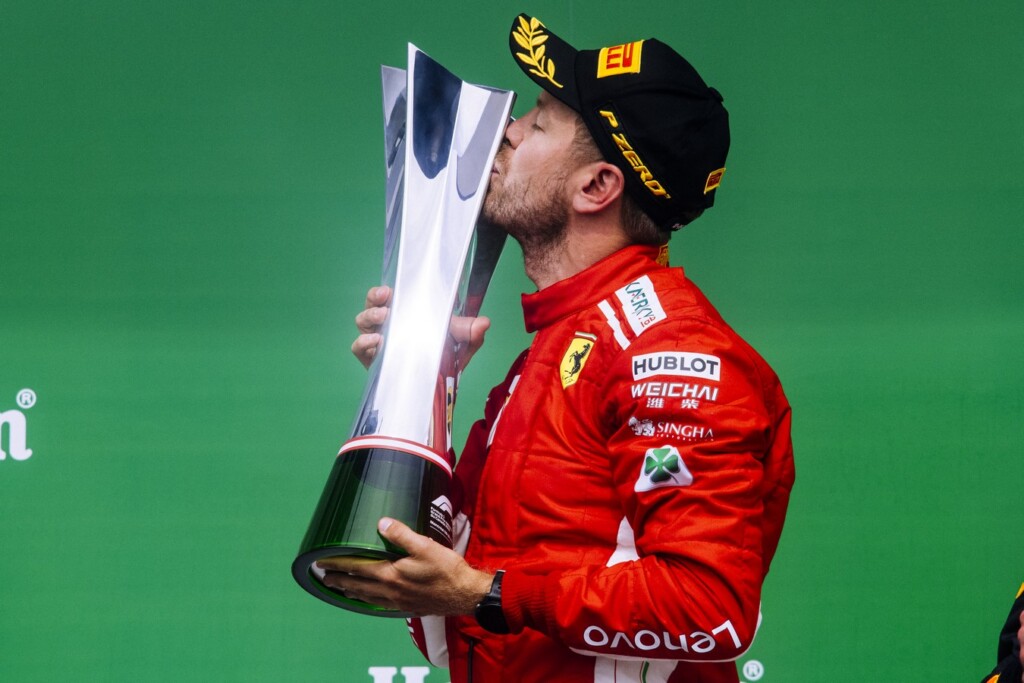 "This win is very important for our tifosi and for our team, today is a special day. 40 years ago Gilles won here, then 14 years ago it was Michael and I was thinking of that today. At the start I tried to build up a margin, I was happy with my first lap and then the safety car came out and I had to start over again. During my last 10 laps I prayed that my car would not develop a problem until the end! Points are always important but today this win means a lot and not just in terms of Championship. The season is still so long and there are many races ahead. The main thing is that our car is strong and stays like that so that we can fight." – Sebastian Vettel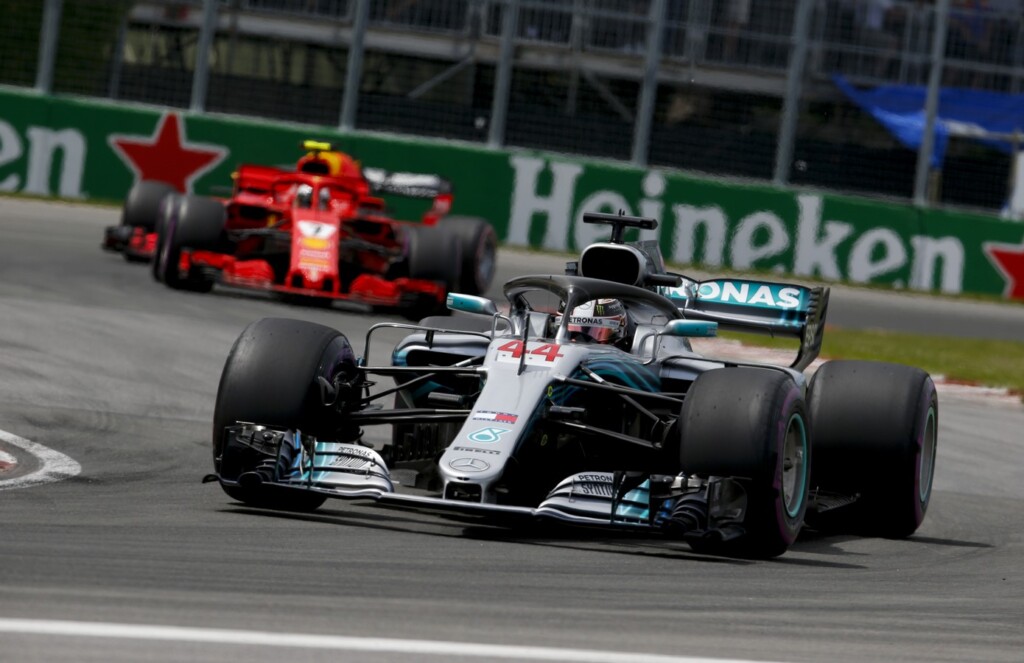 "We tried everything we could, but I don't think we had a chance to really fight for the win today. I had an exciting start to the race, when I was defending second place as hard as I could. I was on the outside in Turn 1, trying to carry a lot of speed to be on the inside line for Turn 2. I went wheel to wheel with Max, we fought hard, but it was all fair and I was just happy that I managed to stay ahead of him. After that I was trying to put pressure on Sebastian, but didn't have enough pace. The Ferrari was controlling the race and we just weren't quick enough today. I backed off late in the race to save some fuel which is why Max got so close. We were the only top team that didn't bring a new engine for this race, everyone else had an improved power unit. Hopefully, the introduction of our new engine in France will help us in the fight with Ferrari and Red Bull." – Valtteri Bottas
POS
DRIVER
TIME/RETIRED
PTS
1
5
 
FERRARI
68
1:28:31.377
25
2
77
MERCEDES
68
+7.376

s

18
3
33
 
RED BULL RACING TAG HEUER
68
+8.360

s

15
4
3
 
RED BULL RACING TAG HEUER
68
+20.892

s

12
5
44
 
MERCEDES
68
+21.559

s

10
6
7
 
FERRARI
68
+27.184

s

8
7
27
 
RENAULT
67
+1

 lap

6
8
55
 
RENAULT
67
+1

 lap

4
9
31
 
FORCE INDIA MERCEDES
67
+1

 lap

2
10
16
 
SAUBER FERRARI
67
+1

 lap

1
11
10
 
SCUDERIA TORO ROSSO HONDA
67
+1

 lap

0
12
8
 
HAAS FERRARI
67
+1

 lap

0
13
20
 
HAAS FERRARI
67
+1

 lap

0
14
11
 
FORCE INDIA MERCEDES
67
+1

 lap

0
15
9
 
SAUBER FERRARI
66
+2

 laps

0
16
2
 
MCLAREN RENAULT
66
+2

 laps

0
17
35
 
WILLIAMS MERCEDES
66
+2

 laps

0
NC
14
 
MCLAREN RENAULT
40
DNF
0
NC
28
 
SCUDERIA TORO ROSSO HONDA
0
DNF
0
NC
18
 
WILLIAMS MERCEDES
0
DNF
0