The BMW Z4 has long since seen an update and BMW is still interested in making sure that customers still stay excited by releasing some teaser photos of the car running laps at France. Running laps at the BMW test centre in Miramas is where BMW is testing the new Z4.
ADVERTISEMENT
The test is part of BMW's testing methodology before pushing it to production as this will provide key insights into the performance properties of the new model, whose genuine roadster characteristics, pure driving pleasure and captivating sporty flair will soon go out on public roads.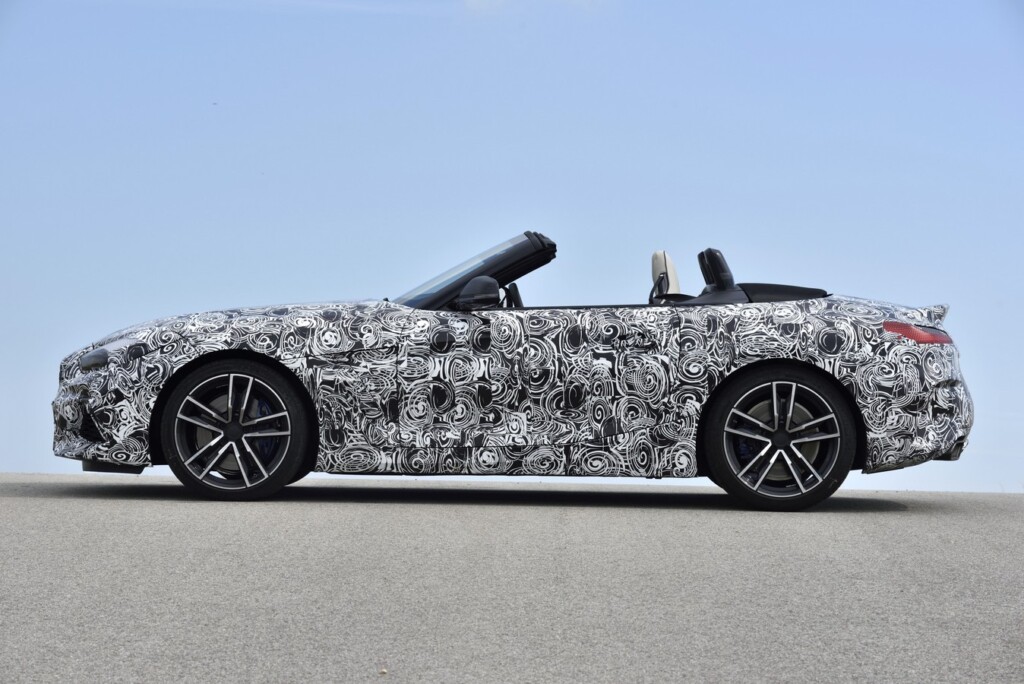 Trials at the Autodrome de Miramas are focusing on fine-tuning of all drive and suspension systems – the basis for the sporty driving experience offered by the new BMW Z4. The most intense form of new dynamic roadster performance is embodied by the BMW Z4 M40i. A new, extremely powerful in-line 6-cylinder engine, a lowered sports suspension with electronically controlled dampers, a newly developed front axle, M light alloy wheels with mixed tyres, an M sports brake system and an electronically controlled lock in the rear axle differential create an overall package that sees the BMW M Performance model setting a whole new benchmark for driving pleasure in the roadster segment.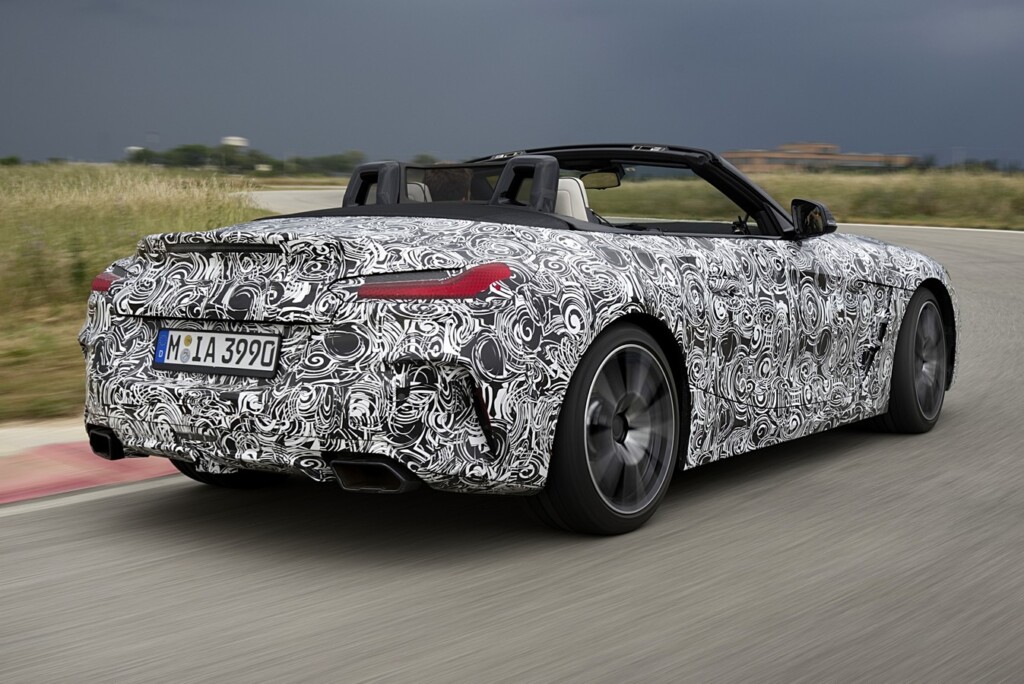 "The vehicle concept of the new BMW Z4 is geared consistently towards agility and driving dynamics," explains Jos van As, Head of Application Suspension. "The high level of body stiffness and the very rigid suspension attachment provide the perfect basis for a set-up that guarantees the performance qualities of a genuine sports car in terms of steering precision as well as longitudinal and transverse acceleration."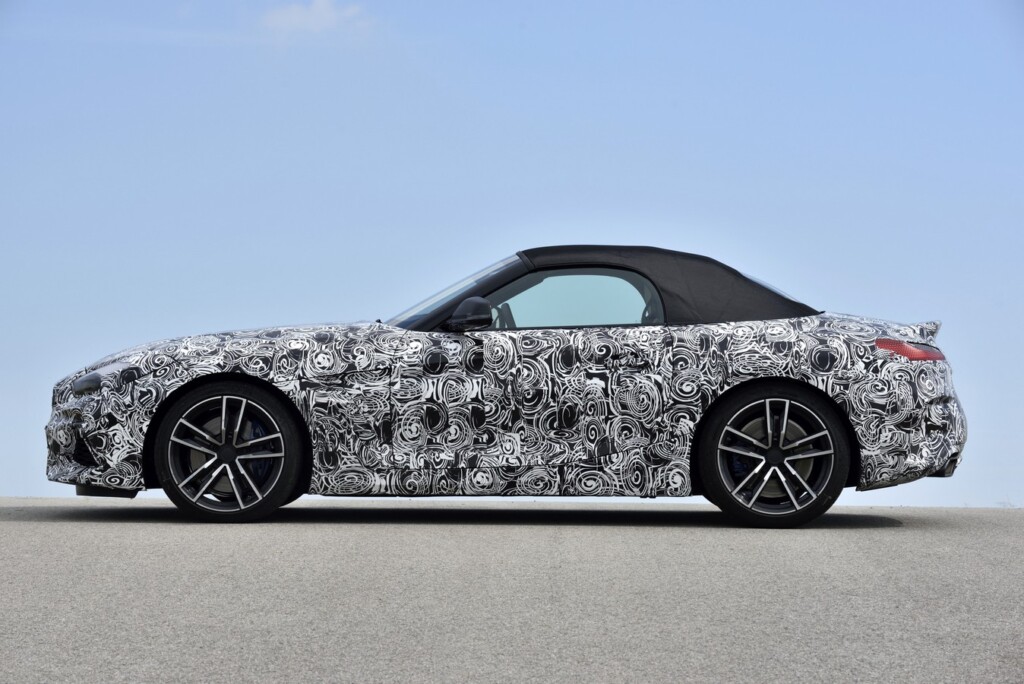 Like the Nürburgring-Nordschleife, the Miramas test centre offers perfect conditions for the new BMW Z4 to demonstrate its driving dynamics potential. Used by BMW to develop and test new models for more than 30 years, the centre comprises a long asphalt oval and a motorway ring road for high-speed tests as well as slalom, serpentine and circular tracks and a number of handling courses and circuits featuring highly diverse types of surface. These are currently being used for detailed analysis and optimisation of the roadster's acceleration, steering and brake response. For example, the final form of the adaptive M suspension as it interacts with the rear axle limited-slip differential is developed on a circuit that is also used for testing purposes by BMW Motorsport.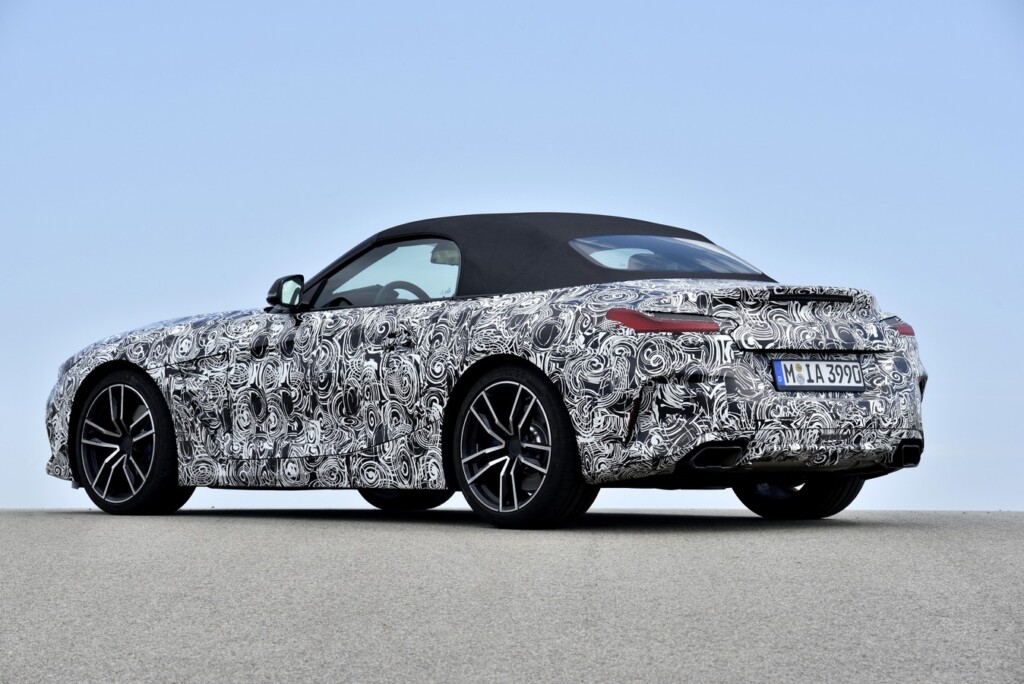 This intense testing process already indicates that the new version of the roadster concept will offer a tangible increase in sporty flair in the new BMW Z4. The new generation will particularly introduce effective enhancements in terms of agile handling, spontaneity and precision when changing direction and accelerating in dynamic style out of bends – without losing out in the comfort disciplines.