Toyota Motor Corporation (Toyota) announces that it has developed a new continuously variable transmission (CVT), 6-speed manual transmission, 2.0-liter engine, 2.0-liter hybrid system, and 4WD systems based on the Toyota New Global Architecture (TNGA), a development framework aimed at making ever-better cars. The new technologies offer both superb driving performance and high environmental performance.
The new continuously variable transmission features a launch gear, a world first, to significantly improve transmission efficiency at low speeds when compared to existing CVTs. It realizes both direct and smooth driving response to accelerator application, as well as superior fuel efficiency.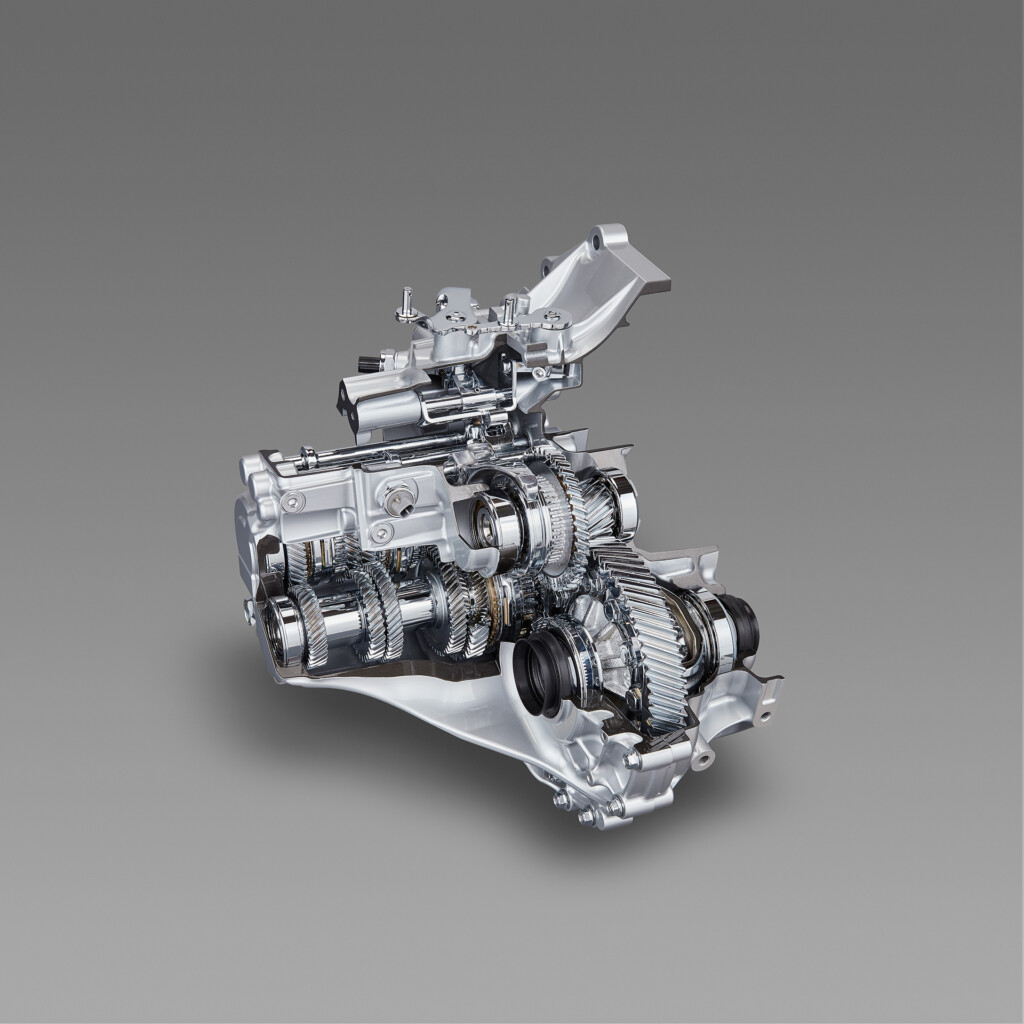 The basic function of any transmission system is to achieve transmission efficiency, high-efficiency engine ranges, and highly responsive gear changes. To improve these functions, Toyota has striven to reduce mechanical loss, adopt a wider gear range, and improve shift tracking. These initiatives have resulted in a direct and smooth driving experience with superior fuel efficiency, which has been improved by six percent over the existing transmission system.
Reduced mechanical loss
The new powertrain unit features the world's first launch gear in a passenger vehicle CVT, which facilitates improved transmission efficiency in lower gear ratios where belt efficiency is poor. The transmission system utilizes gear drive when starting from a full stop, resulting in powerful acceleration while at the same time resolving the momentary sluggish feeling that was previously present during accelerator operation. Both smooth and comfortable launch performance are realized. When switching from gear drive to belt drive, the transmission system uses highly responsive gear change control technologies cultivated from AT technology.
Conversion to wider gear ranges
In line with the adoption of a launch gear, belt use is now specified for higher gear ratios. This new setup not only improves the efficiency of belt use, but also enables the adoption of wider gear ranges, thereby realizing a class-leading gear ratio range of 7.5 for the 2.0-liter class.
Improved shift tracking
The adoption of launch gears results in reduced input load. This enables the size of both belt and pulley components to be reduced. The belt angle has been narrowed and pulley diameters reduced, resulting in shifting speeds that are 20 percent faster. Both powerful and rhythmic acceleration are realized.
New 6-speed Manual Transmission (6MT)
Toyota has also developed a new manual transmission in response to global needs, particularly those in Europe. Compared to the existing version, the mass of the new system has been reduced by seven kilograms and total length by 24 millimeters. This makes it one of the world's smallest transmissions, and its small size contributes to improved fuel efficiency. The 6MT also offers world-leading transmission efficiency, while the use of iMT (Intelligent Manual Transmission) controls, which automatically adjust engine rotations when changing gears, ensures smooth gear shifting―free of uncomfortable recoils―for the driver.