What is it that people looking for an SUV within a price range of RM100,000 to RM200,000 might look for? I can assume most people with families who are looking to have a nice large boot space as well as a comfortable car which can brave the floods in Malaysia and be reliable. That is where the Honda CR-V ticks all of those boxes.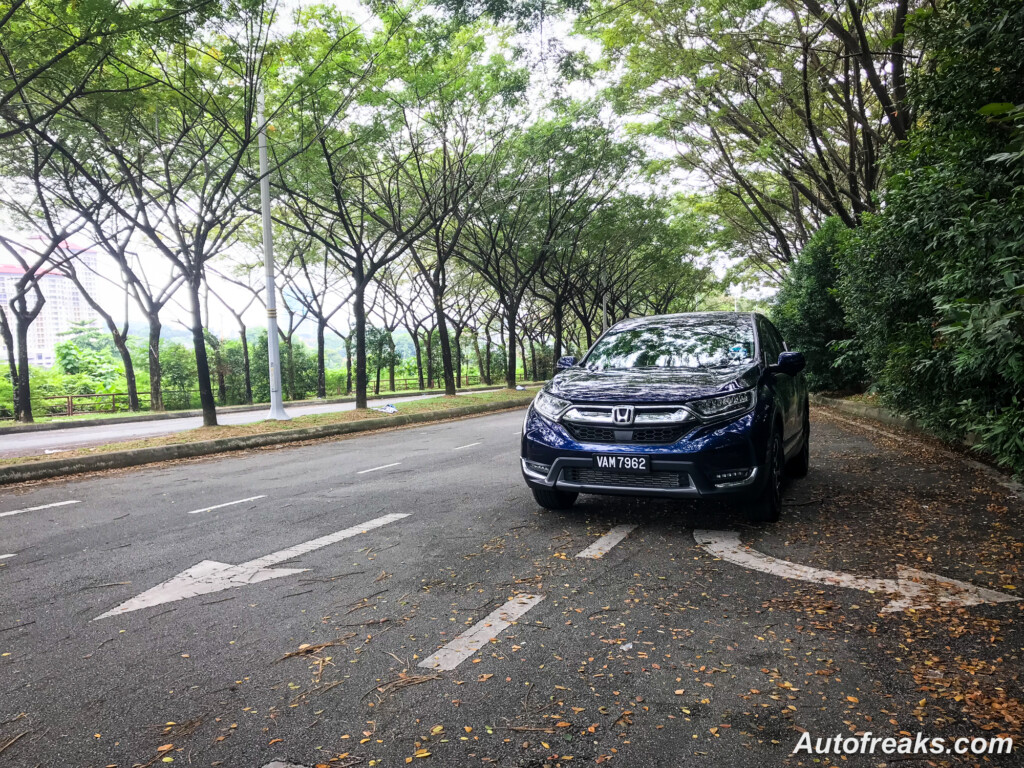 Upon entering the Honda CR-V, I was immediately impressed because Honda has definitely come a long way to make the interior feel comfortable and also have that sense of distinct elegance. Yes, you see some faux wood trims, and yes you see some leather splashed here and there but compared to some continental brands, it feels really comfortable and inviting.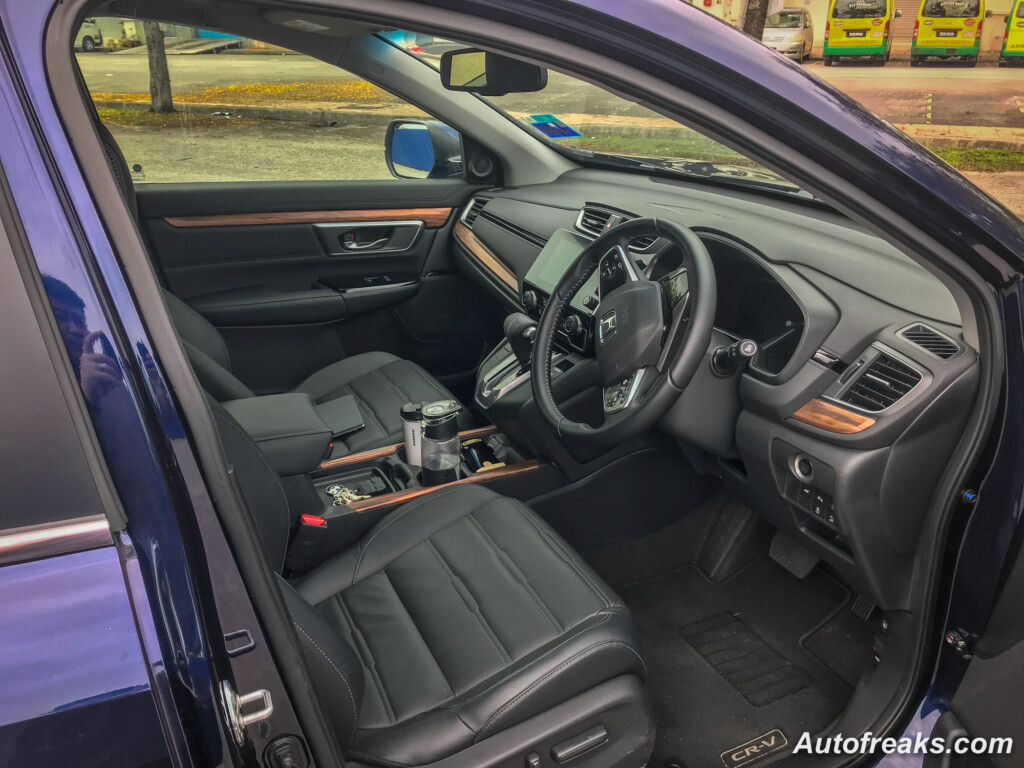 There is enough tech to make those who care about it will feel satisfied and there is enough space for everyone to feel like they are not squashed up. Even with a baby chair at the back, it still fits two adults comfortably and even with a taller driver, rear passenger legroom is impressive. It has the touches of an expensive vehicle but sold at such a reasonable price and boasts Japanese reliability. What more could people want?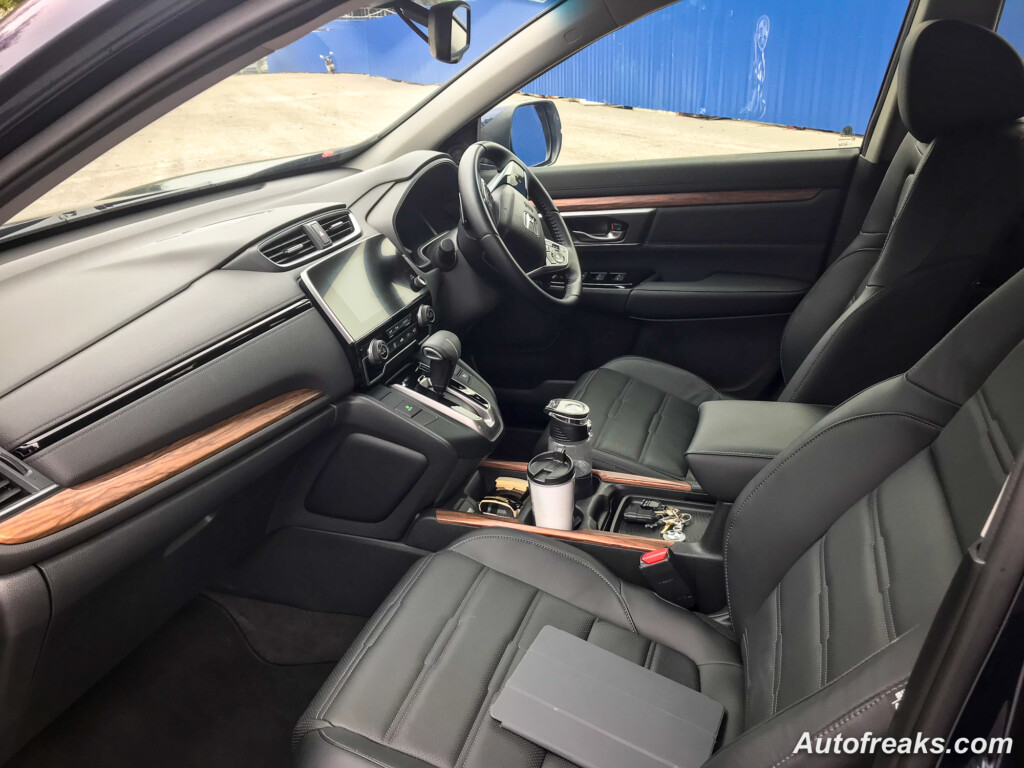 On the external side of things, I tend to say that there is a bit of similarity the front of the CR-V has when compared to a Nissan GTR. When people talk about how the back looks, there will be completely mixed feelings about it. It took me a while to get used to its sharp lines but there are a lot of people who say that it has a back that only a mother can love. Still, a design is a subjective thing and it all boils down to an individual's taste.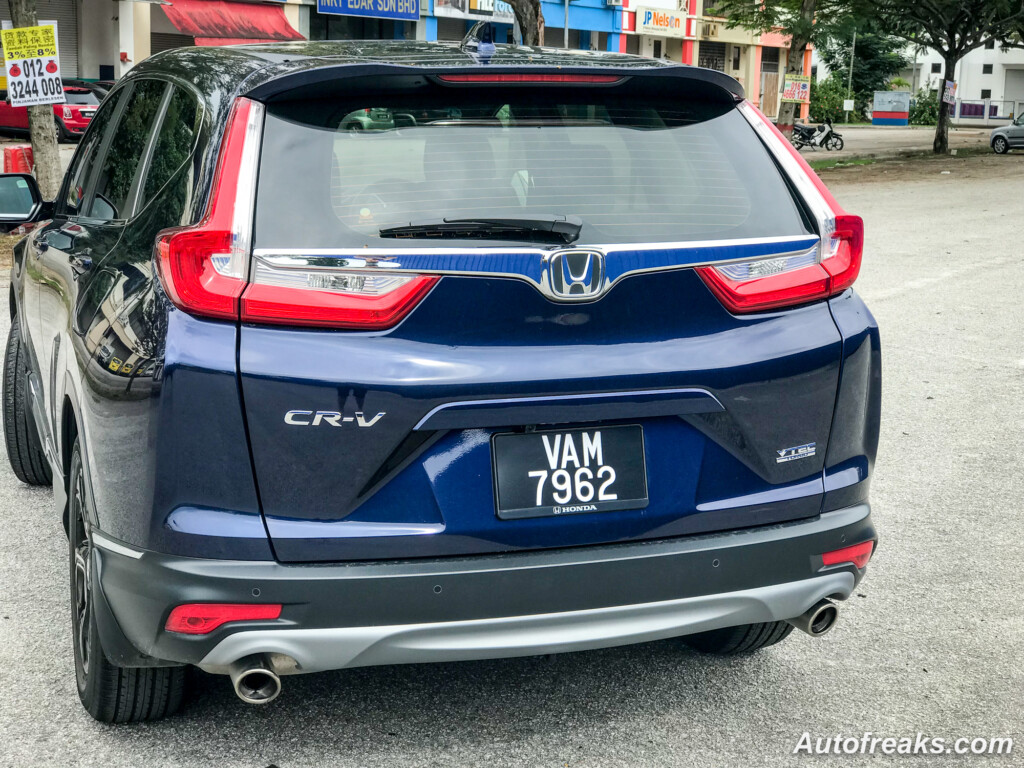 So let's talk about the drive. The one I had to drive was the 1.5 turbo version where mated with a CVT gearbox is definitely not my ideal choice of combinations. Thanks to the addition of a turbo, the Honda CR-V now drives a lot better and with more torque, getting off the line is a lot easier and smoother. But where it does fall short is that certain band of power which you may want especially when it comes to overtaking and that is where the CR-V falls short a bit.
Handling the car feels easy and with all of the Honda safety features on it, this car definitely rates very high on the safety scale. First, you get a nice multi-angle rearview camera which helps you with parking. That means you can change the angle of the camera feed which allows you to reverse into the most difficult of parking spots. Then you get blind spot alerts and finally you get Honda's Sensing technology which is basically safety tech which prevents collisions and lane departure.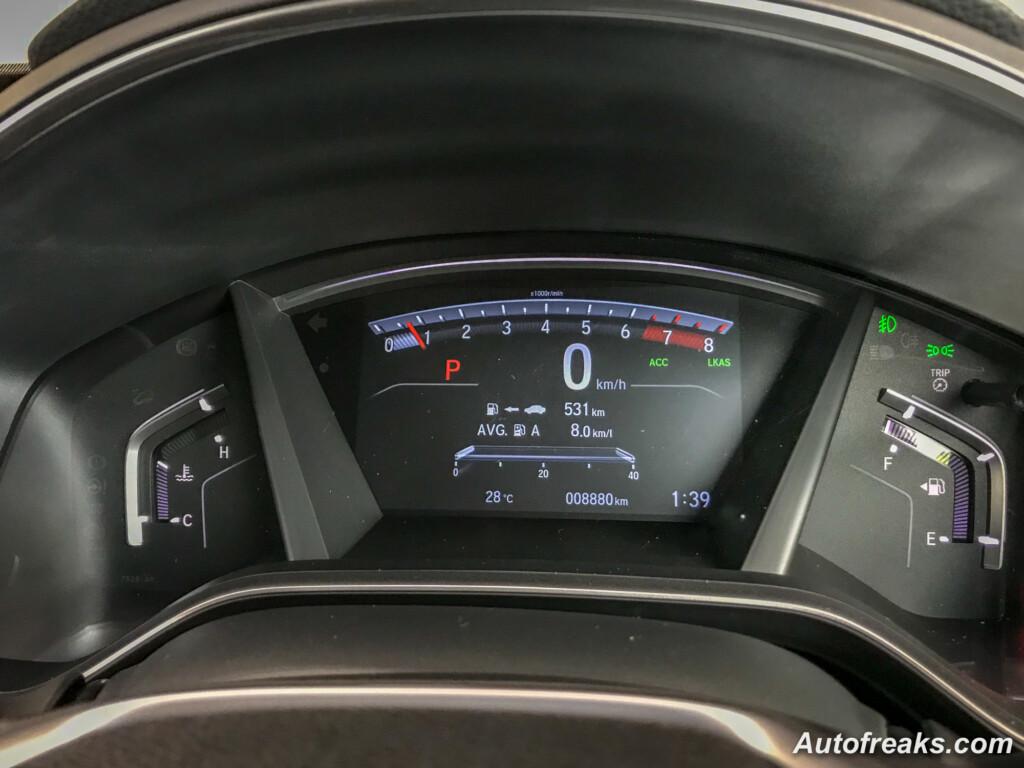 In truth, whilst I was driving around the Damansara City area slowly, a pedestrian didn't see me and decided to cross the road without looking. Thanks to Honda Sensing technology, it slammed the brakes for me giving me a complete scare. Honestly, I doubt that I would have hit him but the technology is smart enough to warn me in such a sudden manner. Another thing is that if I get too close to a car (a.k.a tailgating), an alarm beeps away which does get annoying at times but that sort of explains my driving style.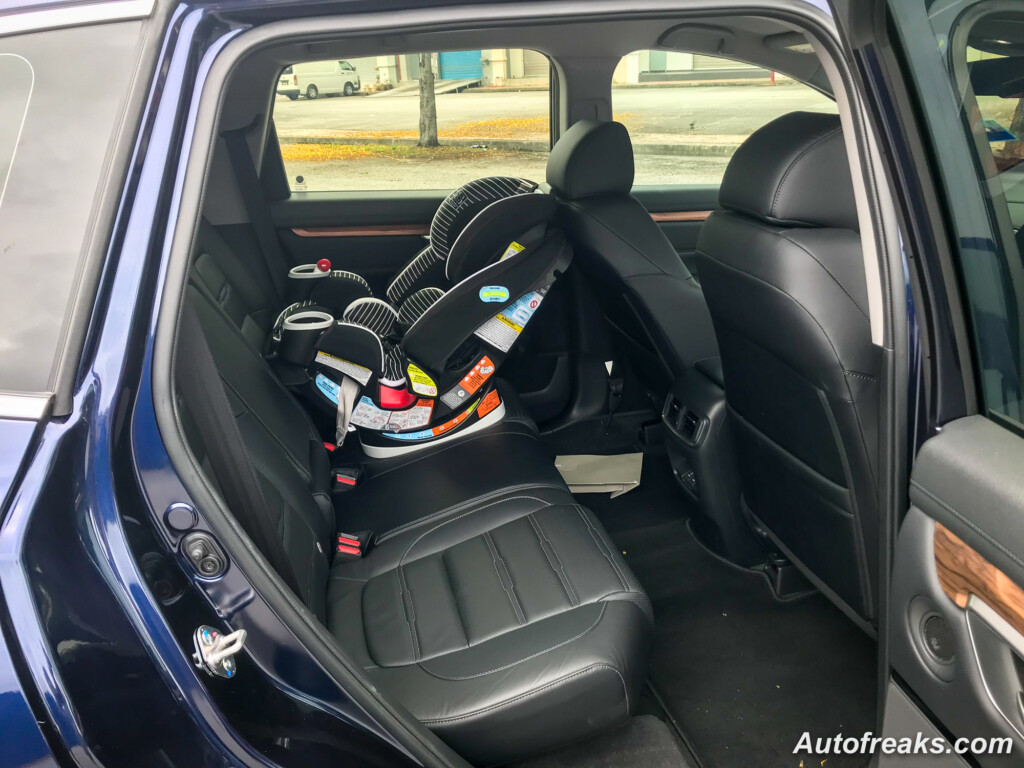 So as a man with a small family, how did the Honda CR-V treat me? Very well to be honest. I took the CR-V out as I would on any normal weekend for grocery shopping with my wife and son. Putting all of the shopping bags at the back was easy and I loved that it had a close button for the rear boot. That is premium technology for an SUV which is built for the masses.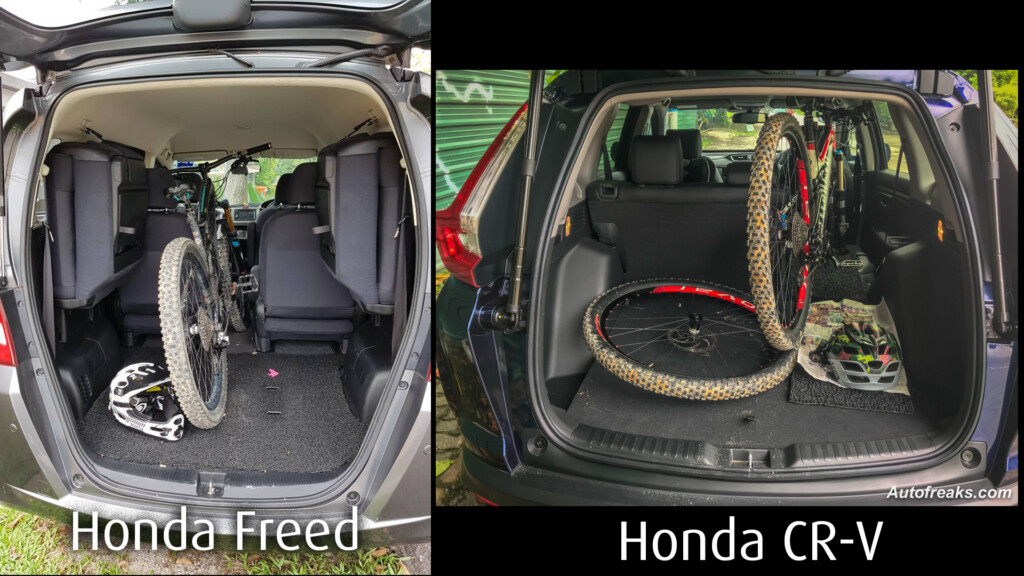 On Sundays, I normally go mountain biking and for the first time, I didn't have to mount my bike on my wife's Honda City but rather I tried fitting in the bike into the boot. For the Honda CR-V, it was a little bit more difficult than I expected. Firstly, I couldn't fold all of the rear seats down because I had a baby chair installed. Then I couldn't fit the entire height of the bicycle into the boot so I had to remove the front rim. As you can see from the photo above, the trails were quite muddy that morning so the fabric portion at the boot was easily stained.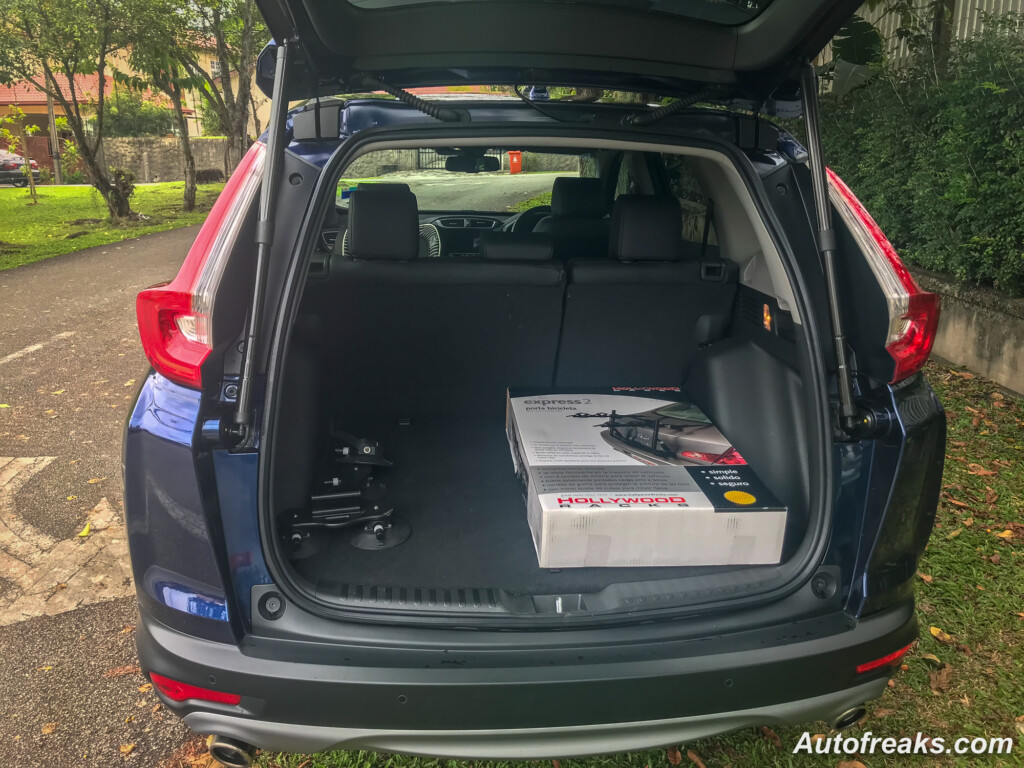 If compared to mounting the bicycle on a boot rack and then driving off, that would have been the faster choice but being able to lock the bicycle into the boot of the Honda CR-V is a definite plus point. Compared to the Honda Freed, you can literally just roll the bicycle straight in without the need to remove any components.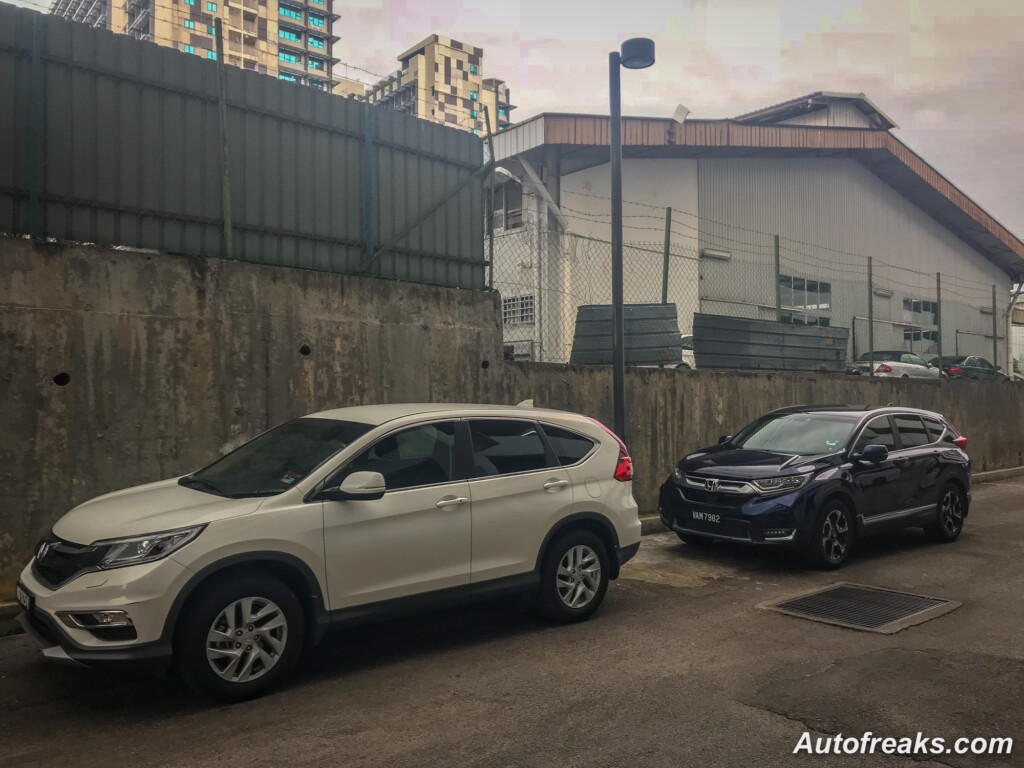 So the question boils down to, will I actually get a Honda CR-V? Ultimately yes, because after spending a week with this car, I am now trying to convince my wife to trade in her Honda City and upgrade to a CR-V instead. Let's see how convincing I can be in the next couple of months.