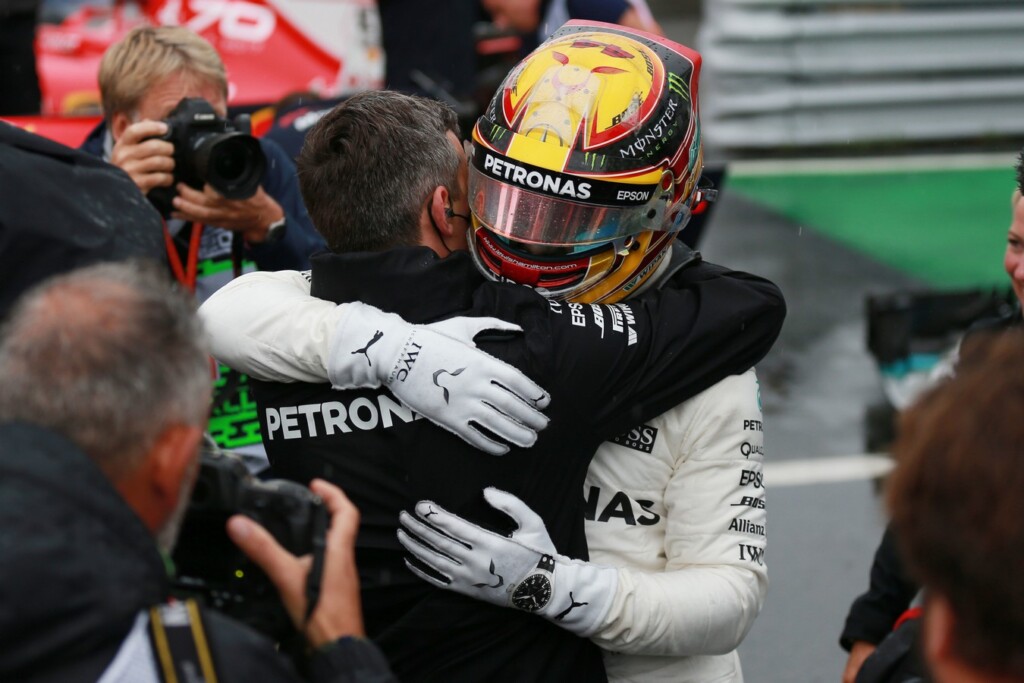 ADVERTISEMENT
Lewis Hamilton made history by securing the most poles in history, 69, beating Michael Schumacher's record. Lewis Hamilton will start at the front of the race at Monza together with a surprising rookie, Lance Stroll due to penalties levied upon Red Bull's Max Verstappen and Daniel Ricciardo.
Fifth fastest was Force India's Esteban Ocon, ahead of Mercedes' Valtteri Bottas and the Ferraris of Kimi Raikkonen and Sebastian Vettel. Williams' Felipe Massa and McLaren's Stoffel Vandoorne completed the top ten.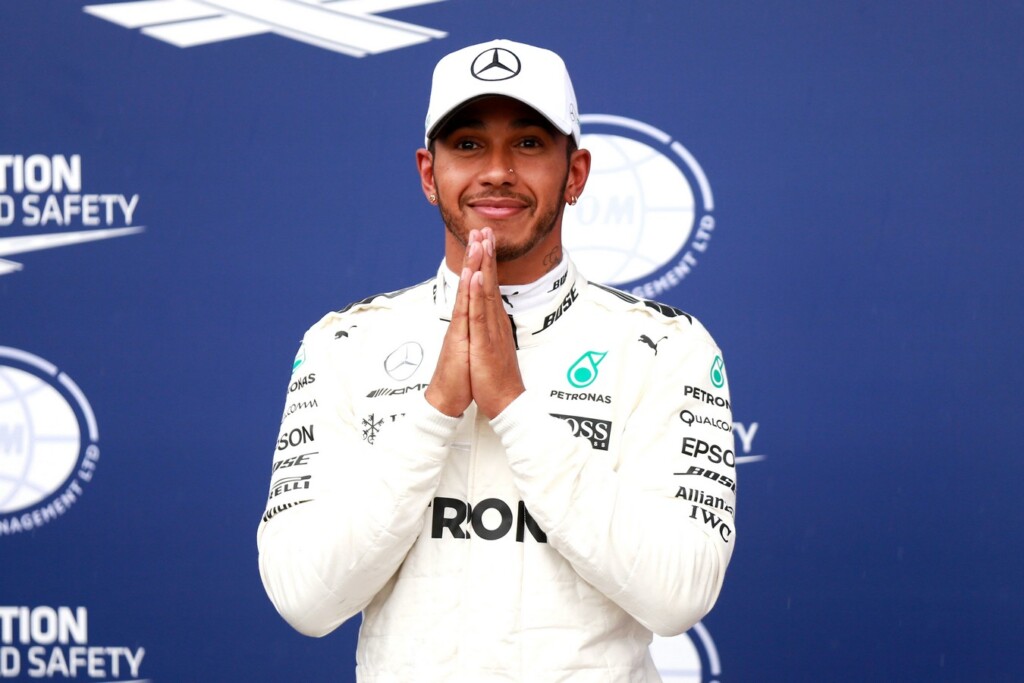 It rained extremely heavily at Monza causing Romain Grosjean to aquaplaned on the main straight which brought out the red flags. After a couple of hours, the conditions improved before the qualifying session resumed.
Hamilton and Bottas were fastest on wets with 1m 36.009s and 1m 36.582s. Vettel was third on inters, in 1m 37.198s. At the pits, Raikkonen had a bit of a drama when his brakes caught on fire and hit pit crew let him off into the path of one of the other cars which he almost crashed into.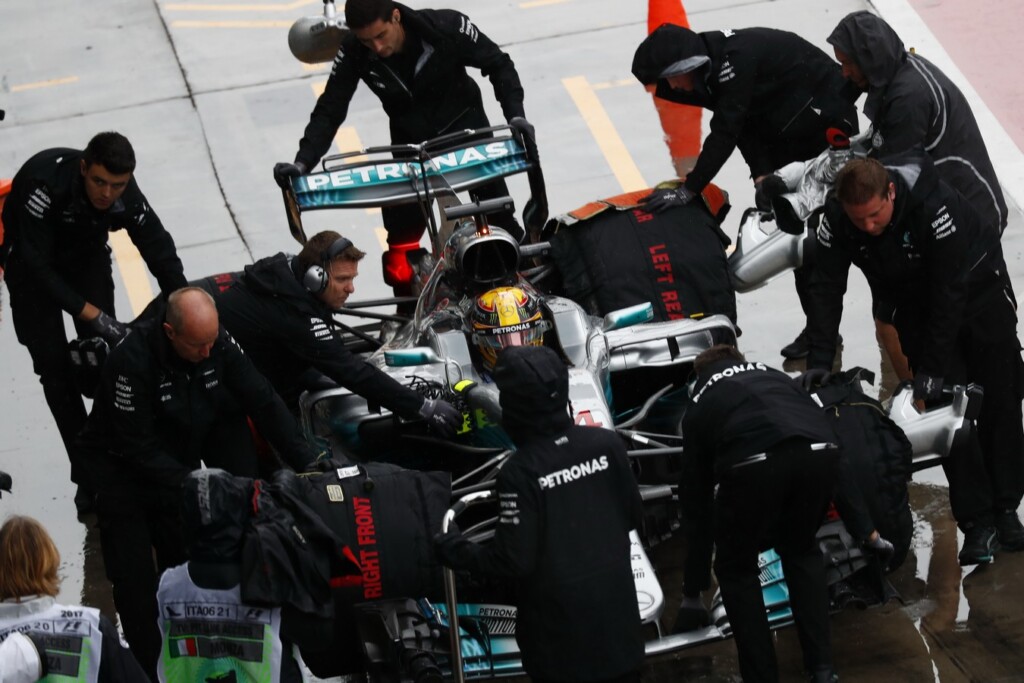 Raikkonen had a bit of a drama with a brake fire and a near miss when his crew almost released him into the path of one of the Force Indias as the latter swept into its space immediately in front of the Ferrari pit.
A total of six drivers go into Monza qualifying carrying grid penalties, with Renault's Nico Hulkenberg and Jolyon Palmer the latest to join the list after taking on new power unit elements on their cars in Italy.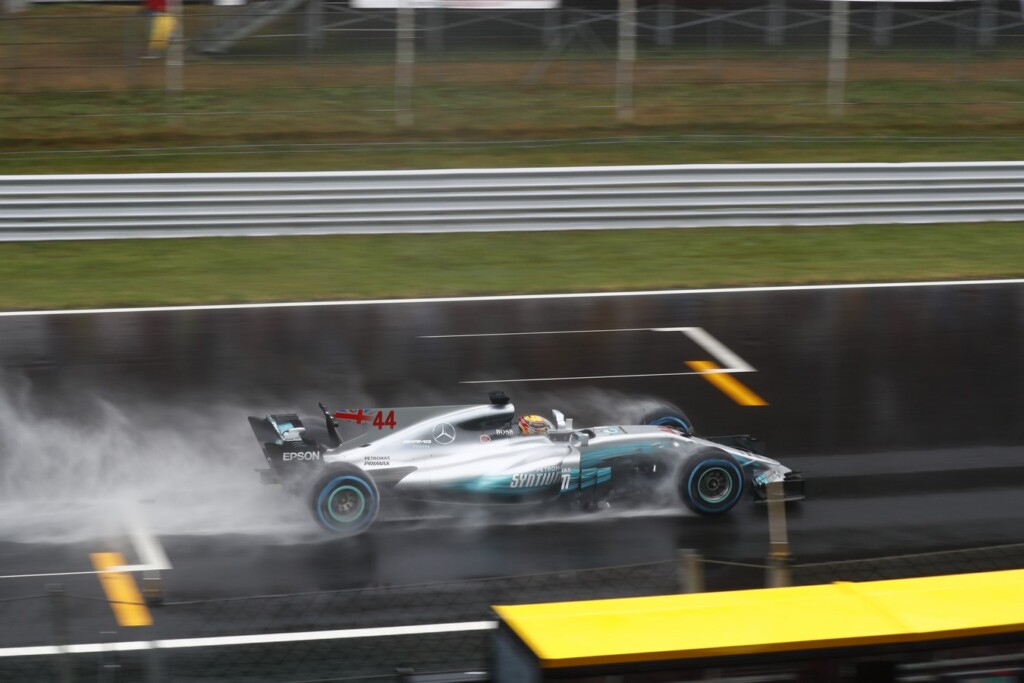 Here are the results of yesterday's qualifying.
POS
DRIVER
Q1
Q2
Q3
1
44
MERCEDES
1:36.009
1:34.660
1:35.554
29
2
33
RED BULL RACING TAG HEUER
1:37.344
1:36.113
1:36.702
29
3
3
RED BULL RACING TAG HEUER
1:38.304
1:37.313
1:36.841
26
4
18
WILLIAMS MERCEDES
1:37.653
1:37.002
1:37.032
27
5
31
FORCE INDIA MERCEDES
1:38.775
1:37.580
1:37.719
29
6
77
MERCEDES
1:35.716
1:35.396
1:37.833
29
7
7
FERRARI
1:38.235
1:37.031
1:37.987
30
8
5
FERRARI
1:37.198
1:36.223
1:38.064
28
9
19
WILLIAMS MERCEDES
1:38.338
1:37.456
1:38.251
27
10
2
MCLAREN HONDA
1:38.767
1:37.471
1:39.157
25
11
11
FORCE INDIA MERCEDES
1:38.511
1:37.582
19
12
27
RENAULT
1:39.242
1:38.059
20
13
14
MCLAREN HONDA
1:39.134
1:38.202
11
14
26
TORO ROSSO
1:39.183
1:38.245
21
15
55
TORO ROSSO
1:39.788
1:38.526
21
16
20
HAAS FERRARI
1:40.489
12
17
30
RENAULT
1:40.646
10
18
9
SAUBER FERRARI
1:41.732
11
19
94
SAUBER FERRARI
1:41.875
9
NC
8
HAAS FERRARI
1:43.355
3