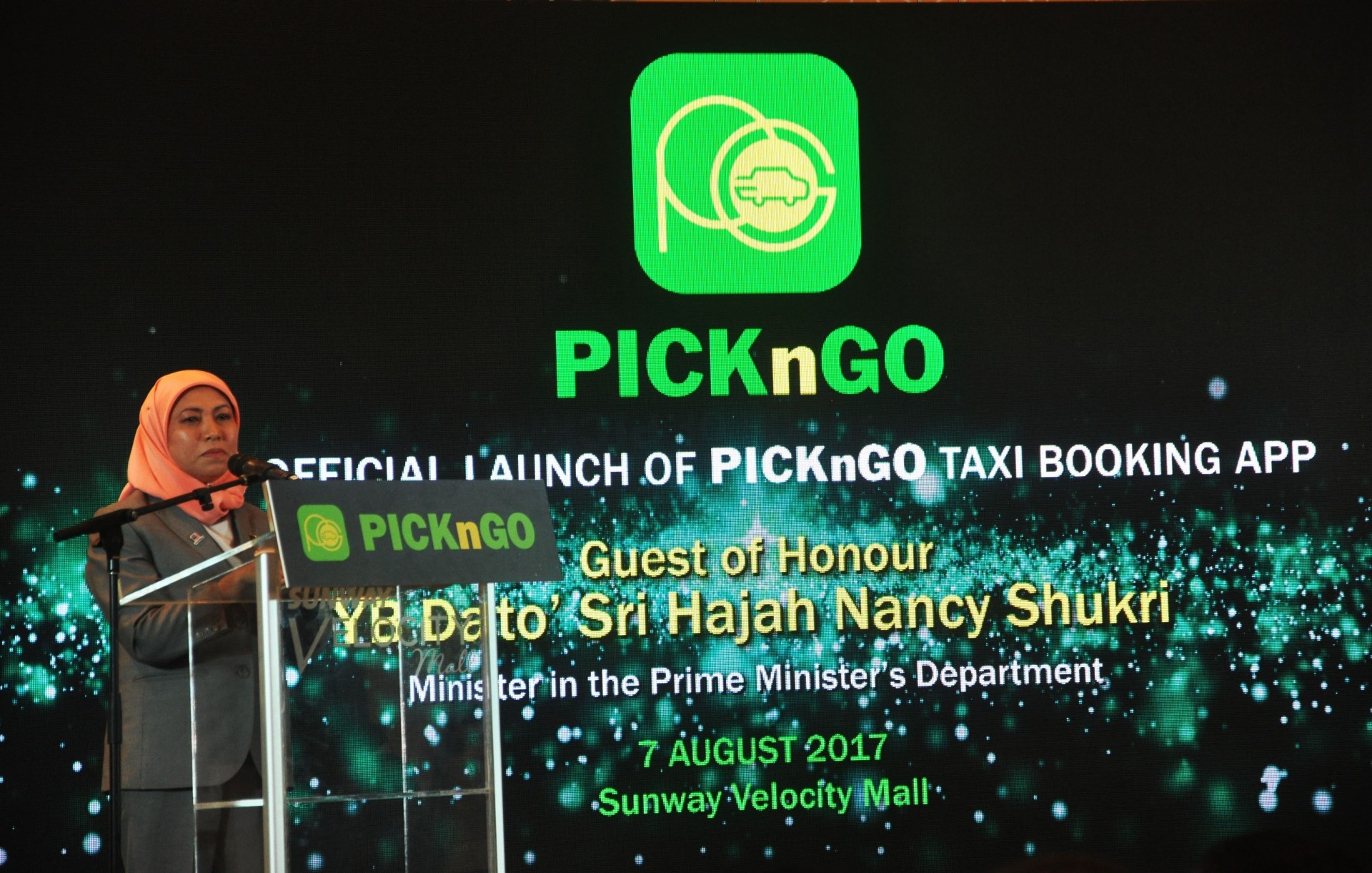 Malaysians will now have a new option for taxi-booking services with the launch of PICKnGO recently. Targeted to register almost 10,000 licensed taxi drivers across Greater Kuala Lumpur on the PICKnGO app, users will benefit from PICKnGo's many innovative features with the click of button.
ADVERTISEMENT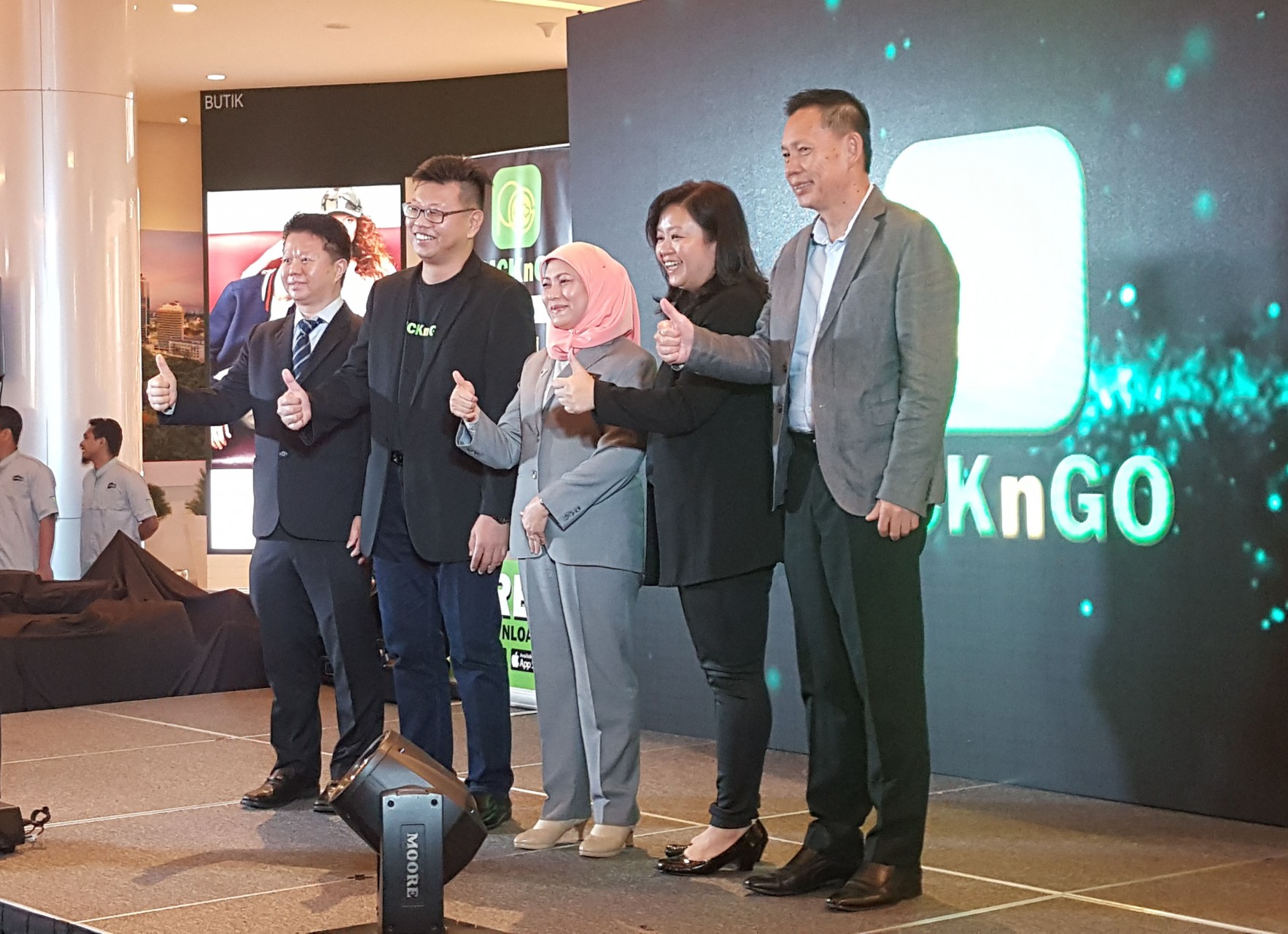 The brainchild of five major taxi companies, PICKnGO was designed to provide passengers with a safe, reliable, convenient and more importantly consistent taxi ride, with its metered rates that can serve as a cost advantage against surge pricing charges offered by other ride-hailing apps.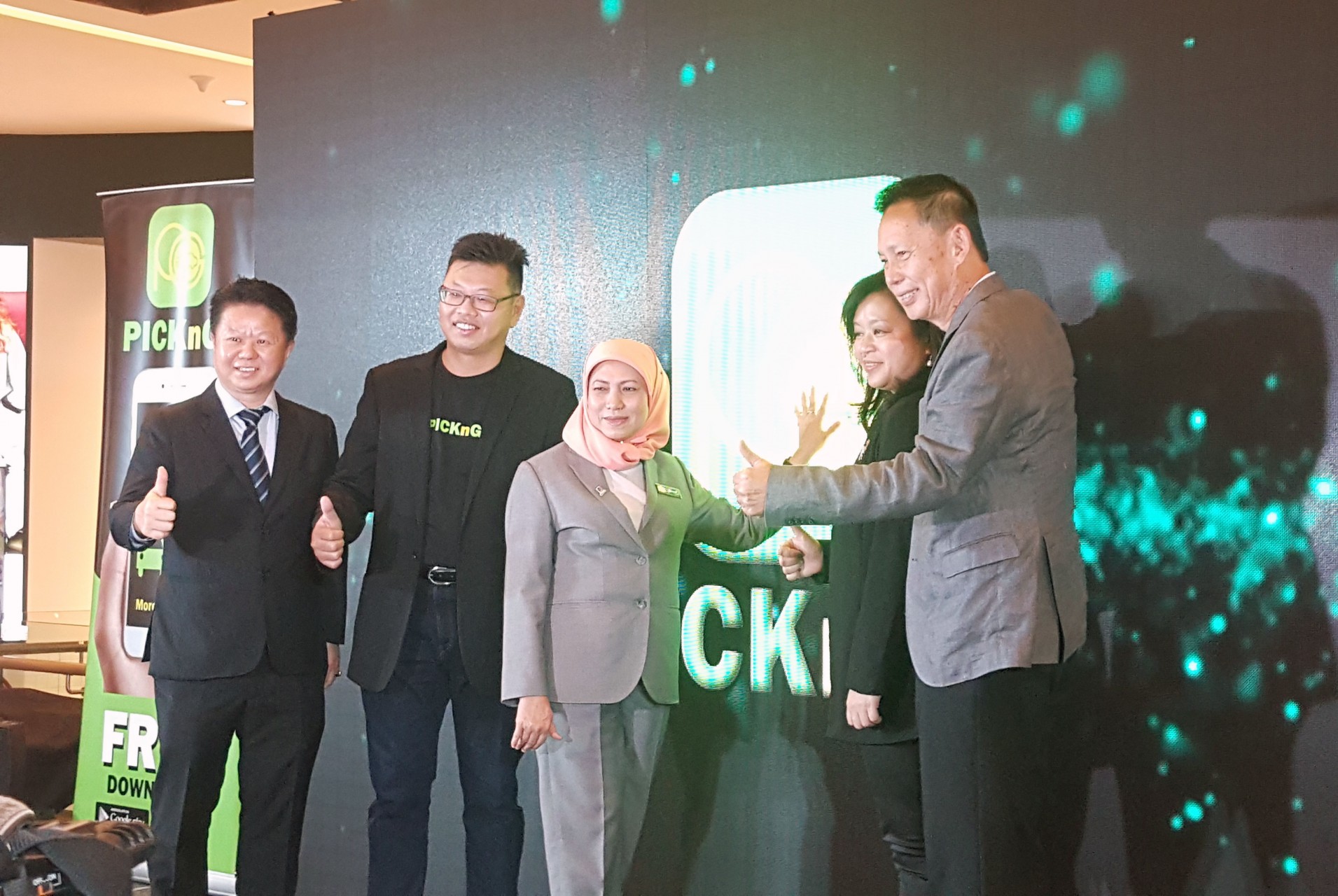 Valerie Chan, the Executive Director of Pick N Go Sdn Bhd said the creation of the app was a natural progression for taxi companies who were keen on keeping up with technological advancements and the changing business landscape (i.e. Grab, Uber).
"It is the perfect time for taxi drivers to adopt the need for change in terms of service and customer experience especially with the tough competition in the market today" said Valerie.
Valerie added that all five companies unanimously agreed that the PICKnGO app should not only benefit the drivers but it should also address passenger concerns that have cropped up in the ride-hailing industry as of late.
Among the key concerns raised by passengers include the issue of safety, especially in light of negatives involving vehicles provided by ride-hailing apps. To address such concerns PICKnGO has incorporated additional features such as an SOS button that will allow passengers to travel with greater peace of mind.
"Passengers can easily access each driver's profile and follow them on the interactive map. Rest assured there is no compromise on passenger safety, as all vehicles have been inspected with insurance covered by the respective taxi companies. Moreover, PICKnGO only works with drivers who have been screened and are trained professional drivers with updated service skills" Valerie said.
More…
A strong emphasis has been placed on training their taxi drivers with updated skills to provide passengers with an improved customer experience.
"The success of PICKnGo and other taxi-booking apps is dependent on the reliability of the app, the maintenance of taxis as well as a positive customer experience. We have taken steps to ensure we surpass all three criteria.
"It will take time to change public perceptions of taxi drivers but we must start now," Valerie added.
Valerie also said that the app would help improve the income of taxi drivers which has been impacted by the introduction of ride-hailing apps.
"Through our partnership with MPAY, we are also incorporating cashless payment services for passengers," Valerie added during the official launch of the PICKnGO app that was held at the Vanity Atrium in Sunway Velocity Mall Cheras recently.
"Besides online payment methods where passengers can register their credit, debit or MyDebit cards in app, PICKnGO will also offer more exciting and innovative payment methods. All drivers will carry MPAY +Pro, our mobile POS terminal, allowing passengers to pay offline with their cards. MPAY wallet users can also make payment for the taxi service directly from their e-wallets. These innovative payment methods will make PICKnGO the most cashless taxi booking service in Malaysia," explains Dato' Chew Chee Seng, Founder, Group CEO and Managing Director of the group.
"Through our collaboration with MPAY and PICKnGO, we are keen to roll out exciting marketing programmes to offer our 22 million (credit and debit) card users more exclusive offers and rewards via the PICKnGO app," adds Perry Ong, Country Manager for Mastercard Malaysia.
Present to witness the launch was Minister in the Prime Minister's department Yang Berhormat Dato' Sri Hajah Nancy Shukri, a keen advocate of innovation.
Nancy said the app came at a time that is most beneficial especially with the government's recent decision to legalise ride-hailing apps in the country.
The provision to monitor the services of the ride-hailing apps was made possible through the recent passing of the Land Public Transport (Amendment) Bill 2017 and the Commercial Vehicles Licensing Board Act (Amendment) Bill 2017 in the House of Representatives.
"These bills will enforce similar requirements including health checks, scheduled vehicle inspection, insurance coverage and as well as driver cards for both taxis and ride-hailing vehicles.
The launch of the PICKnGO app is very timely as the passing of the bill will give passengers a renewed trust and hope in the skills and services provided by our taxi drivers," she added.
Nancy also added she was happy to see traditional transportation providers taking an active step to go head on with their competition through the app.
"PICKnGO's entry into the ride-hailing industry will only serve to strengthen and improve the service for passengers.
"The difference here is that taxi drivers are trained professionals with years of experience compared to other service providers. I hope more taxi drivers will join in the effort that will clearly benefit them in the long run," she said.
Supporting partners for PICKnGo include Manage Pay Systems Berhad, Bank Islam Malaysia Berhad, Mastercard, MapKing (M) Sdn Bhd, Proton Edar Sdn Bhd., My Debit, PTT Lubricants, Metretech Sdn Bhd, Sunway Velocity Mall and well known household brands Naturel and Antabax.
PICKnGO can be downloaded on both Android and IOS platforms for free.