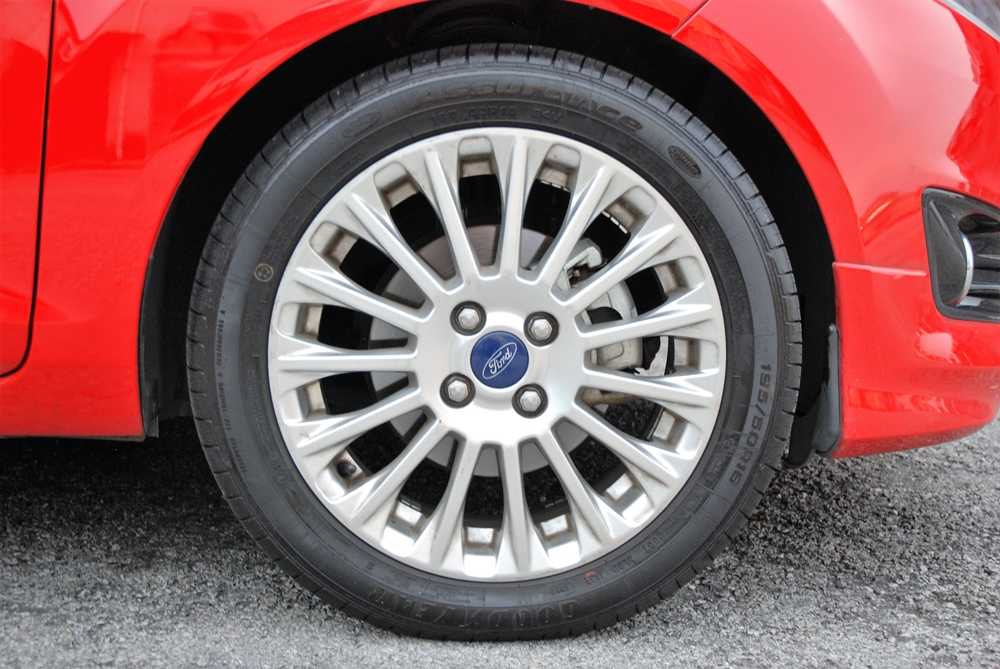 ADVERTISEMENT
Tyres can easily put a huge dent on your wallet depending on how often you use your car and your driving behavior. Even if you only change your tyres every few years, it is still be an unwelcome expense to your maintenance budget.
Since the price for a set of new tyres can costs more than a thousand ringgit, I try my best to preserve my tyres for as long as I can with proper care and maintenance. However, as the adage goes, "nothing lasts forever", these set of tyres will eventually wear-off of course.
Luckily, Goodyear Malaysia was kind enough to provide a set of Goodyear Assurance TripleMax tyres for my personal transport as a replacement for my worn out ones.
My previous tyres were the Continental Premium Contact 2 which are fitted to the vehicle as original equipment. This set of tyres had covered 40,000kms when exchanged for the Goodyears. As far as I could remember, I had no qualms with the Conti tyres and I like how quiet and comfortable these tyres are on the road. Wet and dry grip was very good, same goes to braking performance.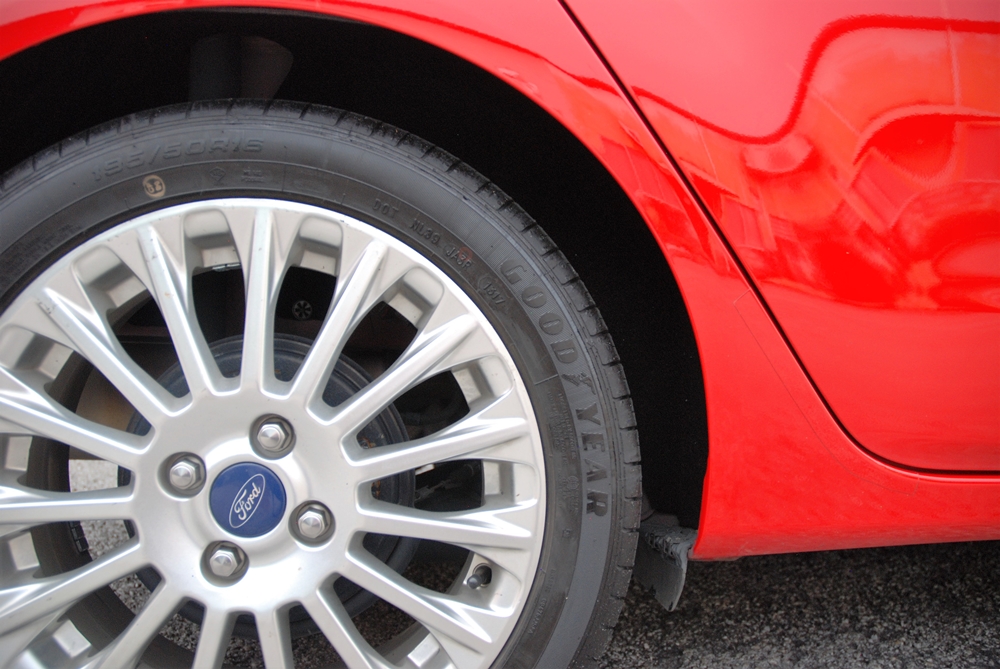 Hence switching from one tyre brand to another tyre brand can make a noticeable difference to my overall level of driving comfort, performance, handling and noise levels. So here's what I've found out after covering more than a thousand kilometers with the Assurance TripleMax so far.
Launched in Malaysia in October 2013, the Goodyear Assurance TripleMax is designed for mid-sized passenger vehicles and positioned between the performance (Eagle) and value (Duraplus) classes. Replacing the Assurance Fuel Max in Goodyear's local tyre range, the Goodyear Assurance TripleMax goes up against Bridgestone's Turanza and Continental's PremiumContact tyres.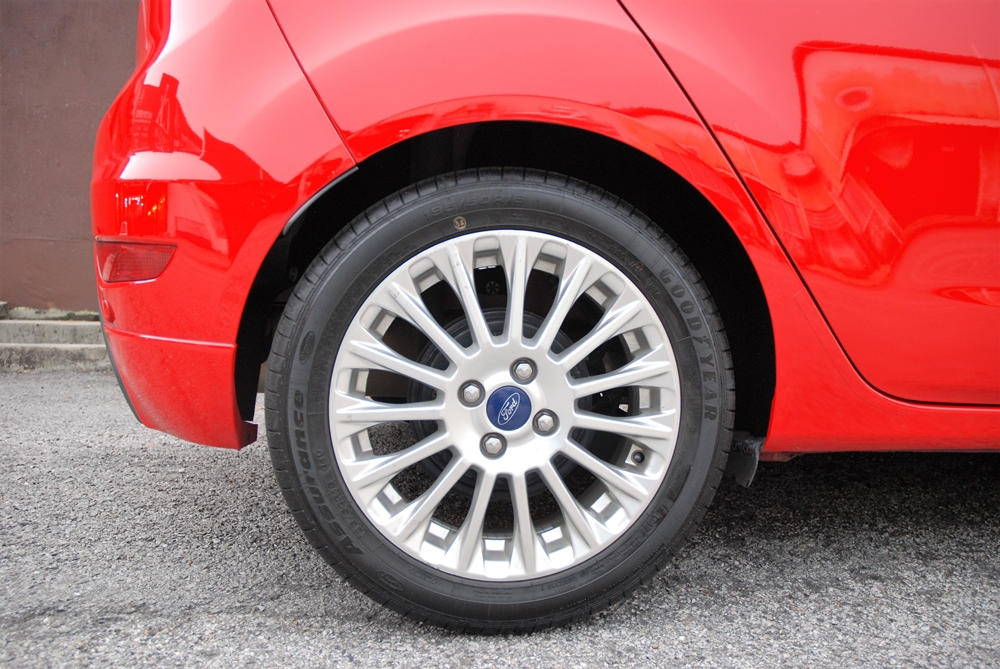 According to Goodyear, this tyre is designed with technologies focusing on fuel savings, grip and durability. Therefore, it is the perfect match for those drivers looking for a set of rubber that delivers great mileage, delivers great handling in all conditions and stops sooner in wet conditions. It sounds like Goodyear have made an ideal tyre for drivers like me but how far is it from true?
After I had these set of new tyres fitted for my Ford Fiesta, I had a chance to test its dry handling capabilities en route to the Sepang International Circuit recently to attend the Goodyear Eagle F1 Asymmetric 3 Tyre product launch. Due to the mad rush hour of morning traffic from Kuala Lumpur to Sepang, there were a couple of times when I was going beyond the average speed to make sure that I arrive at the venue on time.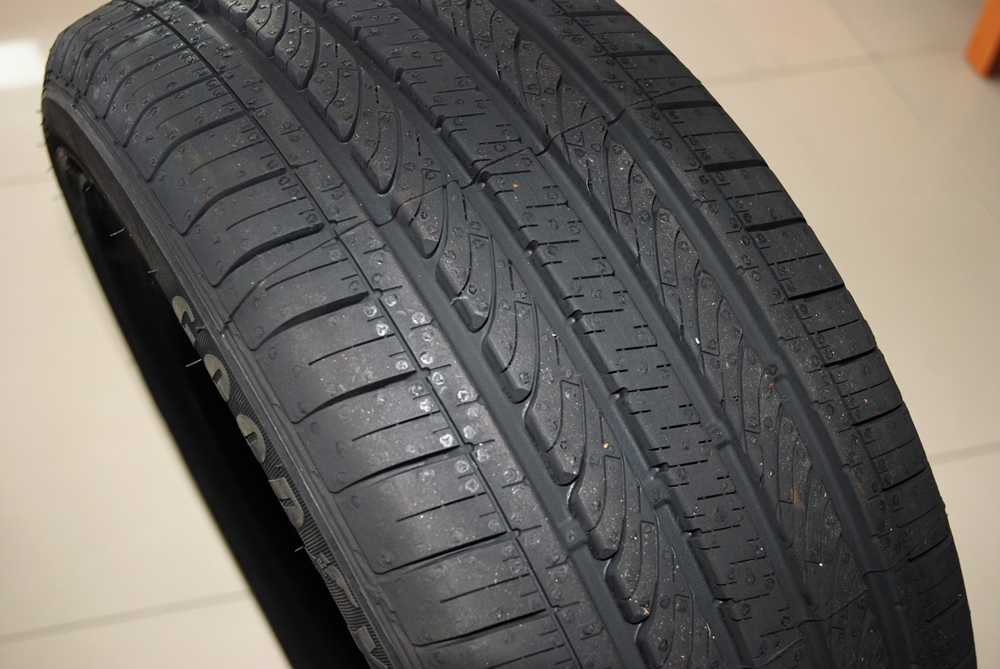 However, my journey was surprisingly less stressful thanks to these set of new tyres! There's plenty of grip when driving vigorously at high speed and I had to admit that my 60km plus journey would have been more stressful if I haven't changed to these set of new tyres a day before. The grip on these new tyres are just insane, it almost felt like I've driven a brand new car. And having all that extra grip my previous set of tyres were lacking is good when attacking a corner too fast and minimizing the chance of understeer.
I love the fact that it give sort of sporty precision and handling for although it is not a performance tyre. It provides  a much sharper steering feedback and the car basically turns where you wanted it to go, but much quicker. I  noticed that the overall handling of my Fiesta has improved and it's a whole lot more fun to drive.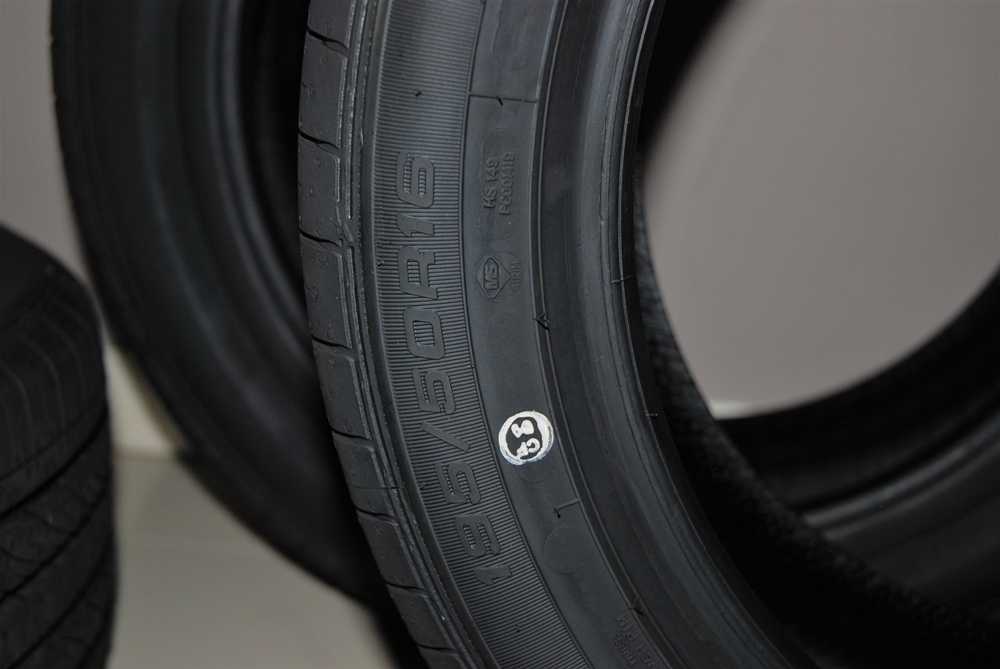 While tyres are an often overlooked as a contributing factor to your car's overall performance, in reality, they have a big impact on what the car can do. Since tyres are your car's only point of contact with the road, they influence how much control you have while driving, how quickly you can stop, how accurately you can take turns, and even how quiet and smooth your ride is. For more info on Goodyear tyres click here.