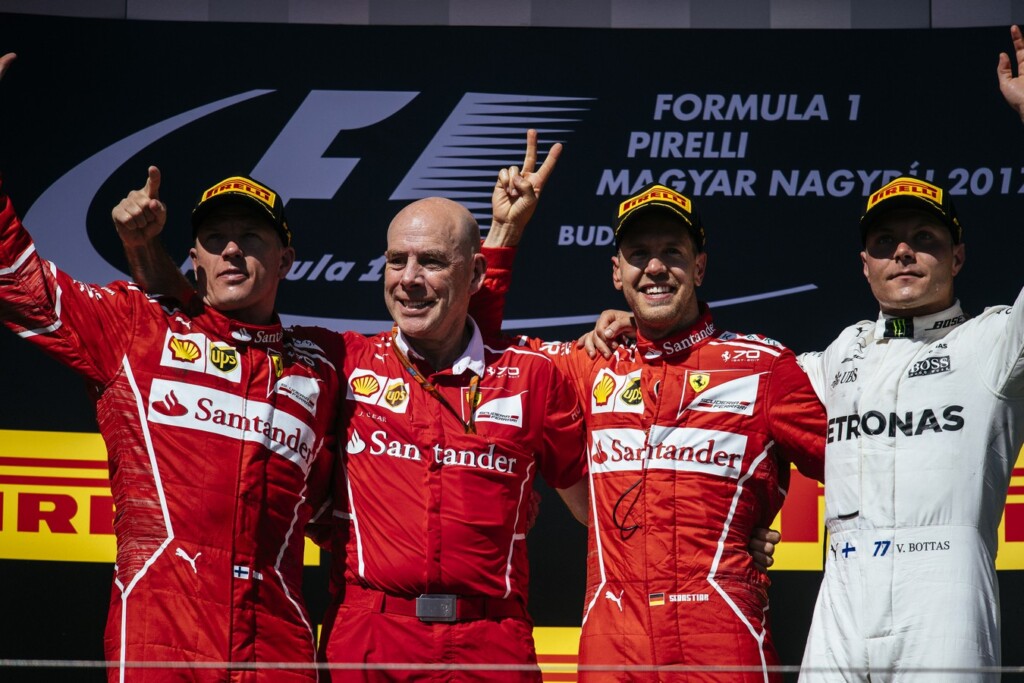 ADVERTISEMENT
Ferrari takes the top two spots after starting at the front at yesterday's Hungarian Grand Prix 2017. Sebastian Vettel came in first followed by Kimi Raikkonen. This was Seb Vettel's seventh win in red and the 46th of his career. Valtteri Bottas is in third whilst Lewis Hamilton finished fourth. This means that Vettel extends his championship lead to 14 points heading into the summer break.
In an interesting first lap, Daniel Ricciardo was hit by his own team mate, Max Verstappen, who then had to pay a 10-second penalty. The collision led to a 5 lap safety car as Ricciardo's car was spewing oil onto the track. This allowed Bottas to claw back to third.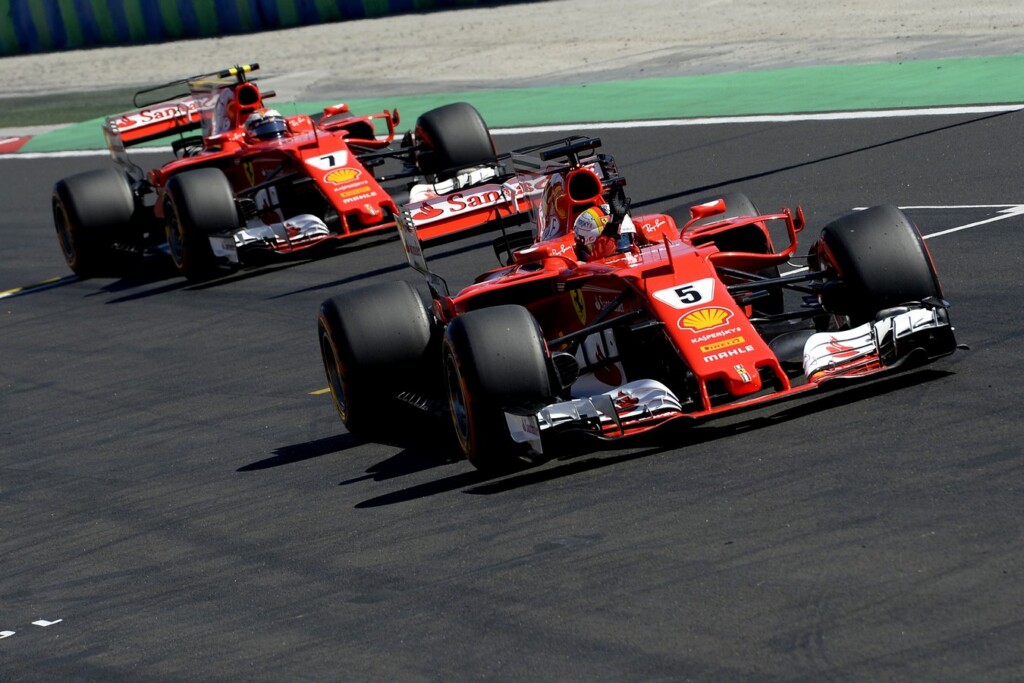 About a third through the race, Sebastian Vettel complained about steering issues and the two Mercedes cars were getting closer. Lewis Hamilton was getting quicker and having a good pace which led to Mercedes making a call to let Hamilton overtake Bottas to challenge the two Ferraris on the condition that if Hamilton can't overtake the Ferraris, Bottas would get the podium finish. Kimi Raikkonen was feeling the pressure from Hamilton but as it is extremely difficult to overtake on the Hungaroring, Hamilton just couldn't pass the Ferrari.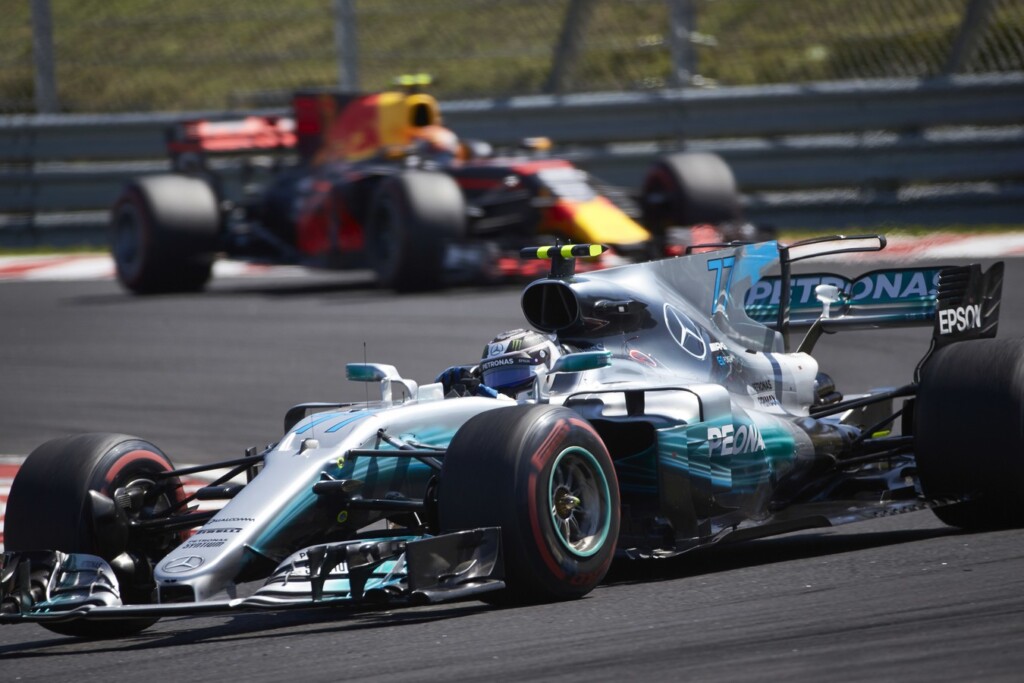 Hence Bottas once again took back 3rd position and secured a slot on the podium.
Here are the full standings from yesterday's race.
POS
DRIVER
CAR
LAPS
TIME/RETIRED
PTS
1
5
 
FERRARI
70
1:39:46.713
25
2
7
 
FERRARI
70
+0.908

s

18
3
77
MERCEDES
70
+12.462

s

15
4
44
 
MERCEDES
70
+12.885

s

12
5
33
 
RED BULL RACING TAG HEUER
70
+13.276

s

10
6
14
 
MCLAREN HONDA
70
+71.223

s

8
7
55
 
TORO ROSSO
69
+1

 lap

6
8
11
 
FORCE INDIA MERCEDES
69
+1

 lap

4
9
31
 
FORCE INDIA MERCEDES
69
+1

 lap

2
10
2
 
MCLAREN HONDA
69
+1

 lap

1
11
26
 
TORO ROSSO
69
+1

 lap

0
12
30
 
RENAULT
69
+1

 lap

0
13
20
 
HAAS FERRARI
69
+1

 lap

0
14
18
 
WILLIAMS MERCEDES
69
+1

 lap

0
15
94
 
SAUBER FERRARI
68
+2

 laps

0
16
9
 
SAUBER FERRARI
68
+2

 laps

0
17
27
 
RENAULT
67
DNF
0
NC
40
 
WILLIAMS MERCEDES
60
DNF
0
NC
8
 
HAAS FERRARI
20
DNF
0
NC
3
 
RED BULL RACING TAG HEUER
0
DNF
0