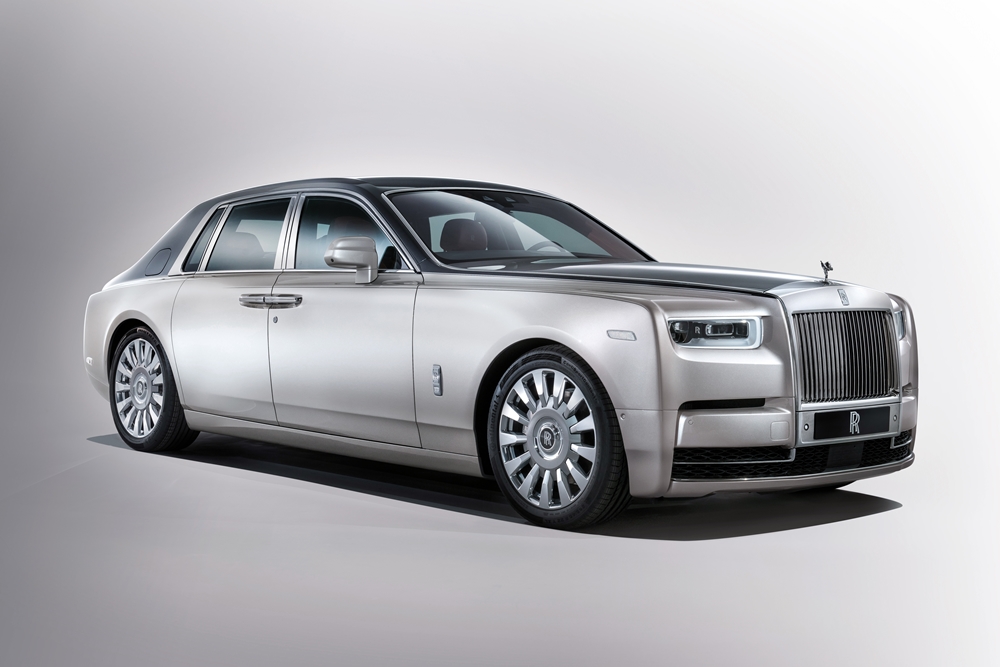 ADVERTISEMENT
The Rolls-Royce Phantom has served the world's most influential and powerful men and women over the last 92 years. Now it has entered eighth generation which also marks the first of a new generation of Rolls-Royces to benefit from a brand new platform called Architecture of Luxury.
The Architecture of Luxury is an all-aluminium spaceframe architecture that will underpin every future Rolls-Royce beginning with the new Phantom. It replaces the use of monocoque construction in future Rolls-Royce models.
The major benefit of the new architecture for the new Phantom are lightweight, increased stiffness, efficient production of standard and extended wheelbase bodies and uncompromised exterior surface design.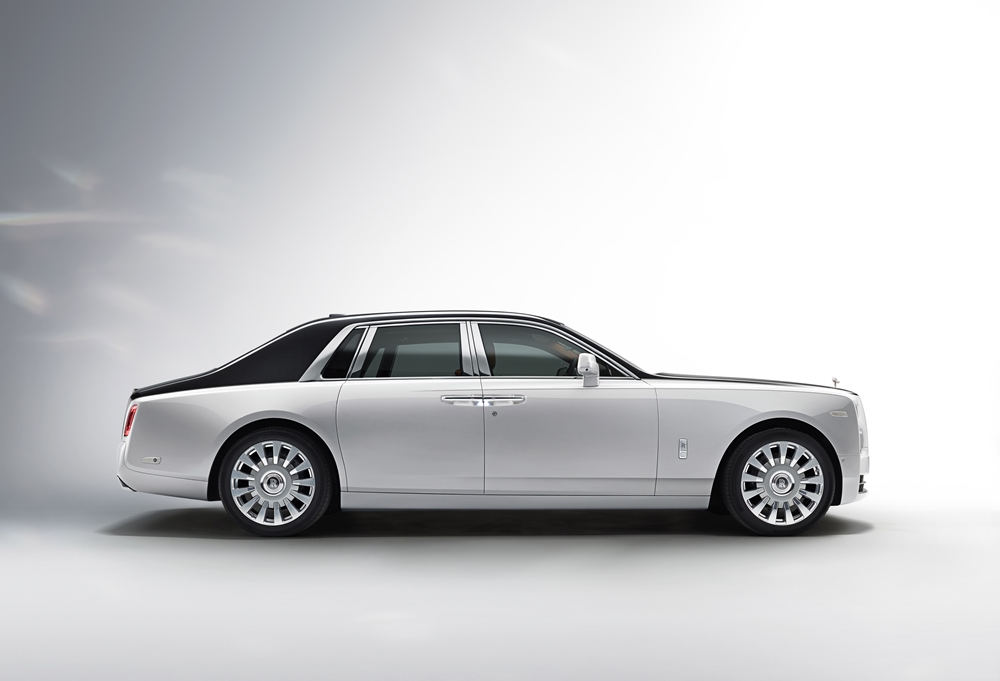 Rolls-Royce says the all-new aluminium spaceframe structure delivers extraordinary car body stiffness for exceptional 'best-in-class' functional performance whilst also being lighter. The new Phantom is now 30% more rigid than its predecessor, leading to better ride comfort.
Accompanying the increased stiffness of the spaceframe is a best-in-class high comfort chassis with air suspension and state-of-the-art chassis control systems, delivering peerless 'effortless' ride and handling and optimal vibration comfort performance.
A new double-wishbone front axle and 5-link rear axle deliver astounding levels of control over lateral roll and shear forces and delivering agility and stability, as does the addition of four-wheel steering, all contributing to an undisturbed passenger whatever the driving conditions.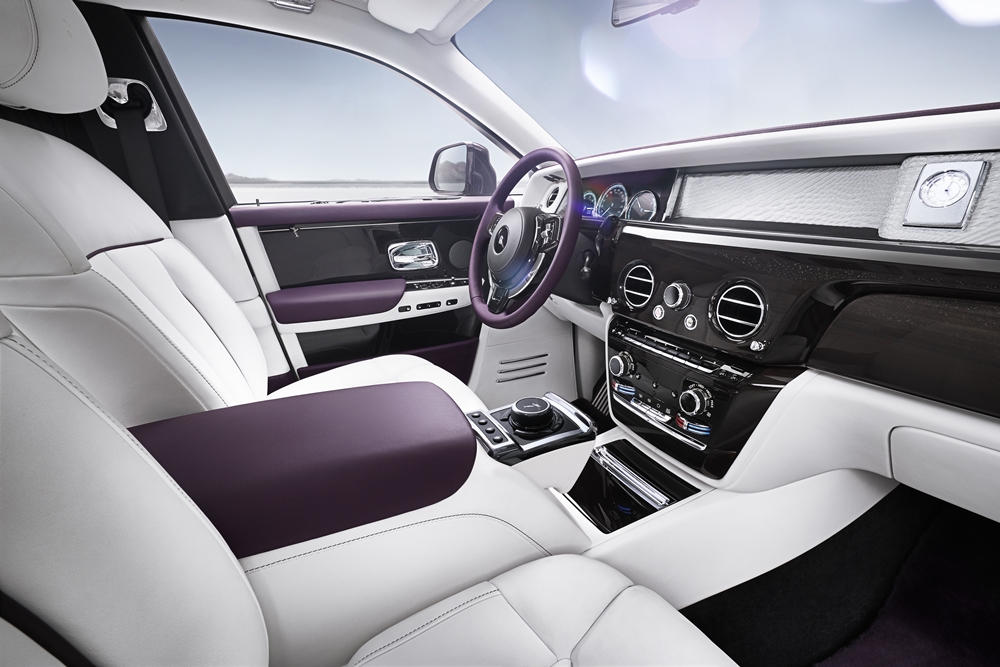 Rolls-Royce's celebrated Magic Carpet Ride also improves as a result of the new lighter architecture, and the latest generation of self-levelling air suspension. The suspension makes millions of calculations every second as it continuously varies the electronically controlled shock absorber adjustment system – reacting to body and wheel acceleration, steering inputs and camera information. In addition, the Flagbearer – evocative of those men who were required by law to carry a red flag ahead of early motor cars – adds a stereo camera system integrated in the windscreen to see the road ahead, adjusting suspension proactively rather than reactively up to 100km/h.
More effort was expended to create 'the most silent motor car in the world'. This includes 6mm two-layer glazing all around the car, more than 130kg of sound insulation, the largest ever cast aluminium joints in a body-in-white for better sound insulation, and the use of high absorption materials.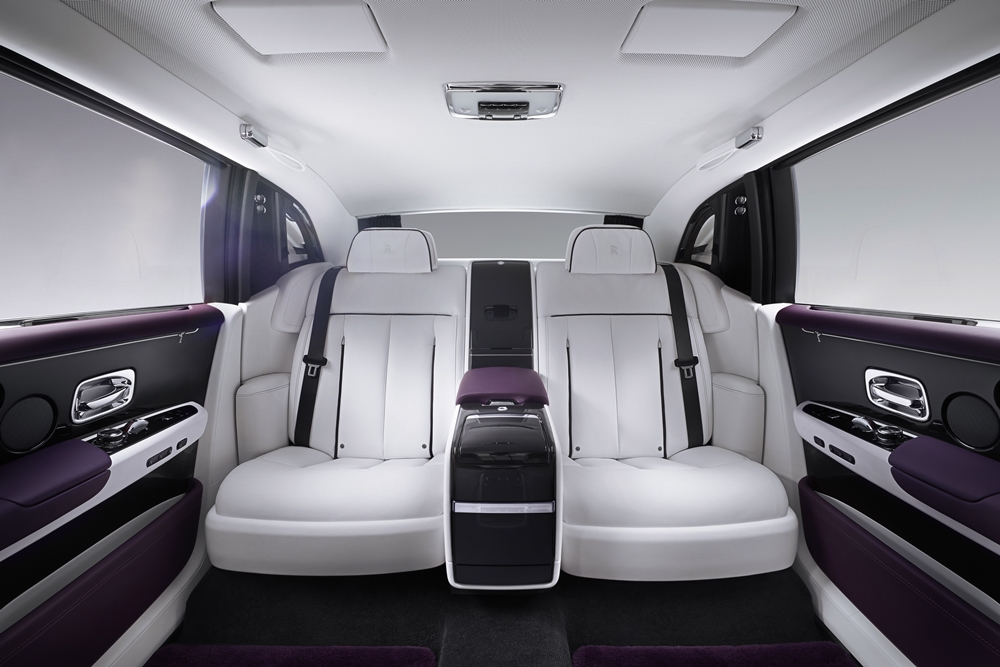 Acoustic insulation from road noise has been helped by the employment of double skin alloy on areas within the floor and bulkhead of the spaceframe. Further noise insulation by inserting dense foam and felt layers are between these skins to provide even better sound insulation.
In addition, high absorption layers within the headliner, in the doors and in the boot cavity have further aided insulation and reduced reverberation. Rolls-Royce also worked closely with its tyre supplier to invent 'Silent-Seal' tyres – which feature a specific foam layer placed inside the tyre to wipe out tyre cavity noise and reduce overall tyre noise by 9db.
All in all it is a perfect 360° cocooning effect in a motor car that is approximately 10% quieter than its predecessor at 100km/h.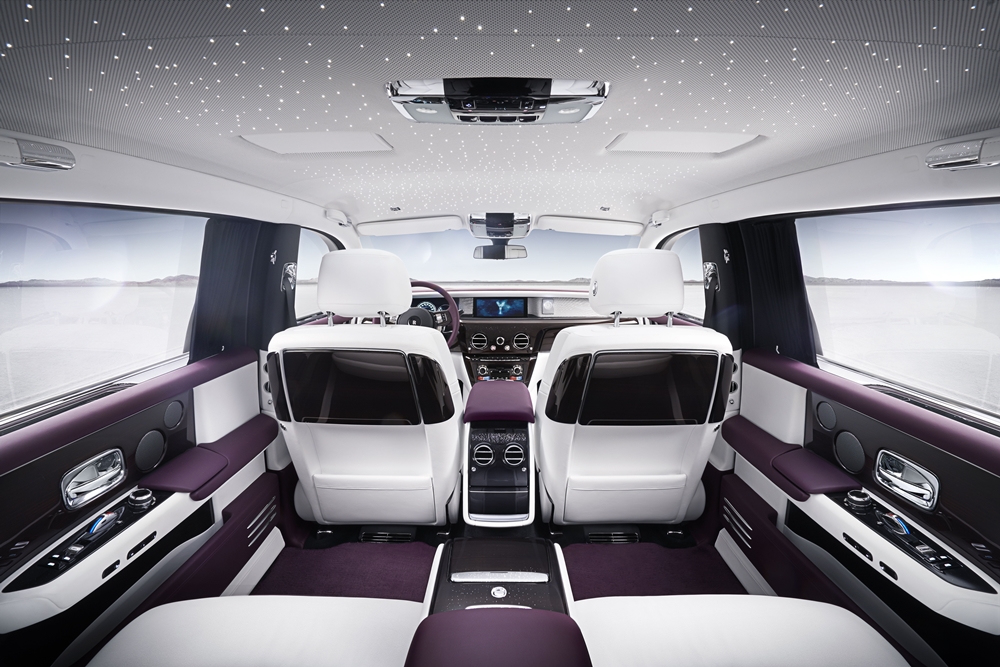 The new Phantom benefits from a completely new 6.75-litre V12 powertrain, in place of the previous naturally aspirated V12 engine. It employs two turbo chargers that contribute to a low-end torque output of 900Nm at an incredibly low 1,700rpm whilst also delivering 563bhp of power. The addition of Satellite Aided Transmission (SAT), married to a ZF 8-Speed gearbox also ensures that the driver is prepared for whatever the road has in store for them.
To make the new Phantom the most technologically advanced Rolls-Royce ever, the company has added various advanced intelligence systems in the new Phantom. Some assistance systems on-board worth mentioning include Alertness Assistant, a 4-camera system with Panoramic View, all-round visibility including helicopter view, Night Vision and Vision Assist, Active Cruise Control, collision warning, pedestrian warning, cross-traffic warning, lane departure and lane change warning, an industry leading 7×3 high-resolution head-up display, WiFi hotspot, and of course the latest navigation and entertainment systems.