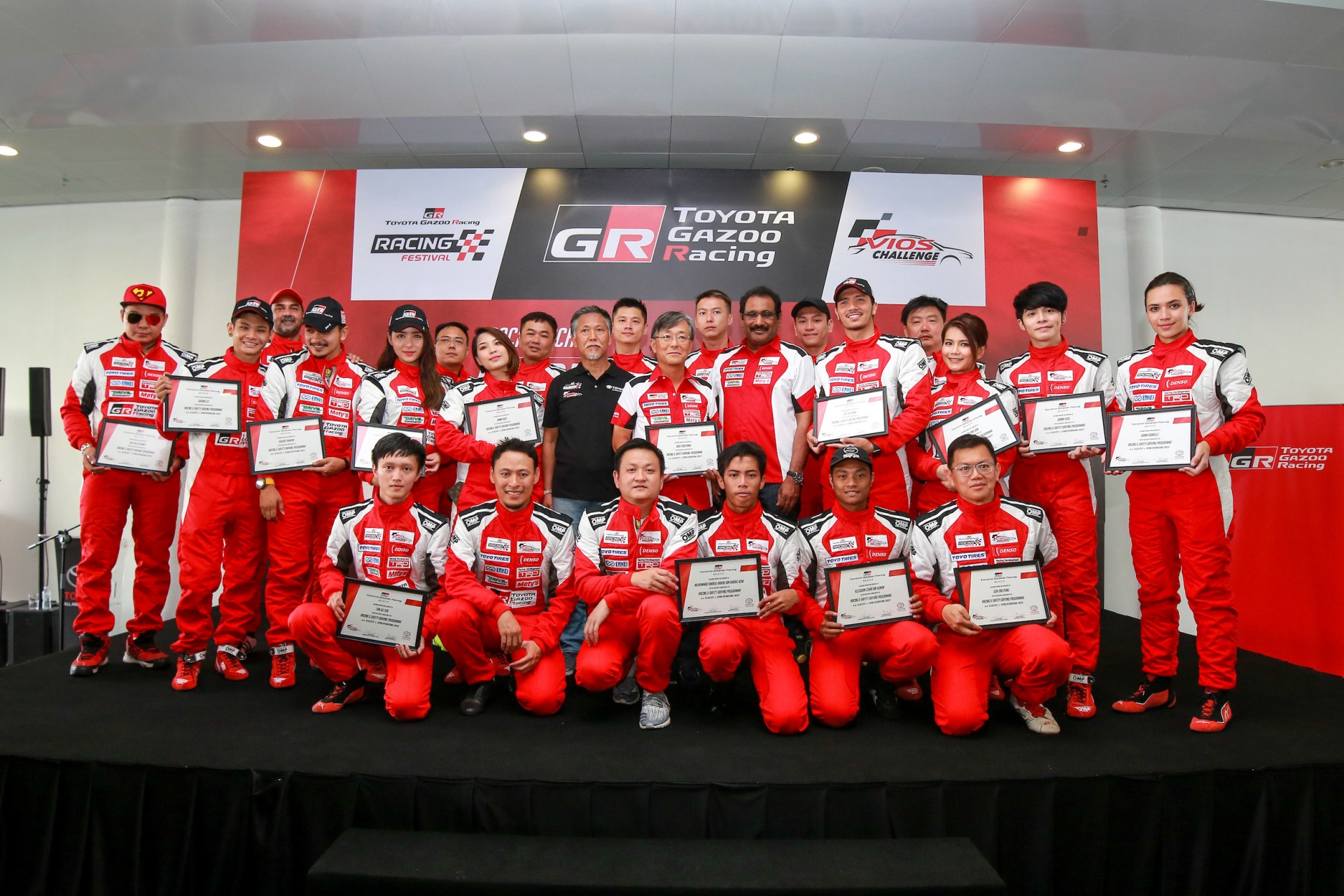 ADVERTISEMENT
It's going to be a heck of a race come 12th & 13th August over in Batu Kawan, Penang for 24 motor-racing enthusiasts who graduated yesterday from the Vios Challenge Racing School.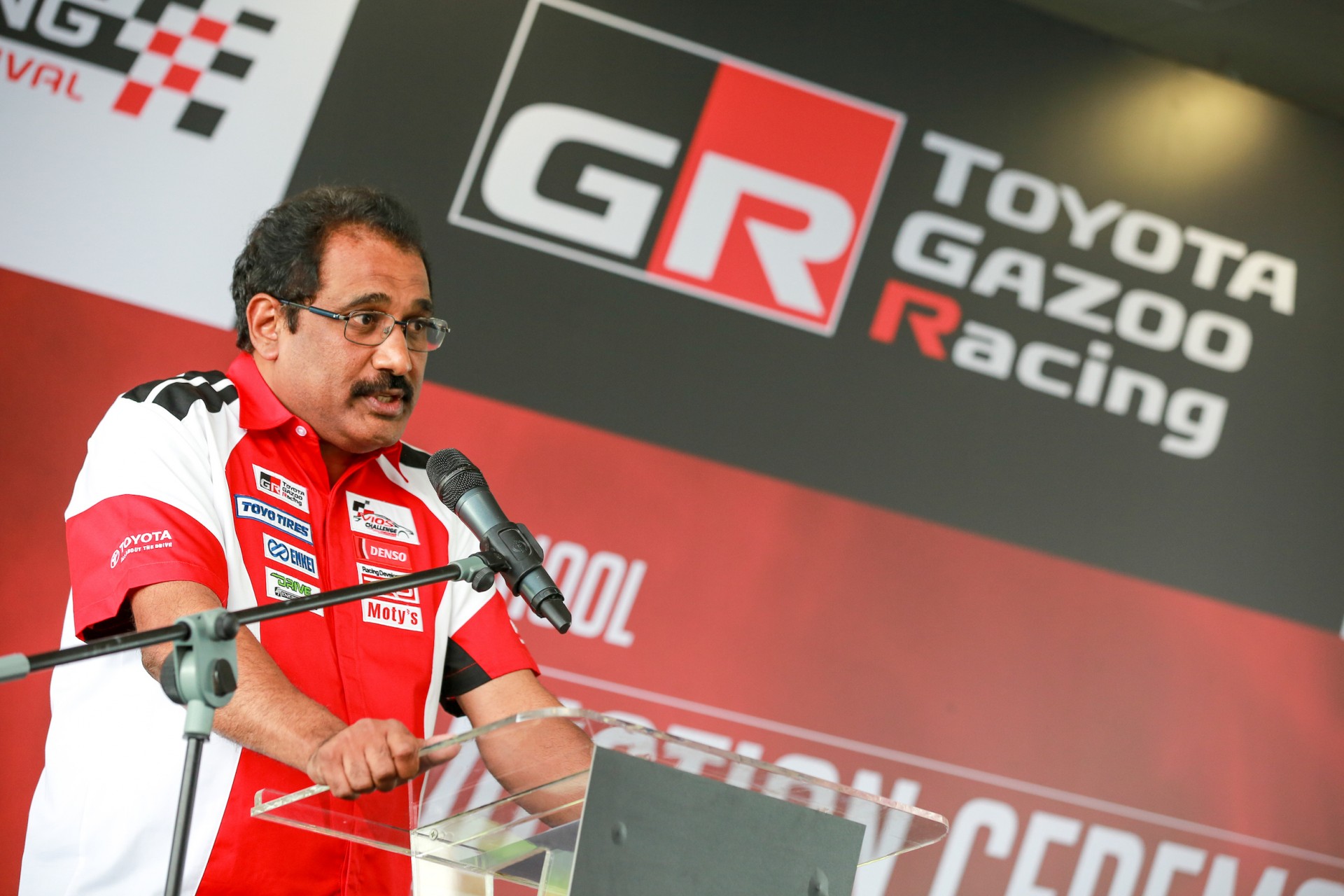 Having completed a compulsory introductory course where professional trainers imparted such fundamentals as race and safety protocols, advanced car handling techniques and maintaining proper race driving lines, the graduates who received their scrolls from President of UMW Toyota Motor Mr. Ravindran Kurusamy (above) were the eight celebrity drivers including actors Fattah Amin, Diana Danielle, Shukri Yahaya and Janna Nick, singers Geraldine Gan and Danny Koo, blogger and model Venice Min and beat-boxer Shawn Lee (below).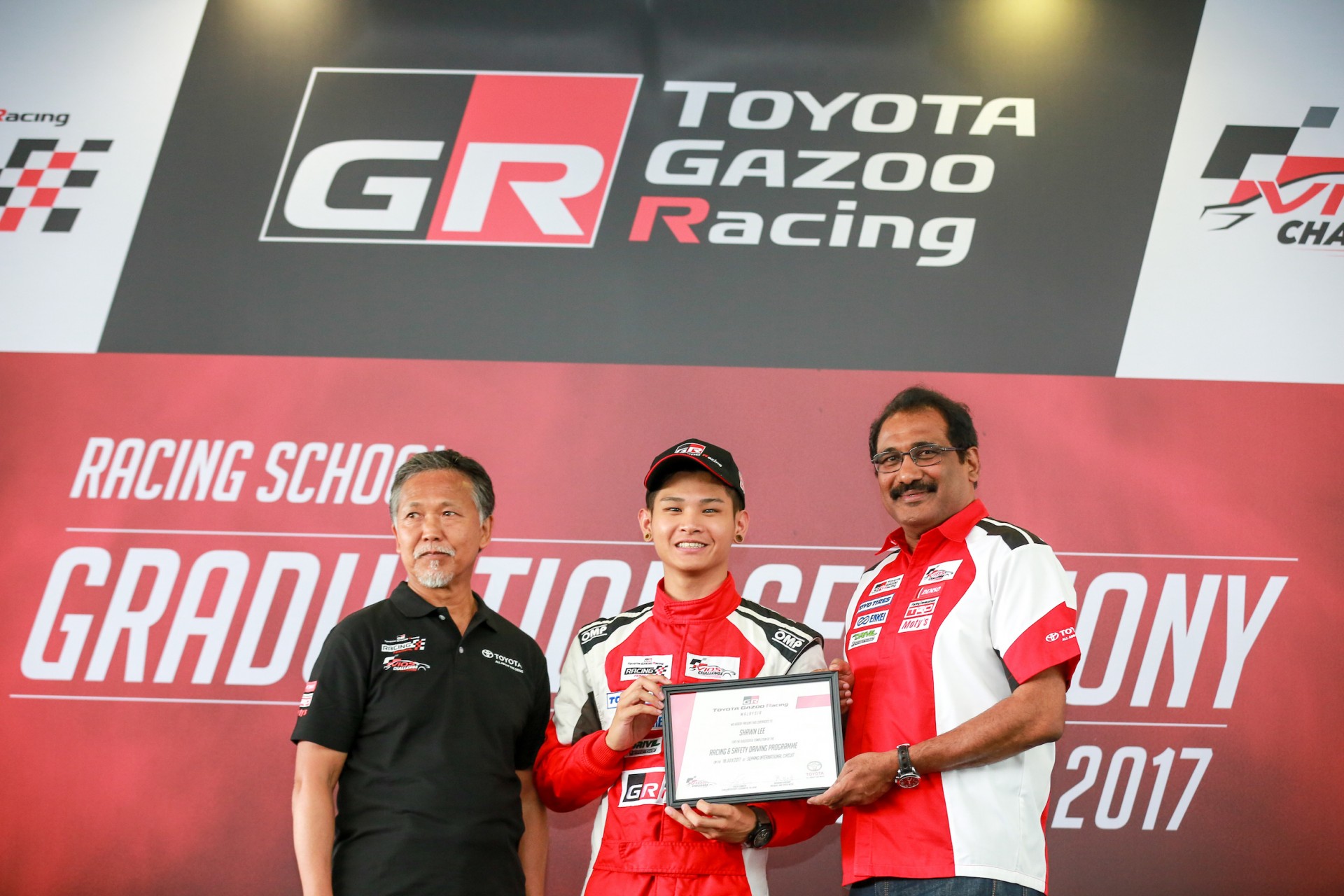 Also receiving his scroll was none other than Deputy Chairman of UMW Toyota Motor Akio Takeyama (below, centre) who will join the celebrities in the Promotional Category of the Vios Challenge.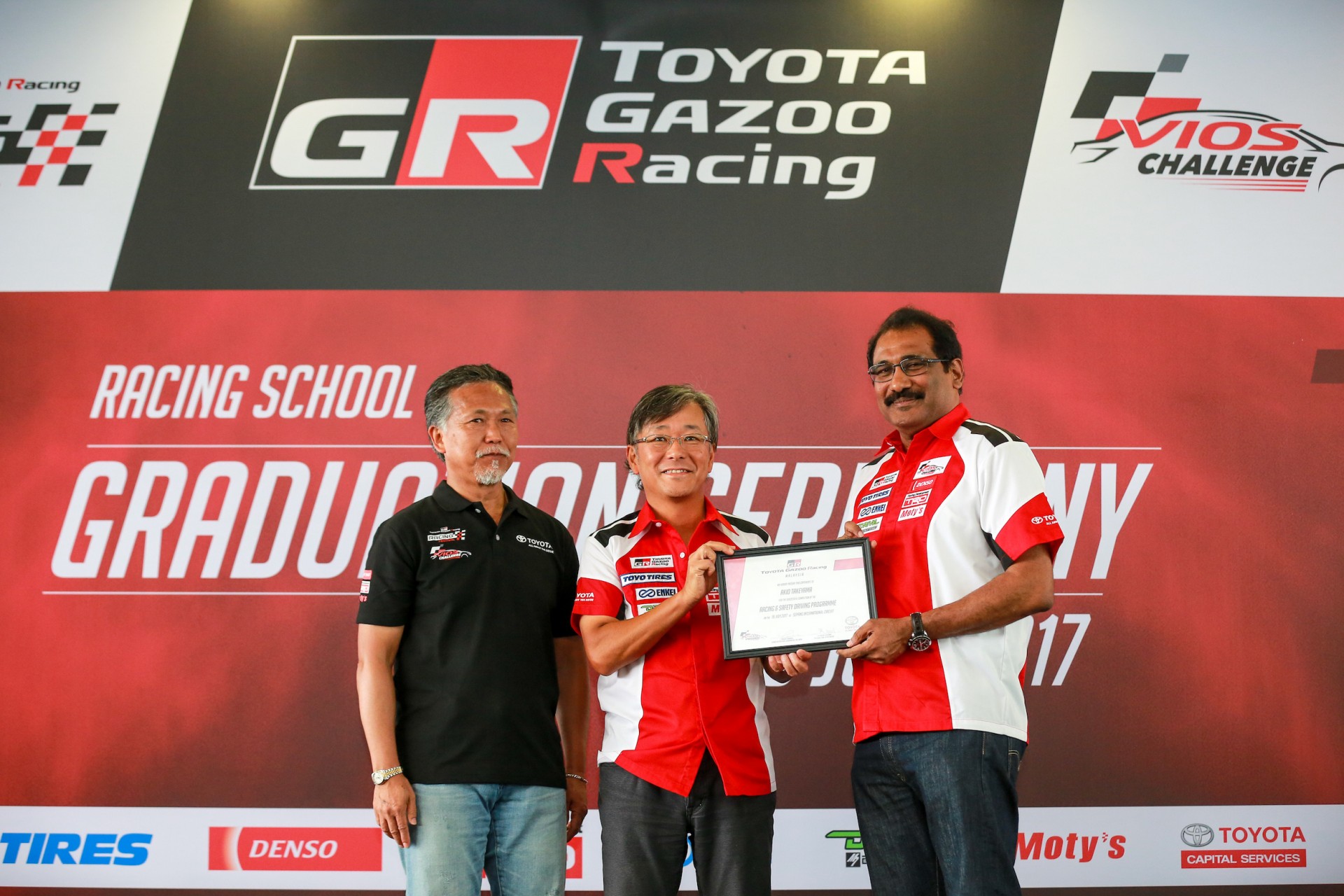 Speaking at the graduation ceremony, Mr. Ravindran believed that motorsports was an effective means of developing humans as much as machines. "Achieving success on the race track is about finding the limits of both the individual and machine collectively. No component can outpace the other. By arming these drivers with racing skills, we hope that they will better exploit the sporting potential of their Toyota Vios racing cars safely and responsibly," said Mr. Ravindran.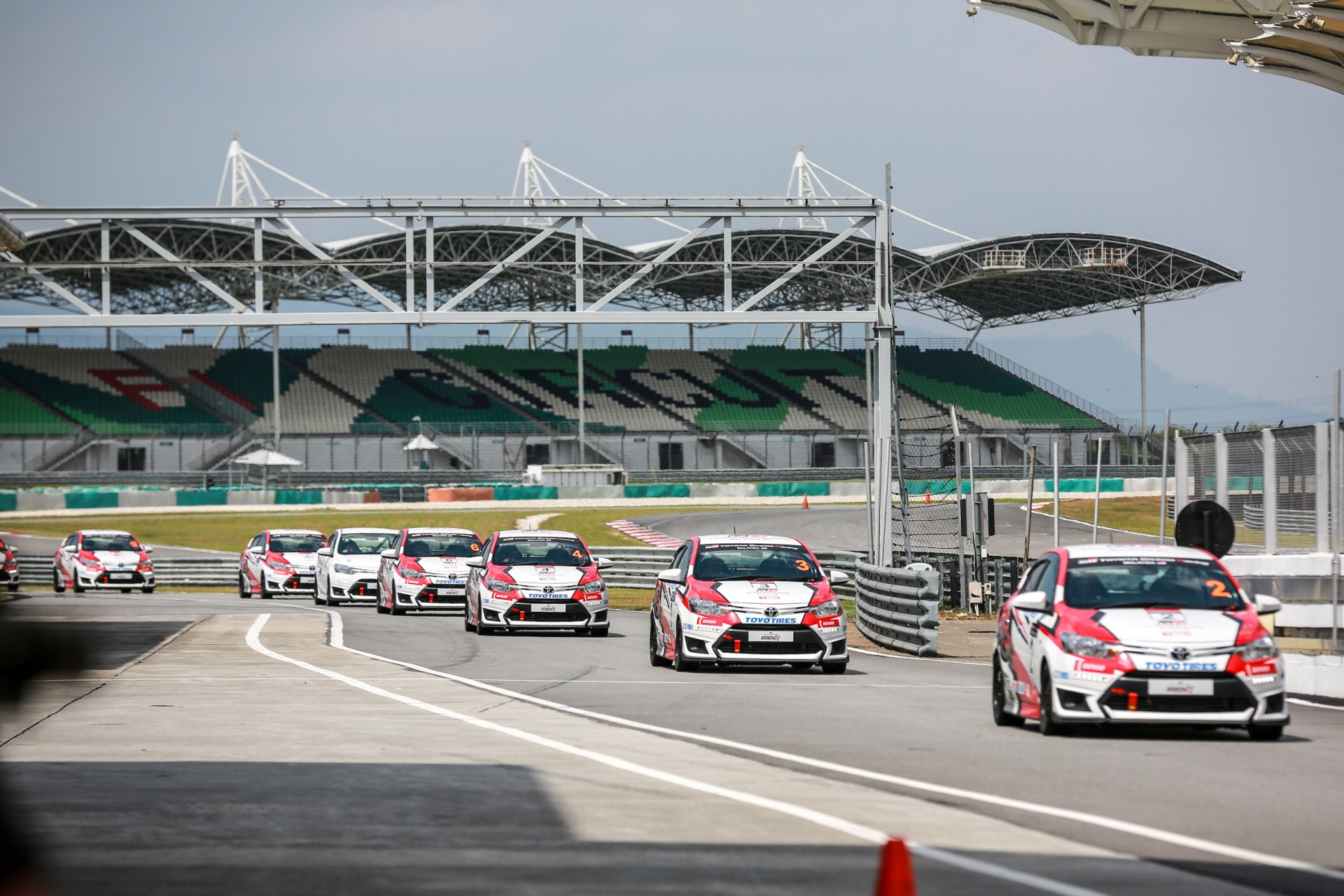 How it works…
To create a level racing platform that will be safer for all drivers and to provide spectators with high quality races, the Vios Challenge will feature three racing classes where ten of those with a successful racing record will be moved into the elite Super Sporting Category while the Sporting Category will feature 17 racers and the remaining ten in the Promotional Category. Each category will have two heats with points being awarded for top positions in each heat.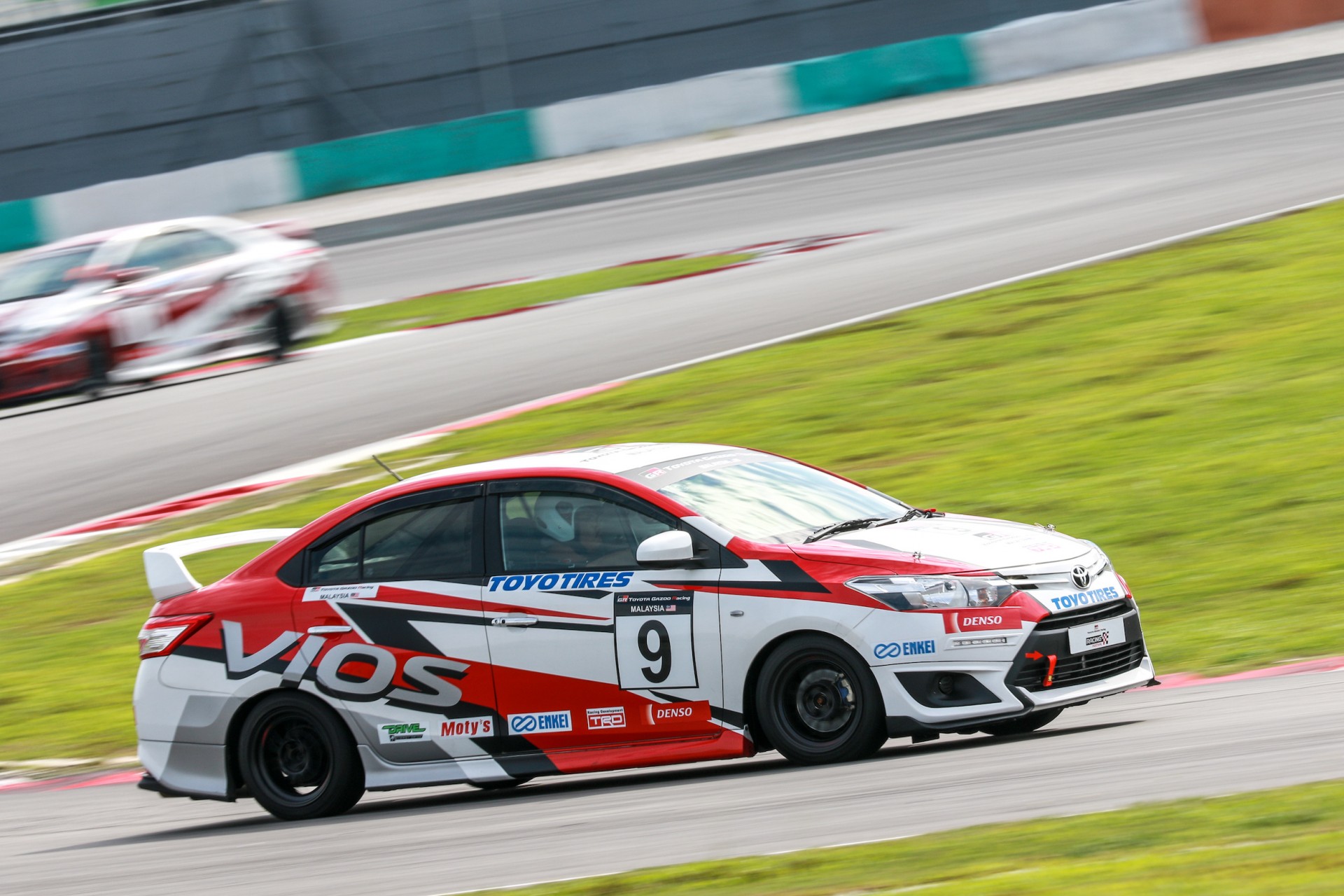 The Track…
The course on the specially-designed 1.65km racing circuit in Batu Kawan is shaped somewhat like a racing steering wheel and will run in a clockwise direction. It features nine turns with the longest straight a shade over 156m in length, ensuring that qualifying will be a keenly-contested session.
The Vios Challenge will be the headlining event at the Toyota GAZOO Racing (TGR) Racing Festival that kicks off with the first event on 12th and 13th August at the Batu Kawan Stadium in Penang. The Festival which is open to members of the public for free will host a myriad of activities including drift shows, celebrity performances, food trucks, test drives, and a special showcase of the upcoming Toyota C-HR.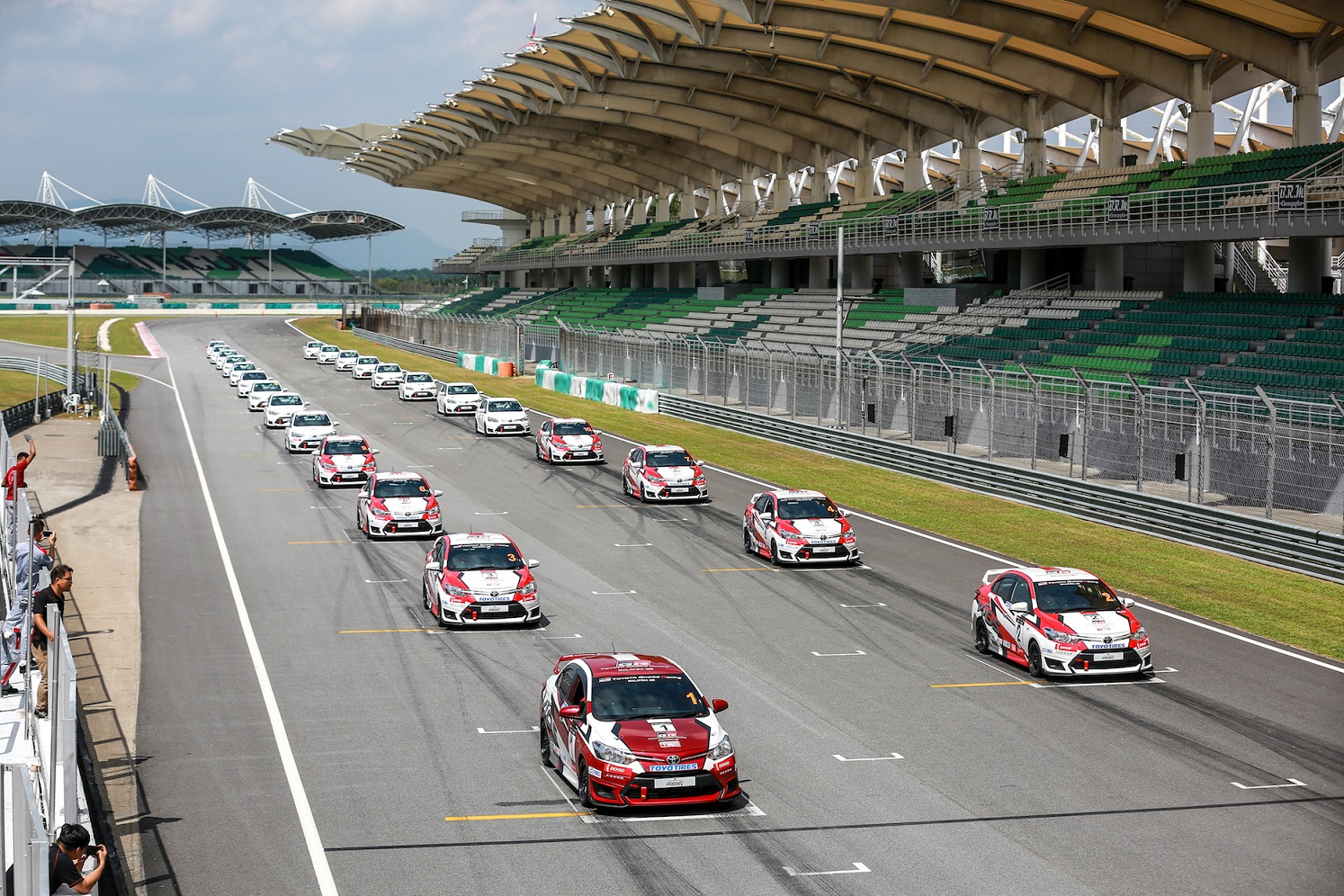 Fans can also check out the latest promotions for Toyota models at any Toyota showroom throughout the country. From the month of July, there's even a buy and win promotion where the lucky winner can stand a chance to win a trip to the Tokyo Motor Show.
Graduation Ceremony Photo Gallery (Photos by Aaron Lee)