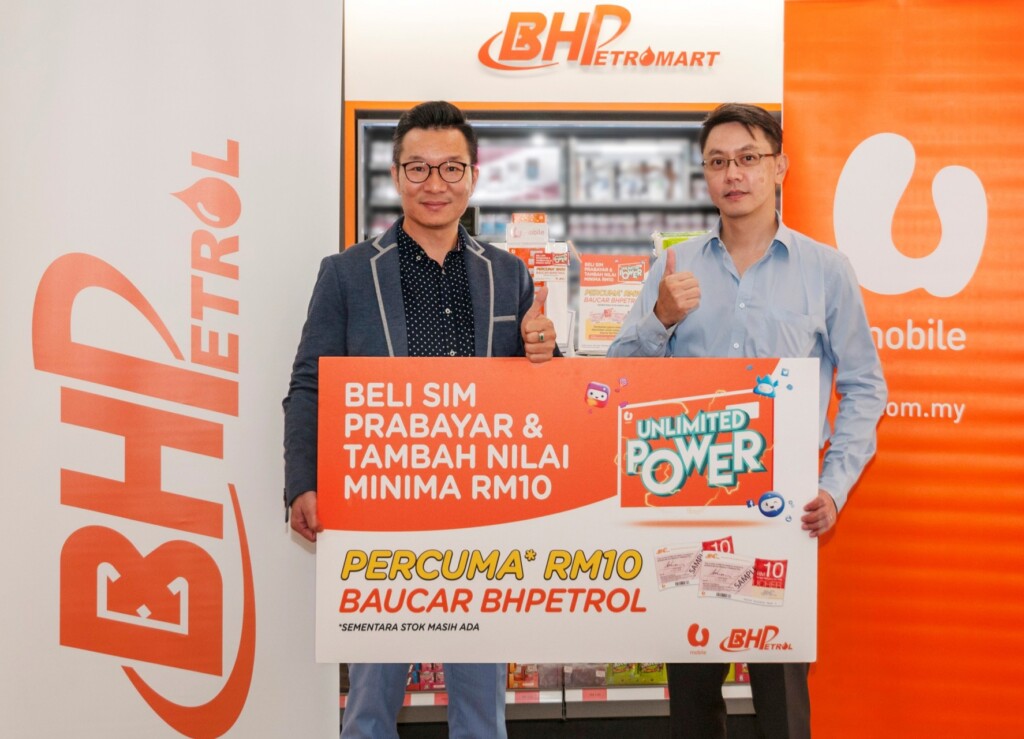 From 15th July till 30 September 2017, customers who purchase a U Mobile Prepaid SIM Pack and reload at least RM10.00 will get a free RM10.00 BHPetrol voucher!
This joint promotion is BHPetrol's first collaboration with telco company UMobile. Mr Baba Tan, BHPetrol's Retail Marketing Manager said, "This latest promotion is our first collaboration with UMobile which we all know is a very successful and aggressive telco in the market. We at BHPetrol is very proud for this joint promotion and strongly encourage customers to grab this special opportunity and the great offers when they come to our service stations. In short, buy fuel, reload prepaid and enjoy extra savings with BHPetrol and UMobile!"
The promotion is valid for customers 18-years-old and above, at any participating BHPetrol service stations across Malaysia. Simply activate a new U Mobile prepaid account at a participating BHPetrol service station and reload a minimum of RM10.00 of airtime to receive the RM10.00 BHPetrol voucher.
The BHPetrol voucher may be redeemed when customers spend at least RM30.00 on BHPetrol RON95 or RON97 fuels at any of the participating BHPetrol service stations.
To redeem vouchers, present the following receipts at the service station payment counters:
1) U Mobile Prepaid SIM Pack purchase receipt.
2) RM10.00 U Mobile Reload purchase receipt.
Vouchers must be redeemed before 10th October 2017.