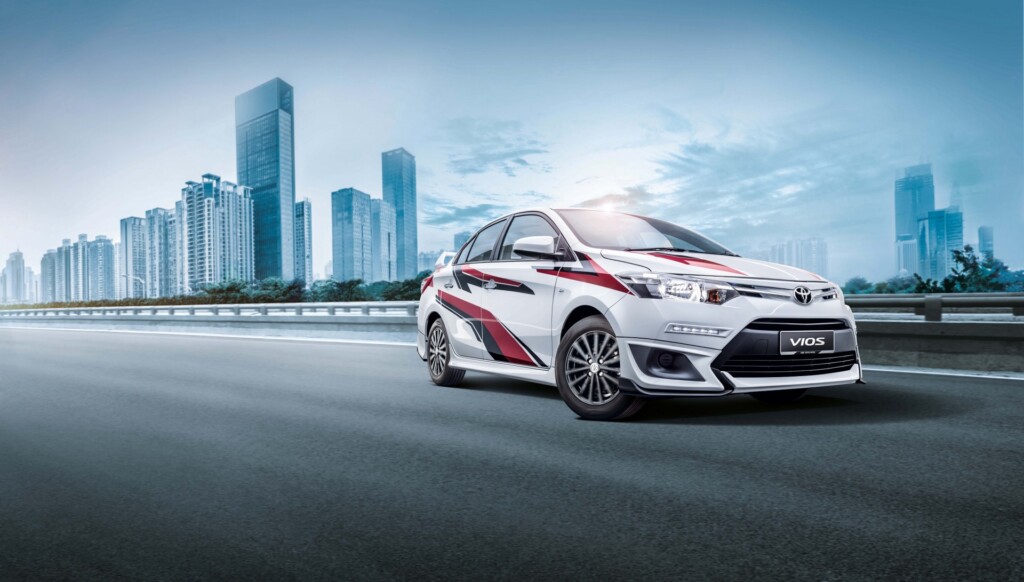 ADVERTISEMENT
With growing excitement in anticipation of the upcoming Toyota Gazoo Racing (TGR) Vios Challenge next month, interest in the Toyota Vios has also been growing. For Vios fans and enthusiasts who are now thinking about owning a sportier Vios, well good news because UMW Toyota Motor will soon offer a special version of the Vios known as the Toyota Vios Sports Edition.
Inspired by the TGR Vios Challenge race car, the Vios Sports Edition comes with the sports aerokit that consist of a trunk spoiler, black-painted alloy wheels and bold stripes around the bodywork.
The Vios Sports Edition also promises sharper handling with a sports suspension fitted. With this, the car's centre of gravity is lowered by up to 27mm so it sits lower on the road. This reduces body roll during cornering, enhancing stability.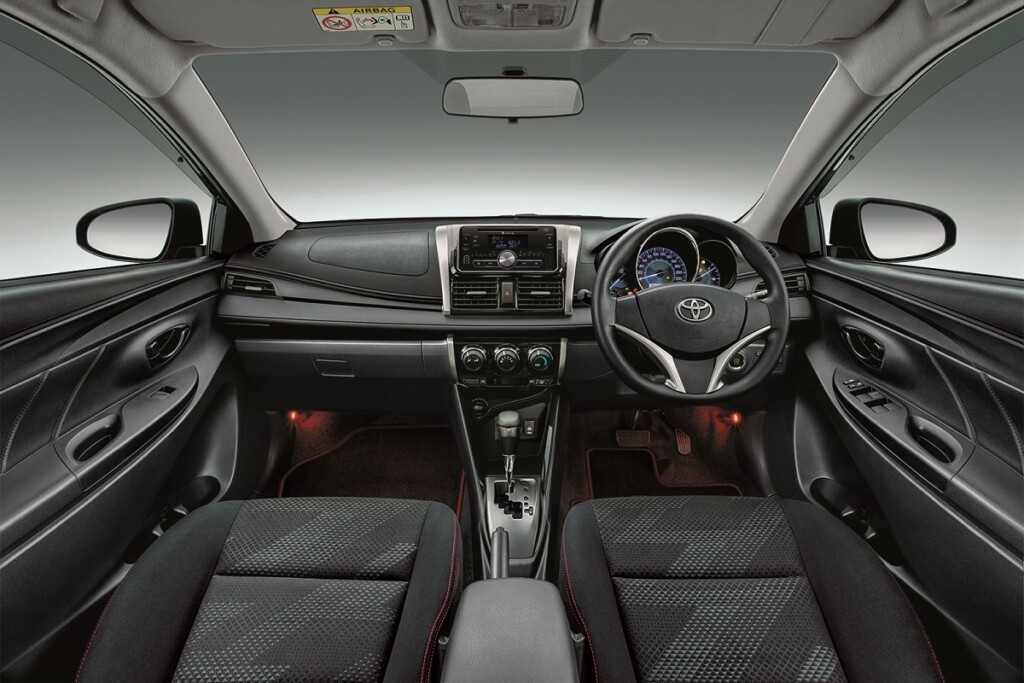 The sporty image is also evident inside the car with an exclusive design on the sports fabric seats. The design with the Sports edition emblem is also used for the exclusive carpet mats. Sporty elements can also be found on the gear knob, while on the door sills, illuminated scuff plates with amber illumination provide protection to the bodywork while complementing the overall sporty image. Amber illumination is also provided in the front footwells to enhance the sporty feeling while also offering better visibility of the area.
Priced at RM85,300 (without insurance), the Vios Sports Edition comes with a 5-year warranty with unlimited mileage, subject to terms and conditions. Aside from that, customers who purchased the vehicle will receive a complimentary Sports Edition merchandise which consists of TGR polo shirt than can be customised with their name.
Bookings are now accepted at all Toyota showrooms nationwide. To find out more information, visit www.toyota.com.my.